When Maureen Hackett was growing up in the 1960s, no one talked about mental illness. In her large Irish Catholic family, her father struggled with depression and alcohol abuse. People thought he drank too much, she says, but there was more to the story.

"I explain this to a lot of people who can't understand why they have a loved one who just can't get out of the darkness," she says. "My father was an electrical engineer, and I ask them to think of the brain like an electrical panel. You've had two breakers pop; you replace those breakers, but they still pop. So you're going to need a little extra help."

Now the co-founder and president of the Hackett Family Foundation, Hackett is passionate about bringing mental health aid to her community. With a $20 million donation to create the Hackett Center for Mental Health at Meadows Mental Health Policy Institute several years ago, Hackett has been invested in tackling the mental health crisis in her home state of Texas. The foundation also supports Massachusetts General Hospital's Psychiatry Leadership Council, and its Department of Psychiatry, The Mighty and The Goodness Web.

From overworked health care workers to teachers managing classrooms over Zoom to gun violence, focus on mental health may be more important than ever.

"We have to act on it," Hackett says. "This is why these gifts are very important, and this work is. Something has to change." 

An Ongoing Battle

Mental health care in America has made great progress since the '60s, particularly in diminishing the stigma surrounding it. But that doesn't mean there's not tons of work left to do, from policy advocacy and research to health care breakthroughs and direct service.

Most of us probably know someone who struggles with mental health issues, whether we realize it or not. According to a recent statistic from Silver Oaks Behavioral Hospital, "46% of Americans will meet the criteria for a diagnosable mental health condition sometime in their life, and half of those people will develop conditions by the age of 14."

As adults, some 3-5% of Americans will deal with serious cases of mental illness. And those who suffer with these severe cases, such as schizophrenia and bipolar disorder, may get even less help: We know that at least 30% of them are not receiving treatment.

Taking Mental Illness Seriously

Lisa Dailey is the executive director at Treatment Advocacy Center, a group that focuses on state and federal policy affecting people with severe mental illness. Because of their unique needs, Treatment Advocacy Center aims to ensure that policy aimed at mental health issues doesn't let those with severe cases fall through the cracks.

"There's a lot of attention right now on mental health, but there's not as much focus on mental illness," Dailey says. "I would encourage people to recognize that there's a continuum of people on one end doing fairly well, people in the middle who are really struggling and people at the far end of the spectrum who are very ill and very impaired and doing very, very poorly."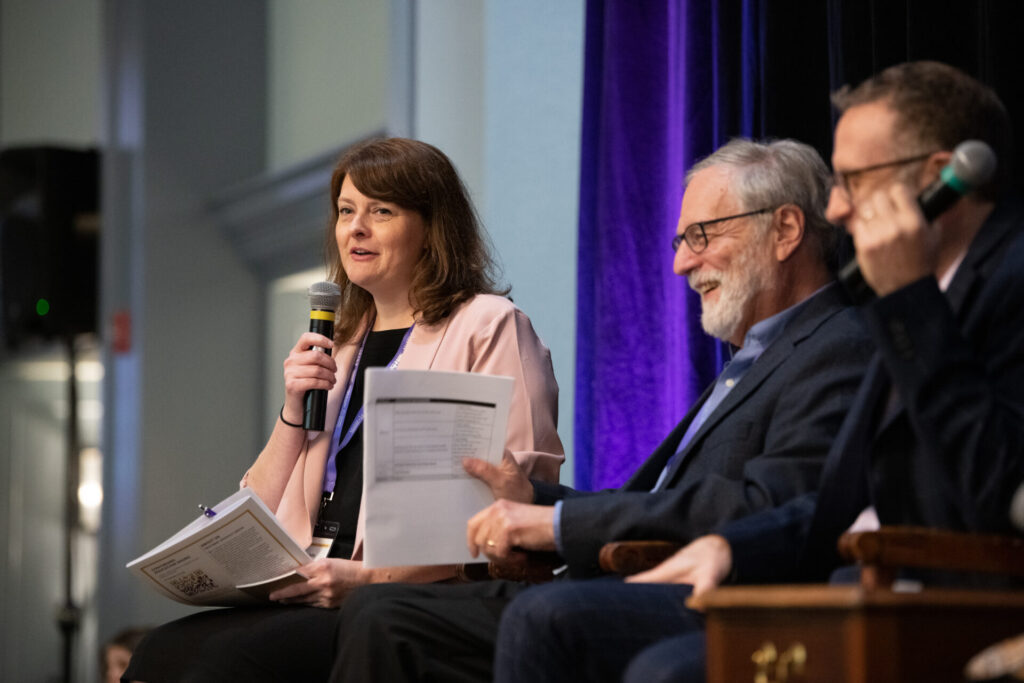 "Most of our funds and most of our attention go to people sort of in the middle of that spectrum, and we need to make sure our focus includes the entire spectrum, but certainly it needs to include people who have the most severe and the most acute illnesses," she continues. "If we're able to do that, we're also going to have a system that serves everyone else."

Based out of Arlington, Virginia, Treatment Advocacy Center does this on both the state and federal level, examining laws on civil commitment, emergency treatment and evaluation and police response. It also advocates for more funding and research that adequately includes those with severe mental illness to ensure that policies don't ignore their needs.

The Head and the Heart

Another organization that focuses on patients with serious needs is the Shepherd Center in Atlanta, a nonprofit hospital that focuses on those who've suffered traumatic brain injuries or other neuromuscular conditions.

Michelle Jackson, a clinical neuropsychologist at the Shepherd Center, says the center takes a "holistic" approach to mental health care. It offers a multitude of psychological resources — such as providing access to neuropsychological assessments, individual and group counseling and family support. It also offers other services supporting mental health that may not be traditionally associated with it, such as access to chaplains, recreational therapy, adaptive sports, fitness training and wellness programs

When people think of mental health care, they often picture therapy, counseling and medication. But that's not the whole picture.

"Here at Shepherd Center we definitely intertwine mental health into our day-to-day activities," Jackson says.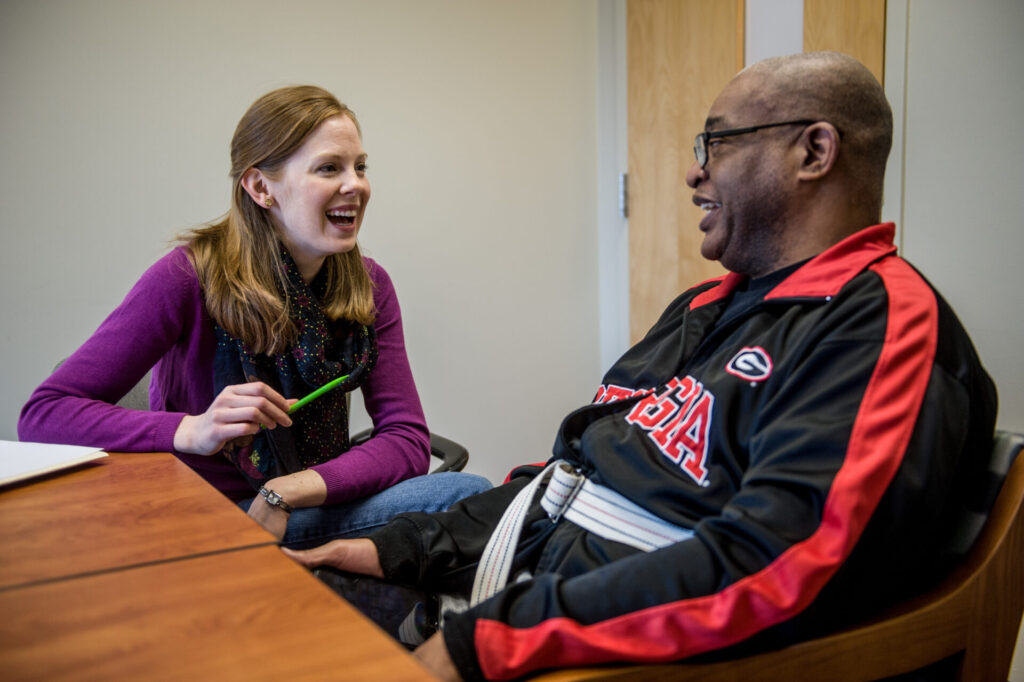 One recent patient at the Shepherd Center had suffered a stroke. This young patient had lived an independent, physically active life but suddenly couldn't move one side of their body. The patient struggled with anxiety, both mental and physical. Shepherd Center psychologists worked with the patient on deep breathing and mindfulness to focus on the physical level of anxiety, but they didn't stop there. They also helped the patient identify core values, exploring what the patient loved about their physically active life and how to achieve those values in a new way.

"We're social beings," Jackson says. "As humans, we seek productivity, we seek to make connections, to have enjoyment and independence."

Finding ways to achieve each of those goals, perhaps in a new or untraditional way, is important. "We're trying to empower our patients and their family members to re-engage with their community."

Helping Veterans Help Each Other

The Shepherd Center is able to do the work it does for its patients thanks in part to The Marcus Foundation. Among the Shepherd Center's offerings is the SHARE Military Initiative, a program started in 2007 with a $2 million grant from the foundation.

"We've sent hundreds of veterans through there since they opened their doors," says Marcus Ruzek, senior program director at The Marcus Foundation. "Really what we found was that this was a big problem that was impacting a massive amount of the population."

The Marcus Foundation got involved in the mental health space because of its focus on veterans and the tragic epidemic of veteran suicide, which takes the lives of over 20 veterans every day, according to Ruzek. On top of that, nearly 30% of veterans who served in Operations Iraqi Freedom and Enduring Freedom will experience PTSD at some point in their lives.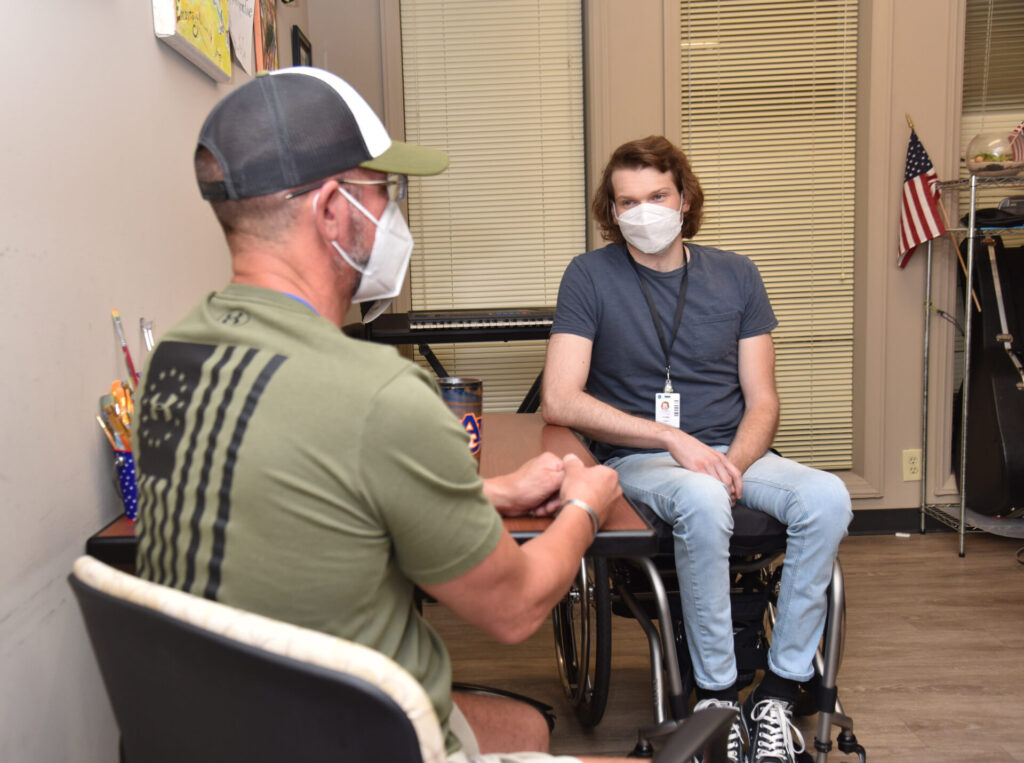 Through the Avalon Action Alliance, The Marcus Foundation supports not just the Shepherd Center's work with veterans but also seven traumatic brain injury clinics around the country — and counting. The alliance is an initiative to bring traumatic brain injury programs to rehab hospitals or academic medical centers around the country. In Milwaukee, Avalon just opened its seventh location, and it's looking to potentially expand to Houston, a move for which The Marcus Foundation has sought the Texas-based Hackett Family Foundation's expertise.

There are tens of thousands of veterans' charities in the U.S. So how does The Marcus Foundation decide who's really moving the needle for veterans? In a word: results.

One organization the foundation supports is Boulder Crest, a Virginia-based group that trains combat veterans in the science of "post-traumatic growth" through a peer-based training program, Warrior PATHH. Boulder Crest also provides other programs, such as stays for veterans and their families in the Blue Ridge Mountains.

In 2016, The Marcus Foundation funded an evaluation to follow veterans over a period of 18 months and measure traditional mental health metrics as well as "post-traumatic growth inventory," a quality-of-life scale. Veterans went through a seven-day, peer-to-peer training program including 20 different wellness practices, from meditation to gratitude to physical fitness.

"What we learned is, by the end of that 18 months, we had an average of 50-60% decreases in post-traumatic stress scores, depression, anxiety, stress, insomnia," Ruzek says. "All just drastic improvements that are three to four times better than what traditional mental health can offer."

Now, The Marcus Foundation has replicated that program across the country, with 12 initiatives and counting. "We're interested in continuing to grow this around the country and find how it can be effective for everybody, not just veterans and first responders," Ruzek says.

A Perfect Fit

"Be creative," Ruzek says when asked to give advice to donors interested in addressing the mental health crisis. "Really understand the population you're gonna serve. Veterans are unique in many ways, and in the same breath, they're America."

Lynn Gibson, senior program officer at The Rees-Jones Foundation, says an important part of the foundation's goal is to focus on the Dallas-Fort Worth community. "We are DFW-area funders as opposed to national funders," Gibson says.

When making funding decisions, the foundation also looks for quality of leadership and staff, evidence-based practices, measurement-based care, trauma-informed care, and ease of access for clients (both in-person and telehealth services).

In 2019, The Rees-Jones Foundation commissioned Meadows Mental Health Policy Institute to study the assets and gaps in mental health services for young people in Dallas county.

The foundation then used this to guide their grantmaking, particularly in a recent $5 million donation to Parkland Health, a public hospital serving a primarily low-income population in its community.

Gibson emphasizes the importance of listening to the needs of grantees and trusted partners in the mental health space to know what to focus on next. The foundation has been involved with MMHPI since its inception in 2014. Since then, leaders at the institute have become "thought partners" in the mental health space, says Gibson.

"We're lucky to have Meadows Mental Health in our backyard," she says. "We don't know what we don't know."

The foundation has also partnered with MMHPI in a "learning collaborative" in which Meadows, with help from Rees-Jones, picked six agencies to share best practices, "magnify" the work of the mental health community and more.

The Shepherd Center's Jackson stresses that mental health initiatives should tackle the issue from a variety of angles, whether that be direct service, advocacy or research.

"Donors can be creative in what a mental health initiative is," Jackson says.

Many successful organizations in the mental health space, from those that focus on traumatic brain injuries or veterans to those that serve people in their backyard, know exactly what they're good at — and don't try to do too much.

"We are very small, but we accomplish a lot for our size," says Treatment Advocacy Center's Lisa Dailey. "We are very narrow in our focus. We don't have any intention of broadening our focus. Our focus is always going to be that population [with serious mental illness] because that need is always going to be there."

Maureen Hackett's daughter and vice president at the Hackett Family Foundation, Kelly Hackett, brings up a piece of advice from her grandfather: "My mom's dad used to say all the time, 'Don't feed all of the squirrels. Because doing that will just create more squirrels.' You have to feed the right squirrels if you're going to move the needle."

Whether donors and nonprofits localize their efforts geographically or topically, it is possible to move the needle on mental health.

"When you talk about wanting to focus on mental health, it can seem like a really big issue, like throwing a raindrop into the ocean," says Dailey. "But there's a lot of really practical and concrete work that is being done that is radically improving people's lives. There's the ability to see major change for individuals who are struggling and who are doing about as poorly as a person can be doing. You can turn things around for that individual, and it is really through the generosity of donors that that's possible."

Madeline Fry Schultz is the contributors editor at the Washington Examiner. She previously worked at Philanthropy Roundtable and as the culture commentary writer at the Washington Examiner.