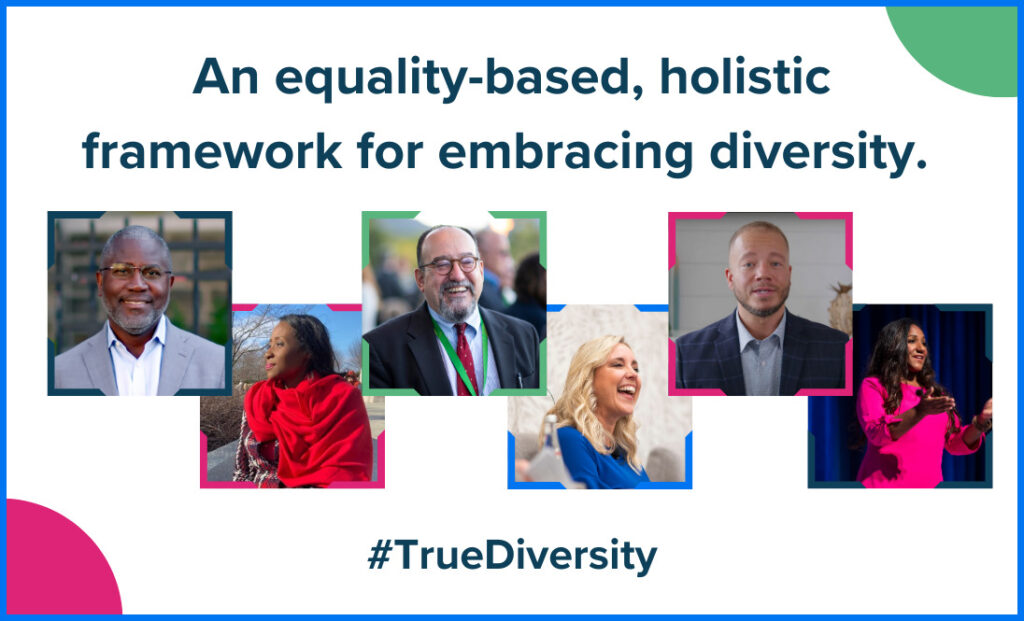 True Diversity
True Diversity is an equality-based, holistic framework for embracing diversity. It values every person as a unique individual and empowers charitable organizations with the freedom and flexibility to advance their missions and help those in need.
What is True Diversity?
By embracing the richest possible diversity of unique traits, backgrounds, perspectives and experiences within each individual, True Diversity offers a way for organizations to most effectively advance their missions, help communities in need and make every person feel they truly belong—and matter.
This framework represents a powerful way for charitable organizations to honor the things that make us all human and harness their power to develop individualized pathways to opportunity that serve the whole person. True Diversity provides the freedom and flexibility these organizations need to pursue ideas and strategies that empower those on the ground and achieve better outcomes. In short, it's the best way to both advance the most effective solutions and fully achieve the benefits of diversity in a complex world.
Five Principles of True Diversity
Value each individual. Each person is a unique individual worthy of dignity and respect. It is only by taking the time to know and understand them, their challenges and their circumstances, rather than simply making assumptions based on how they look, that we can best support them.
Advance the mission. Excellent results are best achieved by bringing together people with diverse skill sets, backgrounds and perspectives to further a common mission. Each organization is in the best position to know what types of diversity in leadership and staffing will best support its mission—and thus strengthen the communities it serves.
Seek diverse perspectives. Good ideas can come from anywhere, and there are many ways to address social challenges. Bringing together people with diverse views is the key to encouraging a robust competition of ideas, experimentation with different approaches and ultimately better answers and outcomes.
Embrace conversation. Discussion and debate open the door to progress. Direct, honest and respectful conversation may take courage, but it is the antidote to division, resentment and stagnation.
Cultivate empowerment. The best way to uplift individuals and strengthen communities is to foster the sense of agency that only comes when everyone is empowered to reach their full potential.
Stephanie Holmes
Defining diversity based purely on superficial categories misses the true value of each individual employee's unique skillsets, experiences, viewpoints and backgrounds.
True Diversity Toolkit
We've compiled our True Diversity resources into a convenient eBook! It includes legal resources, guidance for human resources professionals, research and policy analysis and best practices for diversity training. Best of all, we'll continue updating it with new resources as they become available.
Learn More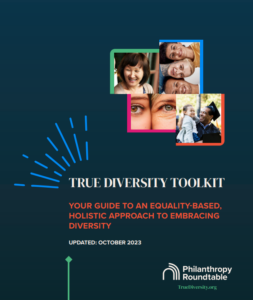 Get Connected With the True Diversity Newsletter
Each month, you'll get the latest resources and analysis from True Diversity, delivered right to your inbox. Sign up below.
"*" indicates required fields