Philanthropic Leadership

The Simon-DeVos Prize

Each year Philanthropy Roundtable honors a living philanthropist who has shown exemplary leadership through his or her own charitable giving with the Simon-DeVos Prize, which includes a $200,000 award payable to any named charity.

The 2022 winner of the Simon-DeVos Prize for Philanthropic Leadership is Kenneth C. Griffin.

Learn More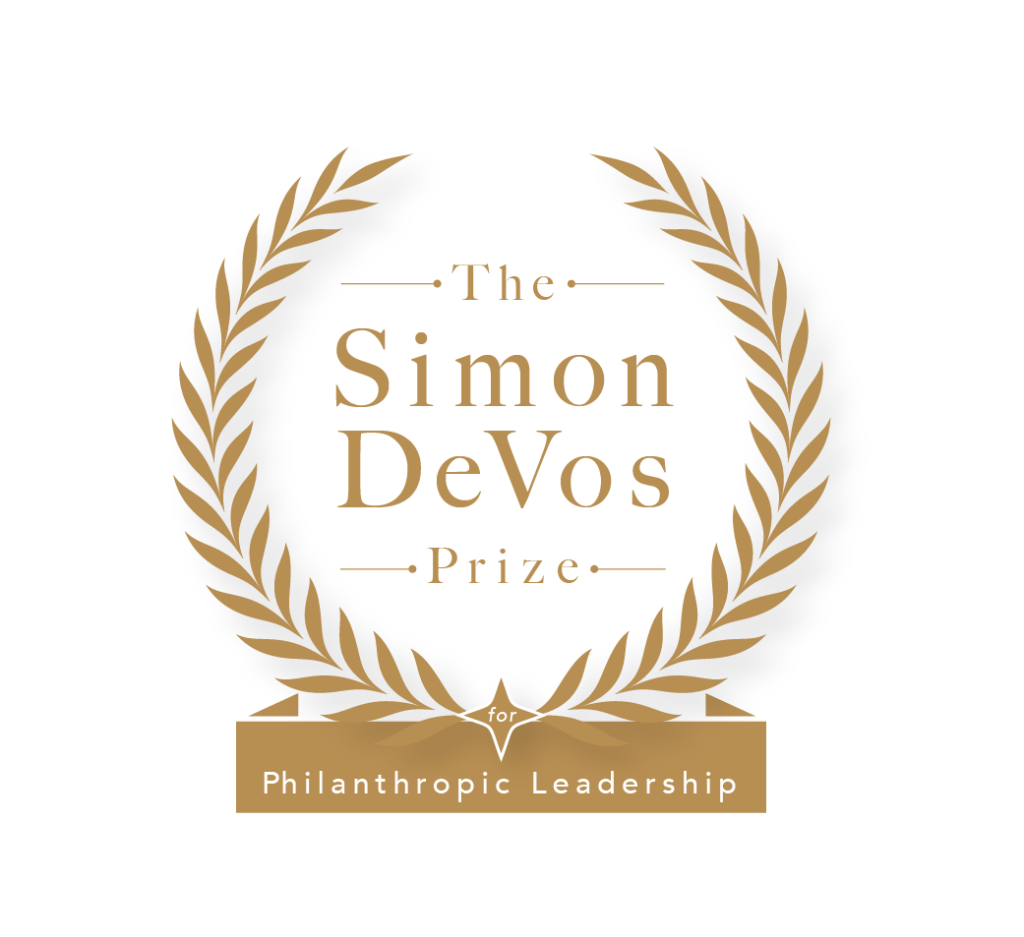 "Joining forces with the DeVos family enables us to continue to highlight the power of private philanthropy to effect community improvement, as well as to honor the memory of our respective fathers."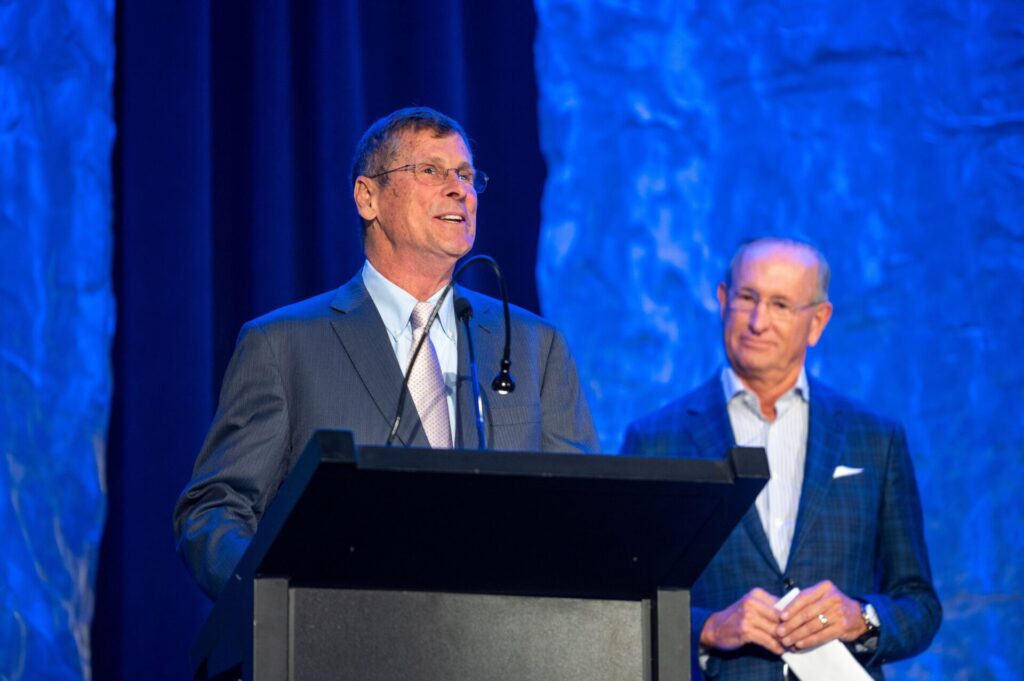 About the Prize
Philanthropy Roundtable is honored to partner with the William E. Simon Foundation and the DeVos Family Foundation to administer the Simon-DeVos Prize for Philanthropic Leadership. This Prize recognizes philanthropic excellence and aims to inspire more Americans to sustain our nation's rich philanthropic tradition.
The Simon-DeVos Prize highlights the values proven to strengthen communities and improve individual lives. Specifically, the Prize seeks to advance the principles of personal responsibility, resourcefulness, volunteerism, scholarship, individual freedom, faith in God and helping people to help themselves. Each year, the Prize honors a living philanthropist who has shown exemplary leadership through his or her own charitable giving.
The Prize includes a $200,000 award (payable to any named charity) and a special presentation at the Philanthropy Roundtable's signature Annual Meeting event. The Prize seeks to celebrate philanthropic leadership and inspire further generosity to support charities that achieve results.
For questions about the Simon-DeVos Prize, please email our events team below.
"We are honored to partner with the Simon family for the Simon-DeVos Prize. This award shines a light on individuals making a significant impact in the philanthropic sector and their community through generosity. Personal philanthropy reflects the passions of the individual and plays an essential role in creating opportunity, enhancing the arts, improving educational outcomes, meeting basic human needs, and so much more."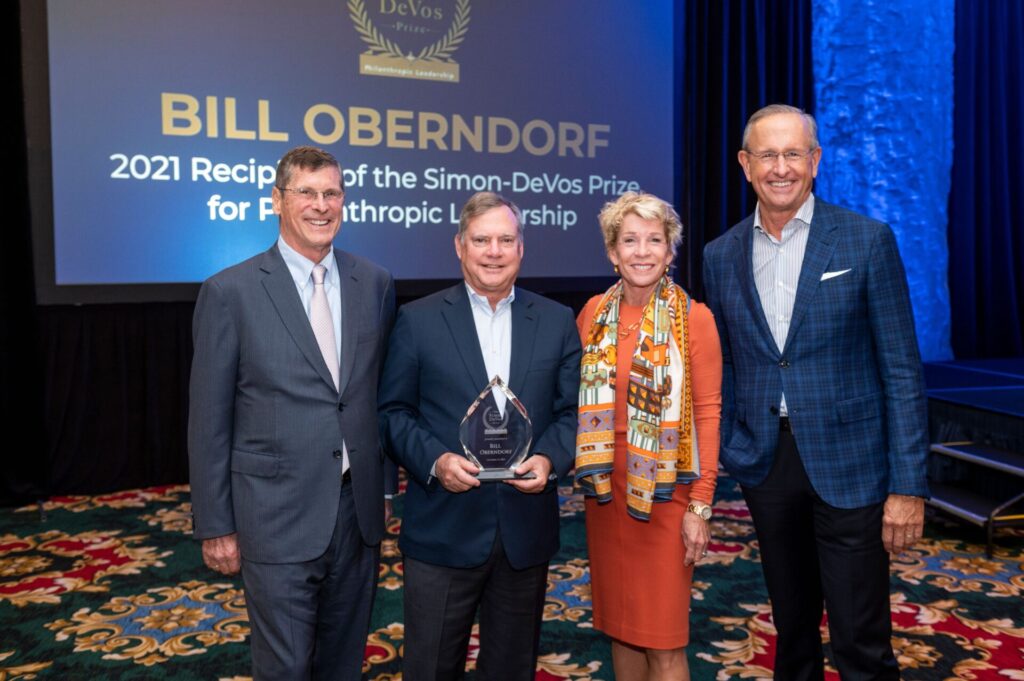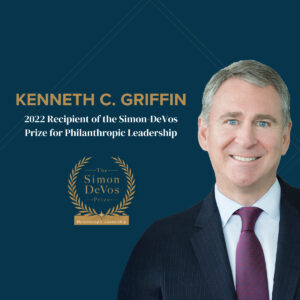 August 3, 2022
2022 Simon-DeVos Prize Winner: Kenneth Griffin
Griffin's data-driven, scalable approach to philanthropy has focused on advancing the American Dream and strengthening communities. He has contributed more than $1.5 billion to expand access to high-quality education at every level, drive upward mobility, advance medical research, reduce violent crime, enhance public spaces and support our country's world-renowned cultural institutions.