30th Anniversary Edition

Philanthropy Magazine

Editor's Note: The final print edition of Philanthropy magazine was published in 2021 and honored its 30th anniversary.

View the Issue Archive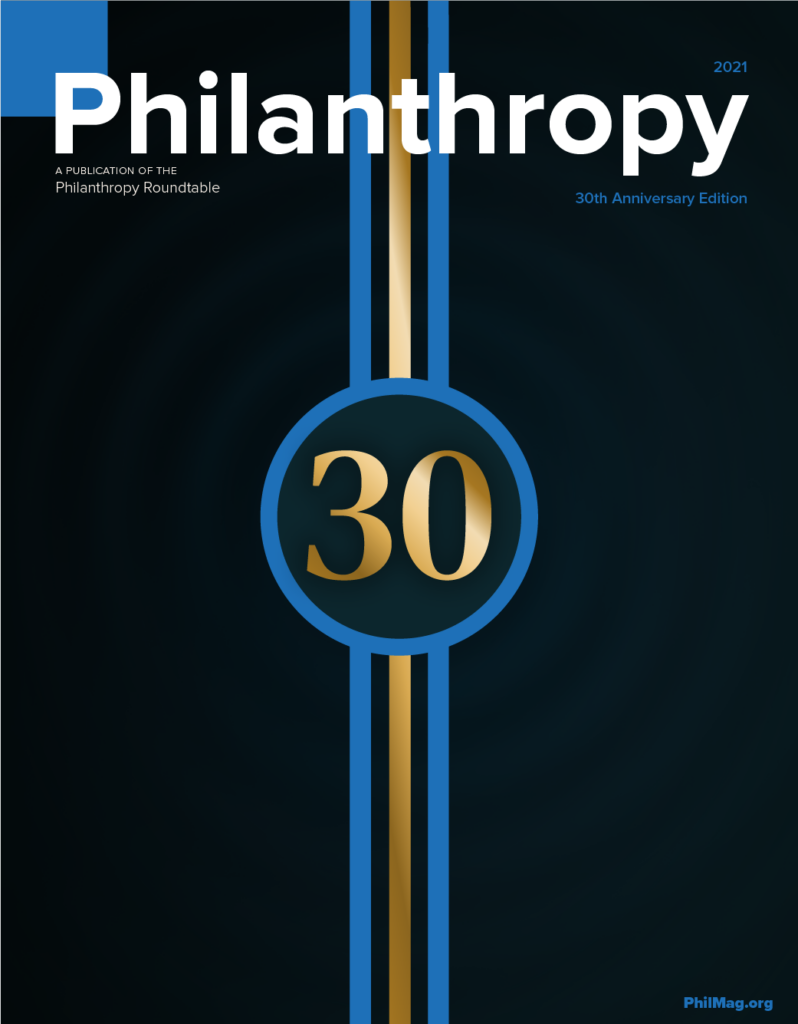 Historical Timeline
The 30th anniversary edition of Philanthropy honors the work of the magazine's editors through the years. The following articles represent just a few of the magazine's many contributions to excellent philanthropy. The concepts and practices discussed in this edition continue to have undeniable relevance and influence today.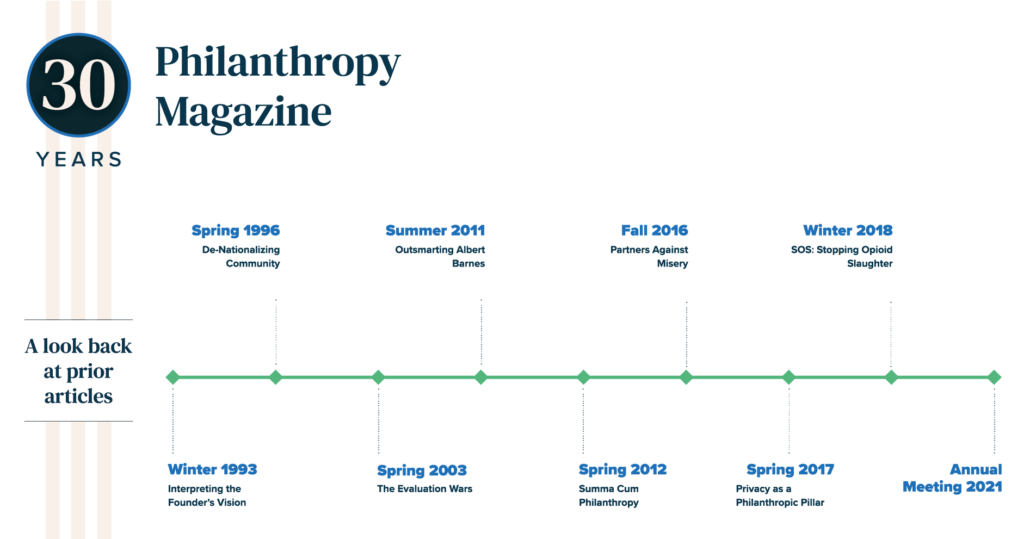 30 Years of Philanthropy Magazine
President's Note

For three decades, Philanthropy magazine has played a critical role in the philanthropic sector. It has offered a unique perspective, highlighted important information and shared fascinating stories about donors and nonprofits advancing liberty, opportunity and personal responsibility.
//= $bg_pattern ?: ''; ?>
Explore Past Issues
View the of Philanthropy magazine issue archive.