In the year 2000, the foundation created by the pioneering philanthropist William E. Simon conceived of a prize for America's most inspired and effective living donors. In this fifteenth season of the award's existence, Philanthropy is looking back at its impressive roster of winners. What are they giving to now? With what results? How have their perspectives on donating changed?
We begin with this year's winner—Utah billion-dollar-donor Jon Huntsman Sr.—then go back to the very first recipient and update you on each of the honorees. Our snapshots reveal an impressive variety of continuing projects and passions: from medicine to the arts, from charter schools to kindness training, from helping retirees launch nonprofits as "second careers" to encouraging young kids to read.
Some of these master donors have a personal connection to the issues they are most invested in; others are simply called by their convictions to help others in need. A few have found a fresh direction since winning the award; others are more dedicated than ever to their first causes. Three winners have passed on, so their children and associates reflect here on their legacies. What unites all of these givers is their generosity, their commitment to excellence, and their insistence that individual citizens, acting on their own in good faith, can make life better for their fellow man.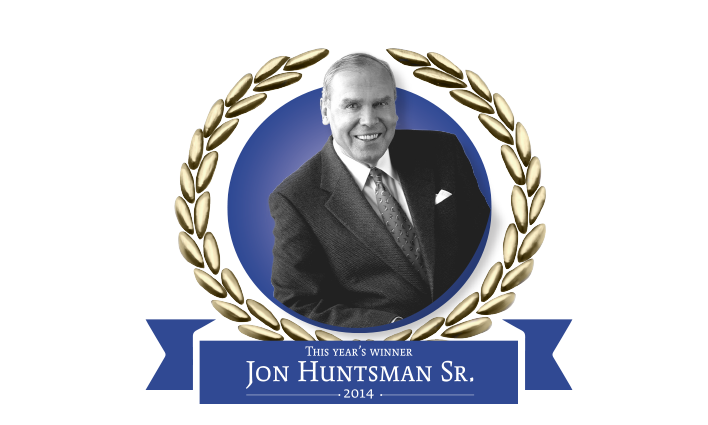 "The relief of human suffering." That's how Jon Huntsman Sr. describes the purpose of his philanthropy. Having already donated more than a billion dollars of his personal wealth, Huntsman's philosophy of giving is fairly straightforward. "I believe that all individuals are the products of their upbringing, the trials and tribulations in their lives. I'm no different from anyone else. Where I've seen other human beings suffer in my own family, in my own life, that is where I have focused. We donate to the causes that have affected us."
Huntsman's fortune was launched when a company he created invented the clamshell container for Big Macs in 1970. In 1982, Huntsman formed the Huntsman Chemical Corporation in Salt Lake City, which grew into a multibillion dollar operation that manufactures many types of industrial plastics and consumer packaging. But while his means have increased, his approach to philanthropy has not changed much since childhood.
Though his parents weren't active members, Huntsman started tithing to the Mormon Church as a boy. Even as a young man in the Navy he used to give away an extra $50 a month on top of his tithing, aiming it to families who were in trouble. "To me that was a part of life," he says.
Empathy comes easily to Huntsman. "As a young boy, we were very poor," he recalls of his childhood in a two-room home in Blackfoot, Idaho. Early on he realized just how important "a hot meal could be." That has made him a major donor to the St. Vincent de Paul Soup Kitchen, run by the Catholic Church in Salt Lake City.
His childhood brought other burdens. "My mother's difficult relationship with my father gave me a great feeling and sensitivity to abused women and children." Huntsman and his wife, Karen, support shelters and other programs to protect threatened and neglected family members.
One of the Huntsmans' nine children has mental impairments. "Through his life," Huntsman says, "we have learned how difficult it is for such a person to survive in the world without someone caring about you." The couple gives to programs that help people like their son achieve a degree of independence. And when the Olympics came to Salt Lake City, they contributed $1 million to the Paralympic Games.
The Huntsmans also lost a daughter to a drug overdose. "We have seen the impact of addiction." They have given accordingly to programs that minister to people snarled in drugs and alcohol, and to their families.
One heavy dose of human suffering that has fallen on Huntsman has been cancer. "My mother died in my arms at a young age," he recalls. "Her mother died when she was 14." Huntsman's father had cancer, and Huntsman himself has battled the disease four times.
The Huntsman Cancer Institute, which the philanthropist willed into existence with gifts of several hundred million dollars, broke ground on a new wing this past summer with his additional help. The $105 million expansion, which will include both clinical and research facilities, will focus on children's cancers. HCI's database of 16 million cancer patients—the largest single set of information on people with cancer, including their backgrounds and their outcomes—will help researchers at the new expansion explore the genetic correlates of the disease and develop targeted treatments. HCI researchers are also investigating the genetic mechanisms that help animals such as elephants avoid cancer. About 300 new scientists are being hired as part of the expansion.
Huntsman has signed the Giving Pledge, and he has encouraged billionaire philanthropists to go beyond its promise to donate at least half their wealth—he thinks 80 percent is a better target. Huntsman wonders what it would take to get people to donate more. "Giving money away can be just as difficult for billionaires as for poorer people. It is not about the amount of money as much as their feelings about sharing with their fellow man." He has found "the amount of money isn't nearly as important as a cheerful disposition" in helping others.
When he was president of the student body of his high school, Huntsman held a ceremony for the school's custodians. "I felt bad that no one paid attention to the staff," he says. He gave them each a new tie. "The underdog has always had a special place in my heart."
That sometimes includes underdogs to whom he has no personal connection. In 1988 an earthquake devastated Armenia, killing more than 25,000 people. Huntsman led the effort to send over $50 million to help rebuild the country. "We fall in love oftentimes with situations and adversities that we weren't connected to in any prior way." Huntsman became deeply impressed with the Armenian people, their long history of suffering, their work ethic, their desire to climb out from one of the worst earthquakes in the history of the world. To a country that he had never visited, for a people he previously knew nothing about, Huntsman became a savior. In the years since, the Huntsman family has made more than 40 trips to the country, building more than 40,000 housing units among other good works. "Once we got started, it was hard to say goodbye."
"Though quiet and humble, my father was an outspoken and passionate advocate for children in low-income communities and their access to high-quality schools," states Lukas Walton. Son of the late John Walton, who won the first Simon Prize in 2001, Lukas explains that his dad's "pioneering vision helped set a course for our family's work in expanding educational opportunity, and continues to drive our work today."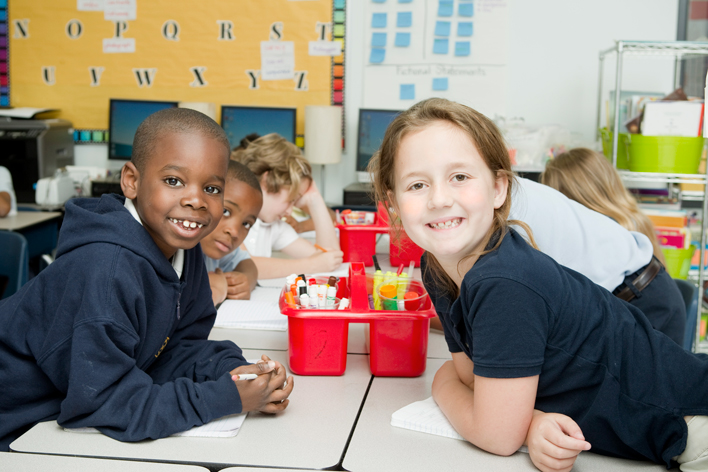 John Walton was an early and active backer of efforts to give families a choice of schools, supporting private scholarships, vouchers, tax credits, charter schools, and other initiatives. Since 2001, education-reform grants by the Walton Family Foundation have grown from just over $12 million to more than $145 million annually. The foundation puts about $25 million every year into helping germinate great new charter schools, for instance. It has poured more than $335 million into charters serving low-income families, launching 1,500 new schools—one out of every four charters in existence. 
Walton's giving to education has also spawned scores of important reform groups—like the NewSchools Venture Fund, which raises capital from a variety of donors and invests it in promising new institutions, in the process sparking many of the most exemplary schools now operating across the U.S. The family has also provided crucial support to a range of organizations that raise school standards, help new schools acquire buildings, and monitor school quality.
John Walton believed that innovative new schools not only improve educational outcomes for the students who attend them but also create pressure on nearby schools to improve. The most lasting solutions, he came to realize, would come from putting options and resources in the hands of parents themselves. "If you look at it in terms of power," he explained, "you will 'follow the money.' The money in education comes from the top, filters its way down, and various interest groups and factions pull off their share into what they think is important. The customers at the bottom just take what they're given." Public schools will only improve, Walton believed, if "customers"—parents—have the power to walk away from ineffective schools and take their child's funding with them.
John Walton died in a plane crash in 2005, at the age of 58. The year before he died, Forbes estimated his fortune at $18.2 billion, but this had remarkably little effect on him. Not long after a new charter school opened in San Diego, Walton made an unannounced visit, asking how he could be of service. The school's founder didn't recognize him, and told Walton that the bathrooms needed cleaning. Walton simply asked, "Where's the mop?" And so one of the wealthiest people in America spent 25 minutes swabbing floors, happy to help.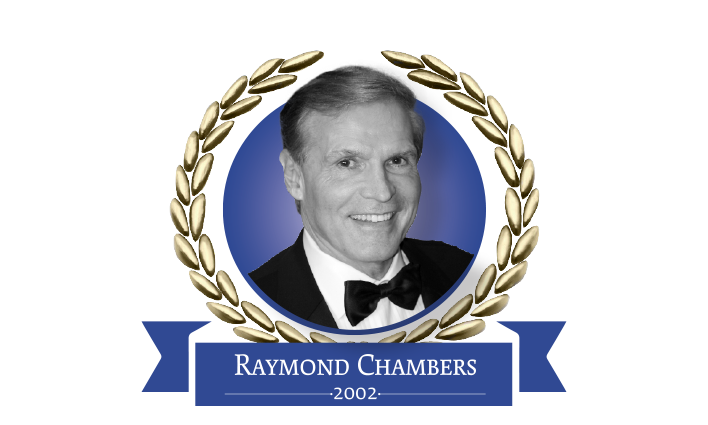 When Raymond Chambers learned that 1.2 million children were dying from malaria each year and that most of those deaths could be prevented by sleeping under a pesticide-treated mosquito net, Chambers joined a team of donors who have raised $9 billion and covered 800 million people in Africa with insect-resistant nets. Childhood deaths from malaria have been reduced by more than half, and Chambers and his partners are aiming for fewer than 100,000 by the end of 2015. Since 2008, Chambers has served as United Nations Special Envoy for Malaria.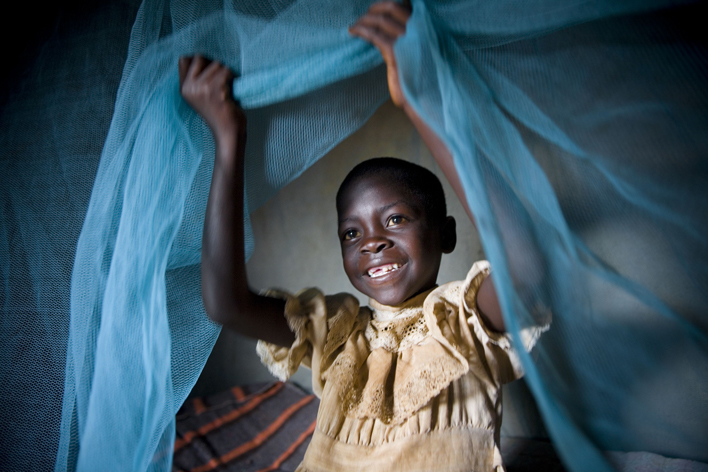 Chambers has also put a lot of time and money into his hometown of Newark, New Jersey. He and the other private donors helped get the Prudential Center, the city's first professional sports arena, built downtown. The facility, which now hosts the Devils of the NHL and Seton Hall University's basketball team, is an effort to draw people and businesses back to this once-vibrant city. He is the founding chairman of the New Jersey Performing Arts Center, a cultural hub that attracts prominent artists and half a million patrons every year. Rehabilitating Military Park in the center of Newark is the latest contribution by Chambers and other donors to the city.
Encouraging entrepreneurship is another of his interests. He donated his Simon Prize award to the Network for Teaching Entrepreneurship, which teaches high-school students in over 50 countries how to start their own businesses. "It's something that I think would please Bill Simon very much were he alive today."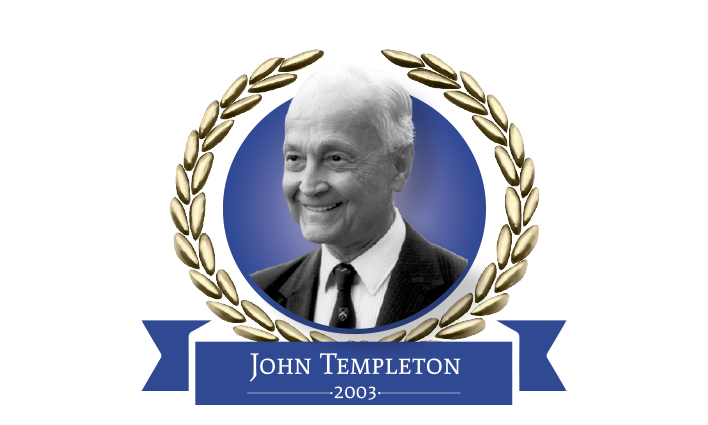 Sir John Templeton lived to the ripe old age of 95, and hardly slowed down after selling his Templeton family of investment funds and shifting his steely focus from finance to his new purpose in life, philanthropy. The John Templeton Foundation continues to be a highly creative donor, disbursing approximately $70 million each year to advance knowledge and healthy social practice in areas like science and religion that were of keen interest to its founder. One ongoing project that is a particular tribute to the fecund philanthropy of John Templeton at the end of his life is the Purpose Prize.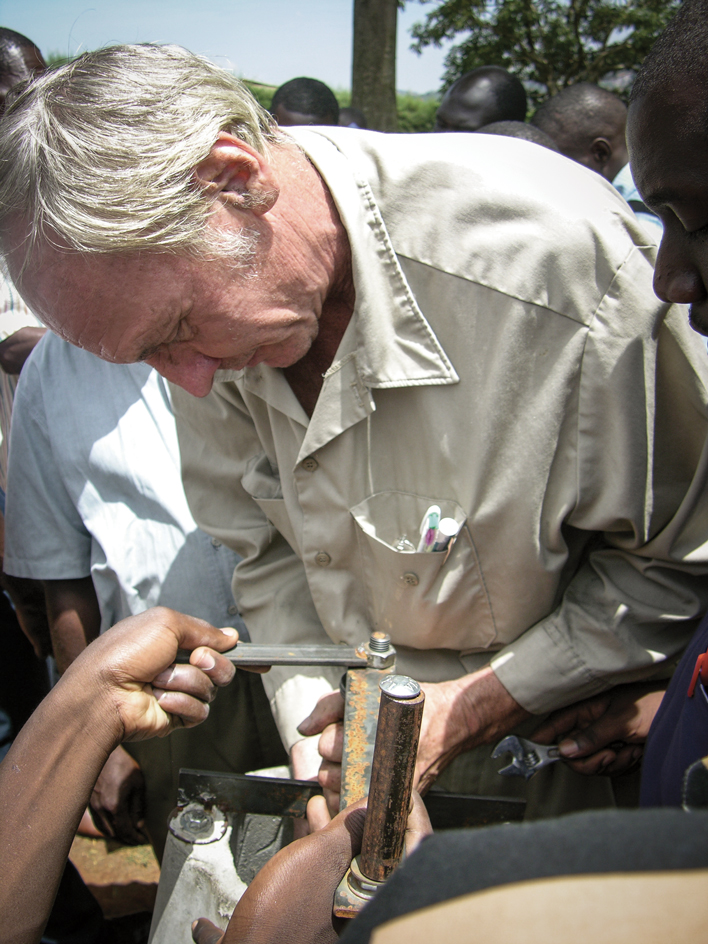 The 2013 Purpose Prize winners included Vicki Thomas of Purple Hearts Homes, which adapts houses that are too difficult for wounded veterans to navigate, and Ysabel Duron, a former TV anchor who is helping to educate and provide support services to low-income Latinos dealing with cancer. Those two winners received $100,000 each to continue their work. Another five Purpose Prize winners were awarded $25,000 each. The Templeton Foundation has devoted more than $8 million to the award since 2005.
"The Purpose Prize winners model my father's passion, using their gifts and talents for the benefit of others, and inspiring other donors," says Jack Templeton. The recipients apply skills they learned in their first careers to make a difference in their second ones. Thomas, who worked in marketing, public relations, and fundraising for ABC and the Credit Union National Association, has helped to raise millions of dollars for Purple Heart Homes, increasing the organization's revenues by 600 percent in her first year on the job.
The Purpose Prize was intended to popularize the idea that even an aging population has tremendous potential to be productive. To echo that message the Templeton Foundation has given an additional $5 million for its "I'm an Encore" project to collect and publicize the narratives of people from all walks of life who accomplish great things after retirement. It is also supporting a higher-education initiative called Encore U that helps people to find these new paths. As the idea of "encore careers" gains traction, the Wall Street Journal recently likened the Purpose Prize to the "genius" awards long given by the MacArthur Foundation to celebrate first-career achievements.
So far there have been more than 400 Purpose Prize winners, runners-up, and "Encore fellows." As word spreads, there are more and more nominations each year—more than a thousand in the latest round. The phenomenon is likely to grow in the future.
"Research shows that about a quarter of the population in the second half of life are interested in becoming entrepreneurs, half of those as social entrepreneurs," says Mark Freedman of Encore.org, which administers the prize. Already, "nine million Americans have moved into 'second acts' focused on the greater good. Some 31 million more have said they want to follow that path and express a practical idealism aimed at solving problems in areas like education, health, and poverty."
Men and women after Sir John's heart.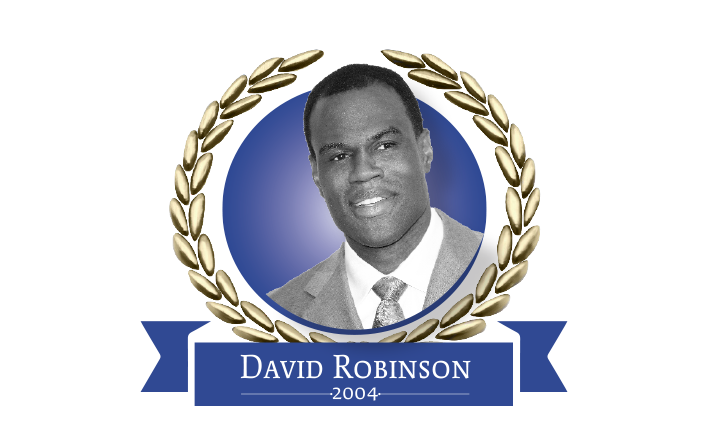 Naval Academy graduate and NBA star David Robinson wanted to share his bounty with poor children in his home city of San Antonio, so in 2001 he founded Carver Academy as a high-aspiration Christian private school for low-income kids, giving more than $11 million to launch it and keep it going. When he decided in 2011 to transfer the operation to IDEA Public Schools, a top-ranked network of 30 charter schools that has grown up across south Texas, many wondered about the decision. People asked him, "How can you let your baby go?" But Robinson explained, "I didn't see it that way." In fact, making Carver a part of IDEA has allowed Robinson to come closer to his original dream of bringing a better education to poor kids throughout Texas.
When he started Carver with 60 students, they were performing an average of one or two grade levels ahead in math, English, and science by the end of their first year. They were exposed to foreign languages, athletics, music, and the arts. They worked on service projects too. But, Robinson laments, "despite my best efforts, we were still a small school with the capacity to graduate just 15 students a year." And "the yearly fundraising onus became a major challenge." Robinson realized that he needed a partner—"an organization that could use the investment that I made in Carver to reach far more children. One that was run by like-minded people who were as committed to excellent education as I was."
IDEA turned out to be the perfect partner. The charter network currently educates more than 15,000 students, 85 percent of whom come from low-income families and 95 percent of whom are Hispanic. As charters, IDEA schools are eligible for public funding (though they receive on average $1,500 less per pupil than a district school), so they don't have the same fundraising challenges that private schools do.
Like the students at the original Carver Academy, IDEA students are performing far beyond their peers at traditional neighborhood public schools. All classes are at or above grade level in reading, and, so far, 100 percent of graduates have enrolled in college. U.S. News & World Report placed three of the IDEA schools in the top 1 percent of all high schools in the country. IDEA was recently named one of three finalists for the Broad Prize for Public Charter Schools.
Carver Academy, now IDEA Carver, opened in 2012 with five times the number of students it once had and a higher percentage of students from low-income homes. Currently serving grades K-6, the school is on track to become a K-12 facility. Robinson's model is thus helping IDEA transform the experience of San Antonio's disadvantaged kids—who currently have a 10 percent on-time graduation rate citywide. By the 2017-18 school year, IDEA is expecting to have 20 schools open in the city, serving more than 27,000 students.
"So, no, it is not hard to let Carver go," Robinson has stated. "From my perspective, I am letting Carver grow—doing what's best for the students that currently attend Carver and the students across the city of San Antonio that deserve access to a superior education. I am using my talents and influence to support a thoughtful and highly successful organization. I am excited about this partnership and eager to see the impact this shift will have on the educational landscape of my city. I will forever be grateful to the parents that entrusted us with the education of their children and to the students of Carver who brought so much joy and fulfillment to my life. Because of them I am even more committed to seeing the educational landscape change in our country, and excited to take on a new role in this work."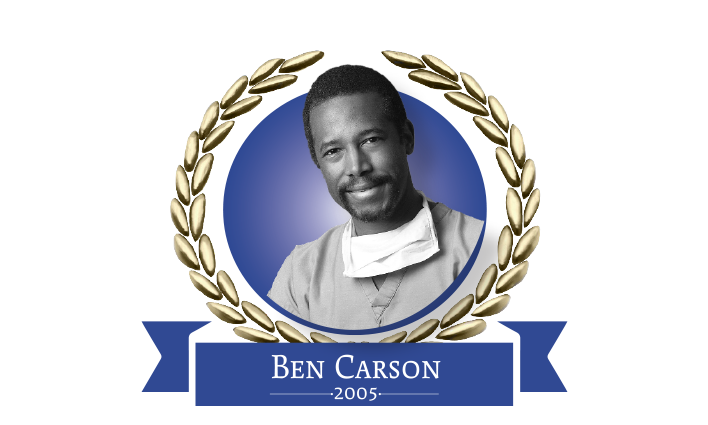 Much has changed in the life of Ben Carson since he was awarded the Simon Prize in 2005. He has retired from his position as the director of pediatric neurosurgery at Johns Hopkins. He has become a television personality and political commentator, even discussed as a potential Presidential candidate. What has not changed is the focus of his philanthropy.
Carson's inspirational story is by now well-known. Growing up in inner-city Detroit, the child of a single mother with a third-grade education but high expectations and strict rules for her children, he did well enough in school to gain admission to Yale University and then the University of Michigan's medical school. He quickly earned world prominence as a surgeon, including in 1987 when he successfully led dozens of surgeons in a 22-hour operation to separate twins conjoined at the back of their heads—the first successful procedure of its kind.
Over the years, traveling to many poor communities to tell his story, Carson has been struck by the number of students who have no books at home. These children are not exposed to any reading before they start kindergarten, and many do not develop the love of books that spurred his own educational journey.
So Carson has funneled almost all of his philanthropy into building reading rooms at schools with high percentages of low-income kids. The colorful, themed rooms, with murals and comfortable places to curl up with a good book, are meant to fire up children's imaginations. The 110 reading rooms he and his wife have created include one in Denver with a cowboy theme and another near the NASA flight center in Florida that is decorated like a space capsule. If you look out one of the "windows," you see the Earth below. One room on the coast of Maryland resembles a pier jutting over the water. Adults in each community are invited to help create the rooms, and asked to come in and read to children or share stories of their own educations once they are open. And families are urged to reinforce reading for their children at home.
The existence of the reading rooms, along with a system of points and prizes that students get for completing books, has had a real effect on academic performance, says Carson. He reports that the program has brought students "from extremely low levels on standardized tests to well above average" in successful schools.
Carson used the proceeds from his Simon Prize to build even more reading rooms. "It was truly spectacular to have received the prize," he says, "not just because of the monetary aspect, but because it lends credence to what you're doing." It has encouraged other donors to contribute to the program.
Improving U.S. education, he says, has to be a broad-based effort that includes changing cultural views. "Small kids aren't that anxious for people to know they're smart because they're looked at as nerds. We need to turn education into a positive thing to counterbalance the message of pop culture."
As one contribution he launched the Carson Scholars Fund, which aims to turn studious kids into role models. In its first year, 1996, 25 awards of $1,000 were given. Now the program hands out 500 scholarships annually, and Carson has seen ripple effects. "A student who wins one will get local press attention. He or she will be invited to a banquet. Other kids think, 'I will do that too.'" One Carson scholar, teachers report, can inject enough enthusiasm to raise the GPA of an entire class.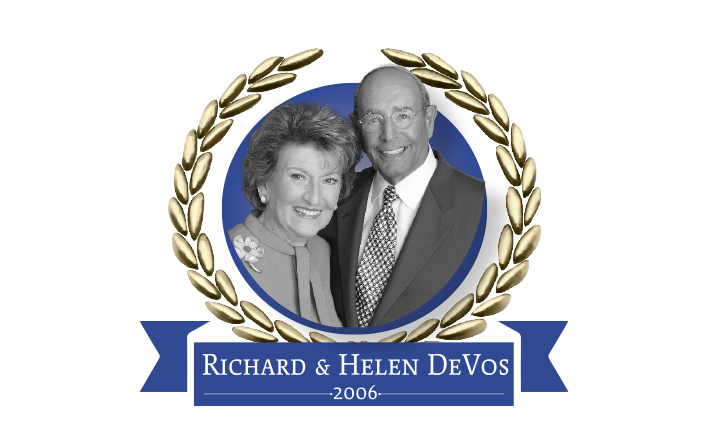 Richard DeVos, the co-founder of direct-selling operation Amway, built his wealth nationally and internationally, and he and his wife, Helen, are active across the U.S. in their philanthropy, known for contributing prominently to historic and civic organizations like Mount Vernon and the National Constitution Center, free-market think tanks such as the Heritage Foundation and the American Enterprise Institute, and Christian groups including Focus on the Family and Prison Fellowship.
But the heart of their giving, they say, is local. "A focus of our philanthropy has always been our home area. We want to create an atmosphere for everyone to improve their circumstances while advancing our community, whether through Christian compassion, education, health care, or the arts."
The DeVoses have given money to everything from local schools to the regional symphony, helping turn Grand Rapids, Michigan, into one of the livelier and healthier small cities in the U.S. When the couple won their Simon Prize in 2006 they distributed the award money to eight local organizations in western Michigan "whose leaders all demonstrated resourcefulness in helping people help themselves."
Making sure that their local community has the resources to thrive motivated their major contributions to the city's children's hospital, and its heart and lung transplant center, one of three such in the state of Michigan. The DeVoses' gift was crucial in recruiting transplant pioneer Asghar Khaghani to lead the new center. Khaghani has personally performed more than 1,000 transplants in adults and children around the world. With talent like that in Grand Rapids, local patients can recover with support from family and friends in familiar surroundings. Bringing the highest quality care to people in their home regions, so they don't have to face wrenching choices about leaving, is a great goal for donors, in the DeVos view.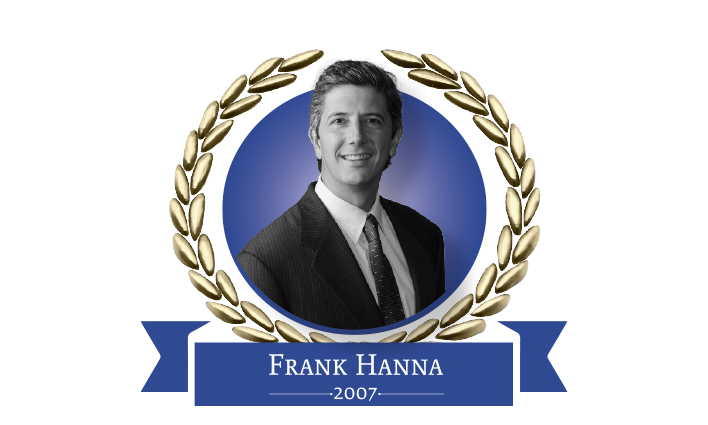 When Frank Hanna received the Simon Prize in 2007, he celebrated in his remarks the ability of philanthropy to serve as "truth funding." Since then, he says, he has "become even more convinced of this premise," and has concentrated his personal giving on exposing both children and adults to what he sees as fundamental, eternal truths. He has supported character education, funded Catholic and charter schools, and established programs at colleges and universities.
In recent years, Hanna has turned to cinema to bring ethics and eternal truths to even larger audiences. In 2011, he provided seed capital to start Good Country Pictures. GCP has acquired options to make movies of Flannery O'Connor's novel The Violent Bear It Away and Charles Williams's novel All Hallows' Eve. O'Connor was a popular and acclaimed author of religiously infused books about Southern life. Williams was a British writer, theologian, and Inklings member, along with J. R. R. Tolkien and C. S. Lewis.
Hanna's company hired seasoned screenwriters to create scripts for the two projects. It is now raising money to begin production of the first film, the O'Connor adaptation, in the winter of 2015. The firm has also acquired TV rights for 30 (nearly all) of O'Connor's short stories. Pulitzer Prize-winning playwright Doug Wright has outlined a series based on them; he is now working on a screenplay for the pilot episode.
"Both O'Connor and Williams understood the great peril involved when we accept the material world as all that matters," says Hanna. "They created timeless works of literature which we believe will have an audience in cinema."
While he continues to make contributions to universities and think tanks to undergird timeless truths, Hanna believes it is important to reach a broader audience as well. "White papers are very important, but compelling stories and narratives are what move the world. In the end, the greatest impoverishment in our society today is one of character and virtue. So it is to this deficit that I am devoting my efforts."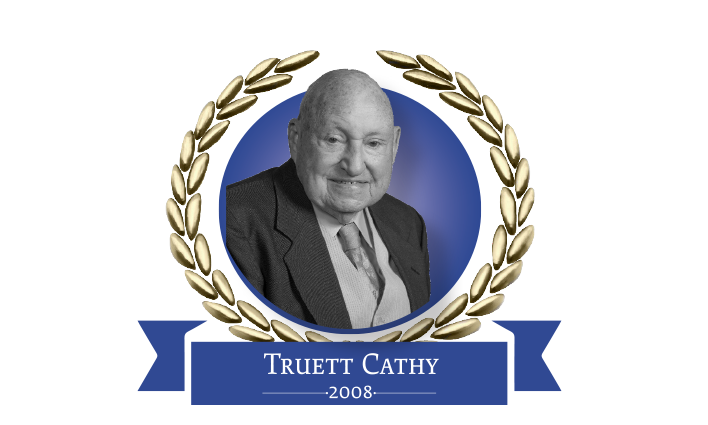 Truett Cathy knew what it took to succeed. He grew up in the first federally funded housing project in Atlanta, began delivering newspapers and selling sodas at the age of eight to bolster his family's income, and eventually helped his mother run a boarding house to make ends meet.
Cathy, who passed away in 2014 at the age of 93, is remembered as the founder of Chick-fil-A, a $3 billion per year family-run business. He never forgot where he came from, though, or what helped him climb the economic ladder—a strong character formed by a loving family. It's been 30 years since Cathy started the WinShape Foundation, so called because it aims to "shape winners." The foundation supports college scholarships, summer camps, and all sorts of other opportunities for disadvantaged children.
"The number one problem in America today is unloved children," Cathy once told Philanthropy. WinShape supports 13 foster homes, mostly in Georgia, Tennessee, and Alabama, each overseen by a married couple. Cathy was a big believer in the importance of a strong marriage in raising children: "The best gift a mother and dad can give to their children is to love each other and live under the same roof."
For many of the kids, WinShape provides the first stable home environment they've had. In an interview with a TV station in Texas, one foster parent said of a 13-year-old girl who came to his house: "She had never spent the same year in the same school…. The first couple nights when she came, she said we were the first people in her life that told her that we loved her." One supporter describes WinShape as not an institution, but a family. Indeed, Cathy encouraged children to call him "Grandpa" and served as legal guardian for many of them over the years.
Trying to help kids from difficult backgrounds is not easy. "There are a lot of disappointments in working with young people," Cathy once said. "You have to be prepared for that. But there are enough rewards that motivate me to keep doing what I'm doing." And now, for others to continue his legacy.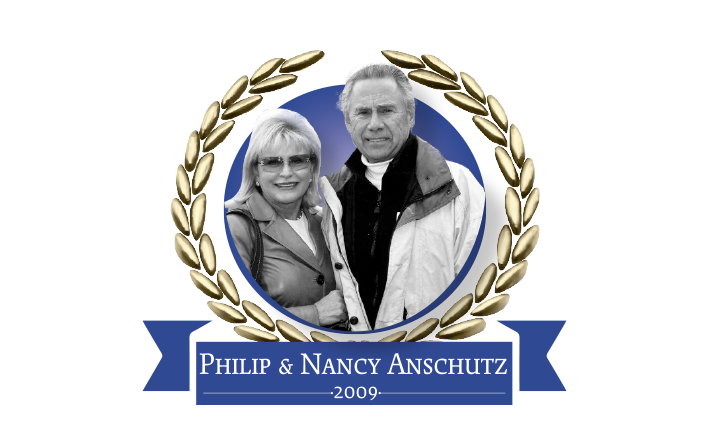 Teaching kids in school how to be considerate is "innocently simple," admits Gary Dixon, who oversees Random Acts of Kindness, a foundation supported by philanthropist Philip Anschutz. But it is not easy. When it was first launched in 2000, the mission of RAK was spreading inspirational ideas and kind behavior. Shortly after Philip and Nancy Anschutz accepted the Simon Prize in 2009 the foundation started looking for ways to have a more direct and deeper impact. The staff went to work on bringing "character education and social and emotional learning" to schoolchildren.
RAK has developed a K-8 curriculum now being used by over 30,000 students in Colorado, where the foundation is based, as well as a few school districts in California, Wisconsin, Texas, and Kansas. "With younger kids, we start with the question 'Who am I as a person? What character traits can I attribute to myself?'" says Brooke Jones, vice president of RAK. "We build on that." Students are then taught to ask, "How do we treat each other? How do we define respect? How do we engage a larger circle, like our school or our neighborhood or family?"
Recent incidents in some schools have sent principals, teachers, and parents scrambling for curricula to combat bullying. Popular lesson plans and training can often run $30,000. The RAK curriculum, by contrast, can be downloaded for free by any teacher or school district. Conventional public schools, charter schools, private schools, and even homeschoolers can use it.
The foundation has employed scholars at institutions from SRI to Harvard to the University of Colorado to independently study the program's results. One thing they are measuring is the level of trust among teachers, students, and staff. At one early session, the RAK trainers asked teachers to write down something they thought could be improved about the school. The teachers initially asked the trainers not to post the answers publicly because other teachers would recognize their handwriting and know what they said.
According the data collected so far, the RAK curriculum has managed to more than double the trust level among teachers at schools using it. Anecdotally, Dixon and Jones say that they have heard from parents, teachers, and administrators who notice a difference right away in their school.
RAK is now expanding its curriculum for high-school students to address conflicts via social media. Foundation staff have been invited to speak to representatives of the U.S. Department of Education, which has a growing interest in social and emotional learning. In addition, the University of Colorado has just approved a massive open online course, based on RAK, dedicated to showing teachers how to teach kindness in their classrooms.
As one of the Stanford researchers who has been studying the program told Jones: "Kindness is what is underneath everything else. When you're involved in kindness, everything else goes better. Relationships go better. Achievement gets better. Teachers are more engaged and feeling good about what they came there to do. Kindness is a remarkable catalyst."
It is that idea, among others, that earned the Anschutzes the Simon Prize. "Having known and admired Bill Simon personally, we were honored to receive the Simon award," says Philip Anschutz.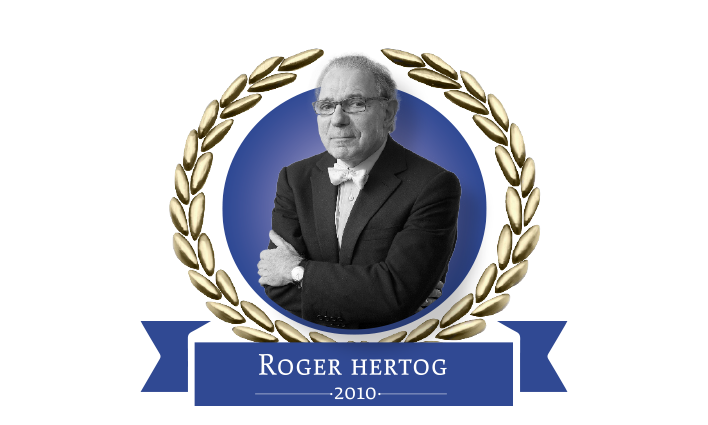 It wasn't hard for Roger Hertog to disburse his Simon Prize funds in a way "consistent with what William Simon believed in," because both men believed that ideas are what matters. "There are crucial debates in any free society—about welfare or health care, national security, the size of the defense budget, or religion in the public square," says Hertog, and if you want to find the best answers then supporting thinkers and writers and magazines and conferences offers "a high return on investment
Hertog spread his award among 11 small intellectual journals and asked them to create articles and conferences on important topics. National Affairs put together a book for congressmen elected in 2010. National Review commissioned an article from PayPal co-founder Peter Thiel that suggests we are not investing in the right things to keep the economy growing rapidly. Articles on the "coming global disorder" that appeared in Commentary, Hertog says, were "quite prophetic" in foretelling current events in Iran, Russia, and Syria. The Claremont Institute and First Things magazine each held conferences on political philosophy. Hertog says he felt "proud to have used the funds for the engagement of ideas."
For other philanthropists interested in building useful ideas, Hertog advises, "first you have to figure out what you believe in." With many donors "having spent their lives building capital," they may have to take some time to find the thinkers, publications, and research organizations that build significant thinking on topics the donor considers important. 
It's not easy to judge the return on these investments, says Hertog. "It's harder than buying a stock." For one thing, some of these ideas take a long time to gain traction. He cites Charles Murray's book, Losing Ground. It was an assessment of what went wrong with social spending in the 1960s, published in 1984, and then it wasn't until 1996 when Congress and the President finally changed the U.S. welfare system.
"What you're trying to do," summarizes Hertog, "is inform the most influential people, give them a deeper understanding of what's at stake."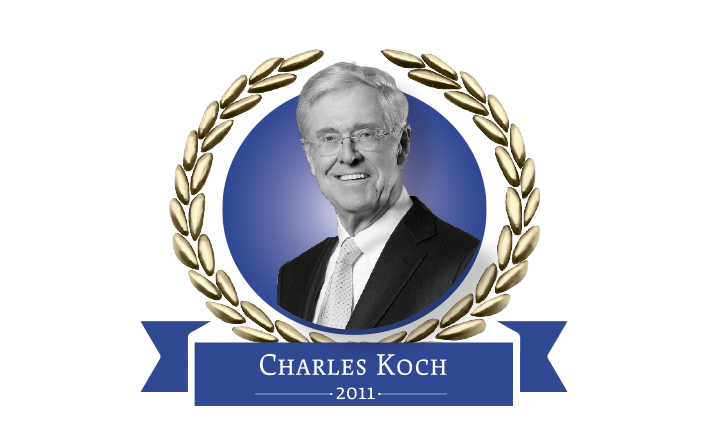 Charles Koch has been nurturing a lot lately. He is giving away money to a range of recipients in hopes of advancing emerging academic understanding of everything that goes into "well-being." Over the past year, Koch's grantmaking arms have convened gatherings on subjects ranging from the value of a college education, to ways of encouraging economic mobility, to criminal law reforms, to how creation of new businesses can be encouraged.
In one event, Richard Vedder of the Center for College Affordability and Productivity, data researcher Robert Morse of U.S. News & World Report, and Mike Rowe, creator of the TV show "Dirty Jobs," met to discuss whether college, with rising tuition costs, remains the best path to success, and for whom, and what the alternative paths to the workforce might be. A program at Catholic University's school of business is researching how economic freedom and ethical businesses can lift communities out of poverty. At Baylor University the Charles Koch foundation is supporting a center that investigates how entrepreneurship connects to "human well-being." A Koch gift will help to build a Ph.D. program in entrepreneurship at historically black Fayetteville State University.
Most recently, the United Negro College Fund announced one of its largest gifts ever, from Charles Koch and his brother David. The $25 million donation will provide about 3,000 merit-based scholarship awards for African-American undergraduate, graduate, and postdoctoral students, as well as $4 million for 37 historically black colleges. The scholarships will give students the opportunity to explore how economics, entrepreneurship, and innovation can increase quality of life for individuals, communities, and society.
The "ultimate goal is to help people improve their lives," explains Koch. "That's the proper role of business," he says, "and the essence of my philanthropy."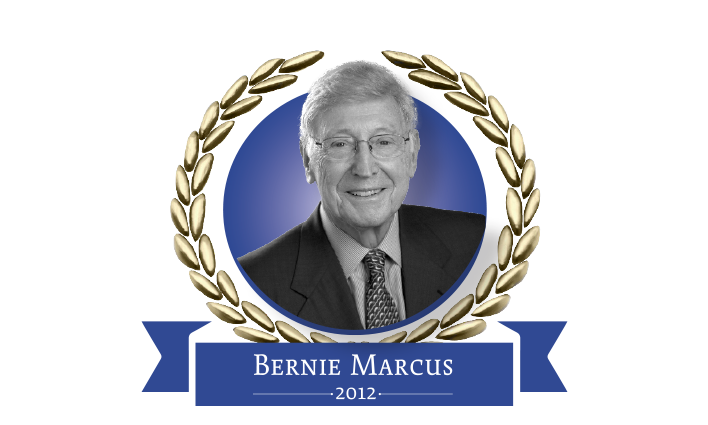 Six thousand. That's the number of children that Atlanta's Marcus Autism Center will serve this year. It's more than any other center in the country by far. And Bernie Marcus, who made his fortune as the co-founder of Home Depot, couldn't be more proud. Since 1991, Marcus has given around $100 million to the center, and tens of millions more to other autism-related causes, almost single-handedly putting the disorder on the mental map of Americans.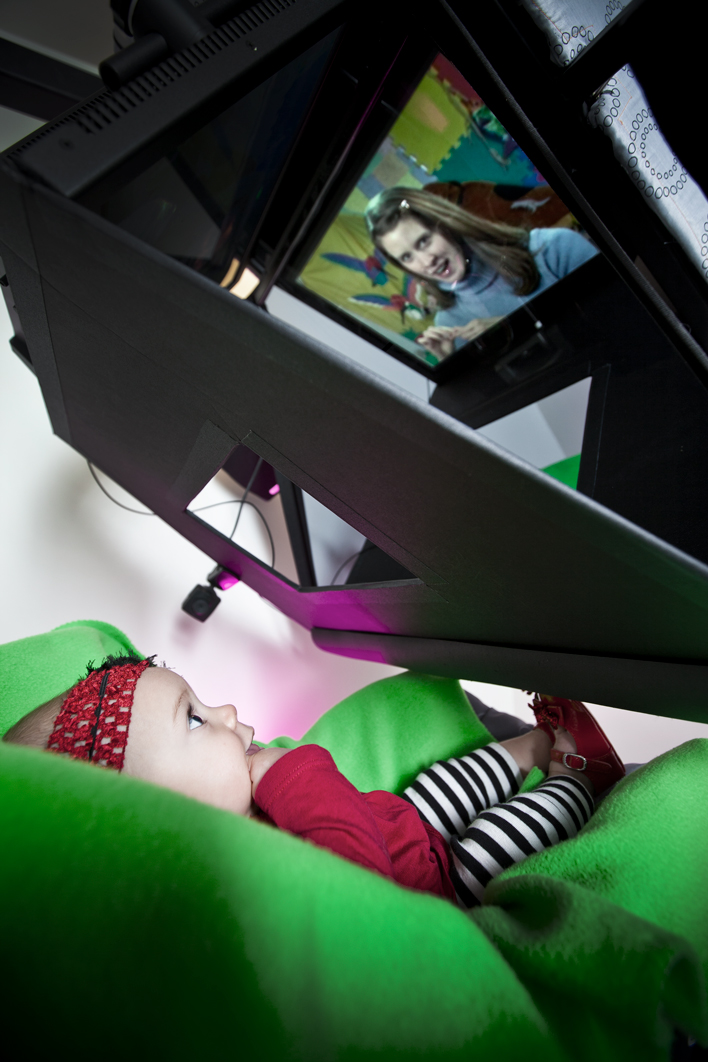 The center began when Marcus saw the distress of a young employee, the mother of an autistic child, who was having difficulty finding help for him at a time when many families and medical practitioners weren't even sure what to call this particular syndrome of problems. Through sheer force of will, Marcus launched his clinic in two trailers, and began to pour money into treatment and research of the disease. The center reached a turning point in 2011, when Marcus convinced the eminent researcher Dr. Ami Klin to leave Yale University and become its director. Klin and his team have developed a revolutionary eye-tracking technology that can identify autism in the first year of life, dramatically increasing opportunities to intervene before problems take root. The device, which is awaiting approval from the FDA, would enable early-stage diagnosis and treatment that is both more effective and less expensive. Currently, most autistic kids are not diagnosed until they begin school.
The Marcus Autism Center is now at the forefront of research the condition. Almost 3,600 investigators from a variety of disciplines attended the major conference there earlier this year—up from 1,200 five years ago. The meeting "showed how far autism research has come in the last ten years," says Marcus.
How do you build an institution like this? Marcus starts with annual operating support. "In many cases when people give money, they are giving to a project or building or other one-time expense. But operating costs are often the biggest burden. Opening doors can be expensive: there is insurance, rent, liability." Marcus's Simon Prize money mostly went toward the general budget of the autism center.
And Marcus emphasizes the importance of finding people you trust. He does in his philanthropy "what you do in a good business. You find the best people." Particularly in the medical field, says Marcus, there is so much jargon, and so much risk in getting something through a bureaucracy like the FDA, you need to have "someone who can evaluate researchers."
Marcus took great satisfaction in using his Simon Prize money for the autism center, because a relative of William Simon has been diagnosed with the disorder. "I guess that's how the world goes around," he says. "Sometimes you can affect people's lives. They won't know you. But the feeling you get should be enough."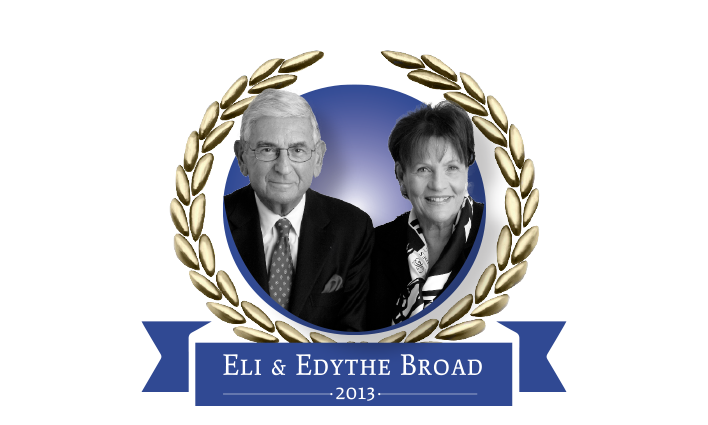 Where could my money go so that it would make a difference?" That's a question Eli Broad asks himself a lot. When he and his wife, Edythe, won the 2013 Simon Prize he funneled the $250,000 award to the Ramón Cortines High School for the Visual and Performing Arts in downtown Los Angeles. Illustrating the modern reality that personal involvement in solving problems is often as important to good philanthropy as financial gifts, Broad had worked for more than a decade, wading through the city's educational bureaucracy, to get the school opened in 2009. New York City, he reasoned, had LaGuardia High School and Washington, D.C., had the Duke Ellington School. Where was the institution that would nurture the young performing and visual artists of Los Angeles? The school, which now serves over a thousand students in grades 9-12, has been able to offer more public programs and exhibitions thanks to the Broads' latest gift.
Support for this school is only the tip of the iceberg when it comes to the Broads' patronage of the arts. In 2015, they will open a new museum in Los Angeles that will house more than 2,000 works they have collected themselves, one of the most significant assemblages of modern art in the world. Works by more than 200 artists, including Jeff Koons, Jasper Johns, Andy Warhol, Barbara Kruger, and Roy Lichtenstein, will be available to the viewing public for free. As the opening approaches, the Broads have offered a series of art talks to the public. In February, 1,900 people attended a conversation between Koons and filmmaker John Waters.  "We may have set a record for the number of people who attended an art lecture," Broad jests.
Having both grown up in Michigan, the Broads have also given $33 million (including a $5 million gift this spring) for an art museum at Michigan State University with a special emphasis on contemporary international artists and the historical context for their artworks. The museum has seen 125,000 visitors for 32 different exhibitions since opening in 2012. Broad notes that it has brought people to the university who hadn't been there in years.
Naomi Schaefer Riley, a contributing editor to Philanthropy, is a columnist for the New York Post and the author of, most recently, Opportunity and Hope: Transforming Children's Lives through Scholarships.
Naomi Schaefer Riley, a contributing editor to Philanthropy, is a columnist for the New York Post and the author of, most recently, Opportunity and Hope: Transforming Children's Lives through Scholarships.