Editor's Note: Philanthropy Roundtable is providing a list of organizations offering humanitarian aid to Israel, as well as those actively working to fight a growing tide of antisemitism. However, please be aware the Roundtable has not vetted all of these organizations, and we simply list them here for your review and consideration.    
Israel is in crisis after the terrorist organization Hamas launched unprecedented and brutal attacks against Israeli civilians, including young children and the elderly, over the weekend. The death toll from the massacre has now surpassed 1,200 fatalities. U.S. citizens are also among those being held hostage in Gaza. As Israel reels from these attacks and works to recover the dead and attend to the wounded, families have been displaced from their homes and separated from loved ones. They continue to search for information on those who were kidnapped.  
At the same time, antisemitism continues to mount, reaching historic levels in recent years. In some corners of the world, the surprise attack by Hamas was met with cheers, including at a pro-Palestinian rally in New York City's Times Square, where "speakers mocked slain civilians and called for the elimination of Israel." 
We are deeply saddened and horrified by the terrorist attacks against Israel and the enormous loss of life among innocent populations. Philanthropy Roundtable stands in solidarity with the people of Israel and all Jewish communities in America and abroad.  
At the Roundtable, we encourage charitable giving to organizations that respond to crises in a timely, targeted manner and in a way that reflects our shared values. Israelis are in desperate need of humanitarian aid and recovery assistance as war now rages against Hamas. If you are looking for ways to give, please consider the following organizations as they work to aid civilians now living in a war zone and combat the new wave of antisemitism around the globe.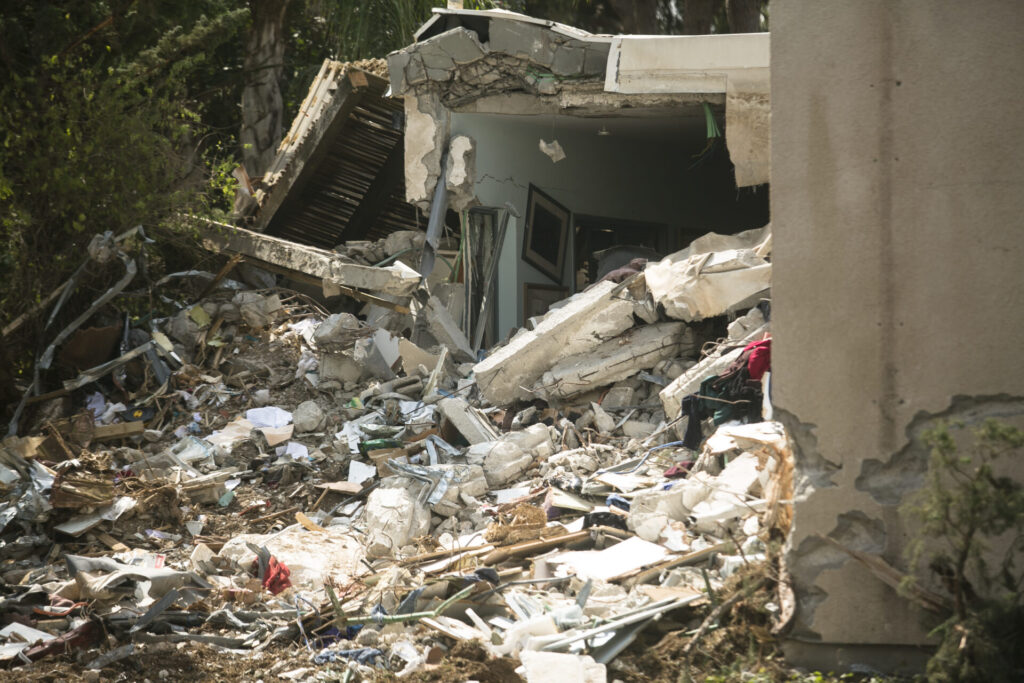 Medical and Humanitarian Response Efforts 
Jewish Agency Fund for Victims of Terror 
The Jewish Agency Fund for Victims of Terror provides financial aid directly to victims of terror attacks. In as quickly as 48 hours after an event, a representative visits the victim's family and provides emergency aid of more than $1,000, while connecting them to additional resources—psychological counseling, job retraining and more—to recover from trauma and rebuild their lives. In 2022, the Fund "marked its 20th year in operation, helping 947 children, teenagers and adults who were injured in or affected by acts of terror. Since it was founded, the fund has assisted approximately 8,500 households, providing a total of $18 million." 
The Jewish National fund is helping evacuate individuals from communities on the Gaza border, providing transportation, emergency housing, hygiene items, bedding and care packages for those in need. The fund is also providing firefighting and protective equipment for those facing rocket fire, as well as mental health treatment for families, including children. 
Magen David Adom is Israel's official representative to the International Red Cross, with lifesaving teams that respond to bombings, rocket attacks and other mass-casualty emergencies. Donations ensure that Magen David Adom's 33,000 paramedics, EMTS, first responders and first-aid providers – volunteers and staff – have the training, equipment and medical supplies they need to treat all injured and ill people in Israel. Former New York City Mayor Mike Bloomberg recently announced he is matching all gifts to Magen David Adom. 
United Hatzalah is Israel's all-volunteer EMT service, with more than 6,500 volunteer medics who save thousands of lives each year. Its "ambucycles" cut through traffic, reducing response times to an average of three minutes or less. Its volunteers were among the first responders to the Hamas attack, and several of them were killed or sustained injuries. The organization is seeking "$20 million to equip an additional 1,000 United Hatzalah volunteers with protective vests and helmets, oxygen tanks, defibrillators, trauma bandages and tourniquets" in response to the crisis.  

Organizations Combating Antisemitism 
The Brandeis Center for Human Rights Under Law 
The Louis D. Brandeis Center for Human Rights Under Law is a nonprofit organization founded by Kenneth L. Marcus in 2012 to advance the civil and human rights of the Jewish people and promote justice for all. It "engages in research, education and legal advocacy to combat the resurgence of antisemitism on college and university campuses, in the workplace and elsewhere. It empowers students by training them to understand their legal rights and educates administrators and employers on best practices to combat racism and antisemitism." 
The Israel on Campus Coalition "inspires American college students to see Israel as a source of pride and empower them to stand up for Israel on campus." As college students themselves have faced antisemitism on campus, ICC built a real time dashboard to track online conversations among anti-Israel groups and influencers. All its resources are being freely shared with its full network of campus-focused organizations.   
The Tel Aviv Institute works to fight hate proliferating online by "empowering a new generation of Jews ready to use publications, Twitter, Facebook, TikTok and new media to advocate for tolerance and peace." Social media users can lean on the Institute to provide factual and compelling content about antisemitism. This information "has reached 100 million users online and averages over seven million people a month." The Institute's "first-of-its-kind program trains influencers how to stand up for Jews online, bringing in world-class speakers to help them refine and deepen their messages."  
Additional advising on this topic is available to members of the Roundtable donor community. Please contact programs@philanthropyroundtable.org for further information.