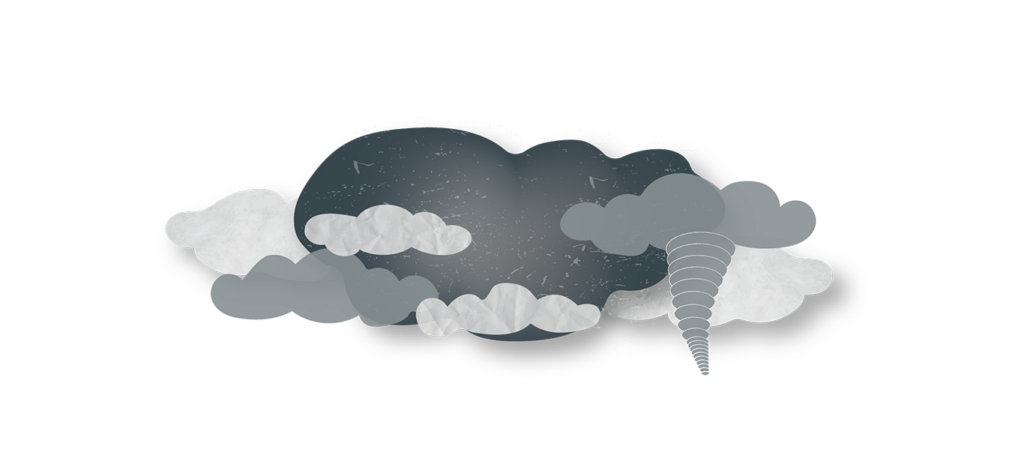 Gordon College is an evangelical liberal-arts school whose mission is to "integrate Christian beliefs and practice into all aspects of our educational experience." It is one of America's 1,024 faith-oriented institutions of higher education that face exclusion, unequal treatment, willful misrepresentation, and persecution with growing frequency. These religious colleges have company: nonprofits like the Boy Scouts of America, for-profits such as Hobby Lobby and Chick-fil-A, church orders such as Little Sisters of the Poor, and other religiously influenced institutions also have been attacked by anti-religious activists, and squeezed by government pressure.
Gordon College, Westminster Theological Seminary, Thomas Aquinas College, and others have even faced threats to their continued existence: having their official accreditation revoked. To protect the freedom, access, diversity, equity, and inclusion of all colleges—including religious ones—the Trump Administration's Department of Education has recently taken action to partially blunt de-accreditation attacks. But religious colleges remain in the crosshairs of critics who view them as insufficiently progressive. Donors who support higher education or who seek to safeguard religious freedom and toleration will want to watch closely.
Gordon's accreditation was first threatened in 2014, after the college president joined a letter to President Barack Obama asking that religious contractors be allowed to participate on equal footing with other contractors in federal programs. Advocates who believe religious institutions like Gordon discriminate against sexual minorities struck back. The city of Salem, Massachusetts, ended a contract with the college. The Lynn school district terminated a longstanding partnership that had benefited local students. Then the New England Association of Schools and Colleges demanded that Gordon prove within a year "that the College's policies and procedures are non-discriminatory."
NEASC is one of a group of regional accreditors that have been delegated by the federal government to determine whether colleges should be eligible to participate in federal programs such as student loans. No college can afford to lose its accreditation. To avoid this calamity, Gordon worked with the American Center for Law and Justice to remind NEASC that accreditors must respect the stated mission of the colleges they are assessing. After this legal intervention, NEASC reconciled with Gordon.
Yet this was neither the first time nor the last that an accreditor threatened a religious college in the name of progressive social change. Back in 1990, the Middle States Association questioned Westminster's accreditation because its charter required that its board be made up entirely of ordained elders. (That made the board all male.) Middle States also was enforcing new criteria that judged institutions "on the basis of their affirmative-action hiring programs, the multicultural content of their curriculums, and their efforts to promote racial harmony." After then–Secretary of Education Lamar Alexander delayed extension of Middle States' authority to accredit for the government, and Westminster agreed to add women as advisers, Middle States backed down.
Around the same time, the Western Association of Schools and Colleges added "diversity" requirements for all schools under its supervision that attempted to force colleges to restructure their curricula, alter their boards of trustees, and end religious professions required of faculty. Only after a range of colleges objected did WASC soften its demands.
Most recently, the Higher Learning Commission (which accredits colleges and universities in a 19-state region) proposed in 2018 to remove existing language from its evaluation standards about respecting a college's religious mission. After the Council for Christian Colleges & Universities and college presidents working with the American Council of Trustees and Alumni engaged ten members of Congress to object, HLC backed down.
For some years now, intolerance for religious education has been creeping into federal policy more broadly. Religious institutions have been excluded from equal treatment in college-prep programs and college-loan forgiveness regulations. The Obama Administration even published rules from several federal agencies that required faith-based service providers to post warnings to potential beneficiaries who might object to being served by a religious group.
In May 2016, a "Dear Colleague" letter was sent out jointly from the Obama Administration's civil rights offices at the U.S. Departments of Education and Justice warning that they would begin to interpret Title IX (the law that bans sex discrimination in colleges) as prohibiting schools from treating students according to their legal sex if they chose to assert a different sexual identity. Christian colleges saw that move as directly threatening all federal perquisites if they refused to house and otherwise accommodate transgender students however those students demanded. That cloud lifted, for now, once the incoming Trump Administration rescinded the letter.
Another initiative of the new administration is likely to reduce (at least temporarily) the danger that religious colleges might be put out of business by their accreditors. In 2018, the Education Department announced a new rulemaking to protect religious institutions during accreditation, federal grantmaking, and student-loan operations. This followed President Trump's direction to the Justice Department to apply, through all federal agencies, Constitutional principles of religious liberty, especially those confirmed by the U.S. Supreme Court in 2017's Trinity Lutheran v. Comer case.
Under the proposed Education Department rules, colleges will find it easier to qualify as having a religious mission and to change to an alternate accreditor if their existing one refuses to respect that mission. These new rules must go through a public comment and final revision period before they become official, but within a year or two, a stronger set of protections for religious colleges is likely to be in effect.
Congress also has opportunities to safeguard religious colleges. The Higher Education Act is long overdue for reauthorization. One prominent effort to do that, the PROSPER Act, would strengthen the ability of colleges to maintain their religious mission. The bill also would protect freedom of association for religious students at secular colleges, forbidding colleges from denying student religious organizations the same "right, benefit, or privilege that is generally afforded to other student organizations at the institution." Some philanthropists may want to encourage reformers who support such initiatives in our executive and legislative branches.
There are other ways that donors can help protect the position of religious schools in higher education. One is to underwrite the public-interest law firms that pursue legal cases like Trinity Lutheran—which build valuable Constitutional bulwarks for faith-inspired institutions. Groups such as the Becket Fund for Religious Liberty, the Foundation for Individual Rights in Education (FIRE), the New Civil Liberties Alliance, the Christian Legal Society, and the Alliance Defending Freedom protect many colleges and student groups through their advocacy.
Other professional organizations worth notice are those that represent religious schools during efforts to use the accreditation process to punish faith-based colleges. The Council for Christian Colleges & Universities and the American Council of Trustees and Alumni have valuable experience here.
Countering threats to faith-infused colleges and universities will further America's Constitutional principles of equal protection and religious liberty, and help more than 1,000 religious institutions serve their students according to their own missions. Donors interested in American principles and character-based higher education will find many eager allies.
To return to the cover story, click here.