"What has Athens to do with Jerusalem?" the second-century theologian Tertullian famously asked. For the Illinois-based Christian educational nonprofit Passages, the question is, what has Chicago to do with Jerusalem? And even more, what has Jerusalem to do with college towns across America?
This summer, Passages took 1,700 students to Israel to find out. With funding from donors including Steve Green and Paul Singer, in partnership with the Museum of the Bible and the Philos Project, by year's end Passages will have sent more than 6,000 students on trips to study Christian roots in the Holy Land. Executive director Scott Phillips says the group hopes to send as many as 15,000 a year in the future.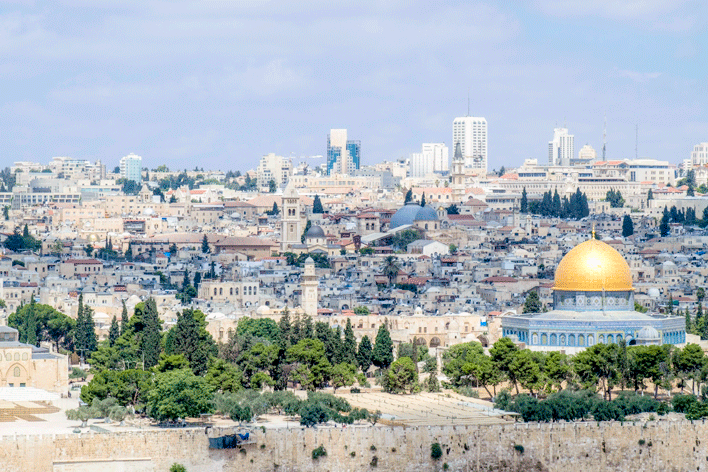 Passages does for young Christians what Birthright does for young Jews: connect them with the roots of their faith in the Holy Land.
Bringing students to Israel is a twofold mission, he says: to "strengthen Christian faith and identity in the next generation of Christian leaders," and "to connect students to modern and vibrant Israel." In practice, that means that for just $500 and some travel expenses young people can absorb ten intensive days of pilgrimage at Biblical sites, along with lectures on contemporary regional issues from often-disagreeing experts. "We're honest with students. They know we think Israel's a good place, but on the trip we are non-prescriptive, politically," says Phillips.
Robert Nicholson, executive director of the Philos Project and a member of the Passages board, sees the trips as a chance to reconnect young Christians in America to the sources of their faith. "The Western world suffers from amnesia. We've forgotten where we're from," Nicholson said. "The West is the heir of both Athens and Jerusalem," and it's in Jerusalem "that we discover our true moral and ethical identity."
For Assaf Boker, an Israeli tour guide who works with Passages, leading the organization's trips is more than just another job. "I believe Passages and the Philos Project are key players in revolutionizing the way Jews and Christians connect. I want to be part of this."
The program is still expanding rapidly, with new donors coming aboard, new initiatives to better involve Catholics, and plans to double the staff next year and open an office on the ground in Israel. And to make the trips more than just episodes of tourism, the organization is focusing on follow-up among participants. Phillips notes, "We really want to build an alumni community that will last through college, and beyond."