Behind all ballerinas and bassoonists stand board members, along with administrators, publicists, fundraisers, and other managers who make beautiful performances possible. Just like the stage artists, these professionals need training to be excellent at what they do. Enter the DeVos Institute of Arts Management at the University of Maryland, where the pros behind the scenes learn to think strategically and lead effectively.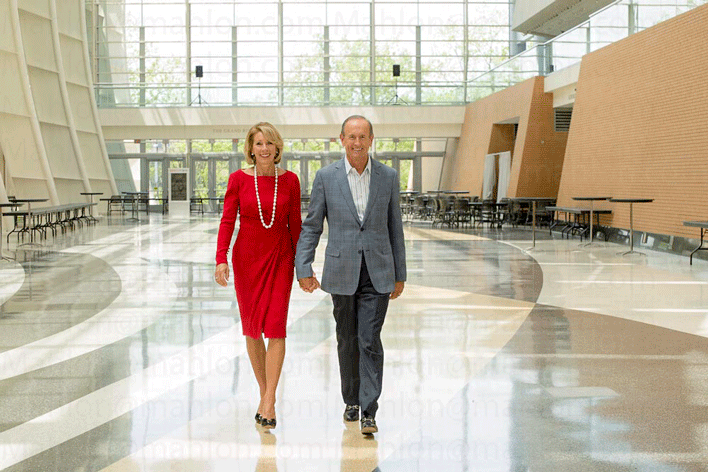 A $23 million gift from Betsy and Dick DeVos helped professionalize arts management.
The idea for an arts-management institute grew out of founder Michael Kaiser's experience leading the Kansas City Ballet, Alvin Ailey American Dance Theater, and, finally, Kennedy Center for the Performing Arts. Kaiser had written popular books on arts management, but felt that some lessons could only be imparted face-to-face. So in 2001 he launched a program out of the Kennedy Center. In 2010 it was endowed with a $23 million naming gift from Betsy and Dick DeVos, as their way, in Dick's words, of "strengthening arts across the U.S. by investing in board and staff leaders." Eventually the DeVos Institute migrated with Kaiser to the University of Maryland.
Its signature summer fellowship trains arts professionals by bringing them to Washington, D.C. for one month for three consecutive summers. So far 250 fellows have participated. Most of the program's training happens in the field rather than in traditional classrooms.
This spring, Bloomberg Philanthropies donated $43 million to the DeVos Institute. The grant will be used to strengthen arts leadership in cities like Austin, Atlanta, and Baltimore.