Charity Science Research 2, Death 0
On the same day in August that he and three other researchers published their breakthrough explanation of the cause of ALS (also known as Lou Gehrig's Disease) in Science, Johns Hopkins University scientist Jonathan Ling did a Q&A session on Reddit. He said he wanted to set the record straight on whether the ALS Ice Bucket Challenge, which raised $115 million for disease research in six weeks back in 2014 (and then tens of millions more in repeat donations since), actually accomplished anything.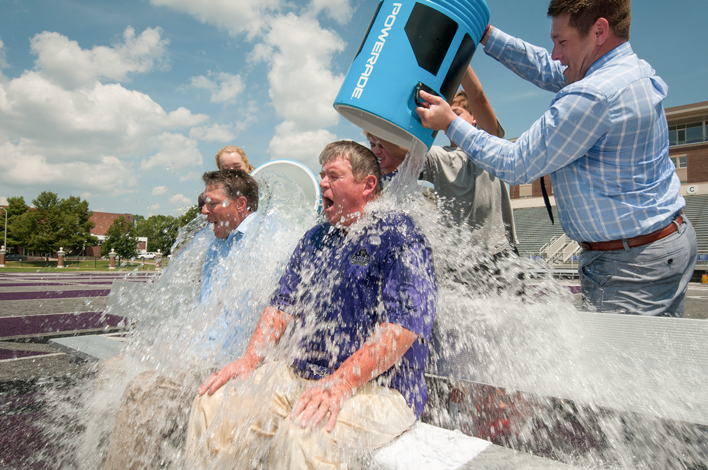 Ling recounted "reading a lot of stories about people complaining that the ice bucket challenge was a waste and that scientists weren't using the money to do research, etc. I assure you that this is absolutely false." The surge of research funding from the ALS Association allowed his Johns Hopkins team to conduct high-risk, high-reward experiments that were crucial to their discovery, he reported.
At any given time, about 30,000 people suffer from ALS—which kills most of its victims within a couple years of diagnosis. There is currently only one drug for treating the disease, and it quickly loses its effectiveness, extending a patient's life only three to six months. It is hoped that lifesaving therapies based on the new JHU findings could enter clinical trials within two or three years. And thanks to the money raised in the Ice Bucket Challenge, those expensive trials are already paid for.
Another charity that recently hit pay dirt with a creative approach to disease research was the Cystic Fibrosis Foundation. Its leaders had become frustrated that only incremental improvements in treatment were in place by the late 1990s, despite discovery of the genetic cause of cystic fibrosis more than a decade earlier. Most cystic fibrosis sufferers continued to pass away by their 30s, even after decades of traditional research investment.
So in 1999 the foundation shifted gears. Instead of just funding academic investigators, it would put money directly into pharmaceutical companies, seeking to speed useful drugs and also to interest the industry in making its own larger investments in lifesaving treatment. The Cystic Fibrosis Foundation eventually poured $450 million of donations into investments in a variety of small and large drug companies.
CFF bets paid off in a big way. In 2012, a breakthrough drug developed with the foundation's funding was approved by the FDA. It treats underlying causes of the disease rather than symptoms. Then in 2015 an even more broadly effective drug was approved; it offers significant relief to half of all sufferers. These compounds may double the life expectancy of some patients.
In addition to catalyzing these clinical triumphs, the foundation more than recouped its investments—by selling its rights to future royalties from the drugs for $3.3 billion. Those proceeds will allow the Cystic Fibrosis Foundation to maintain and expand existing patient-support services while directing additional money into a "supercharged" scientific search for a long-term CF cure for all patients.
An Attack on Charter Schools
Just as students in Washington state headed back to school in September, families seeking educational alternatives were dealt a blow by that state's Supreme Court. The famously activist justices (who also tried to force the governor and state legislature to dramatically increase the education budget by fining them $100,000 per day) declared the state law creating charter schools unconstitutional. Charters, which were created by voters in the 2012 general election in a law in some ways considered one of the strongest in the U.S., cannot be deemed "common schools," said the court, or funded with public money.
This unprecedented act put education reformers across the nation on high alert. At least 15 lawsuits trying to undo charter schools have reached state supreme courts in recent years, notes Jeanne Allen of the Center for Education Reform, but this is the first where opponents have prevailed. "We need to think more deliberately about creating charter-school laws that will withstand this," she warns.
Washington state is burdened with particularly militant anti-charter and anti-school-reform interests. Indeed, on the first day of school this year the Seattle teachers' union went on strike over opposition to student testing, control of staffing levels, and a 21 percent pay-increase demand.
While the case law in Washington is unique to that state, "it's never good to have an opinion like this on the books," says Nina Rees at the National Alliance for Public Charter Schools. One thing that is unusual about this ruling, she notes, is that the court struck down the entire law rather than particular provisions. This gives opponents a fresh opportunity to block charter schools despite their approval by public referendum.
State leaders are scrambling to figure out how to cope with this politicization of charter schooling. At the nine new charter schools that already have children in their classrooms, leaders are turning to philanthropists for emergency help. "We are seeking the support of donors who can help provide immediate funding to make sure the schools stay open in the short term. We want to minimize the disruption for these students as much as possible," says Thomas Franta of the Washington State Charter Schools Association.
"We are concerned about the effects of the court's ruling on the teachers, parents, and 1,200 students who attend Washington's public charter schools," the Seattle-based Bill & Melinda Gates Foundation told Philanthropy immediately after the ruling. "We are committed to ending the education opportunity gaps that persist, and believe that public charter schools are an essential part of a comprehensive solution."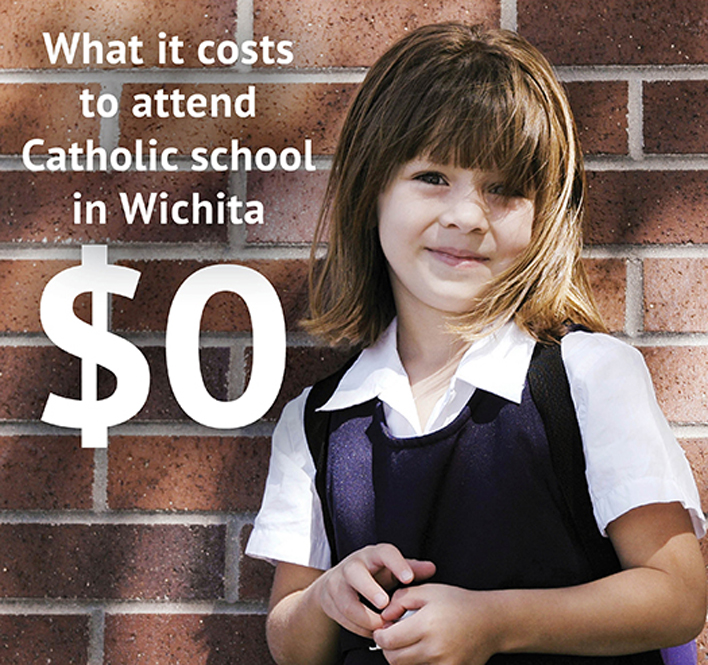 Big School Plans in the Big Apple
Three time zones and a charter-school universe away, in New York, Success Academy co-founder Eva Moskowitz recently announced plans to operate as many as 100 campuses within the next decade. To get there, she will rely on philanthropic backing from supporters like hedge-fund manager John Paulson, who with his wife, Jenny, announced an $8.5 million gift this summer toward Success Academy's expansion.
Paulson's donation is one of the largest ever received by the school—whose proven results with poor children have created extraordinary demand for its services. In 2015 statewide assessments, an astronomical 93 percent of Success students scored proficient in math and 68 percent scored proficient in reading. These rates placed Success Academy's nearly all low-income and all minority students in the top 1 percent statewide in math and top 3 percent in reading.
Last year the network received over 22,000 applications for just 2,600 open seats at its existing 34 campuses. Paulson's hope is that any student who wants to attend a Success Academy will eventually have a spot. That will require lots of expansion of the sort he has agreed to help with. In addition to helping with bricks and mortar, it's likely that donors will also need to offer political defense and cover. Last year, New York City mayor Bill de Blasio tried to block three new Success Academy campuses. Donors quickly provided a defense fund, parents marched on Albany, and the state government required City Hall to cooperate with the charter schools. Donors also helped raise the cap that charter opponents instituted on the total number of charter schools allowed in New York City.  —Pat Burke
Wreathed in Glory
In 1992, a wreath-making company in Maine found itself with a surplus at the end of the holiday season. Owner Morrill Worcester fondly remembered a boyhood trip to Arlington National Cemetery, and wanted to send the extra 5,000 wreaths to honor and remember the fallen who protected the country. The owner of a local trucking company, James Prout, liked the idea, so he provided transportation from Maine to Virginia. Volunteers decorated them with red bows and coordinated a ceremony at the Tomb of the Unknown Soldier.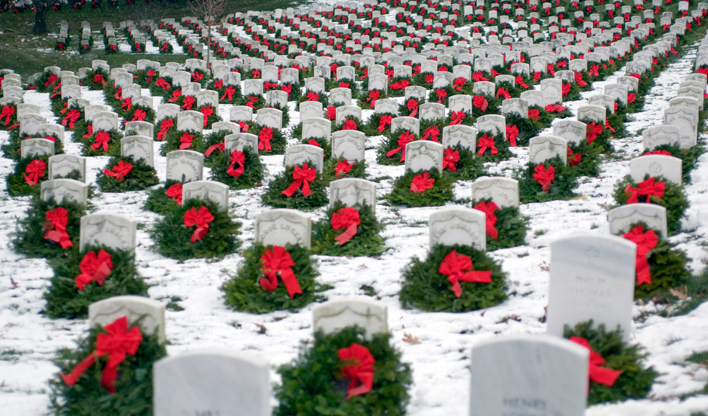 For years after, this continued as a little tradition donated by Worcester, Prout, and residents of Harrington, Maine. Then a photo of snowy gravestones covered with their tribute wreaths went viral on the Internet. Thousands of people called Worcester, wanting to replicate the service at their own veteran cemeteries. The next year, wreaths went up in 150 locations. Soon a nonprofit called Wreaths Across America was combining volunteers, companies, veterans, and truckers. Last year, WAA volunteers laid over 700,000 memorial wreaths at 1,000 locations in the U.S. and overseas, including Pearl Harbor Memorial, Bunker Hill, Valley Forge, and the World Trade Center Memorial. With crucial help from trucking companies that provide equipment and fuel, while drivers donate their time, WAA hopes to lay over a million wreaths this year.  —Jen Para
A Modern Barnraising in Boiling Springs
Amid the bustle of swinging locker doors and ringing class bells, Brenda Hurst's laugh bounces through the halls at Boiling Springs High School. Through 20 years of faithful service as custodian at the South Carolina school, Hurst has "always been there," keeping things spic and span and making many friends among the student body. Then in June 2014, her home burned to the ground.
When he heard this, Boiling Springs principal Chuck Gordon called on his staff and student council to lend a hand. Determined "to give her a home," student body president Alexis Ork recruited fellow Bulldogs and partner donors at local businesses. They organized coin collections, T-shirt sales, building-supply donations, creative fundraisers, and recruitment of volunteers. The group Carpenters for Christ joined in, and a new home for Hurst was not only built but also furnished with washer, dryer, air conditioning, furniture, and Bulldog-red front door. It pleased Hurst to tears. "So many people were there to support me," she said. "God is just good, too good."    —Emily Rothbard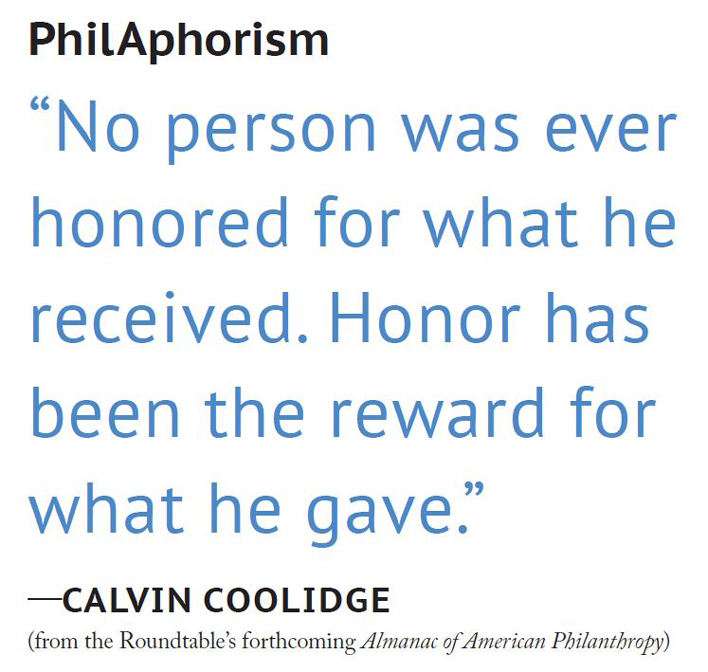 Action Saves a Bequest
Tracy Stuart was living in Martha's Vineyard when she received unexpected winter news. The board of her alma mater Sweet Briar College decided to close the school. They anticipated that the college wouldn't be able to stay afloat in coming years.
Stuart was stunned: "No one had been warned of this whatsoever." She joined a Facebook discussion group seeking to keep the school alive. The interim president said alumni would need to raise $250 million to keep the doors open. Some found that number questionable, given that Sweet Briar's endowment of $94 million, for only 600 students, actually made it one of the top schools in Virginia in terms of endowment per pupil.
"They had nobody sitting in the admissions office, no one in the development office, there were no leaders. It seemed like the school had gotten lazy," says Stuart. She decided to hire a lawyer to get to the bottom of the matter.
What the legal team found was intriguing. Indiana Fletcher Williams, the college's founding donor, "bequeathed all of the land, the buildings, and all of her money to create Sweet Briar," says Stuart. And her will was "air tight" specific that the alumni of the college could be understood as trustees, who should have been informed before any closure.
This argument won in mediation, and Sweet Briar's doors would remain open if Stuart's alumni group, which recently became a 501(c)(3), raised $12.5 million, which it accomplished in early September. Meanwhile, a new college president has been recruited, and alumni have become energetically involved. "In this traumatic event we came together as a huge team," Stuart says.
A Big Donor Plus a Lot of Crowdsourcing
Scientist turned Internet entrepreneur Yuri Milner announced in July that he will donate $100 million over the next ten years to expand the search for intelligent life elsewhere in the universe. His gift will be used to purchase equipment, hire astronomers, and secure observing time at two of the world's most powerful telescopes. This new effort will cover ten times more sky and five times more radio spectrum, use 50 times more sensitive receivers, and analyze results 100 times faster, compared to previous endeavors. The computers of more than 9 million volunteers will be used, during times when they would otherwise be inactive, to process the raw data—effectively creating the world's largest supercomputer by yoking together a legion of small donors.    —Jen Para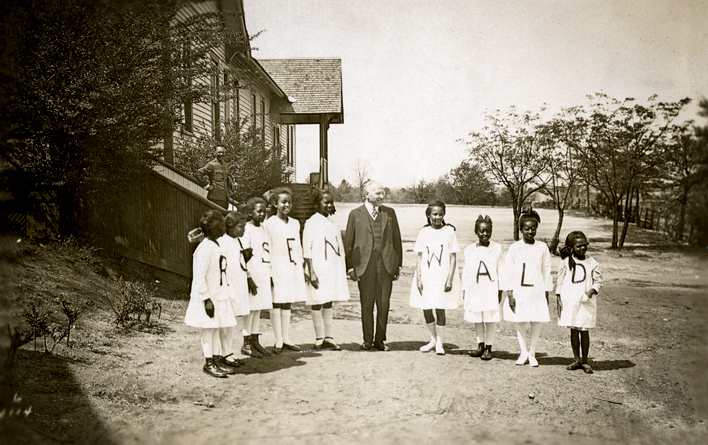 Donor Documentary 
For most Americans, Julius Rosenwald is the greatest donor you've never heard of. He kept his name off most projects, and avoided the spotlight. But with a new commercial documentary in theaters this fall, he now has something not even Rockefeller or Carnegie have ever had (so far): a theatrical film about his life story. Rosenwald was the son of a poor German Jewish immigrant peddler who never graduated from high school, but turned Sears, Roebuck and Company into the Amazon.com of his day.
When he became wealthy, Rosenwald championed a muscular "give while you live" philosophy, in opposition to the encrusting of riches in permanent foundations that dribble out 5 percent of their assets each year. He was also a pioneer of the matching grant, requiring even poor communities to come up with funds to pair with his gifts. For his donations that built schools in poor towns across the South, locals held fried-chicken dinners, designated parts of their sharecropped fields as "the Rosenwald patch," and otherwise stretched themselves. This unified recipients and allowed them to take proud ownership of the joint projects—which eventually totaled more than 5,000 schools, built in areas where rural schooling had been shamefully ignored by
government authorities.
By the time Rosenwald died, his schools were educating one out of every three African-American children in the South. Absent the opportunities for learning and self-improvement that Julius Rosenwald offered to the offspring of former slaves, America would be a distinctly lesser society.
For more on Julius Rosenwald, see his entry in the Philanthropy Hall of Fame.  —Jen Para
In Memoriam: Whitney Ball
The Philanthropy Roundtable mourns the passing of Whitney Ball at age 52. She was a trusted friend to many in the philanthropy world, a staunch champion of freedom, and a pioneer in meeting the need for principle-oriented donor-advised funds.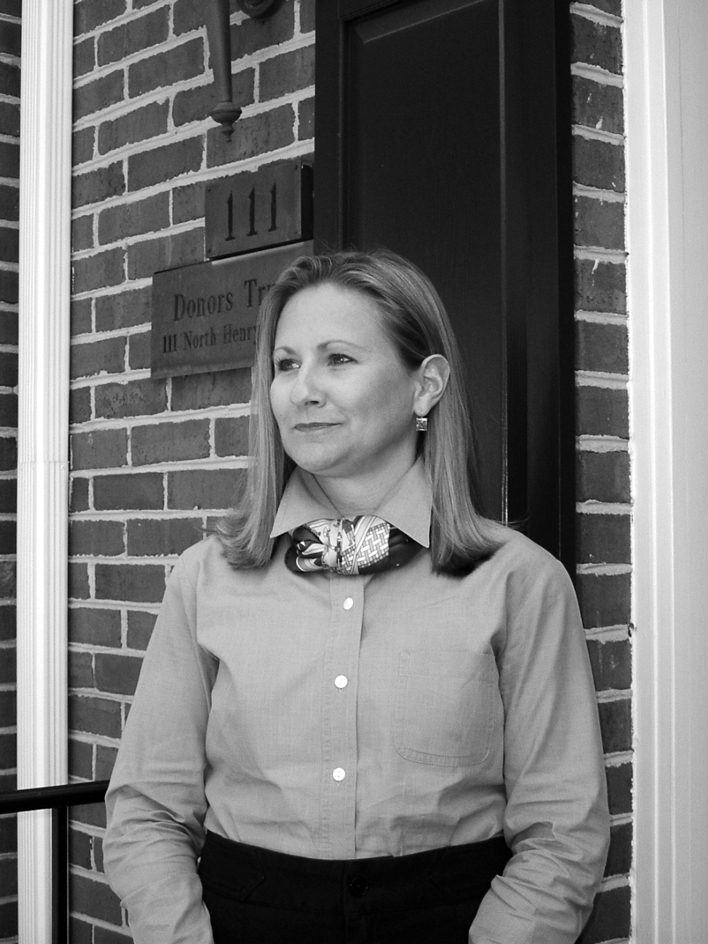 "As founder and president of DonorsTrust, a sponsor of donor-advised funds for philanthropists committed to liberty, Whitney was one of America's great entrepreneurs in conservative and libertarian philanthropy," states Adam Meyerson, president of The Philanthropy Roundtable. "Since its founding in 1999, DonorsTrust has guided $740 million to liberty-oriented causes. Under Whitney's leadership DonorsTrust became a vehicle philanthropists could trust to protect their donor intent, and a highly flexible tool allowing like-minded givers to pool funds for strategic purposes. Whitney was one of those rare CEOs who combined entrepreneurial energy with a passionate focus on detail, big-picture vision with careful attention to legal and financial compliance."
Before starting DonorsTrust, Ball was executive director of The Philanthropy Roundtable, where she helped founding president Kim Dennis build the organization and create many of its distinctive products, including the Annual Meeting.
Ball also served as director of development for the Cato Institute, and worked at Consumers' Research magazine. She served on the board of the State Policy Network, and contributed to countless nonprofits and volunteer organizations, connecting service providers and donors with a discerning eye. Meyerson adds, "she was always there for long conversations with donors strategizing how best to achieve their charitable goals, with grantees facing a management crisis, and with friends seeking career or personal advice. She spent a lifetime investing in others. Two months before she died, she dropped everything to spend hours in the hospital with a former staff colleague who had just suffered a personal tragedy."
During her difficult battle with cancer, Ball was "guided by deep religious faith and optimism. She remained in cheerful spirits, focused on her friends and family and the useful institutions she had built. All who knew her encountered a woman of valor, energy, principled leadership, loving kindness, and unstinting commitment to liberty."
In Memoriam: John Von Kannon
The Philanthropy Roundtable mourns our friend and counselor John Von Kannon, who passed away in September.
Von Kannon was best known in his role as a matchmaker of donors to worthy causes. During his 40 years as a fundraiser, including over 30 years as the leader of development at the Heritage Foundation, he raised over $1 billion for liberty-oriented causes. But his generosity and skills were not limited to Heritage. He "helped grow countless other organizations dedicated to the ideals of the Founding Fathers," says Heritage president and former Senator Jim DeMint. Von Kannon served on the Alliance for Charitable Reform's strategy committee, as a trustee of the Foundation for Research on Economics and the Environment, and as a trustee of four grantmaking institutions.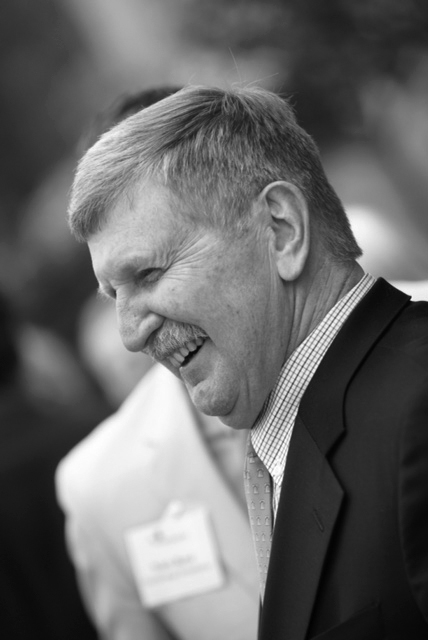 "John was a strong defender of philanthropic freedom and always added humor, insight, and wisdom to our deliberations," says Adam Meyerson. Known for his jovial nature and listening ear, John was known jokingly as "Baron Von Kannon" on the masthead of the American Spectator, of which he was founding publisher.
"John Von Kannon had personality to burn," said DeMint in a memoriam, "a keen intellect, and an absolutely outrageous sense of humor. Most important of all, he had tremendous empathy and a passion for making America a nation that truly offers freedom and opportunity for all. His sense of mission led him to understand that fundraising is not about extracting money from someone, but about marshalling resources to advance a shared goal."