It's no secret that America is struggling with health-care delivery and costs. But as legislators and advocacy groups wrestle over how to regulate and shape the medical industry, hoping for better results in years to come, nonprofit providers are taking action now—rising to meet needs in their own communities, creatively harnessing unusual or unused resources, and experimenting with new ways to care for the neediest.
In this compendium, we take a stroll around the country to sample a few of these bright spots of compassion and ingenuity. While by no means comprehensive, or the answer to all of America's health-care needs, these charities show that there is an important role for civil society in medicine, one that may need to grow in coming years.
The Doctor Is In. And So Is God.
Soon after launching their own private ­primary-care practice in 1988, husband-and-wife doctors Alieta and John Eck discovered a problem. They wanted to help their needy patients but found that Medicaid's low reimbursement rates were jeopardizing the financial sustainability of their clinic. "After you pay for overhead, you're really doing it for free," says Alieta. So they decided to try an unorthodox approach: Create a private clinic staffed by volunteer medical professionals specifically oriented to help the impoverished. "It ended up being better for ­everyone—the patients, doctors, nurses. Everyone."
After many years of planning and preparation, the Zarephath Health Center opened in 2003 in north-central New Jersey. Based off the Biblical parable of the Good Samaritan, the premise is simple: provide quality, common sense medical care to those truly in need, without government or insurance help, by tapping volunteers who donate services, funds, equipment, and expertise. The Ecks were partly inspired by Marvin Olasky's writings describing how private charity can often help the impoverished more effectively than government programs.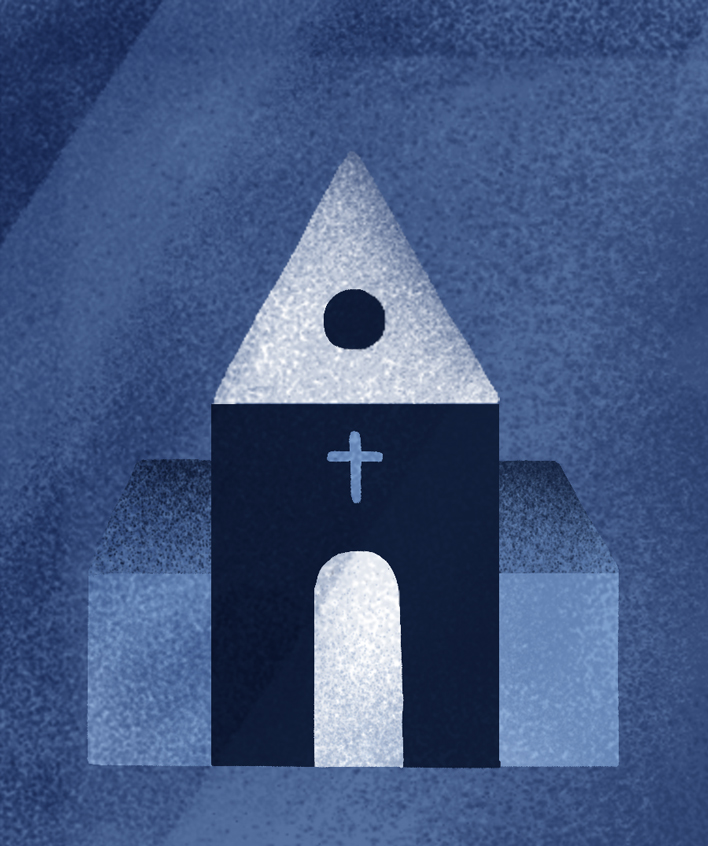 Today, Zarephath Health Center serves 300 to 400 people per month—men and women with nowhere else to turn for medical care. (Volunteers screen patients for need.) The clinic is open 12 hours per week and doctors volunteer their time in shifts. The Federal Tort Claims Act helps protect medical professionals who volunteer their time—if their services are offered for free, medical malpractice liability isn't an issue. State laws provide additional protections for most of the 1,200 free clinics in the country, including those in New Jersey.
Early on, one of the biggest challenges was finding a building. But a solution came when a nearby church donated a 900-square-foot facility and congregation members helped reconstruct the building, enabling Zarephath to be debt-free from the start. More recently, the nonprofit has moved to a larger 5,000-square-foot building with five exam rooms, three intake rooms, a classroom, and plenty of room to expand.
The Ecks define "health" as stretching far beyond medical care to encompass the physical, psychological, and spiritual well-being of their patients. Nearby churches offer clothing, housing assistance, and a food bank for patients. And Zarephath's treatment methodology helps patients overcome the deep-seated needs that often accompany physical symptoms.
Alieta recalls the story of a 16-year-old girl who arrived in New Jersey from Florida after her mother (who was a prostitute) passed away. Living with her father, she went to Zarephath for help with a cold sore. Soon after, volunteers from the clinic began to provide emotional and financial support she desperately needed. Since then, she's going to school regularly and has joined a church youth group. In another instance, a 24-year-old young woman, Jennifer, had been living out of her car. She was hungry and had few clothes, and was suffering from thyroid problems. The Zarephath community gave her medication and helped her locate food, long-term shelter, and a job. The next week, Jennifer came back and needed a business suit for her new job, and it turned out someone had just donated a suit in her exact size. She's now married with a child.
"I think doctors would love medicine again if they did this," says John. "We've done it now for 14 years, and after we put in our volunteer hours we always come home feeling blessed." The Zarephath model has inspired at least one other clinic in New Jersey, founded by an ophthalmologist.
The Ecks refuse to accept government support because of the red tape and entanglements involved, and instead raise around $65,000 each year for operational costs from individuals across the country. "We sometimes get checks for $10,000 from people we don't even know," says Alieta.
The church associated with the clinic has also grown—from 150 to 2,000—an expansion that Alieta suspects is partly because people want to be part of a local congregation that's doing practical good. "It's an extraordinarily satisfying way to help people and get them on their feet," she says. A lot of former patients end up coming back and volunteering at the clinic, too. "People are able to help each other out," says John, "and that's one of the things that surprise me—many people who are homeless are very resourceful, and once they find help they're willing to help others as well."
From Lost Cause to Long Life
In 1962, a diagnosis of leukemia or lymphoma was a virtual death sentence. Just 4 percent of children diagnosed with acute lymphoblastic leukemia (ALL), the most common cancer in children, would survive five years. Widespread medical opinion held that children with blood cancers should be given palliative care and be made as comfortable as possible until their inevitable death.
But medical innovation, including combinations of highly toxic and painful chemotherapy drugs, was beginning to prove that childhood cancers could be repelled. One of the key milestones came at a small, obscure, underfunded hospital in Memphis, Tennessee. Under the direction of a brilliant young oncologist named Donald Pinkel, the hospital attempted what he called "total therapy" on young children with ALL. For two or three years, the children received combinations of numerous chemo drugs, paired with high-dose radiation. The regimen caused severe nausea and had a high risk of infection, and "was considered so overwhelmingly toxic that the trial was assigned to relatively junior physicians under Pinkel's supervision because the senior researchers, knowing its risks, did not want to run it," writes Pulitzer-winning cancer historian Siddhartha Mukherjee.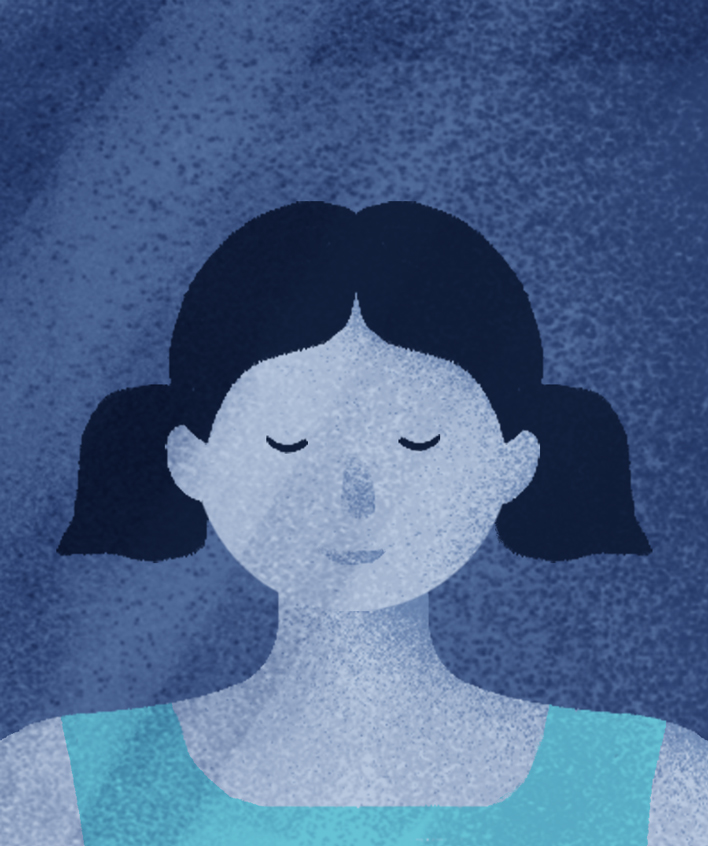 And yet, in 1968, Pinkel and his team published some preliminary but astounding results: of 31 patients, 27 entered full remission. Thirteen of the children never relapsed. In 1979, after another decade of results, 80 percent of ALL patients treated with combination chemo and radiation had not relapsed in five years after treatment. They were effectively cured.
This miracle of modern medicine took place at St. Jude Children's Research Hospital, a nonsectarian institution named after the patron saint of hopeless causes. For the first time, a life after leukemia beckoned to children. Today, St. Jude patients with ALL survive five years 94 percent of the time.
The breakthrough stemmed not just from innovation but also desperation. Pinkel's all-out "total therapy" was born of a desperate desire to beat back ALL and other cancers like it. And St. Jude's desperate push to end cancer's death sentence started with the hospital's founder.
It's now a famous story: a young Arab-American performer named Amos Kairouz—wallowing in the depths of the Great Depression, out of work, newly married and with a baby on the way—gave $7 to a Detroit Catholic church and prayed to St. Jude Thaddeus: "Show me my way in life and I will build you a shrine." Amos Kairouz became Danny Thomas, one of the most popular and recognized TV stars of the 1950s.
Six decades ago this year, in fulfillment of his promise, Thomas and his wife Rose Marie began fundraising for a new hospital to treat the deadliest childhood diseases. They set up ALSAC, a charity initially funded by America's Arab, ­Lebanese, and Syrian Christian immigrant communities, and built St. Jude, which opened in 1962.
While St. Jude became known for its aggressive approach to treatment, it also deserves to be known just as much for the compassion with which that treatment is delivered. Families at St. Jude pay nothing out of pocket for their children's care—not even for copays on medication, lunch at the cafeteria, or travel and lodging if they come from out of town. And the hospital itself is an environment of hope and good cheer. Bald toddlers race down brightly painted hallways on trikes, and child-life programming helps kids and their families cope with the painful treatments.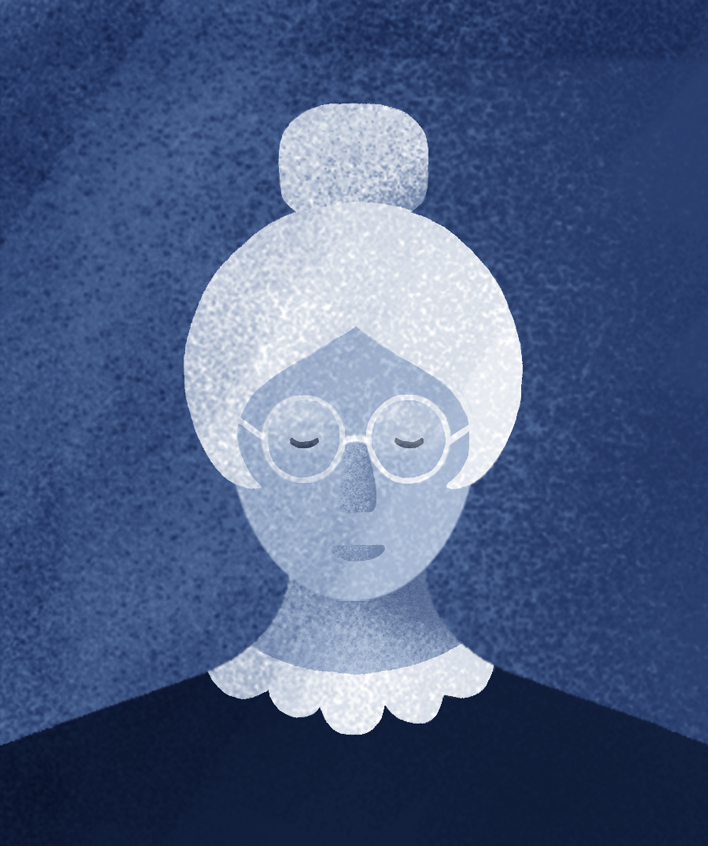 Moreover, no child is turned away. As long as a referred child meets the criteria for one of St. Jude's active research trials in cancer, blood disorders, or infectious diseases, he is admitted. The hospital covers about a quarter of its costs from federal grants and private insurance, but the remainder—the vast majority of the $2.4 million it costs to run the hospital each day—comes from philanthropic contributions to ALSAC, St. Jude's dedicated fundraising arm. And while the hospital receives numerous large gifts, the average donation is about $30, a reflection of St. Jude's grassroots support from millions of Americans. 
St. Jude has reached many other milestones since 1962: the first bone-marrow transplant cure for ­sickle-cell disease, the first 3D computer modeling of brain radiation to minimize side effects, the largest release of free cancer genome data for scientific research, the largest long-term study of childhood cancer survivors. So much progress is owed to that first push to conquer leukemia and the hope it engendered in cancer patients and charitable Americans.
What made St. Jude's researchers so daring, so aggressive? Surely part of it was knowing that their support came directly from millions of generous Americans impatient to cure diseases and unwilling to accept a deadly status quo.
There's No Place Like Home
At a time when the number of chronically ill and elderly confined to their homes keeps rising, and the number of those willing to work as home-health aides has failed to keep up, a small program in New Mexico is using community volunteers to close the gap.
That there's a need cannot be doubted. As in so many parts of the U.S., the over-65 population in Santa Fe is expected to grow by 64 percent by 2030. Yet the city has what a local hospital official calls a "total lack of infrastructure" to care for these needs. This is where Coming Home Connection's completely free, ­volunteer-provided in-home health care helps—care that often is 24/7 and extends for months and years as well as for the short-term, filling a critical need for the elderly, the chronically ill, the uninsured, and low-income adults.
Founded in 2007 by Glenys Carl, CHC operates in a straightforward fashion. Carl recruits volunteers, many from a local nursing program run by a community college, as well as others with no medical training. Some 400 volunteers have been trained since 2007 and all are required to submit to a background check and attend a three-day training program. A registered nurse in the CHC office runs patient intake, assessing needs and making a care plan.
CHC volunteers provide gradually increasing amounts of care for dying patients, working closely to help them to stay in their homes through their last days. Though most people prefer to die at home, this option is generally not funded by insurance plans. But many of those assisted just need temporary help after something like knee surgery. Whatever the need, teams of volunteers provide in-home care for as long as necessary, collectively supplying more than 20,000 hours of service annually.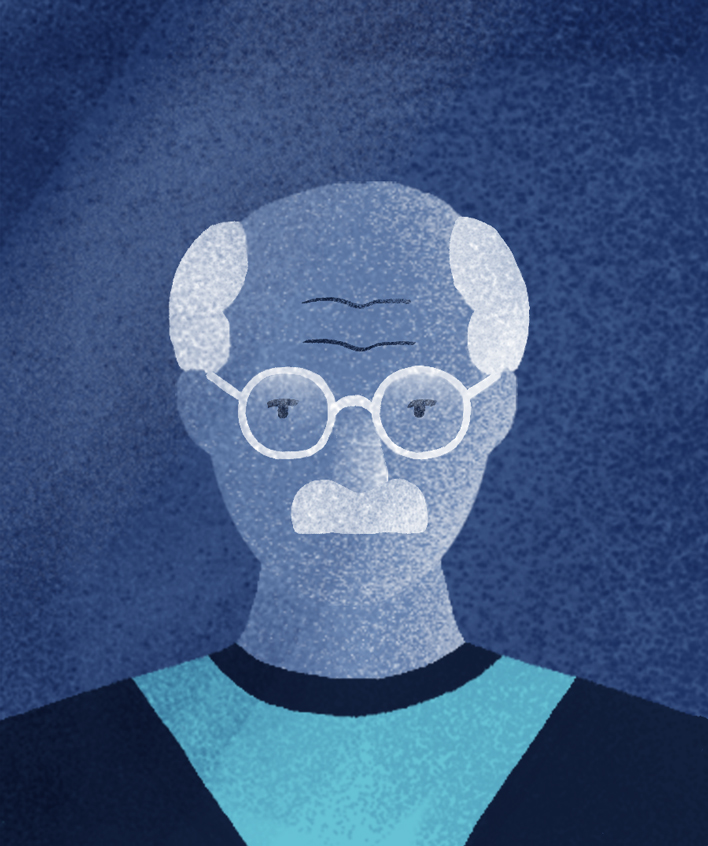 One volunteer, Christina Simic, describes how CHC cared for her friend, a middle-aged man dying of tongue and throat cancer. He had no insurance and no close family relations. Carl told the man, "we will be there for you," which was a "precious and priceless" gesture, says Simic. As her friend declined, a team of 25 volunteers took turns with his care day and night. The man "had never before felt loved" until this time and "felt safe for the first time in his life." 
Most of what CHC does is defined as long-term palliative care, end-of-life care, and disability support. Volunteers help with meal preparation, getting in and out of bed, fall prevention, driving and shopping, changing dressings, and just being a friend. One local volunteer specializes in modifying homes with grab bars at no charge. Donated medical equipment such as wheelchairs and walkers are also loaned free of charge.
Certain volunteers have specialized training to care for high-need patients, but generally even those patients require something short of professional nursing care. As a practical matter, that means CHC can help someone with incontinence but not with a feeding tube. The mandatory three-day volunteer training focuses on practical instruction around care skills (lifting, transfers, wound care, first aid, following doctor's orders, etc.), hospice care, ethical decision-making, grief counseling, and volunteer self-care.
The experience of Coming Home Connection makes clear that such relatively basic assistance could help many stay in their homes. Those suffering from chronic, life-threatening illness may not choose hospice care at home unless there is live-in family or a caregiver. Hospice care entails one or two visits a day (to check the patient's health and pain levels and adjust medication) but does not assist with daily living. Carl herself, originally from Wales, remembers hospice homes (which originated in Wales and England) and has aspirations to build a small, home-like hospice house in Santa Fe, where patients could go for round-the-clock hospice care or respite care for families of the chronically and terminally ill.
For now, the organization operates on only $250,000 a year, supported by the Con Alma Foundation, St. Vincent's Hospital Foundation, Kresge Foundation, Santa Fe Community Foundation, Rotary Club, and several New Mexico family foundations. In 2009, as the program was getting started, CHC received a grant of $350,000 from the Robert Wood ­Johnson Foundation.
The CHC volunteers I met referred with disdain to our popular culture that "ignores or fears death." In today's modern, disconnected society, CHC offers the great gift of sharing in the illnesses and deaths of other humans—loving, humane, often invisible works of charity.
Connecting the Dots
Over the past several decades, prescription drugs have become an increasingly important and expensive component of health care. For those with coverage, much of the cost may be paid directly by insurance companies or employers. But patients with high-deductible plans can find themselves struggling to pay for needed medicines, not to mention the uninsured.
Fortunately nearly all pharmaceutical manufacturers offer patient-assistance programs that give significant discounts or even free medicines to patients who qualify. But most patients aren't aware of these programs, and they can be challenging to track down and navigate—pharmaceutical companies are understandably a little reluctant to broadcast widely the ways that patients can get free medicines.
For the past 20 years, one charity has promoted these programs and connected patients with them. The Boston-based nonprofit NeedyMeds connects cash-strapped patients with patient-assistance programs run by drug companies, as well as other types of aid. NeedyMeds was started by Dr. Richard Sagall, a family physician, and Libby Overly, a medical social worker, who realized in 1997 that the Internet was an ideal medium for making information about patient-­assistance programs available.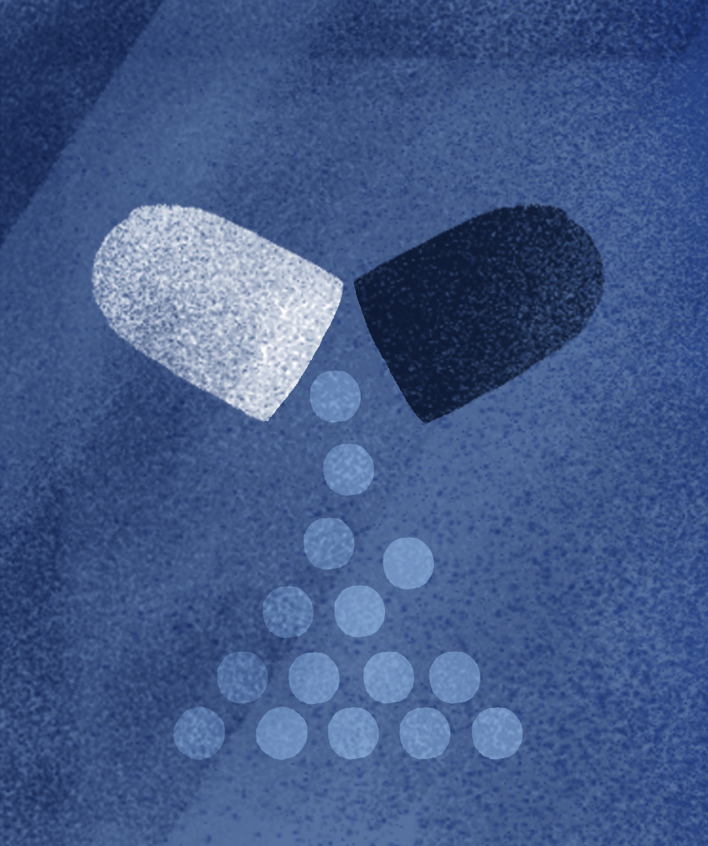 Deanna C. is one patient who benefited greatly from NeedyMeds and the patient-assistance program it connected her to. Diagnosed with bipolar disorder and attention deficit hyperactivity disorder, it took her five years of trying different medications before discovering Abilify, which allowed her to get back to work. But after a back injury, she lost her health-insurance coverage, and she was unable to afford the nearly $1,000 monthly cost of the drug. By signing up for the patient-assistance program offered by the drug's maker, her cost was cut to $5 per month.
In recent years, NeedyMeds has expanded beyond patient-assistance programs, including directories of free- and reduced-price medical and dental clinics as well as medical-imaging centers that provide lower prices to the uninsured than hospitals. There is also a series of educational webinars addressing a range of topics, including a recent one on how diabetes patients can better manage their condition, and another on the many ways to save on drug costs. In 2009 the charity launched a prescription-drug discount card, which reduces the price of medicines by about 50 percent on average for patients paying at the pharmacy. So far, nearly $200 million has been saved by patients using the card.
Because NeedyMeds focuses on connecting patients with the assistance programs of pharmaceutical companies, it's difficult to gauge the overall savings the group has managed to deliver to patients. But according to Dr. Sagall, between 18,000 and 20,000 people connect with NeedyMeds each week either online or through the organization's helpline, and patient-­assistance programs run by drug companies overall give away about $4 billion in medicines each year.
Social-media Salvation
Charles Curreri was stunned when he learned that his friend Marsha Reekie had myelofibrosis, a rare form of bone-marrow cancer. The two had been friends for eight years, meeting through work. Curreri was an American Airlines pilot captain, while Reekie worked for the Allied Pilots Association and had helped thousands of pilots retain their medical licenses, a requirement to fly.
Reekie told Curreri about her disease and mentioned that this was going to be a very expensive journey, even though she had insurance. The lifesaving bone-marrow transplant alone, not including the $1,000-a-day hospital-room charges, was going to cost $500,000. She and her husband were planning to sell their house so they wouldn't acquire too much debt.
Curreri proposed that they start a crowdfunding campaign—a fundraiser through peer-to-peer networks to draw online donations. He'd done it before to raise money for other coworkers: once for a family who lost their home in a fire, and another time for a single parent whose son died. He set up a campaign on behalf of Reekie on GoFundMe, one of many crowdfunding websites, but he didn't know what monetary goal he should set, ultimately settling on $20,000.
"If we even get $5,000, I'd be grateful," she laughed.
Within 48 hours of launching the campaign, the site had raised over $200,000. Three weeks later, donations totaled $354,122.
"I never in my life imagined this," says Reekie. "I'm so, so grateful and humbled. This is lifesaving for me."
GoFundMe CEO Rob Soloman describes crowdfunding as a "digital safety net." It's easy to start a campaign and transfer money, which makes fundraising practical for those in need. Many donors also feel more connected when giving directly to a specific person rather than a large organization. 
Most campaigns don't unfold as beautifully as Reekie's. Nerdwallet estimates that about 90 percent of medical crowdfunding campaigns don't reach their goal. Lots of money now changes hands this way, though: Between 2010 and early 2016, reports GoFundMe, of the $2 billion raised on its site, $930 million went to health-care assistance. A study from the University of Minnesota found that a similar site, GiveForward, reduced medical-related bankruptcies in all of America by 4 percent.
Some critics, such as health-care ethics professor Jeremy Snyder, have raised concerns about the model, arguing that "medical resources for crowdfunding campaigns are largely distributed according to personal appeal, sensationalism, one's social position, or luck." He observes that campaigners are more likely to fundraise well if they have a sympathetic story and are media-savvy. Immigrants, people with mental illnesses, the poor, and older adults are less likely to have the digital skills to create a successful campaign.
Curreri thinks Reekie's success springs from something simpler: her humble personality and years of kindness in helping pilots. Most of the more than 2,000 people who donated to her were from the aviation community. "She's the angel of American Airlines and APA," he says. "Everybody loves her. A lot of the money donated is just people giving back to her."   
Sharing Is Caring
The Affordable Care Act mandates that everyone have health insurance, qualify for an exemption, or pay a penalty. One little-known exemption allowed by lawmakers sounds to some people like an artifact of a bygone era: "health-care sharing ministries." But these are not only bursting successes but some of the most intriguing examples today of American mutual aid.
The ministries now help more than a million members with similar beliefs pitch in to cover each other's major medical bills, in some cases even writing checks directly to each other accompanied by a get-well card. For a few hundred dollars a month, depending on the plan (some start at just $45 for an individual), members can have the security of knowing others have pledged to help with their major medical bills, without having to pay for insurance.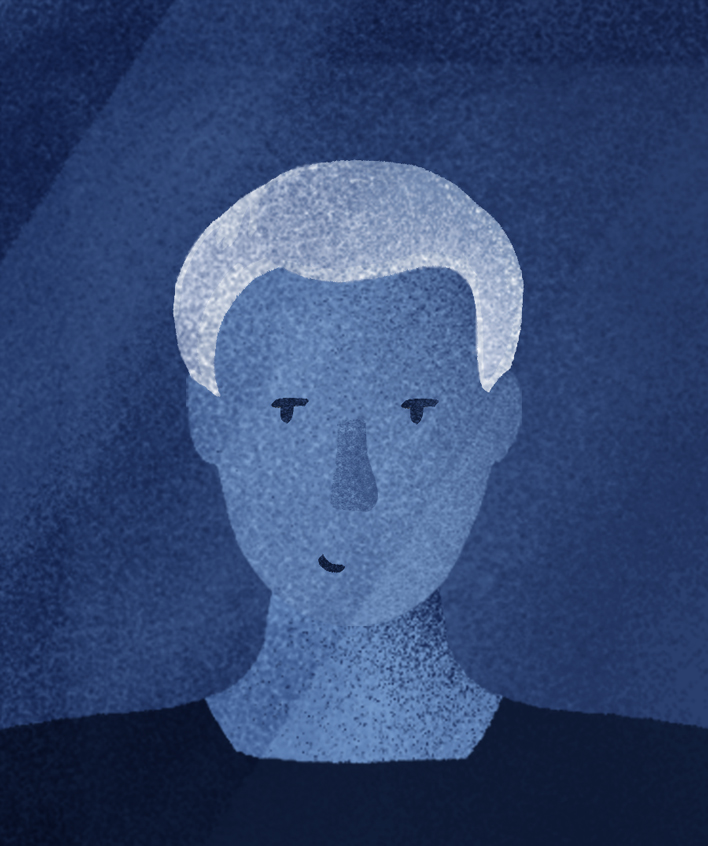 All four of the major networks are Christian in origin and require their members to agree to live according to certain standards, such as not smoking. This helps keep down costs, leaders say, since members are not engaging in unhealthy and risky behaviors. Three of the ministries—Christian Healthcare ­Ministries, Samaritan Ministries, and Medi-Share—are evangelical Protestant in flavor, while one, Liberty Healthshare, is marketed with more emphasis on avoiding government largesse. Two of them also have branches geared toward Catholics: Christ Medicus Foundation Curo, and Solidarity Healthshare. 
The ministries do have limitations. Routine medical bills for things like check-ups or eyeglasses or even minor accidents are often not eligible for sharing, which may make some members less likely to seek preventative care. Many people with pre-existing conditions are not eligible to join. Some of the plans have a maximum on how much can be shared per health need (at Samaritan, it's $250,000, though there is an additional program members can enroll in for unlimited sharing of qualified medical expenses). Some potential customers may find the lifestyle requirements onerous: Christian Healthcare Ministries, for example, will not cover medical bills related to an out-of-wedlock pregnancy.
But leaders say their members are usually already meeting the lifestyle requirements when they join. In addition, those who want to join Medi-share or Samaritan must agree to detailed statements of faith. "There's nothing that any of the ministries require that's outside of what people are already living in their Christian life anyhow," says Joel Noble of the Alliance of Health Care Sharing Ministries. 
Since routine care isn't covered, members often put away money on a regular basis for standard expenses, and shop around for the best prices, or take the time to negotiate with medical providers. The ministries try to help members save on those regular costs, too. Samaritan enrolls its members in EnvisionRx, which offers discounts on prescriptions. And Medi-share membership now includes access to a telemedicine service called MDLIVE. Michael Gardner, director of communications at Medi-share, used the service earlier this year when his nine-year-old daughter came down with what appeared to be an ear infection. Instead of shelling out $300 and waiting in line for urgent care, he paid nothing out of pocket and was able to see a doctor online and get a prescription in less than half an hour.
Volunteers help with meal preparation, getting in and out of bed, fall prevention, driving and shopping, changing dressings, and just being a friend.
At one point ministry leaders worried the Affordable Care Act would doom their systems of mutual aid. Instead it turned out to be a boon, ensuring slow but steady growth for the ministries.
"As premiums went up, people were looking at other options, more affordable options," Noble says. "There were a lot of people that didn't have choices any longer as insurance companies began to leave the marketplace."
Ministry leaders feel quite lucky to have secured their carve-out in the Affordable Care Act. "We obviously were praying that our members would be able to continue what we've been doing," Samaritan's Anthony Hopp said in 2014. It remains unclear what the future holds for the ministries as the ACA totters and Congress shows no signs of agreeing on alternatives. Noble says he's confident, though, that the demonstrated value and popularity of these burden-sharing ministries would allow their participants to find a place in any new regime.   
The Road Less Traveled
When the going gets tough, nurses get going—on Health Wagon, a roving charity that provides care to uninsured patients. Health Wagon was started in 1980 by Sister Bernie Kenny, a member of the Medical Missionaries of Mary. Partnering with the Richmond-based hospital St. Mary's, Sister Kenny traveled throughout Appalachian Virginia dispensing care from a Volkswagon Beetle.
The Beetle that ferried Sister Kenny is long gone (though one hopes it might one day find a place in the Smithsonian's exhibit "Giving in America"). In its place, Health Wagon today operates two fixed clinics and two mobile clinics, traveling regularly to 11 different sites and three annual health fairs in southwest Virginia. In 2016, it reported more than 9,000 active patients and over 33,000 patient encounters between its clinics and fairs.
The clinic focuses on delivering primary care that might otherwise be out of reach for the uninsured, including helping patients understand how to manage chronic conditions like diabetes, update their immunizations, and maintain basic dental care. It also provides screenings for a variety of diseases and offers low-cost laboratory services and free or low-cost medicines. It also connects patients in need of further specialty treatment with the University of Virginia Health System, including through telemedicine that allows patients to access care without having to travel long distances.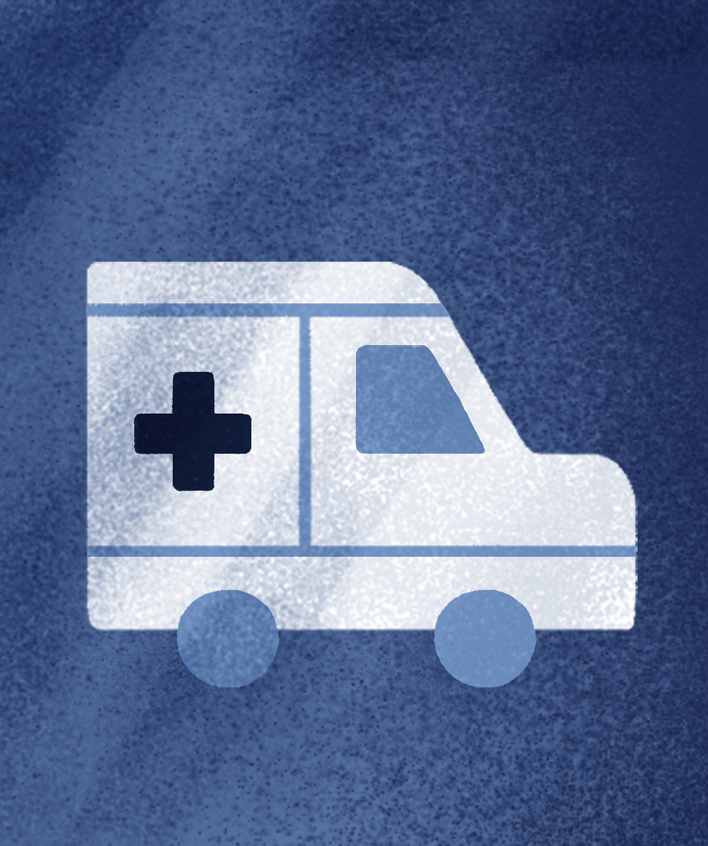 The treatment is delivered almost entirely by nurse practitioners as well as registered nurses and licensed practical nurses. All told, eight non-M.D. medical professionals as well as about the same number of office and administrative staff provide crucial primary-care services for 9,000 patients, all for less than $1.7 million, or less than $200 per active patient and about $50 per patient visit. And it's in-depth care as well: according to Health Wagon, each patient visit is about 45 minutes long, compared to the estimated 15 minutes that average patients with insurance spend with their doctor.
Health Wagon isn't the only charity taking this approach. Since 1985 Remote Area Medical, composed of over 100,000 volunteers, has treated over 700,000 individuals at free medical, dental, and vision mobile clinics, including a yearly "pop-up clinic" in Wise, Virginia, the nation's largest clinic event to date.
The Missing Link
It is not often that you see women in tattoos and tank tops laughing alongside women in burkas. But at Found in Translation, a nonprofit training program for immigrant women to become medical interpreters, this is an everyday occurrence. The first languages of trainees include Hindi, Somali, Russian, Portuguese, Haitian Creole, Mandarin, Spanish, and Arabic—all languages in high demand among Boston's medical providers serving immigrant patients.
In the free, 14-week course, held in space donated by one of Boston's leading hospitals, these women learn to explain to patients in their own language what health-care professionals are saying about their diagnosis and treatment. Through written examinations as well as role-­playing, they learn the basics of anatomy and physiology, C-sections, chemotherapy, blood-sugar levels, and much more. They practice explaining to patients, conversationally and without medical jargon, what's going on. In turn, they'll explain to physicians the concerns of their patients. It's a combination that can be life­saving—in more ways than one. 
The program was founded by ­Russian-born Maria Vertkin, whose parents brought her to Boston after having first emigrated to Israel. A trained social worker, she was working in a high-school guidance program for immigrant adolescents and had an idea for how they could turn their position of having a foot in two different cultures into an economic asset—"unleashing their skills," as she put it. She launched the program with a $40,000 grant from the Kip Tiernan Social Justice Fellowship.
Found in Translation serves many missions, not least of which is lifting women and their families out of poverty. Many of the women, says a former board member, "have been on public assistance and want to get off. They want to be a model for their kids." The organization's newsletter features stories of upward mobility, such as that of graduate Denise, a single mother who once lived in a shelter and couldn't find a job or an apartment. With the help of Found in Translation, which initially appealed to her because it was free and offered child care, she has gone on to hold a full-time position at United Health Care. Like Denise, many participants find the child care, professional mentoring, ­financial-literacy training, and transportation assistance provided by the program to be crucial to its success.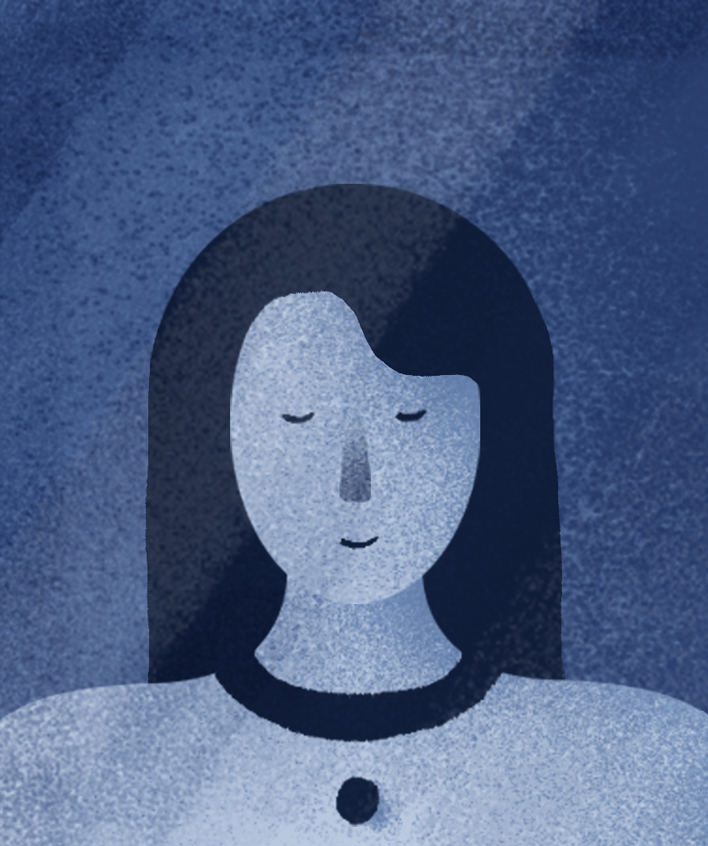 This is also an assimilation program, demonstrating to immigrant women—some of whom have professional-level backgrounds they haven't yet managed to turn into income (a recent class included both a doctor and a lawyer)—that ­America wants to help them adapt and thrive. Participants feed off each other's successes on this front.
The program is competitive, fielding hundreds of applications for about 30 spots every year. Rigorous essays and interviews are required to apply, and robust oral and written examinations are needed to graduate. Approximately half of each class are living in shelters when they enter, often with children. Yet within three months of graduation over 80 percent are employed.
Founding board member Mark Stewart attributes the charity's success to its intensive selection process—which focuses on both merit (including English-language fluency) and motivation (as reflected in an essay about life setbacks and how the applicant has overcome them). To maximize its accessibility the organization made a decision not to charge tuition. So it had to find other ways to make sure participants are invested and committed to the program. FIT is unapologetic about identifying and assisting only those with the best chance to succeed—a reflection of its twin desires to make the best use of its investment and to establish its reputation among employers as a provider of top-quality job candidates.
The service provided by this nonprofit compares with similar services by for-profit interpreter training programs that charge about $1,000 for the basic course but include on average less than half the training (100 hours at FIT versus 40 at most other courses). The exit exam is designed to be demanding, and some graduates have had to take it more than once. Vertkin emphasizes that Found in Translation's selectivity and rigor differentiate it from competitors that take all comers who can pay.
But inside the competitive structure, Vertkin has created a program culture where classmates help each other as they go out into the workforce, while FIT comes alongside with job-search assistance, professional support, national certification, and followup training. The result is a much brighter future for these women and their families than they would have on their own, and it has made FIT a go-to provider of interpretive services, especially for unusual languages such as Swahili. Meeting a market need, boosting impoverished women, and allowing non-English-speaking patients to receive the care they need: That's a three in one.
Playing the Long Game
America has faced many drug crises over the past half century. Throughout those decades, the nonprofit Teen Challenge USA has steadily and faithfully reintegrated thousands of former substance abusers into productive society. Today, more than 5,000 people recover from substance abuse in 260 Teen Challenge centers across the U.S. Almost entirely privately funded, Teen Challenge rehabilitates participants by adopting a long-term, whole-life approach, centered on Christian programming that spurs its students to transform their living patterns.
Founded in 1960 to rehabilitate teen boys, the program is no longer limited to adolescents, despite its name. Now Teen Challenge has different centers for men, women, and youth. Each center is a little different—organization president Joseph Batluck compares them to franchise organizations—with some offering GED programs, and one providing services as a licensed detox center.
The average adult entering Teen Challenge has struggled with addiction for ten years and tried rehab half a dozen times. The length of the program varies from 12 to 18 months, depending on the need of the participant. It typically begins with a six-month period of instruction, what Teen Challenge calls "spiritual boot camp," followed by a year or so of training, which consists of following a curriculum similar to the 12-step program, attending Bible study, and performing community service.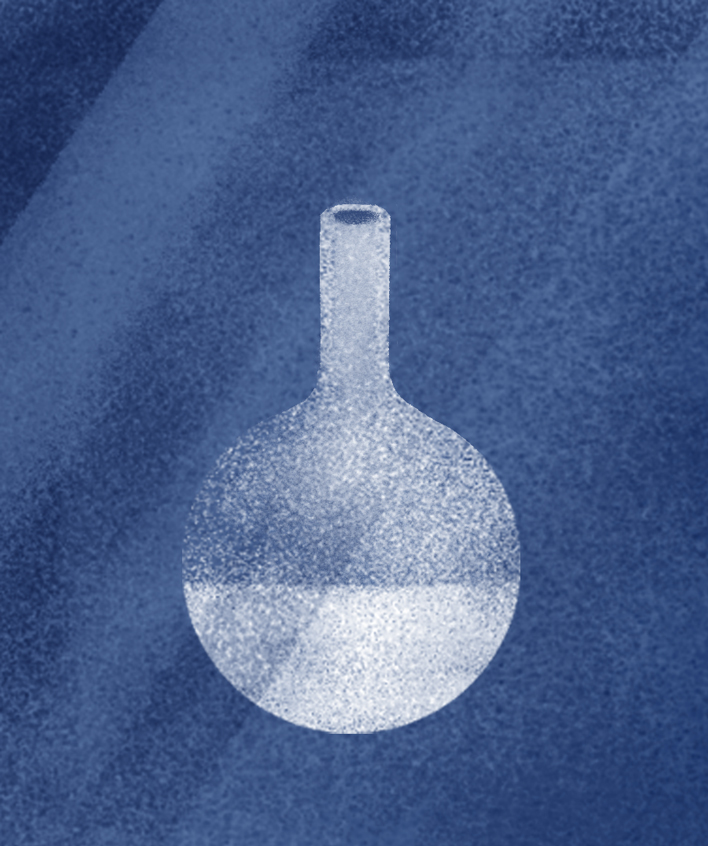 Batluck says that its religious model is essential to helping patients recover not just physically but in every aspect of their lives. This happens even though most of those who arrive start with little or no interest in faith. "You don't have to believe what we believe to get in," he says, or even "to make it through the program." But its core values intrinsically inform the programming, and students absorb them along the way.
It costs about $15,000 for students to go through the program for a year, but no one is rejected for lack of funding; the price to participate is evaluated on a case-by-case basis. Because tuition is heavily subsidized, Batluck says many of the centers operate from paycheck to paycheck. But none of the ministries across the United States have closed for lack of funding. Private donations supply 44 percent of the organization's budget, with the other half coming from sales of curriculum and products and from fees. Rarely do centers accept federal funding, which could require them to compromise their treatment model, but they do occasionally partner with local governments.
Separate studies of local Teen ­Challenge centers by the National ­Institute of Drug Abuse and a professor at the ­University of Tennessee found that 80 to 90 percent of Teen Challenge graduates were still abstaining from drugs years later. More anecdotal proof of the program's effectiveness comes from its staff: almost half of its employees are themselves graduates.
Millions of Magic Moments
On any given day at Shriners Hospitals for Children in St. Louis, young patients in strollers, wheelchairs, and leg braces wander and speak in small voices in the foyer. Parents, nurses, and Shriners volunteers with their iconic maroon fez hats watch and help as the children entertain themselves with TV, tablets, and their own imaginations while waiting to be called for their appointments.
One boy walks in with his mother, but unlike the other patients, he doesn't have leg braces or a cast. Instead, his right shoe is thicker than the other, and his right ankle has small, dark, bruised dots. Behind the welcome desk, one of the two men in fezzes holds out his hand for a high-five: "Hey, Conner! How you doing?"
Conner, it turns out, is about to go to summer camp, where he'll enjoy horseback riding and scuba diving. But not too long ago, Conner was in a wheelchair, explains volunteer Don Gabel, a Shriners member since 1974. Thanks to the doctors at the St. Louis Shriners hospital, Conner can walk. "It feels so good to see a kid in a wheelchair progress along and walk out of the hospital," Gabel says.
This happens all the time, says ­Colleen Hogland, a surgical nurse who has been working at the St. Louis Shriners hospital for 35 years. But the moment a child can walk for the first time never loses its magic. "One girl with forearm crutches was so excited she could walk without them that she threw them on the ground, ready to take off," she says, laughing. "We were worried she might overstrain her legs."
Another time, a boy upgraded from a traditional wheelchair to an electric wheelchair. "It seems so small, but he gained the ability to be independent," she says. "He wasn't strong enough to push the traditional wheelchair by himself, and as soon as he got his new chair that he could move with the flick of his finger, he was racing down the halls with the nurses trying to catch up."
The Shriners Hospitals for ­Children network will treat any child, up to 18 years old, regardless of his or her family's ability to pay. The hospitals do take insurance, but if a family can't make the deductible, the Shriners will cover it.
The first Shriners hospital opened in 1922 in Shreveport, Louisiana. The St. Louis location opened in 1924. In the early days, Shriners members paid a $2 assessment fee to fund the hospitals, which specialized in treating polio. Today, there are 22 hospitals in the U.S., Mexico, and Canada that focus on burn care, cleft lips and palates, spinal-cord injuries, and orthopedics. All the hospitals are funded through private donations and a nearly $9 billion endowment.
Shriners chapters hold fundraisers year-round for the hospital, and the members also give their time, logging thousands of hours a month. "These guys will get up at 2 a.m. to pick up a patient and drop her off at the hospital, and then sit and wait hours for the surgery or treatment to get done before driving her back home—all free of charge—and they'll even buy the child dinner," says Max Montgomery, public-relations manager at the St. Louis location. "We wouldn't be able to provide care without them."
The St. Louis hospital alone treats nearly 13,000 children every year, mostly from the Midwest but also from as far away as Belize and Colombia. "We can never have too many patients," he adds. However, after just two years at its current location, the St. Louis ­Shriners hospital is already outgrowing its 90,000-square-foot space, sandwiched among three other medical centers.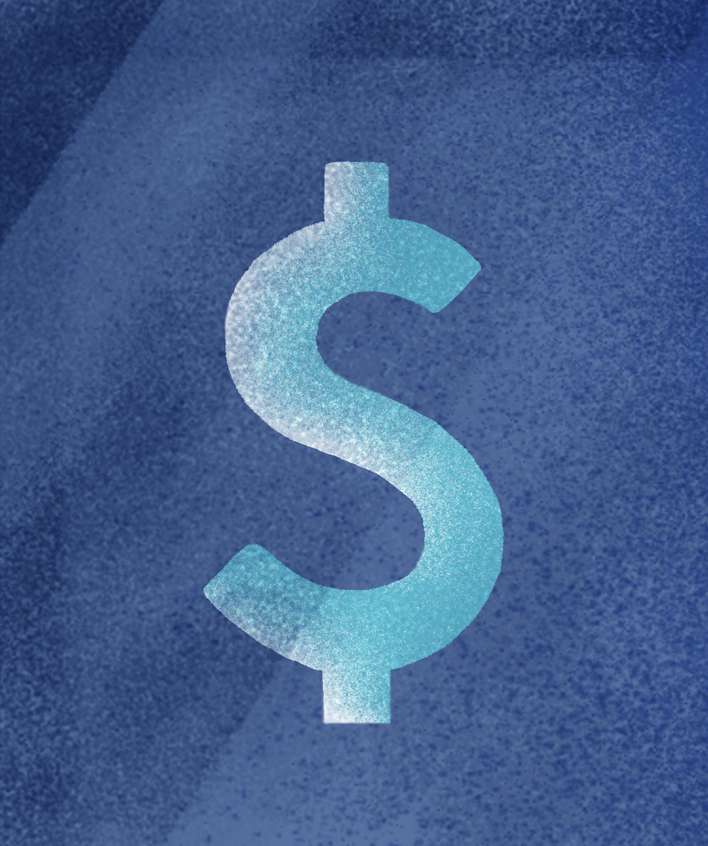 The St. Louis Shriners hospital, which specializes in orthopedic care, also boasts of having a premier regenerative research laboratory in partnership with Washington University School of Medicine. The research team is currently working on stem cells modified to regenerate joints damaged by arthritis. Last year, the team created a living-tissue joint replacement for the hip. Before, children who needed a new hip would undergo surgery to receive a metal joint that had to be replaced every few years because of muscle and bone growth. With the ­living-tissue technology, the child has a new hip that will grow with him.
"Because Shriners is not under insurance restraints, doctors can be innovative," Montgomery says. In fact, the equipment at the regenerative research laboratory is so advanced that a Duke University physician moved his entire research team of 20 to St. Louis to participate in its work. In almost a century of health-care philanthropy, Shriners Hospitals for Children has saved and improved the lives of millions of children around the world.
Look in the Mirror and Volunteer
Dr. Jack McConnell was enjoying his retirement. After an eventful career as a pediatrician and pharmaceutical researcher who helped develop Tylenol and MRI technology, he and his wife decamped to the beach at Hilton Head, South Carolina, for some rest and relaxation. But he couldn't help but notice that the seasonal tourist economy left one in three local residents periodically unemployed and uninsured. "It was not until I stopped saying, 'Someone should look into this problem,' and realized I was speaking to myself that it really turned around," he explained.
So he founded Volunteers in ­Medicine, a network of pro-bono clinics that offer free, high-quality care, staffed by other retired doctors, nurses, and dentists with skills and time to spare. They also draw active professionals who carve out a few days each month to volunteer. "It's the kind of experience that motivates people to go into medicine in the first place," Arthur Peisner, chairman of a clinic in Massachusetts, told his local paper. Individuals who were called to medicine by a strong desire to serve people, only to find the bureaucratic realities of practice dispiriting, often discover that the mission of VIM renews their sense of purpose.
The satisfaction of working in this charitable medical facility "is the kind of experience that motivates people to go into medicine in the first place,"explains one doctor.
The VIM Alliance has grown to nearly 100 clinics from coast to coast (and outside the official tally many more clinics that have been inspired by VIM without joining the network). These offer patients a full range of services, including dental work, mental-health care, nutrition counseling, and referral to a nearby hospital when necessary. Patients are treated free of charge, with perhaps a nominal fee to fill their prescriptions. Each clinic is independently managed and supported by grants and donations from the local community.
While the free labor of thousands of medical professionals drives these facilities, donors cover building rents, lab charges, support staff, and medication costs. The end product is half a million annual patient visits, all produced at a modest philanthropic outlay of a few hundred dollars per patient, including all lab work and medicines. The average cost per patient visit is $80. Various federal and state laws protect the volunteers from malpractice claims.
Because the clinics don't take government funding, each has the flexibility to tailor its operations to the needs of the community, and they don't stand or fall according to political priorities. Says executive director Amy Hamlin, "­Safety-net clinics are going to be needed for a very, very long time."