Graham Smith is still in his twenties. He majored in business at Wheaton, an evangelical Christian liberal arts college in Illinois, where he was influenced by a professor who repeatedly warned of embracing "golden handcuffs" that can trap workers in well-paying yet unfulfilling jobs. When British theologian N. T. Wright came to campus, Smith walked away from the talk with a haunting question: How can you do things in the world that cause others to "write a cheerful question mark" over your life?
After graduating in 2012, Smith got a lucrative job at Credit Suisse in New York City. But he made some unusual living decisions. He moved into a two-bedroom apartment shared with four other Christian men and slept in a bunk bed, reducing his Manhattan housing costs to $400 per month. He took advantage of the free meals provided at his office to trim his grocery bills. His other regular expense was a $100 monthly subway card.
His thrift and generous salary produced a significant monthly surplus. So, he says, "I started giving it away." By the end of his first year he realized he had stumbled into "reverse tithing"—giving 90 percent of his annual income to charity, and living on the other 10 percent.
"Once you do it, you get hooked on how you can use your resources to care for and love those around you," Smith says. While some of his gifts went to established organizations, others were incredibly personal. He decided to pay for his dad, who has Parkinson's Disease, to complete some of the items on his bucket list before he dies.
Eventually, Smith met another New Yorker interested in generosity: April Tam, who worked in finance and was sharing her apartment with Haitian refugees. The two hit it off and married in 2015. They started to scheme about how they could generate more money for the causes they care about.
In 2017, they took their combined assets, basically "everything we had," says Graham, and opened a two-story restaurant in Times Square called P.S. Kitchen. They kept their day jobs and hired a general manager to run the restaurant while they worked on business strategy in their off hours. The restaurant hires workers from four partner organizations: Defy Ventures, which helps ex-offenders re-enter the workforce, Restore NYC, an anti-prostitution group that helps women rehabilitate and become economically independent, Yunus Social Business, and Bowery Mission.
All profits from the restaurant are sent to ShareHope in Haiti, run by a New York friend who moved to Haiti post-earthquake and set up a 1,000-person garment factory where workers are well-paid, given access to a high-school completion program, and offered some health-care services. Smith describes it as a place where workers can "develop skills to move up the value chain." He's been to Haiti at least eight times, and April has been twice as often.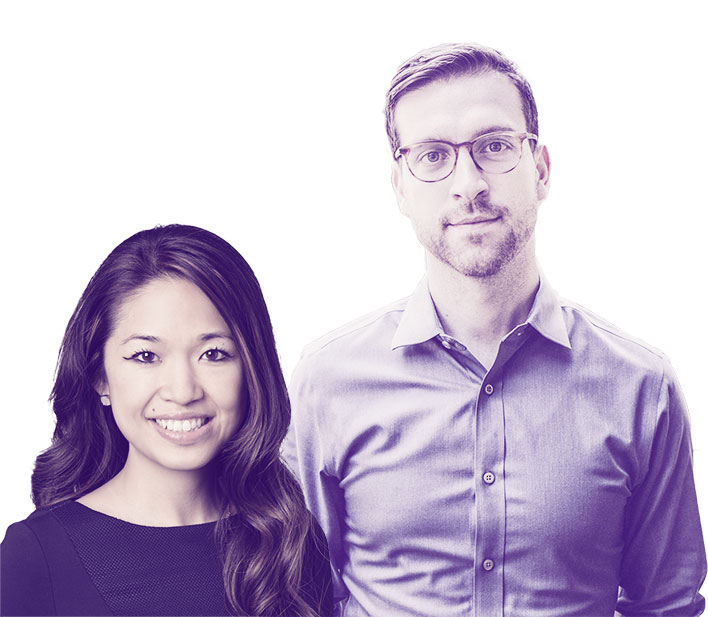 Starting a nonprofit restaurant is risky—lots of restaurants fail. "It's probably the scariest leap of faith we've taken," says April. But she jokes that "when I go to heaven, God's not going to say, 'I can't believe you tried to start a nonprofit restaurant for me, what were you thinking?' He would honor the desire even if it wasn't executed perfectly."
Of the $410 billion given to charity in 2017, Indiana University's Giving USA report documents, roughly a third was channeled to a religious institution. The researchers admit, though, that their definition of religious giving is narrow. If they were to count all giving that was faith-motivated, the percentage would be much larger—perhaps as much as three quarters.
Who are these religious givers? How many are there? Why do they support the causes they do? And how much money, itemized on tax returns or not, is changing hands? The few available statistics are patchy, and especially vague when it comes to questions about the differences between various traditions in America. How does Catholic giving differ from Protestant giving? Evangelical giving vary from other strands of Protestantism?
What follows is a stab at describing the philanthropy of one of America's largest faith traditions: evangelical Protestants. 
Private conviction, personal choices
Ask Bree and Tom Hsieh how to be a generous person, and Bree is nondirective. "You really have to ask Jesus what he's given you, and what he's asking you to give away, and what he's asking you to hold onto. There is no formula for the kind of life to live. There's only listening to Jesus, and a conviction."
For the Hsiehs, their decision was to live in Pomona, California, with a budget set at the median household income of their surrounding community ($50,360 in 2016). This even though Tom, an early employee of Earthlink, made millions when that company's stock went public. The family devotes their surplus income to helping neighbors, hosting weekly Bible studies with local kids, and allowing teens who are facing trouble—or even whole families—to live with them until they can get things back on track.
Evangelicals are known to resist institutional prescriptions or central commands. They value individual discernment—the "listening to Jesus" part mentioned by Bree. Writer Frances Fitzgerald explains that "Evangelicals have had some influential leaders, but in essence their world is decentralized and difficult to lead, much less to control."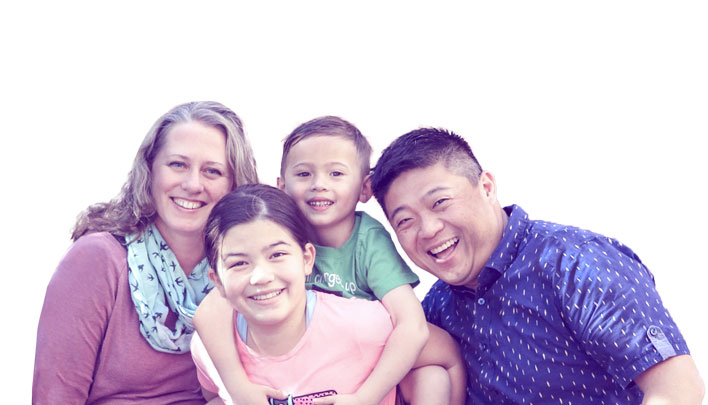 That tendency applies to evangelical giving, too. Like American giving writ large, it is a mosaic, with millions of givers each responding to the needs they see around them. Sometimes these gifts clump into patterns and trends; very often they are highly personal. But one can discern some broad tendencies that give shape to evangelical giving. I have identified four categories I call Bible Access, Conversion, Social Action, and Sacrifice. 
Bible Access
Evangelicals are wild for the Bible, and donate a lot of money to print, translate, distribute, and otherwise get people to read it.
A recent example is the $500 million Museum of the Bible created in Washington, D.C., by the Green family of Hobby Lobby, and other donors. Steve Green, who led the effort, told Philanthropy that "Our family has had a love of the Bible passed down for several generations…. My parents taught us to have a love for God's word. As a company we have supported Bible distribution around the world." Starting a Bible museum was a "natural fit."
Steve's brother Mart is also a Bible-phile, and has devoted his business skills to creating a religious bookstore chain called Mardel. Mardel has paid for the printing of first-edition Bibles in new languages. In 2007, pastor Bobby Gruenewald obtained Mart's help negotiating rights for Gruenewald's dream of a website where a person could read the Bible online in a variety of translations for free. This website developed into one of the first free products available to iPhone users, called "YouVersion," when Apple launched its App Store. Today, the app is installed on more than 345 million devices, and 144 people open it every second. Users can access nearly 2,000 Bible versions in more than 1,100 languages. The strongest growth recently has been in places like Angola, Mozambique, Slovakia, Belarus, and India. Givers from inside and outside Gruenewald's church have invested $45 million to create and refine the product. Based on usage rates it is now worth hundreds of millions of dollars, but Gruenewald is adamant that the app will always be ad-free and run as a nonprofit ministry.
When it comes to Bible translation, there is unusual collaboration occurring between the heads of many translation organizations, in part sparked by requests from donors like Mart Green for efficiency. One cooperative effort began in 2014. The Seed Company put on a celebration to commemorate bringing Scripture into its thousandth language. The gathering, called illumiNations, went well, sparking fresh donor contributions averaging more than $200,000 each. Then the Seed Company's interim CEO, Todd Peterson, called Green and proposed a similar annual event that would benefit all translators and distributors, not just his charity. Green and other donors liked the idea, and at the 2017 gathering 83 major donors pledged $36 million to ten different Bible-sharing groups.
Thanks to the accelerated progress sparked by this joining of forces, Bible translation is now entering its last chapter. Within a few decades all of the world's thousands of languages will have a version of the Good Book. The current goal of the charities and their donors is for 100 percent of the global population to have access to at least one of the four gospels in their native tongue by 2033, and 95 percent to have a full New Testament. 
Conversion
The word "evangelical," from a Greek root, refers to someone who shares good news. Spreading Jesus's message and inspiring people to put it at the center of their life—Christian conversion—is an imperative for evangelicals. And a lot of this activity happens outside traditional church structures. The "parachurch" groups that do this aren't usually interested in directing converts to any particular denomination. They simply aim to connect individuals directly with the good news brought by Jesus.
Parachurch charities are much more broadly supported than most outsiders appreciate. For example: Cru (previously known as Campus Crusade for Christ) raised $749 million in 2017, with an average donation of just $126.
The evangelical charity Young Life gathers kids in the homes of respected students and mixes social activities, singing and skits, outings and service projects, with short faith lessons communicated by adult volunteers. Reaching kids on their own turf, Young Life builds strong trusting relationships. In 2017 Young Life raised $387 million in revenue from 216,000 donors. The group offers programming in every U.S. state and nearly 100 countries. The charity documented 321,000 kids engaging in its weekly activities in 2017, and more attending its 27 outdoor camps.
Susan Peterson (wife of the Seed Company's Todd Peterson) was a freshman in high school when Young Life leaders showed up at her school. "Nobody was paid, they just loved high-school kids, cared about them, wanted to be involved in their life." She was invited to come to club meetings, and eventually to Windy Gap, a Young Life camp in North Carolina. "I heard the gospel clearly for the first time in my life" at that camp, she says. When she went to college at the University of Georgia, she became a Young Life volunteer herself, and later joined the group as a paid staff member.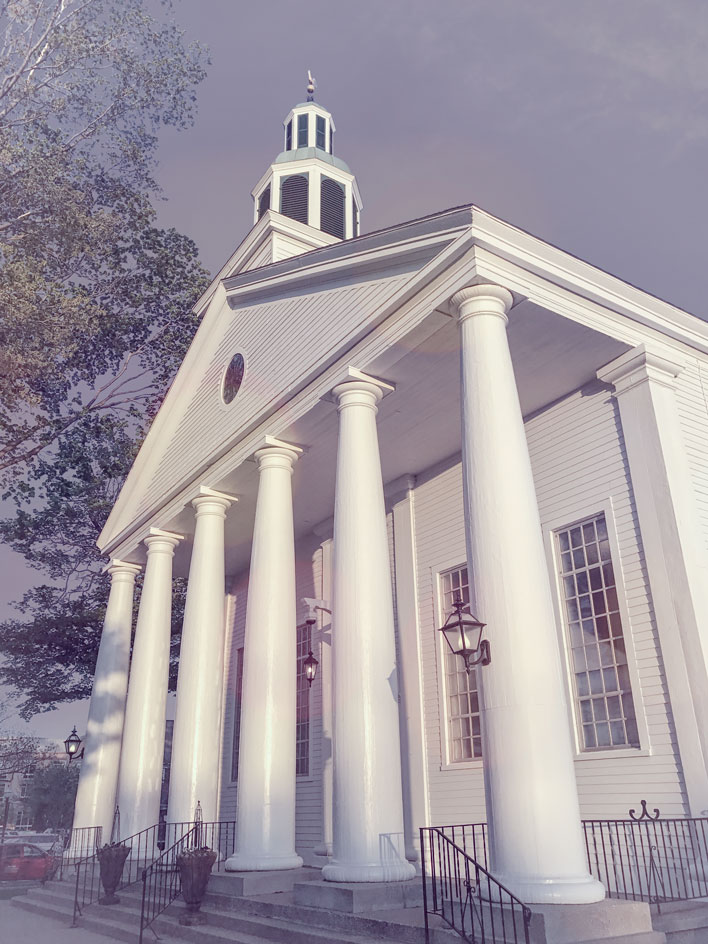 Now she and her husband Todd (who was previously an NFL place kicker) are donors and advisers. "Young Life is serving over a million kids" worldwide, she tells me. "It is, for instance, the single largest ministry to junior-high and senior-high kids on the continent of Africa. It's one of the most exciting ministries I've seen in a long time."
To put these evangelizing offerings into perspective, compare them to the culture reforms supported by the so-called Koch network, which receives obsessive attention from journalists. Koch spending on the 2016 election totaled $889 million. That same year, Cru and Young Life alone—just two among many organizations funded by evangelical donors—raised and spent a billion dollars.
And evangelical gift-giving extends far beyond the parachurch organizations. The creation of altogether new churches—what evangelicals call "church planting"—has been popular in recent decades. Some of this takes place within denominational structures. The Southern Baptist Convention, for example, organized 732 new churches in North America in 2016. The largest Protestant denomination in the U.S., the SBC devoted $44 million, or 23 percent of its missions budget, to the board that oversees church planting.
Other efforts work across denominational lines. The nonprofit Redeemer City to City, based in New York City, trains leaders from a variety of church backgrounds. Since 2001, almost 500 new congregations have been established by its graduates. A current effort has a goal of creating 250 churches, and has so far received $70 million in donor pledges. Orchard Group is another church-planting group that solicits competitive applications, then offers funding, guidance, and management oversight to around ten applicants per year. This umbrella charity stays with each of its newly founded churches for about five years, providing expertise as well as startup costs ranging between $400,000 and $1 million. Its funds are donated by members of about 200 flourishing congregations, many of them sprouted with Orchard Group help.
Social Action
Jacquelline Fuller runs Google's charitable arm. When asked about her personal faith, she remarks that "I remember reading the Bible when I first became a Christian, from Genesis all the way through, and I came away thinking, 'one, there is a lot I don't understand in this book, and two, God loves the poor and we have a responsibility to ensure that we're never the oppressor, and that we're taking care of strangers and widows and orphans and the fatherless.' " This is a common statement of evangelical action—faith is not just something for church or Sundays; it should lead to service which reduces suffering in the world.
Evangelicals powered many nineteenth-century reform actions in America: abolition, the Sunday-school movement, temperance, and many others. (For colorful history on these movements, see Karl Zinsmeister's What Comes Next?) In 1944, the young National Association of Evangelicals created a War Relief Commission which today continues, under the name World Relief, to offer economic assistance, disaster cleanup, refugee resettlement, and other active aid. About that same time, an evangelical missionary to China established World Vision, a charity which now collects more than $700 million in private gifts every year for lifting up the overseas poor. Yet another group is Samaritan's Purse, an $800 million per year charity currently run by Billy Graham's son Franklin. The list goes on and on.
The Maclellan Foundation, located in Chattanooga, Tennessee, is a leader in evangelical philanthropy. Fully 60 percent of its giving today goes overseas. "We're big believers in supporting the needs of the local church as identified by the locals," says executive director David Denmark. Building on decades of relationships, the foundation helps developing-world churches with everything from physical necessities to leadership training. With this kind of support, developing-world churches are becoming creative hubs for legal aid, microfinance, and other forms of succor.
While the desperate needs often encountered overseas are drawing in an increasing number of evangelical donors, these givers also remain at the heart of many domestic efforts at social healing. For instance, the recent movement to improve U.S. foster care and increase adoption rates. Project 1.27 started in 2004 when pastor Robert Gelinas of Colorado Community Church discovered there were 875 children legally available for adoption in Colorado waiting for homes. Gelinas started talking with other pastors and state officials about how the 3,000 active churches in Colorado could help empty that sad waiting list. They developed training for prospective parents, church-wide support and respite programs, financial assistance, and lots of coaching assistance. Similar efforts now exist in many states, powered by evangelical churches and donors.
Another area of activity is with the homeless. The oldest nonprofit in Washington, D.C., for instance, is Central Union Mission, a gospel-centered organization supported by $16 million in contributions that provided 59,000 nights of emergency shelter, food, and spiritual counseling to homeless men last year, while also operating a Ready2Work program and other assistance that helps participants become healthy and independent. There are more than 3,000 gospel missions like this one all across the country, protecting men, women, and children from immediate crises while offering pathways to an improved life. A recent study by Baylor University concluded that as much as 60 percent of all emergency-shelter beds in the U.S. are provided by faith-based organizations.
Sacrifice
A fourth theme of evangelical giving is sacrifice. This is not a specific giving area, but an overall approach to charity. For evangelicals, the noblest gift often entails surrendering something you want. It could mean living on a lot less than you earn, or taking up a cause that is unpopular, or bringing vulnerable and difficult individuals into your home. The assumption is that this hard giving improves the giver as well as the recipient.
Minnesota Vikings quarterback Kirk Cousins puts it this way: If it "doesn't hurt to give, if you're not stressed out, maybe you're not giving enough." For Kathy and Eugene Tsay in San Francisco, this means placing half of Eugene's equity in his employer Square into a charitable account as it vests. Kathy says that they do this as soon as the shares come in, because "we don't want to think that it's ours."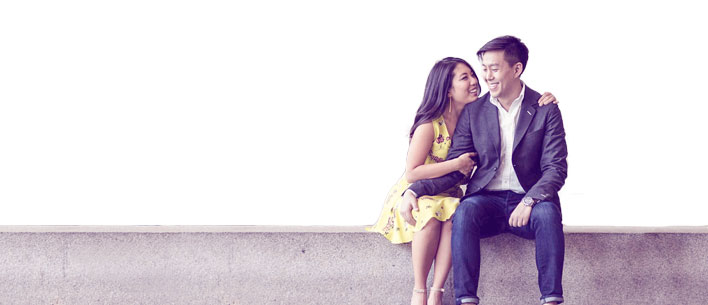 In this as in many things, evangelist Billy Graham was a pace-setter. He asked his board to set his salary at a modest level to avoid any semblance of self-aggrandizement. Graham gave away most of the income from his book sales and other outside earnings—hundreds of thousands of dollars annually.
A novel trend among evangelicals involves giving away companies while they are still operating, with the founder still alive. Exactly when this started is hard to pin down, but it was certainly fueled by Stanley Tam, executive of U.S. Plastics, whose 1969 book God Owns My Business popularized the idea among entrepreneurs that they are stewards of something that extends beyond themselves.
The Barnhart family of Tennessee built up a crane-and-rigging company worth $250 million. Then, with help from the National Christian Foundation, they donated the entire business to charity. The Barnharts continue to receive a predetermined salary with an adjustment for cost of living each year, but they don't have access to the profits of the company. Half of all earnings get plowed back into the enterprise, and the other half are immediately given away to causes researched by members of the family and employees of the company.
The Green family has come up with its own setup for managing the wealth of Hobby Lobby (valued in 2018 at $4.6 billion). Company control was transferred in 2011 to the Green Stewardship Trust. In addition to providing guidelines on managing the company, and steering large portions of its cash flow into annual giving, the trust stipulates that anytime 10 percent or more of the company is sold, 90 percent of the proceeds must go to Christian ministries.
All of the Green children signed over their stakes in the family-owned company to make this happen. David Green (Steve and Mart's father) explains that "This legal document prevents Barbara and me as founders from getting our hands on the net worth of the company. The same holds true for our kids and grandkids. None of us can touch it. We can only earn a salary for our work…. When we go to God's Word, we see that the accumulations of this life are not ours." Green has petitioned Forbes to take his name off its billionaires list, claiming that he isn't really worth billions. So far he has been unsuccessful. 
Boosting giving
Hugh Maclellan's great-grandfather, Thomas Maclellan, was a Scottish Presbyterian immigrant who ended up running a life-insurance company in Chattanooga. His desire to infuse the business with Christian values led him to offer life and disability coverage to workers in lumber camps and coal miners who were deemed "uninsurable" by other firms. His company was very successful, and by 1916 offered policies in 15 states. In 1945, his daughter Dora set up a family foundation and wrote a letter to future trustees describing its aims. Hugh summarizes the letter's message as "Don't ever forget that people need the bread of life," that "physical needs are so evident, but many people forget the spiritual needs that go along with them." Today the foundation gives away about $27 million a year to feed physical and spiritual hungers.
When it was his turn to lead the family foundation, Hugh developed a reputation as an unusually devoted and savvy donor. Many other Christian businessmen and philanthropists started to visit him. They came, in part, because of Hugh's personal story.
Back in 1979 Hugh had prayed, "God, I feel like I'm not being challenged in my giving." Only a few months later he "was hit hard" by urgent needs in his community. He intervened to help save a college and start a Christian school. "If you are going to challenge God like that, he's going to answer you!"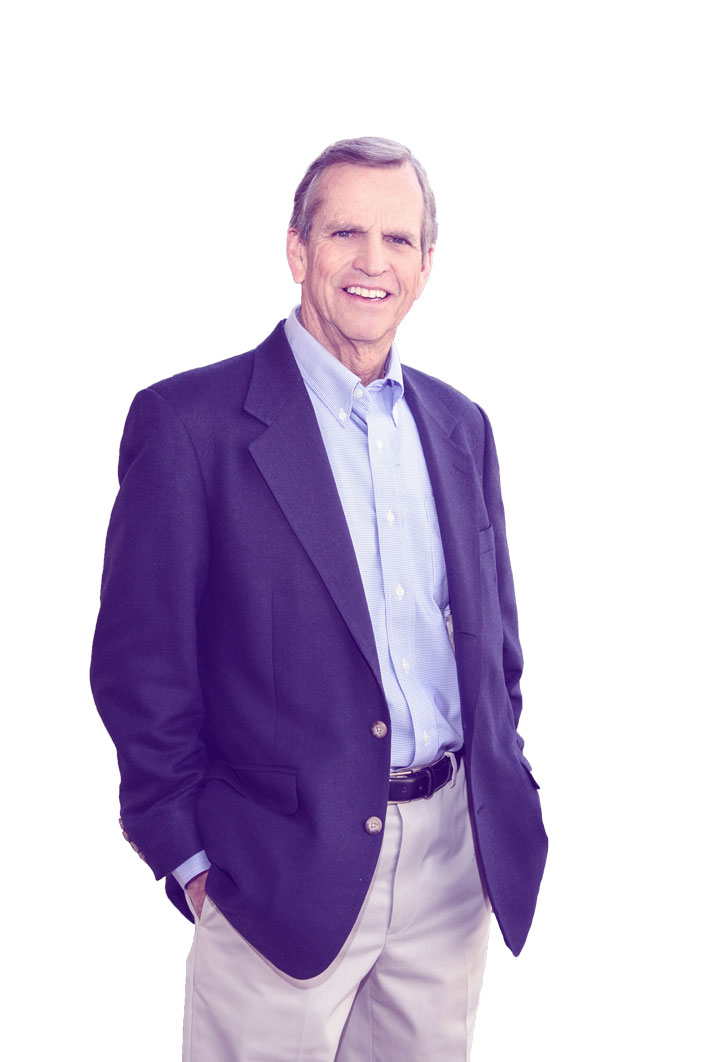 During that formative period, Maclellan and his wife decided to give away 70 percent of their personal income and live on 30 percent. This decision "broke the power of money in our lives," he says. They "moved away from having a lot of expensive gadgets," and began to live on a budget.
Todd Harper, then working as a fundraiser with Cru, was one of the people impressed by this. He started encouraging other Christians to meet with Maclellan. "In a period of about 14 months there were 16 families that came in with a cumulative net worth of $9 billion," remembers Hugh's son-in-law Daryl Heald, who started keeping track of the visitors' questions and ideas.
Heald, Harper, and David Wills, a leader at the National Christian Foundation, noticed that hearing the story of one generous giver often seemed to spark munificence in others. They wondered if peer-to-peer charitable encouragement could be offered more systematically. "It was the late '90s and wealth was exploding" says Harper. Each of the three men knew faithful people like Hugh Maclellan who were giving far above the mean, but also others whose giving was "frozen." Could something be learned from radically generous men and women that would help others unlock their giving?
The trio decided that the best way to support generosity would be to help donors answer three important questions:
Why should I be generous?
How do I do that?
Where should I give?
Harper and Heald agreed to take on the first question, of why. They would make the case for living a generous life. Wills focused on the second matter, the how. The issue of "Where should I give?" was left to donors to decide for themselves. 
Why 
"We realized that why? was the question nobody was asking," states Harper. "What was lacking in philanthropic services was an opportunity for people to consider the heart and belief issues—not just tactics and transactional issues," adds Heald. So the two developed the organization now known as Generous Giving. Organized as a 501c3 with lead financial support from the Maclellan Foundation, GG promises to never ask any of its audiences for money, or to tell them where to give. Instead the organization hosts personal, peer-group meetings where guests are confronted with teachings about generosity and introduced to other people living sacrificial lives. Sincere conversation is the core undertaking of the group.
In Spring 2018 I went to one of GG's larger biannual gatherings, a "Celebration of Generosity." There were 450 people there—mostly couples, 40s to 60s in age, arriving from 32 states. For about a third of them this was their first exposure to the program.
There was a heavy emphasis on personal interaction and small-group discussion. The entirety of the stage content for the two-day meeting totaled only 2.5 hours. No speaker talked for more than 20 minutes. Dinner conversations lasted an hour before any group-wide programming began. After each speaker was done, an emcee would pose a "table question" for the seating group to discuss.
At my table, one young woman worried that she may be on too many boards. The older guests gave her advice about focus, time management, and ways to say no. A seatmate offered to pray with her. Another guest admitted that having just sold two international companies he was reeling from the changes, and waiting to hear from the Lord on what to do with the money.
The keynote presenters were Christian communicators like Andy Crouch, Nancy Ortberg, and Bryan Loritts. Their teaching was interspersed with testimonies from ordinary people who have made substantial giving decisions. Over and over, the theme emerged that a spiritual discipline of giving will lead to a joyful life. Participants were asked to reflect quietly, and to listen for God's guidance.
After large meetings like this, GG encourages guests to assemble a small group of friends and participate in a Journey of Generosity (JOG) weekend. These overnight retreats prompt more intimate discussion. The organization also has a forum specifically for women to gather and talk about money and giving.
In 2017 GG hosted 4,000 people for various conversations. Roughly half of those people make more than $250,000 annually or have a net worth over $2 million. The group aims that by 2025, the "vast majority of wealthy Christians will have heard the Biblical message of generosity," and "giving will be the new normal within growing segments of the church."
For the last five years, GG has hired a third-party research firm to survey its participants 30 days after each event. They ask, among other things, if the participant has made a gift during that month which he or she previously wouldn't have. On average, 60 percent say yes, with the amounts cumulating to $79 million for 2017. The whole Generous Giving operation runs on a $4 million annual budget, and has only three primary sources of funding: the Maclellan Foundation, the Murdock Trust, and its board members.
Maclellan is very pleased with its investment. "For every $1 that we spend in the U.S. on generosity, we're able to attract $24" released into charity, says David Denmark. The foundation also supports a group called GenerousChurch that helps houses of worship be more open-handed, a financial planning group for givers called Kingdom Advisors, the Ron Blue Institute's curriculum on money management, and Generosity Path, an effort now led by Heald to adapt the Generous Giving experience in other countries.
At first, the overseas expansion was difficult. Heald visited eight global financial centers starting in 2013, pitching the idea to wealthy individuals. For years he generated little interest. Finally a family in Asia contacted him to learn more, followed by another. Then the floodgates opened. Activity is now stirring in 52 countries and 20 languages.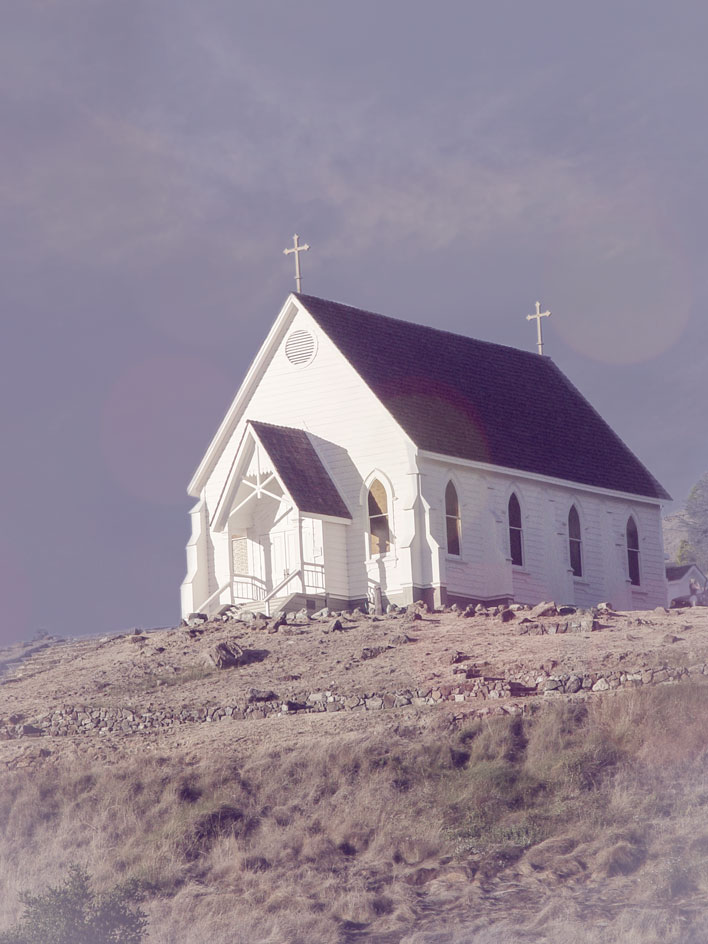 In 2018, 2,000 people in other countries participated in Generosity Path programming. Right now there are more than 500 Indians going through giving retreats. The average increase of charitable donating among these overseas participants was $54,000 per person per year in 2017. For some participants it's the very first time they've ever made a voluntary gift.
When people started to come who were not Christian, yet interested in talking about the principles of giving, the organization created a program call A Generous Step that explores the broad proposition found in many religions that "It's more blessed to give than to receive." Now up to a third of Generosity Path's audience is Hindu, Muslim, or of some other faith, or no faith. Heald has learned that families with a religious motivation of any kind appreciate the chance to talk with another person who is faith-motivated, even if from a different tradition.
Generosity Path runs on a $1.6 million annual budget. Entrepreneurs in each culture pay for the costs of gatherings. Heald and his staff help with programming, curriculum, and the training of local facilitators. There are now groups of givers in places like Venezuela, Zimbabwe, Romania, Benin. "It blows my mind," says Heald. 
How
The task that Wills accepted was more technical. Most Christians were giving cash, or occasionally publicly traded stock, as charitable support. But some were beginning to ask if they could give more complicated items of value—like real estate, regular profits from their business, a portion of the oil and gas bounty found on their land, perhaps an entire company they had founded. There are many entrepreneurs in the ranks of serious Christian givers.
When Wills arrived at the National Christian Foundation in 1998, he began to focus on processing unique donations, and hosting donor-advised funds that give maximum flexibility to givers. He assembled a team of savvy lawyers and finance experts. He streamlined procedures for clients. Generous Giving referred guests to NCF when they wanted to take action; NCF referred clients to Generous Giving for education and inspiration.
The National Christian Foundation exploded in size. In 2018, the organization steered its ten-billionth dollar to charity. It now serves around 20,000 givers, and sends funds to 25,000 separate charities. Those unconventional non-cash gifts that Will wanted to unlock—the real-estate, business shares, and so forth—totaled $680 million last year. NCF now has field offices in 25 U.S. cities. In 2017 the Chronicle of Philanthropy ranked the foundation as the nation's eighth largest fundraiser, above the Silicon Valley Community Foundation, Harvard University, and St. Jude Hospital.
In 2017, leaders from NCF and Generosity Path took the NCF model to the international level as well. They created TrustBridge Global, the first donor-advised fund designed to navigate cross-border giving, located in Switzerland. Are you an entrepreneur in India who wants to fund a church's refugee-aid program in Kenya? That is TrustBridge's niche. In its first year it distributed more than $4 million across 19 different countries.
Wills, Harper, and Heald didn't tackle the question of where exactly all this money should go. That decision was left to the givers themselves. But the surge of religious giving has sparked evangelical organizations to launch many powerful new collaborations aimed at solving problems with charitable funds. The momentum of fresh funds has drawn in new expertise at serving the needy, and their resulting successes have in turn attracted more capital.
For example, a 2010 creation called "Movement Day" unites Christian leaders, city by city, with nonprofits that work on local problems like foster care, homelessness, crime, racial division, struggling schools, unemployment, and spiritual apathy. Another group, the Accord Network, sprang up to encourage Christian relief and development organizations. Paul Osteen created an annual conference, known as M3, to support medical missionaries overseas. The Leadership Network harnesses donor-businessmen to help churches grow by applying good management principles to their operations. A young group called Praxis is connecting Christian social entrepreneurs with Christian business entrepreneurs.
The Gathering is another group connecting Christian givers who donate at least $250,000 a year to charity. "It's such a wonderful place to connect with other likeminded people who are trying to solve some of the toughest issues of our day," says board member Susan Peterson. Evangelical donors now find each other more easily than ever before. 
A radical life
Evangelicals are a tremendous force for giving in America. Their religious teachings calling for sacrifice, hospitality, and love of neighbor have pushed their levels of per capita donating far above the national average. Undergirded by today's burgeoning army of Christian financial advisers, inspirational speakers and authors, on-the-ground supports like Generous Giving, and nuts-and-bolts helpers such as the National Christian Foundation, evangelicals will give away many billions of dollars in future years to organizations working in our backyards and at the far edges of the globe.
And overall they're a very happy bunch. One of Todd Harper's favorite sayings is "I've never met an unhappy giver." Spend any time at all among serious evangelical philanthropists and you'll hear their conviction that the good life is a giving life. Generosity is not just a means to an end, Denmark explains. "It is a spiritual end itself worthy of investment on par with churches and leaders and clean water and everything else."
A couple years ago an evangelical friend furtively told me that her best friend at work was going on sick leave without pay, at great distress to her family. Knowing her friend's wage, my confider cooked up a secret plan to increase her own work level and earnings, and then write her friend a check to cover much of her missing income. She sent the gift with a note explaining that her gift stemmed from Jesus's love.
The recipient called to protest. She'd never received anything like this before. It was too much money. After many assurances, though, the check was cashed.
Why would a middle-class working person do something like that? I think my friend was spurred by the same question Graham Smith heard that day back in college. Will others look at you at the end of your days and ask: "How was it possible to live a life like this?" A life that by its bold, giving spirit makes believing in God a little bit more plausible. For evangelical givers, inspiring that persistent, puzzling question is the goal.