Taiga and Aliya Ultan grew up with their mother Wendy in nomadic fashion—moving 29 times during childhood, and never staying in one place for more than three years. Sometimes the trio even lived out of their car. Wendy, a violinist, traveled from gig to gig while homeschooling her daughters and encouraging them to delve into whatever captured their imagination. She surrounded them with books, art, scores, recordings—"a whole world of enrichment in tiny spaces," says Taiga—but they had hardly any money.
On a road trip when Taiga was seven, they happened upon a performance of Native American flute music. Taiga was swept away. She begged Wendy to buy a recording, but was surprised when her mother pulled out the necessary cash. She listened to the tape over and over for years, until it unraveled.
In this way, Taiga's instrument chose her. She eventually bought a used flute, and the salesman showed her the basic fingering. Unable to afford lessons, she explored playing styles on her own. In the neighborhoods where her family alighted she would sit outside and practice while kids gathered around to listen. Amidst her financial instability and her lack of a settled home, "music gave me an outlet, a voice, and the freedom to imagine myself liberated from our difficult circumstances."
She grew more confident musically. When Taiga was 12, Wendy bartered lessons for her with Adam Kuenzel, principal flute of the Minnesota Orchestra, in return for some housecleaning. The day they met, Taiga asked Kuenzel, "When are the auditions?" She thought he was up for replacement and figured she might take his spot in the symphony.
Now 20, Taiga laughs at the memory. But not long after that she was indeed to become a featured performer. On radio. Broadcast nationwide.
Tune in to public radio at any given moment and you're likely to hear the graceful strains of classical music. But catch it at the right time and you may be startled by a tender voice discussing the piece—a child with the skills of a fine musician. This is From the Top, a showcase of immensely talented pre-teen and teen music students whose performances are broadcast to an audience of more than half a million weekly listeners.
The show name is a triple entendre: It's music parlance for "start at the beginning." Plus the performers themselves are at the very beginning of their careers. And they are selected from the very top level of young players nationwide.
This cream of the crop includes performers from all economic backgrounds. Thanks to the show's tight partnership with the Jack Kent Cooke Foundation, players with very high gifts who come from families with very low incomes are provided with scholarships of around $10,000 specifically to support intensive music study.
You can hear the 17-year-old with a father in prison and constant shootings in his neighborhood who accompanied his church's gospel choir on the piano. His Cooke Young Artist Award allowed him to receive formal training and become a successful composer and music director. Or there is the 11-year-old girl who lost access to her piano when her mother had to flee to a domestic-violence shelter. Her award enabled her to buy a new instrument and keep it in the shelter, where she played for other residents.
In 2014, Taiga and her sister Aliya, a cellist, were both selected for the show, and for Cooke scholarships. As many winners do, Taiga bought herself an instrument with the award. The flute she owned had long since fallen apart, leaving her with only a borrowed one. Aliya, who had taught herself the Icelandic language at age eight, used her grant to travel to Iceland and forge a connection with a prominent conservatory.
The Ultan sisters have now become music teachers there. And they continue the concentrated self-instruction bred in them from an early age and reinforced by the Cooke scholarships. Taiga is currently immersing herself in types of classical music she finds unappealing. "This process of studying what I don't love relates back to the difficult yet formative experiences that shaped me," she says. By working to understand troublesome pieces, she learns to appreciate their deeper beauty.
More than 300 young musicians with gifts for music but sometimes not much else to build on have had their lives altered, like Taiga and Aliya, by the partnership between the Jack Kent Cooke Foundation and From the Top. And powering it all? The wealth of a man who was very much a diamond in the rough himself.
Overture
"My life is better than any F. Scott Fitzgerald novel you ever read," said Jack Kent Cooke with characteristic immodesty. He was born in Ontario in 1912 to a Polish mother and Australian father who was a traveling salesman. The family never had much money, and Jack had to forgo college to help take care of his mother and three younger siblings. He vowed to become a millionaire. And by 31, he was.
Seven years earlier, as a penniless newlywed salesman himself, he talked his way, through sheer persistence and charm, into managing a radio station. ("When you're alone in a room with Jack, he outnumbers you," a colleague later put it.) In short order Cooke shook up the programming, turned around the profits, and found himself at the helm of an expanding network of stations. Years of schlepping to every nook and cranny of Canada gave him a better sense of what ordinary people wanted to hear on the radio than any received wisdom, and he often camped out at his stations to teach and enforce his vision. He soon went into business for himself with his own broadcasting and publishing empire.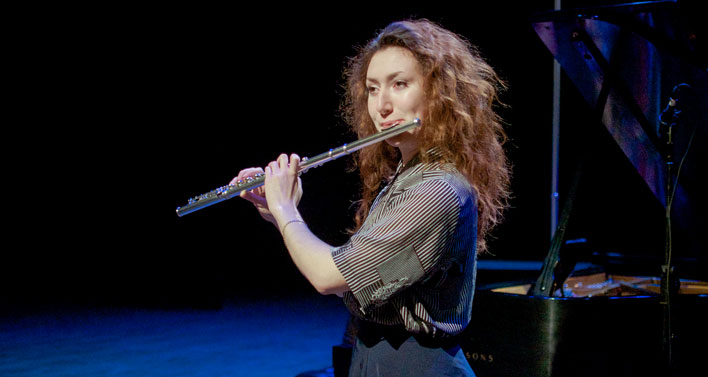 In 1951 he bought and revolutionized his first sports team, Toronto's Triple-A baseball club, which he pulled from the bottom to the top of the International League in just three years. His dream was to bring major-league baseball to Toronto, but he was unable to cut through the red tape and forbidding ownership networks. Meanwhile, Canada was becoming too small a pond for his business aims. Its southern neighbor beckoned.
When Cooke moved to the U.S. in 1960 he was, as a non-citizen, unable to hold a broadcasting license. That didn't stop him. By a special act of Congress "for the relief of Jack Kent Cooke" he bypassed the five-year waiting period and was naturalized immediately—the only new American ever with this distinction.
He struck up a friendship with cable pioneer and eventual philanthropist Bill Daniels and got in on the forefront of the cable-television boom. He also started snatching up sports teams—the Los Angeles Lakers (basketball), Los Angeles Kings (hockey), a soccer franchise, and the Washington Redskins (football). He built one of the first large modern stadiums in America paid for with private rather than local government funds (L.A.'s Forum), organized the first professional soccer championship in the U.S., bred racing horses, and arranged the first closed-circuit boxing telecasts, including Muhammad Ali and Joe Frazier's "Fight of the Century." He also bought the Chrysler Building in New York City.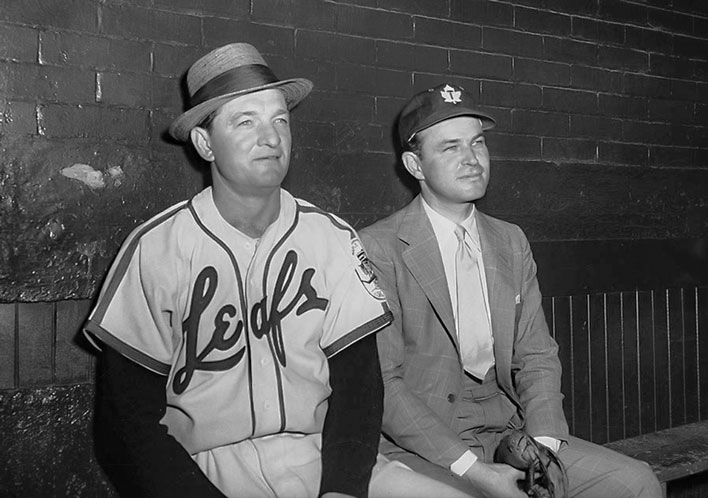 His intense devotion to his business ventures came at a cost: in 1976 his wife of four decades left him, suggesting he had abandoned her emotionally and otherwise long before. Cooke often said the failure of this marriage was the biggest regret of his life. But even this low moment for him became legendary—the $42 million divorce settlement was logged in the Guinness Book of World Records as the largest in history. At that point, his love life became chaotic—he went on to be married four more times to three more women, and became estranged from various family members.
As an employer and public figure, though, Cooke was extravagantly generous and an excellent judge of ability. He sold his cable company for $646 million in 1981 (another entry in the record books, as the largest company-purchase in broadcasting). He then focused his energies on the Redskins, investing heavily in talent and facilities and leading them to win the Super Bowl three times in ten years.
Cooke liked to tell reporters that he didn't plan to die. Actually, though, he formulated a powerful philanthropic plan that allowed his name to live on after his passing. His will directed that his beloved Redskins be sold and the proceeds used to establish a foundation to "advance the education of exceptionally promising students who have financial need." 
With an $800 million endowment from the sale, the Jack Kent Cooke Foundation opened its doors in 2000. Named for an autodidact who didn't go to college, it created pathways out of disadvantage for poor but genuinely high-achieving young Americans. Its mandate is to empower truly gifted youngsters who don't happen to come from money—no soft standards here. Its investments are in serious talent that lacks only the capital to develop itself. (The one thing Cooke made clear his foundation was never to fund was sports.)
Cooke Foundation executive director Giuseppe Basili calls its grants "last-dollar scholarships." Staff first work with the awardees to obtain every other form of aid they qualify for. Then the foundation fills in any remaining gaps, covering things usually well beyond the reach of poor students, including living and travel expenses, tuition for special opportunities, and generally "all the resources they need to be successful."
As important as this financial support is the ample guidance and encouragement that advisers from the foundation provide to Cooke scholars. Cooke himself had always lavished attention on his talented hires, and his foundation extends that tradition. The camaraderie the foundation encourages among its awardees (who are often outliers in the communities and families they emerge from) also creates a strong peer group that challenges and fortifies students.
After granting academic scholarships for a few years, the foundation wanted to explore adding a music program to its portfolio. Cooke himself had played piano, saxophone, and clarinet, and even dabbled in composing. As a teenager he helped his family pay the bills by leading a band that played on cruise ships. As Cooke was discussing plans for the foundation with a friend who would become a board member, he suggested that searching out high achievers among families in need was naturally going to uncover kids with unusual musical talent.
The future board member worried that while he could judge academic skill, he had no idea how to evaluate musicians. That's okay, said Cooke, you'll find someone who can. And sure enough, as the foundation started to lay the groundwork for its music program, it found an ideal collaborator. Someone suggested that the exact type of searching and sorting for young musical talent that the Cooke Foundation needed in order to award its grants was already underway. And it was happening on radio—the industry where Cooke's career had begun! This was music to their ears.
Exposition
Jerry Slavet has lived his life from one adventure to the next. Born to uneducated immigrants, he was on the path to a dependable career when he was bitten by the theater bug, roamed the world on a series of jobs in the arts, then settled down in Boston at a real-estate company. He doubled its profits in a year, became a partner, and—much to his surprise—found himself a successful businessman.
His most surprising career twist, though, the last thing he would ever have anticipated, was that he would one day preside over the most popular classical-music show on the radio. He didn't even like classical music. The concerts had always seemed inaccessible, the whole undertaking like some elite club bent on shaming the ignorant rather than drawing in the uninitiated.
His daughter, however, became an accomplished oboe student at the New England Conservatory. He sat in on her orchestra practices from time to time, where he overheard conductor Benjamin Zander's vivid, relatable instructions explaining the music. Zander would tell the teen players things like, "In this section, the cellos are making love to the violins," and they responded musically. Slavet's ears were opened to the art form in a whole new way.
Before long, he had become an energetic supporter of the New England Conservatory. Then he went looking for ways to bring this inviting version of classical music to a wider audience. Together with co-founder Jennifer Hurley-Wales, he envisioned a radio program featuring talented kids. Old radio hands expressed doubt that children could produce consistently compelling music. No one would tune in to hear a teenager saw a squeaky violin. To win over station managers, Slavet intermixed recordings made by his initial From the Top kids with commercial records from professional musicians, went to a conference of the gatekeepers responsible for choosing what goes on the air at classical-music stations, and played his tape. No one could tell which player was which.
The founders also strengthened their show's appeal by recruiting pianist Christopher O'Riley to be the engaging host, who would accompany and interview the performers. "I was watching my audience literally die off," explains O'Riley. "So what better way to cultivate new audiences than to give the arena to budding young artists?"
O'Riley himself had been successful from an early age, including as a finalist at the 1981 Van Cliburn Competition (for more on the Cliburn, see the following story). Yet he says the work ethic of the students he plays with on From the Top puts his own young habits to shame. "They surprise and thrill me every time." A secret to their skill, he notes, is America's large informal corps of private music instructors. These private teachers quietly produce world-class artists, O'Riley notes. "The health of our culture is in their hands."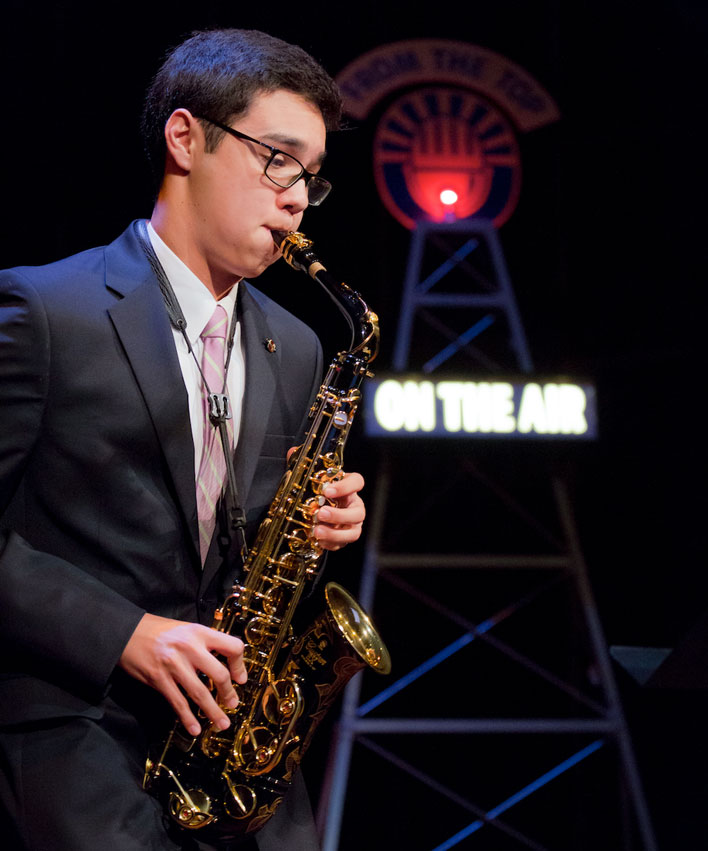 From the Top debuted in 2000 on 100 stations. Within a year it had more than doubled that stable of outlets and become one of the most popular programs on NPR. The infectious enthusiasm shown by the youthful performers is a shot in the arm for listeners, for established musicians, and for classical music as a profession. The show has helped launch numerous careers. Kevin Olusola, for instance—cellist, saxophonist, and co-founder of the hit singing group Pentatonix—credits it with giving him the courage to abandon pre-med studies and focus on music.
Boston investor Seth Klarman and his wife Beth were crucial early funders of From the Top. They remain among the most loyal supporters of the program to this day. Philanthropist and composer Gordon Getty (son of J. Paul Getty) and arts donors Helen and Peter Bing also provided important early backing. Slavet, who never took a penny for his work as a founder, is also a financial donor.
As the program picked up visibility, other givers became involved: Bloomberg Philanthropies, the Howard and Geraldine Polinger Family Foundation, and hundreds more. The biggest supporter of all was also the most serendipitous.
Key change
In 2005, the From the Top office received a cold call from the Jack Kent Cooke Foundation. It was interested in funding music scholarships for low-income performers. If the show would help find them, the foundation would also match production costs dollar for dollar. This donor ex machina was met with gratitude, but also some skepticism. Some people worried From the Top would have trouble finding significant numbers of disadvantaged students at the same high-skill level as the players they were used to featuring. It turned out, however, that more than enough outstanding performers could be located. Within one year, the skeptics were won over.
The Cooke Foundation "changed the heartbeat of our organization," says Slavet. It continually underlined the mission that regardless of who you are, "with discipline, passion, and focus, you can do anything." Its grants to From the Top total $8 million to date, over $2.5 million of that for direct scholarships.
"Everything I am doing now and have done for many years was made possible by the Jack Kent Cooke Foundation," says Alice Burla. Like Jack Kent Cooke, Alice was born in Ontario to parents from elsewhere. Jewish immigrants from the Soviet Union, they were a deeply musical family and soon realized that little Alice had musical talent unlike anything they had seen. At the age of five she won a national piano competition. At six she was the youngest student ever accepted into Juilliard. The Burla family uprooted itself a second time, Alice's mother and brother accompanying her to the U.S. Her mother's lack of citizenship made it hard to get a job, but she scraped together a small income teaching piano lessons. They often went without basic necessities, but Alice studied away.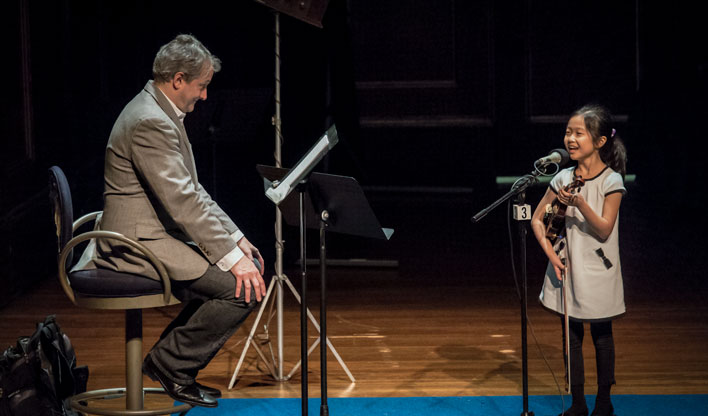 Her first appearance on From the Top came when she was ten. Looking half that age, the tiny girl with pigtails in a green velvet dress skittered through an arrangement of the frenetic "Ride of the Valkyries," her hands flying up and down the keys as if channeling the witchy spirits portrayed in the music. In subsequent years, Alice was brought back to appear on From the Top again and again. In addition to her Jack Kent Cooke Young Artist Award she eventually received several other Cooke scholarships to support her education through high school and college.
Thanks to this multi-year Cooke support, she now studies at the Musik Akademie Basel in Switzerland and travels all over the world to perform. It is her perfect life. "The moment when I learned that piano is something you could do as a job, I remember thinking, 'But how is this possible?' I never thought of it as work because it was so easy to love."
Like Taiga Ultan, Alice Burla says From the Top helped her discover her own musical voice, giving her new poise and skills to connect with audiences on a personal level. Having been lifted up by several forms of charitable support, she is now using her gifts to lift up others. For the past few years she's been playing benefit concerts for Medair, a charity that aids refugees.
Fugue
Another of Jack Kent Cooke's American transplants walks into Carnegie Hall and does a double-take. "That's my face! On every program on every chair!" exclaims cellist Masha Zabara. A Young Artist alumna, she had no idea she would be the poster child at today's taping and performance. She just came by to support the new members of the From the Top family.
Masha arrived in the U.S. from Belarus knowing absolutely no one. But music soon changed that and gave her a sense of belonging. The first time she set foot in an American airport, "I saw the entire world in a single room." The "new people…new ideas…new cultures," the high pace and constant activity, the vast opportunities open to individuals—these had powerful effects on her, seemingly expressing universal human yearnings she had felt in her playing but not yet seen in reality. In this country, though, anything seemed possible.
The air of possibility pervades the place this day. Downstairs, a family of tourists including a nine-year-old violinist poke their heads in the door for no other reason than to "say we set foot in Carnegie Hall." Ten floors above, a group of young artists are getting ready to perform. The ghosts of donors past and present swirl around them: Their concert will take place in the Weill Music Room of the Resnick Education Wing at Andrew Carnegie's hallowed hall.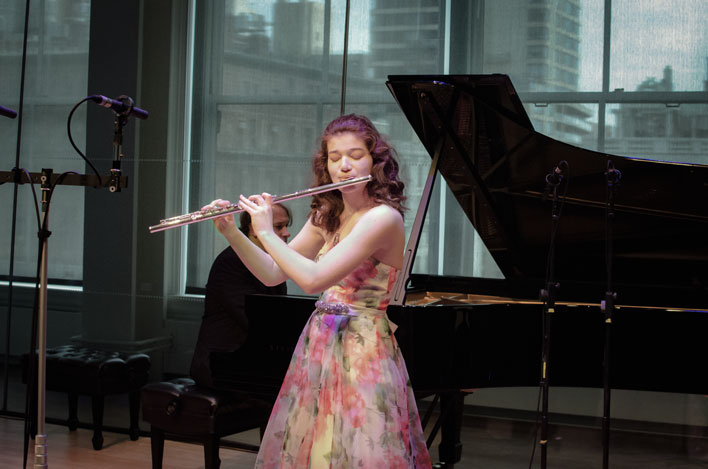 Backstage, 17-year-old flutist Alison Addie is trying to calm her nerves. She takes eight steps backward, pivots, and repeats. Her teacher taught her this secret: Walking in reverse inevitably feels so ridiculous, you're almost guaranteed to laugh at some point, releasing tension. Alison, who struggles with anxiety, can use every little relaxation trick available.
Alone among the players at this show, Alison is the first musician in her family. When the other kids complain about their moms or dads hovering over them with technical critiques during practice, she can't relate. She doesn't go to Juilliard or Interlochen; she goes to public school in Louisville, Kentucky, where she came into contact with From the Top in 2016 thanks to its tradition of traveling the country to tape live shows, uncovering local talent in the process.
Despite her differences, she feels quite at home with the group. These are serious musicians, deeply in love with their art, and driven to continually improve with a force that can only come from within. Alison knows that force well. It carried her through the terrifying experience of a jaw reconstruction not two years ago.
By the time Alison was in middle school, it became clear that a severe underbite would have to be surgically corrected as soon as she was grown. And yet she picked up, of all instruments, the flute. It was originally just a distraction for her when she was sidelined from basketball with an injury. As she spent more time with music, though, it became central to her life.
Looming over her, however, was the reality that she was soon going to have her mouth rebuilt. There was the possibility this would end her love affair with the flute, just as she had never been able to fully return to basketball.
Determined to keep up momentum, Alison designed a flute "boot camp" for herself to work on while her jaw healed. She read four flute textbooks. She studied orchestral scores and the history behind them. She practiced fingering techniques throughout the day.
Finally she was cleared to play again. She did so, however, "with a whole different face." When she first blew into her flute nothing came out. She spent a profoundly discouraging year in recovery. During her darkest moments, she clung to the thought that "The flute is it for me, and that's what I'm going to spend the rest of my life doing." Even as she adjusted physically, she struggled mentally. Her flute was a great solace, sometimes thought of as her truest friend. "I know that because I can play, I will never be alone."
Today, several seasons and much hard work later, she floats onstage at Carnegie Hall in a floral ballgown, a standout among the other black-clad performers. She plays a movement from Robert Muczynski's flute sonata—a piece Christopher O'Riley dubs a "reincarnation of stress." The jagged alternation between aggressive and lyrical passages, explains Alison, is more than just music. It expresses her own story.
She finishes to thunderous applause.