From Philanthropy, Winter 2013, "American History's Great Philanthropists"
Katharine Drexel
Katharine Drexel was born to one of America's wealthiest and most distinguished families. (Her grandfather was the senior partner to a young J. P. Morgan; her distant nieces included Jacqueline Kennedy Onassis.) Katharine led a pampered childhood, and few expected more from her than a world tour, marriage, children, and fashionable pursuits.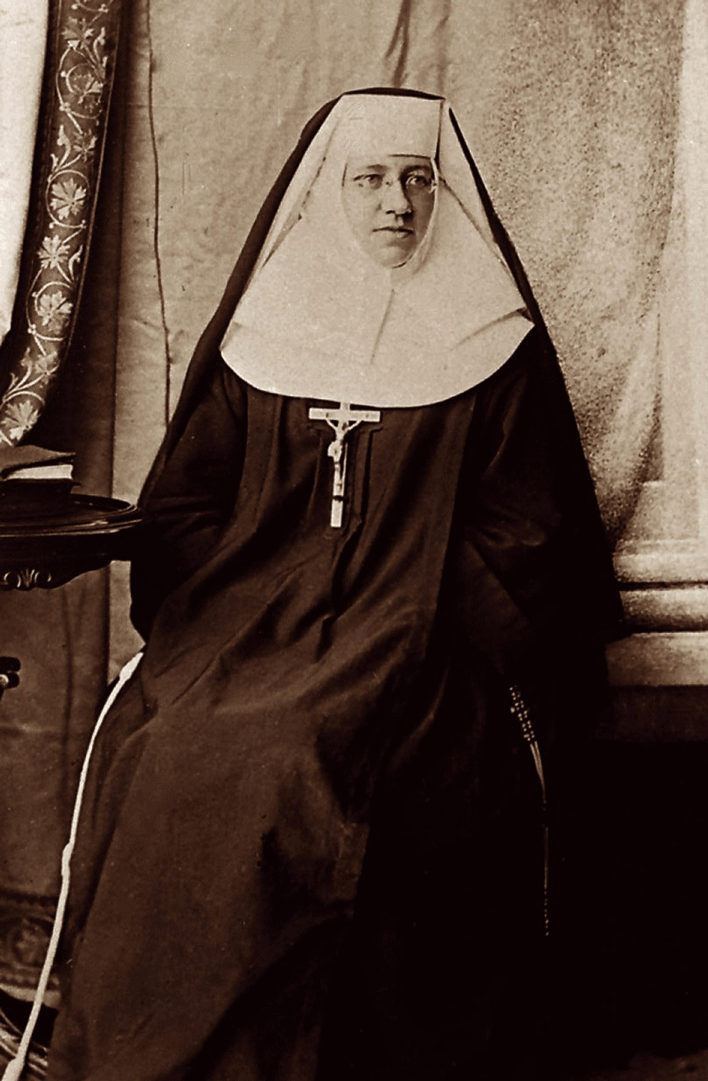 When their parents died, the three Drexel sisters inherited the bulk of their massive estate. To the disbelief of Philadelphia society, Katharine decided to become a Catholic nun. Drexel entered religious life in 1889, and two years later she founded the Sisters of the Blessed Sacrament for Negroes and Indians.
The bulk of the order's efforts went into developing a network of 145 missions, with 12 schools for Native Americans and 50 schools for African Americans throughout the American South and West. These Catholic schools were staffed by laypersons, often attached to a local church or chapel, and offered religious instruction and vocational training. Unlike many religious mission schools, students did not have to be or become Catholic to enroll.
In 1915, with a $750,000 grant from Drexel, the Sisters founded Xavier University in New Orleans. The only historically black Catholic college in the United States, Xavier was designed to train teachers who could staff the order's burgeoning network of schools. Much of the cost of opening these schools, as well as Xavier, was covered by Drexel's personal fortune, and it is estimated (there is no official figure) that she gave nearly $20 million during her lifetime to support the work of her order. Katharine's travels and work continued until 1938, when a stroke left her almost completely immobile and forced her to give up leadership of the Sisters.
In October 2000, Pope John Paul II canonized Drexel, the second native-born American to be named a saint. The ceremony would likely have pained Katharine Drexel, servant of the poor, whose only request when Xavier University was founded was that the school make no mention of her donation, and who, at the college's dedication, sat in the back of the room, quiet and unnoticed.
J. Howard Pew
J. Howard Pew was a lifelong member of the mainline Presbyterian Church, which he supported to his dying day. Inspired by the Reformed doctrine that church councils should not take up secular causes, he fought church resolutions to endorse collective bargaining, promote birth control, and oppose capital punishment. He supported Billy Graham's ministry, the National Association of Evangelicals, and the International Congress on World Evangelization. He gave millions to create Gordon-Conwell Theological Seminary and contributed $150,000 to launch Christianity Today magazine. Perhaps most notably, Pew sought to educate Christian ministers about the perils of left-wing politics, launching the Christian Freedom Foundation, which sent the Christian Economics newsletter twice monthly to 180,000 ministers. As president of the Presbyterian Church's board and chair of its National Lay Committee, he unflinchingly opposed what he called "the same ideological mistake as was made by communism: that of attempting to change society by changing man's environment."
Nettie Fowler McCormick
Nettie McCormick was married to Cyrus McCormick, one of the most successful inventors and entrepreneurs of the 19th century. When the Great Fire of Chicago destroyed their company's manufacturing plant, Nettie rebuilt the business; after Cyrus died, Nettie showed equal resolve in giving away their fortune. Orphanages, schools, colleges, hospitals, and relief agencies were all beneficiaries of her generosity, and she supported religious causes at home and abroad. She was a major funder of the Moody Bible Institute, helped establish hospitals in Persia and Siam, and gave large gifts to Christian colleges overseas, including Alborz College in Tehran and a theological seminary in Korea. Nettie's obituary in the Chicago Daily Tribune credited her with supporting six religious schools. Since then, it has come to light that she was a lead funder of at least 46 schools, and possibly more. God alone, as Nettie would have wanted it, knows.
John M. Templeton
One of John M. Templeton's signature philanthropic initiatives was the Templeton Prize for Progress in Religion, which he created in 1972. Convinced that Alfred Nobel's prizes neglected metaphysical wisdom, and specifically the role of religion in progress, he offered a purse calculated to be larger than that of the Nobel Prizes. He also stipulated that the award was to be ecumenical, with at least one judge from each of the five major religions "so that no child of God would feel excluded."  To maximize attention to the winners, Templeton arranged for Prince Philip, the Duke of Edinburgh, to award the Templeton Prize at Buckingham Palace. The first honor was given to Mother Teresa of Calcutta, who six years later would win the Nobel Peace Prize. Other notable Templeton laureates have included Frère Roger, Cicely Saunders, Billy Graham, Aleksandr Solzhenitsyn, Stanley Jaki, Baba Amte, Charles Colson, Michael Novak, and the Dalai Lama.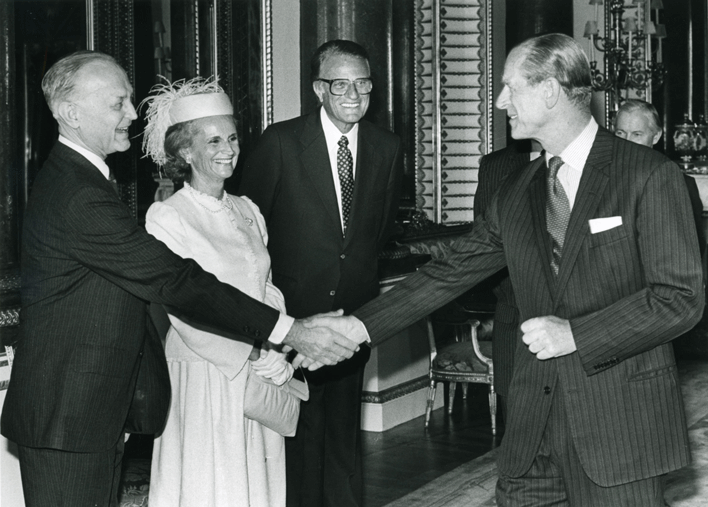 Inspired Giving
Baptist

Oseola McCarty
John D. Rockefeller Sr.
John D. Rockefeller Jr.

Presbyterian

Margaret Olivia Sage
J. Howard Pew
John M. Templeton

Episcopalian

Edward Harkness
J. P. Morgan
Henry Phipps

Quaker

Thomas Eddy
Herbert Hoover
Isaiah Williamson

Jewish

Julius Rosenwald
Nathan Straus
Judah Touro

Roman Catholic

Nicholas Brady
Katharine Drexel
William E. Simon Sr.

Methodist

James B. Duke
Nettie Fowler McCormick
Madam C.J. Walker

Unitarian

Peter Cooper
George Peabody
Thomas Perkins