As the business models of news publishing sink, managers are tossing overboard     costly remnants of the golden age of newspapers and magazines, such as foreign bureaus and investigative reporting. The decline of the latter in particular has alarmed public-minded citizens concerned about the ability of the press to hold government and other large institutions accountable. In response, some philanthropists have taken it upon themselves to fund deeply researched journalism focused on the public interest. Some of these new philanthropic enterprises focus on local news that everyday citizens need but rarely get from national entities. Others add ideological perspective from either the left or the right. In the pages following, Philanthropy examines several projects in nonprofit journalism, and the donors behind them.
Nonprofit, Gold-plated, Reporting
By Biz Carson
Herb Sandler decided he was on to something when his infant investigative nonprofit, ProPublica, exposed a scandal in California in its very first months: Nurses who had abused patients or failed drug tests were allowed to keep working because the board that oversaw their licenses took years to process complaints. The next day the governor fired the board. Then ProPublica opened up its reporters' playbook, giving other journalists step-by-step instructions on how to track the story in their area, and hosting conference calls for people to phone in questions.
"I came from a world that was dog-eat-dog, and we would never give out any information that was competitive," says Sandler, a San Francisco philanthropist and former financier. "But this is exactly the opposite. We want bad practices stopped, and not just in the area we happen to be looking at."
Since its founding in 2008, ProPublica has established itself as an active journalistic investigator. The muckraking publication is popular within the media establishment. It focuses on topics like fracking, campaign finance controls, civil rights, health care, gun control, Guantanamo, the Gulf oil spill, and labor laws—all  topics of special interest to the left, though ProPublica's leaders say they strive for objectivity in reporting.
Herb Sandler grew up poor in New York City and worked his way into the investment world. His wife Marion was one of the early professional women on Wall Street. In 2006, just before the financial meltdown, they sold the mortgage company they had jointly built to Wachovia Corporation for $24 billion. Their personal share came to about a tenth of that. The Sandlers had previously decided to give away most of their money during their lifetimes. "We want to effect changes to improve people's lives," states Herb.
As he and his wife considered philanthropic targets, the economic struggles of the establishment media seemed threatening. "Many states," he says, "no longer actually have anybody following what's going on in the state capital, God help us." As papers closed and cubicles emptied, the Sandlers began to brainstorm with friends in the industry. They concluded they had to start something new, because the traditional business model was broken. And they needed a visionary leader to head the effort.
Soon they found themselves in New York talking to Paul Steiger, managing editor of the Wall Street Journal for 16 years. Steiger sketched a rough picture of his ideal investigative nonprofit: a newsroom of full-time reporters, giving away content for free on a website. "We didn't want to have that atmosphere of a think tank where people with patches on their sleeves, smoking their pipes, would generate something every six months or so and it would be quiet the rest of the time," says Steiger. He was planning to retire from the Journal at the end of 2007, and he worried about the demise of energetic newsgathering just as the Sandlers did.
"I remember going down in the elevator and having one of these eureka moments," Sandler says. "Here we are looking for someone to run this thing. And we were just in the office of the smartest and most respected guy in journalism." Eventually Steiger agreed to become editor-in-chief of a new journalistic nonprofit.
The Sandlers agreed to fund it for three years at up to $10 million a year. Their total support has now exceeded $35 million. "That was an enormous backstop," says Richard Tofel, president of ProPublica. In 2009, "the number of news organizations that were 100 percent confident in their ability to continue in business through 2011 was not a huge number," he notes. That allowed the nonprofit to scoop up some high-caliber journalists.
In addition to their money, the Sandlers donated business smarts. Herb helped with office space and brought other supporters on board. Marion came up with the name ProPublica. Although Marion passed away in 2012, Herb still speaks about the project as "we," while Tofel and Steiger speak of "they."
The founding team established that the Sandlers and other board members should never know what stories the staff was working on. That "gives me essentially the same freedom I had when I was running the Wall Street Journal," Steiger told "PBS NewsHour" in 2008. Media critic Jack Shafer nonetheless questioned the nonprofit's financial dependency on one couple with a history of giving to liberal political causes. "What do the Sandlers want for their millions?" Shafer wrote. Though ProPublica has pushed to broaden its donor base, the Sandlers' foundation remains by far the largest contributor.
The operation's high costs have also raised eyebrows. In its first full year, 2009, ProPublica shelled out more than $6.4 million for salaries and other benefits for 47 staff members, with some reporters earning nearly $200,000 in compensation, journalism site Mediabistro pointed out. Nieman Lab called the 13,000-word investigation into a New Orleans hospital conducted in 2009 by ProPublica and the New York Times Magazine for $400,000 a "remarkable and tragic story that may also represent the most expensive single piece of print journalism in years." The Atlantic's Peter Osnos pointed out the $750,000 price tag of the acclaimed 2013 series on the dangers of acetaminophen.
Early in its existence, ProPublica began partnering with legacy media organizations to develop stories as well as print them. "It's not easy to blend cultures with an outside organization," says Marc Duvoisin, managing editor of the Los Angeles Times. "It's hard enough to do investigative reporting well just within your own newsroom." But "they were an unusual startup," he explains, in that they had "people who had worked in the news business for a long time…and began with a lot more gravity."
Sometimes ProPublica presents a finished piece to a media outlet, or publishes the story online with no partner involved. Some partners like to be involved from the beginning. The Atlantic published its first joint story with ProPublica in 2010. "It makes sense to get involved very far upstream in the editing process, practically in the story conception phase so that we're all clear at the beginning…what the ambitions of the story are," states Atlantic editor James Bennet. "It's very hard to imagine doing it with another, more traditional media organization."
Five years after its founding, ProPublica is not saving journalism. It operates more on the scale of a high-end boutique than a Walmart, suggests Tofel. The staff "is large by the standards of nonprofit journalism, but small by the standards of traditional journalism," says board member Mark Colodny. 
The organization has managed to break a number of stories. In 2010 it became the first online news organization to be awarded a Pulitzer for investigative reporting. The article by Sheri Fink, published in partnership with the New York Times Magazine, chronicled the life-and-death decisions that doctors made about euthanasia at a hospital in New Orleans in the wake of Hurricane Katrina. A year later, the Pulitzer Prize for national reporting went to Jesse Eisinger and Jake Bernstein for their exposé on Wall Street practices that first delayed and then worsened the nation's economic meltdown.
These days, its investigations page lists subjects ranging from policing (65 stories) and "Obamacare and You" (45 stories, mostly critical), to tainted drywall (34 stories) and surveillance (39 stories). ProPublica's Dollars for Docs series about payments to physicians by pharmaceutical companies spawned an online marketplace where journalists or others can pay to download the stories' data.
Sandler would love to see 20 or 30 more ProPublicas. "Our objective is: Have we legitimately found an abuse of power? Have we found something that we could all agree is terrible?"
He and some journalists promote ProPublica as a new model for convincing donors to view nonprofit journalism as a civic and cultural institution, like the ballet or a private hospital, which rely on philanthropic support.
"We need it. Many people recognize it," suggests board member Paul Sagan. "A few can afford to lean in and do more. That's the only way we're going to get this quality of journalism."
Digging Deep Into the Heart of Texas
By Ari N. Schulman
John Thornton, a software venture capitalist who's been a leading player in the Austin, Texas, tech boom of the past two decades, remembers a moment in 2008 when it looked like newspapers "could actually, literally go out of business." Media watchers were searching for an answer to the disastrous economics of newsprint. Thornton himself looked into buying struggling local newspapers, but as much as he cared about the work they were doing, he just couldn't see the business rationale for buying them. So Thornton—also a longtime political contributor and philanthropist to the arts—decided that if journalism were to survive, it might have to have a philanthropic flavor.
In 2009, he co-founded the Texas Tribune, a nonprofit media organization aimed at reporting on government, policy, politics, and state affairs. Thornton provided the $1 million seed money and recruited established state journalists to form the editorial core, including co-founders Ross Ramsey, then editor of the politics newsletter Texas Weekly, and Evan Smith, then editor of Texas Monthly. The organization raised another $2.6 million by its launch date. Since then it has won a slew of awards, attracted 18 million unique visitors to its website, and placed its stories on TV stations, radio, and in major national newspapers.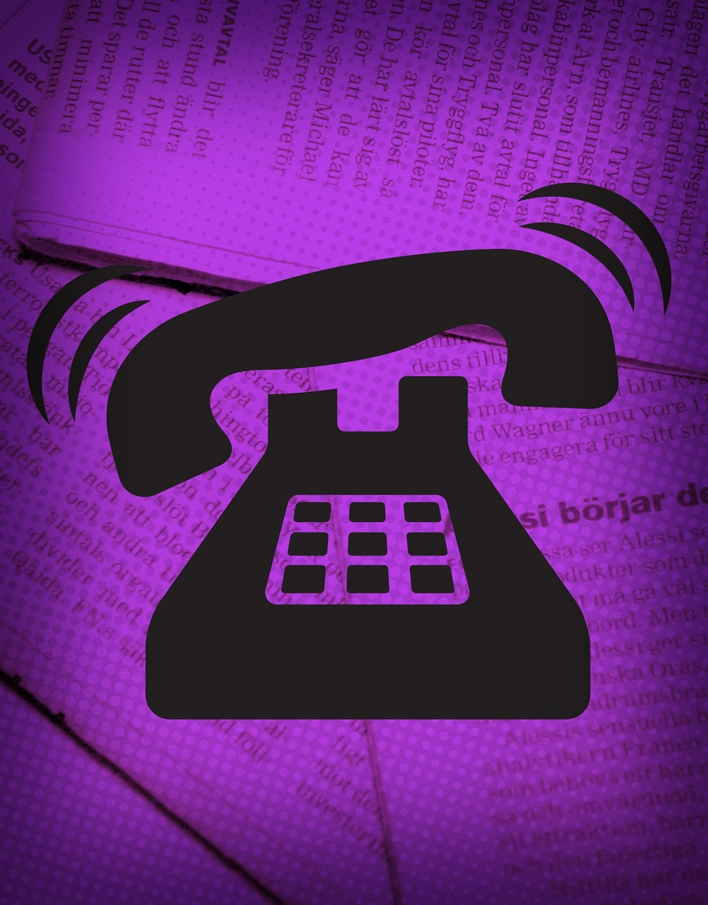 In an article written a few months before the launch of the Tribune, Thornton argued that "'capital J' Journalism—journalism that takes on serious, complex issues and puts them in the context of how citizens interact with their government"—should be supported as a public good, along with things like clean air, public safety, and national defense. The founding premise of the Tribune is that these sorts of goods are essential to a functioning society, but that "public service journalism…is expensive." Thornton suggests "there is a need for informed communities that is greater than what the market will provide."
Many of the most lucrative revenue-generating trends in news media today are also the ones that are most at odds with this capital-J Journalism: celebrity obsession, sensationalism, fluff reporting, and what Thornton calls "gotcha" stories. By contrast, Thornton's nonprofit offers an array of traditional serious content in new-media forms. The Tribune also hosts a variety of events around the state, including moderated debates and panels with elected officials and other public figures. Aimed at encouraging direct participation from the public in local and state affairs, these events are recorded and published on the nonprofit's website.
Many of the Tribune's earliest donors—including Thornton himself—were also contributors to Democratic causes. But Thornton says that the donor base has since balanced out. The nonprofit also tries to eliminate potential conflicts of interest stemming from its relationships with donors and advertisers by diversifying its income sources, so that "if anybody gets so offended that they decide to part ways with us, it'll be disappointing but not fatal," Thornton says.
The Tribune, though flying under the nonprofit flag, is far from uninterested in business matters. After all, it's not that there's no money in hard news—just not as much as the content costs. A large and growing part of the Tribune's income stream still comes from old-fashioned earned revenue: advertising, subscription fees to its specialty publications, and tickets to some of its events, as well as a PBS/NPR-style membership model of individual reader donations. Thornton estimates that philanthropy now contributes only a third of the Tribune's income, and he aims to bring that share down further.
What the Tribune seems to have achieved is a model that combines business and philanthropy. This structure allows it to find ways to make revenue without distorting its core mission—and then put that revenue right back into its mission. It's a not-entirely-not-for-profit model that leverages the money-making aspects of journalism for the sake of doing more and better journalism.
The relative success of his model means that Thornton is now focused on growth rather than survival. Instead of needing support to "keep the lights on," he says, the Tribune is now at a point where it can use philanthropy to "break new ground." He aims to make the Tribune a major voice on business coverage, and talks of expanding a "border bureau" so that it can become the authority on Texas-Mexico issues, which he considers neglected.
Thornton is confident that the Tribune is popular among politicians, news media, and other public policy followers in Texas. And, thanks to its partnership with the New York Times—several Texas-themed stories a week are published under the Times's imprimatur—it also has a voice on the national stage (while the Gray Lady has an easy way to supplement the work of its regional bureau). But Thornton sees the next big step as capturing a broader audience among the general public. Ratings and readership may no longer be a bottom-line concern, but Thornton believes that "the Trib is responsible to produce content that engages people. It can't all be broccoli and castor oil."
"One of the knocks on the Tribune," Thornton acknowledges, is that "there's no Woodward and Bernstein episode yet." But what he's really after is "filling in the gaps" left by an ailing news media, leveraging the explanatory powers of both detailed reporting and digital platforms "to help the citizens of Texas to make more responsible decisions in their civic lives." Five years in, Thornton is cautiously buoyant about the Tribune's progress, and its prospects as a model for similar ventures: "I think my money here has done tremendously more good than any I ever gave to partisan politics."
Watchdogs, Pro and Amateur
By Jonathan V. Last
Food stamps aren't what they used to be. States have phased out the actual paper stamps and switched to magnetic swipe cards, known as electronic benefit transfers, or EBT cards. They work like debit cards, which apparently opens a door to easy fraud and misuse.
In 2011, the New Mexico branch of the Franklin Center's journalism project, Watchdog.org, decided to see just how much EBT cards were being abused. It requested the logs for the state's 196,000 EBT cards and examined every transaction these cards were used for over the course of two months. What it found was amazing. Some of the cards were being run not in New Mexico, but across the country. Many were used to make cash withdrawals at ATMs. They were used in strip clubs, liquor stores, bars, and casinos. Other local media outlets picked up the story, and the state House of Representatives passed a bill aimed at curbing the problem.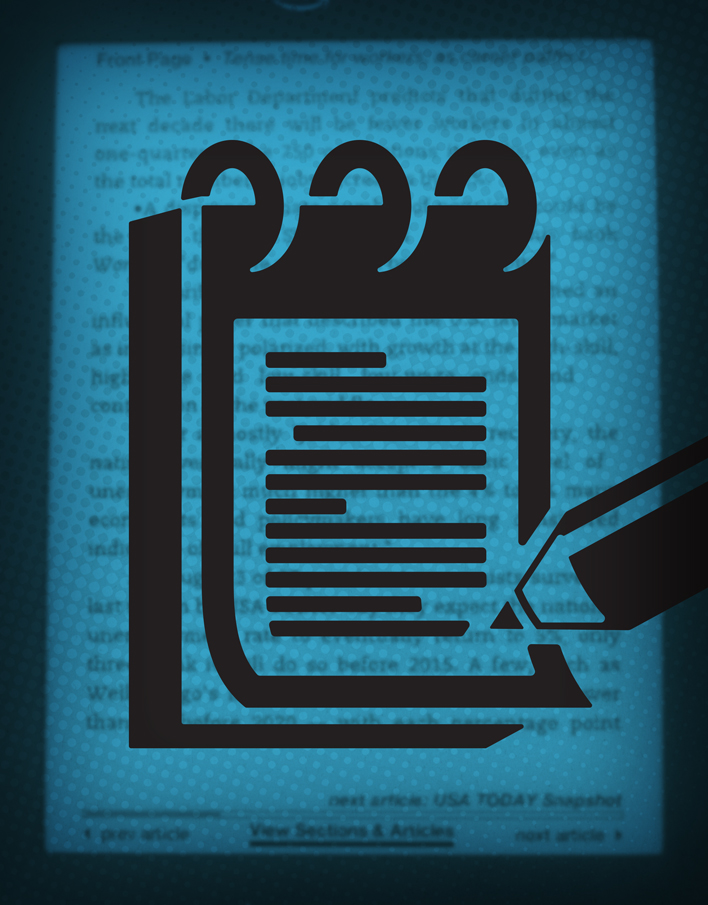 It was the type of discovery that newspapers once specialized in. But at the dawning of the new millennium Craigslist replaced classified ads, and news was distributed for free on the web—drying up funds in traditional newsrooms. Which is why the Franklin Center was created.
The Franklin Center for Government and Public Integrity was established in 2009, the brainchild of Jason Stverak, a placid, keenly observant Midwesterner who previously worked to promote free-market principles in state-level politics at the Sam Adams Alliance. The folks at Sam Adams realized that a well-functioning press was integral to keeping government honest, but that the world of local media was barely functioning anymore. Nationally, local newspapers had laid off a third of their reporters since 2005; total reporting output was down 80 percent since 2000. "The Franklin Center was founded to respond to falling standards in journalism and the decline of investigative journalism and statehouse reporting in particular," Stverak explains. It also provides a right-leaning perspective on local and investigative news.
Franklin found quick support from Donors Trust, a donor-advised fund in Alexandria, Virginia, and its affiliate Donors Capital Fund, which provided $2.3 million in startup funding. During the past five years, Franklin has diversified its support and Stverak says it now has more than 3,500 individual donors, large and small.
When the center first launched, it intended to support existing local reporters. "We had a model of being a helping organization," Stverak says, "to provide training, advice, and resources to help other reporters do their jobs better." But it had a hard time controlling the quality and quantity of work from outside reporters. So it started its own news bureau: Watchdog.org.
Stverak hired journalist Will Swaim to oversee a growing—and far-flung—network of state-house reporters, bent on breaking stories of consequence and finding wasted taxpayer dollars. In 2013, Wisconsin reporter Matt Kittle discovered that a district attorney in Milwaukee was using his office to investigate activists on the other side of the aisle—in effect, conducting state-sponsored opposition research. The revelations sparked a media firestorm and a bipartisan recall movement against the offending D.A. "We do high-cost, high-value reporting and then allow others to pick it up for nothing," Swaim says. "That's part of what we call our 'steal our stuff' offer: Take what you like, just cite us as the source."
In five years, Watchdog.org has grown to 40 full-time reporters in bureaus from Florida to Vermont to Hawaii. They all work virtually, which allows the Franklin Center to keep costs down. "I don't believe in brick and mortar," says Stverak, "I believe in laptops and wireless cards."
In 2012, Franklin launched another program, called Citizen Watchdog. Citizen Watchdog (and its website WatchdogWire.com) is Franklin's contribution to the trend of "citizen journalism"—giving laymen a platform to report on their government using today's digital tools. "We believed that if you equipped ordinary people—students, at-home moms, retirees—with the tools of journalism, and provided them with training, a platform, and a marketing network, they could cover stories at the local level that the legacy media simply isn't able to," summarizes Stverak. The site now has 530 volunteer writers. One citizen watchdog's reporting on unsafe conditions at a Michigan abortion clinic and a cover-up at the Board of Medicine led to the removal of the provider's medical license and legislation passed unanimously in the state senate to give greater oversight.
Whether it's harnessing the abilities of paid professionals or volunteers, the mission is the same. "We believe in the power of investigative journalism to bring change," says Stverak. "Our goal is to make the media as a whole better and help citizens stay informed. Who covers the public service commission? Those things can be tedious and sometimes boring, but they have tremendous impact on the everyday lives of citizens and taxpayers."
A $250 Million Experiment
By David Donadio
If the Internet destroyed newspapers as we know them, who better to reinvent them than a celebrated web magnate? Such was the buzz surrounding Jeff Bezos's $250 million purchase of the Washington Post last summer. Then, just as industry observers began to speculate about how the Amazon CEO might transform one of the country's most venerable media institutions for the digital age, an even more experimental media venture emerged.
Another cyber tycoon, eBay founder Pierre Omidyar, launched an online-only operation called First Look Media. Omidyar too had briefly considered buying the Post. Instead he decided to allot a quarter-billion dollars to starting a new media empire from scratch. "What could you do with that same amount of capital if you built something from the ground up?" Omidyar asked aloud on NPR. "It lets you throw out all the old rules. It lets you build things in a completely different way."
In his voiceover narration on a slick animated video that introduced First Look in February, Omidyar presented his vision for the new media venture. "First Look is a marriage between a technology company and a new kind of newsroom," he states, as friendly cartoon journalists wiggle across the screen. "Our goal is to experiment, innovate, and overcome existing obstacles, to make it easier for journalists to deliver the transformative stories we all need."
The video's charming design and chummy tone are a stark contrast to the type of material First Look published in its first month. The organization's inaugural story on February 10, 2014 summarized classified documents leaked by former U.S. intelligence contractor Edward Snowden to reveal that the U.S. military is targeting drone strikes in Pakistan to the locations of cell phones used by persons listed as terrorists. Many additional stories derived from classified documents have followed on the Intercept, First Look's initial website.
To manage his new enterprise, Omidyar picked a team of champions who crusade hard from the left. The Intercept's top four editors are Glenn Greenwald, who lives in Brazil and has led publication of the Snowden leaks; Jeremy Scahill, hired from the Nation; Berlin-based filmmaker Laura Poitras; and Liliana Segura of the Nation and the Campaign to End the Death Penalty. In addition to being heroes of political progressives, all four have histories of breaking down the boundary between news and opinion.
In an official release, Omidyar envisions that various arms of First Look will eventually provide "robust coverage of politics, government, sports, entertainment and lifestyle, arts and culture, business, technology, and investigative news." That's a lot of ground to cover, but Omidyar is not a media novice. In 2010, he founded Honolulu Civil Beat, a subscriber-driven news website that provides investigative coverage of politics and government in Hawaii.
Unlike Civil Beat, First Look's journalism arm will be a nonprofit. Reportedly it will be underwritten by a new technology company. Thus far, Omidyar has disclosed little about what products or services that company will sell.
It's clear that Omidyar intends to use his fortune to create a marriage of journalism, entertainment, and aggressive political activism through First Look. "If the model is a blend of ProPublica and Greenwald's Snowden-related work," suggests Olivier Knox, White House correspondent for Yahoo News, "there's no doubt that it could have a huge impact."
Serving Locals the News They Crave
By Maria Servold
After several Minnesota news outlets, including the Minneapolis Star Tribune, cut their staffs significantly seven years ago, some journalists and readers came to Joel Kramer, a former editor at the Star Tribune, and asked if he could do something about the shrinking coverage of local news.
Kramer, who had steered two investigative projects to Pulitzer awards, took on the challenge. "I decided, after doing some research, that there was an interesting possibility of online-only," he says. Since so many journalists had recently lost their jobs, a new website would have a base of writing talent to pull from. The result is MinnPost, an online-only news website that serves several hundred thousand Minnesotans looking for in-depth analysis of topics that sometimes no longer get covered by local newspapers.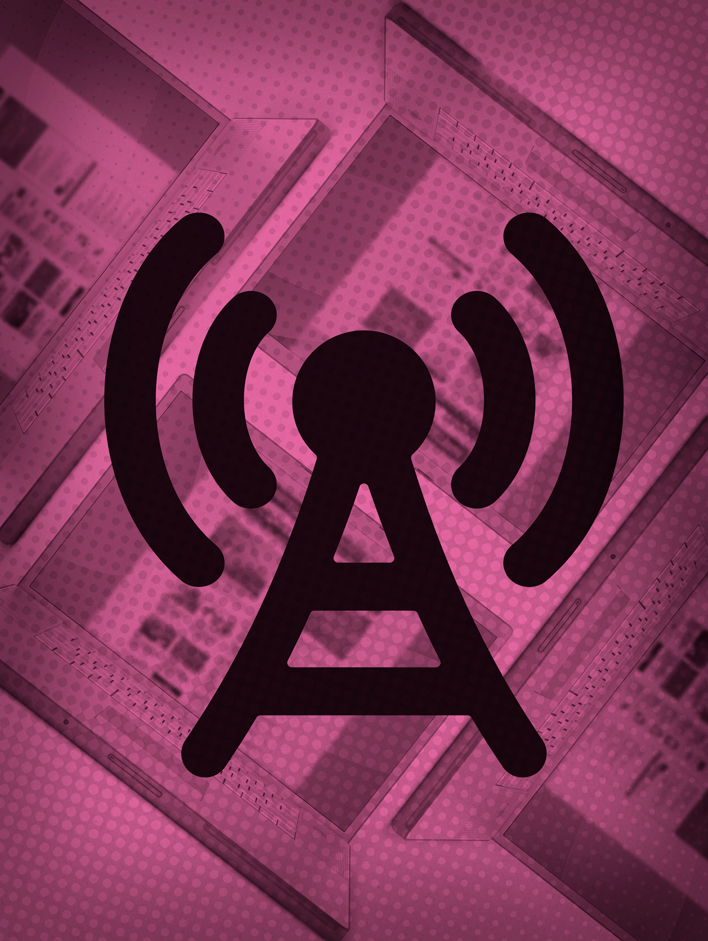 MinnPost's initial funding of $850,000 came from four families: Lee Lynch and Terry Saario, John and Sage Cowles, David and Vicki Cox, and Joel and Laurie Kramer. The nonpartisan nonprofit is sustained by contributions from readers (about 55 percent of current funding), grants from foundations (15 percent), modest advertising sales, and an annual fundraiser.  Its annual budget is about $1.5 million, and it finished 2013 with a surplus for the fourth time in a row.
To become sustainable and less dependent on major grants, Kramer says, the organization needs more annual memberships (they were up 6 percent in 2013). About 4,000 people have donated to MinnPost since it began, and almost a third of those have signed up for automatic giving or given more than once. Significant grants from the Knight, Bush, McKnight, and Joyce foundations have also helped keep the operation going. 
The nonprofit mostly employs editors and business managers. It has a small number of reporters on staff, and works with more writers on a contract basis.
Kramer describes MinnPost's coverage of politics and policy, education, arts, and the environment as "generally more sophisticated and deeper…than the mass media can sustain. Right from the beginning we had certain ideas about how we'd do this that differentiated us." The publication steers away from celebrity news. One of its brochures declares: "NO Britney. NO Paris. NO Lindsay." 
Twin Cities media observers say MinnPost has enhanced the region's news offerings. "By adding another voice, it's made everybody step up what they're already doing," says James Lileks, a metro columnist at the Star Tribune, National Review columnist, and member of the Twin Cities journalism world since about 1980. "It's got built-in credibility from local established sources, and it has that cachet of serious journalism because it's staffed partly by people who used to be in print. They have lots of good people working for them." Its greatest asset is its ability "to cover things in detail that newspapers don't have the space for and may not have the interest or time for. Who could possibly complain that there's another journalism voice out there?"
Kramer says he keeps a careful eye on the site's traffic and aims stories at readers who visit the site multiple times per month. In 2013, there were more than 100,000 people who visited MinnPost at least twice a month, a figure that has more than doubled from a few years ago. Getting those readers to become sustaining member-donors is crucial.
"Our target audience is news-intense Minnesotans," Kramer says. "That means they go to multiple sources for news, they care about quality. Our goal is to get a share of the time of the intense people. We know there are a lot more than 100,000….There's lots more opportunity."
Drilling From the Right
By Kate Havard
Richard Miniter had a problem—a good problem. "As an investigative reporter, I had more tips than I knew what to do with," he says. "It was like drinking from a fire hose. What I needed was a team."
Finding his team at an established news outlet would be difficult. For years, he notes, there was "more will than wallet" for investigative journalism. But Miniter had an idea for how to solve the wallet problem: He would start a nonprofit to churn out investigative journalism, funded by philanthropists, with good writers and editors at the helm. Then, he would offer its stories to major news outlets for free.
The idea was not original. "Of course there were about 40 nonprofits already doing this kind of work," including the most famous, ProPublica. But Miniter's brainchild would set itself apart from these other investigative nonprofits: It would lean to the right instead of the left. Thus was the American Media Institute born to offer "first and fearless investigative reporting for the mainstream media."
Though nearly all such investigative outlets say they are nonpartisan, plenty of observers beg to differ. "There's no balance, no countervailing argument from the other side," says Colin Hanna, president of Let Freedom Ring USA, a nonprofit that supports AMI. "I want AMI to keep on breaking well-documented stories that go against conventional wisdom and assumptions," says Hanna. "Freedom, fairness, and free enterprise are all undermined" by the status quo.
Miniter says his goal is not to report stories with any agenda—rather, AMI aims to distinguish itself by whom or what it puts under the microscope. "We want to hold big things accountable," he explains. "Big government, big labor, and big businesses—abuses of the public trust." If an investigation turns up information unflattering to conservatives, he says AMI won't hesitate to publish the information. But, he adds, there are many sacred cows out there that only AMI will be willing to expose.
So far AMI has investigated U.S. intelligence leading up to the Benghazi embassy attack, hidden "slush funds" in the Affordable Care Act, and illegal lobbying within the Obama administration. A few AMI stories have fueled Congressional investigations and stirred media controversy, and they've been picked up by big aggregators like the Drudge Report. Miniter believes AMI's story on a slush fund in the immigration bill helped to kill it in the House.
AMI's reporting is intended for broad distribution. Too much conservative media "doesn't reach beyond the choir," Miniter says. And independents and liberals will often not even get a chance to see a story if it debuts in a conservative journal. "We aim to put things out where they could have the most impact, quickly."
To that end, AMI publishes its stories in outlets with little discernible slant—places like Forbes, Investor's Business Daily, and the Daily Mail, and deliberately avoids publications that openly position themselves on the right. Miniter says news outlets have never turned down an AMI story because it was too conservative.
"You need to break stories in mainstream outlets if you want to change minds," Miniter says. "And you need trust. We're using writers who have established their credibility." AMI contracts with experienced journalists who hail from places like Newsweek, Forbes, and Harper's. The managing editor, William Schulz, was a senior editor at Reader's Digest for nearly 40 years.
Miniter's project is not cheap. He says it can cost AMI between $25,000 and $150,000 to produce a major investigative story. Each article is different, with some requiring just paychecks for writers, and others involving travel. The outlet published just a handful of stories in its first year of operation. Miniter says eight to ten more are currently in the works.
Investigative reporting, he says, is like "drilling for oil—sometimes you get a gusher, sometimes nothing at all." But "we're diggers," he says. "That's what we do. It's fun."