It's the Governance, Stupid
In February, New York City's Bill de Blasio administration announced a goal of raising $200 million in charitable contributions from companies, individuals, and foundations to subsidize the city's 328 public-housing projects. Wherever government is the landlord, you will usually find crime, rundown facilities, joblessness, and financial shortfalls—and all of that is present in New York. The proposed donated money would go toward backlogged maintenance and chronic operating deficits at the housing authority, which is in deep fiscal crisis after years of annual losses.
What was perhaps even more plucky than de Blasio asking donors to bail out a dysfunctional government agency was the supportive rationale offered by the New York Times in its story announcing the initiative. The Times reporter chirped that "there are certainly precedents for private donations to public entities: The private, nonprofit Central Park Conservancy was founded in 1980, when the city's maintenance budget fell woefully short…. In more recent years, charter schools have turned to philanthropists to raise money."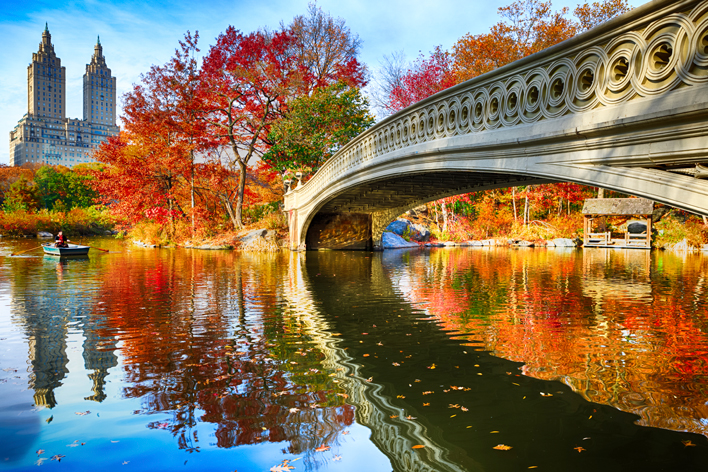 What this curious bit of history-spinning ignores is that both of those infusions of private money into public sectors were accompanied by simultaneous transfers of decision-making, management, and control to private actors. In return for financial support, the Central Park Conservancy got a long-term contract with the city giving it authority to run the facility in its own, completely different, way. And the public responded— attendance has increased from 12 million annual visitors when the city was in charge to more than 40 million per year now.
Charter schools are an even stronger example of this same transition. They are privately managed, generally acquire their own buildings, choose their own staff and curricula, and set all of their own operating procedures—free of district nostrums. The crucial insight of both school chartering and the widely copied deal that shifted Central Park to a nonprofit operator was that you don't just throw private money at a problem the government has fumbled, you inject private management.
If the de Blasio administration really wants to solve the financial and quality-of-life disasters of housing projects, it need only study the bold governance reforms that transformed two previous state-run messes, schools and parks, into smashing successes. But of course, it's doing the opposite— trying to undo both charter-school independence and the integrity of the private conservancies operating city parks. So good luck with that $200 million.
Newspaper Nonprofits
Gerry Lenfest is a leading American philanthropist, and also owner of two Philadelphia newspapers—the Inquirer and Daily News. At the beginning of this year he combined his occupations and donated the newspapers, plus their companion website, Philly.com, to the Philadelphia Foundation. "Of all the things I've done, this is the most important," stated Lenfest, who made his money with a sale of his cable company for $2.2 billion in 1999.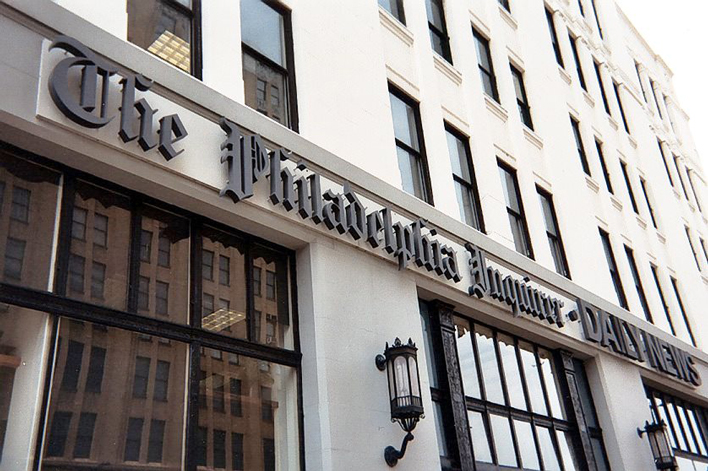 Lenfest's hope is that nonprofit status and continuing philanthropic support for an overarching entity he endowed with $20 million of starting capital will help the papers continue to produce civically important local journalism in an era when the Internet has destroyed the business model of newspapers. The Inquirer is America's third-oldest newspaper and has won 20 Pulitzer Prizes; collectively the two papers and companion website reach more than 8 million readers each month in our fifth largest city. But in the face of declining circulation, their publisher saw its value drop from $515 million in 2006 to $50 million in 2012. Repeated cutbacks and bankruptcy threats climaxed in a newsroom consolidation late in 2015, and a layoff of 46 journalists.
Given the beaten-down state of newspapers today, experiments in charitably supported journalism are sure to continue. The for-profit Tampa Bay Times has operated under the umbrella of the nonprofit Poynter Institute since 1978. ProPublica is a small philanthropically funded investigative newsroom that produces stories for newspapers across the country, sustained by tens of millions of dollars from donor Herb Sandler. The Ford Foundation recently made grants to the Washington Post and the Los Angeles Times to expand certain kinds of reporting. (For more on developments in nonprofit journalism see our Spring 2014 edition "Can Philanthropy Save Journalism?")
Josh Benton of Harvard's Nieman Journalism Lab argues that in spite of the reorganization, these newspapers are going to continue "to have every single problem that every newspaper in America has." Philly.com writer Jeff Gammage agrees that "this new structure offers no quick fix." Nonprofit ownership at the top may help keep the papers operating in the near term. But they will ultimately fail or succeed on their "journalistic merits and financial performance."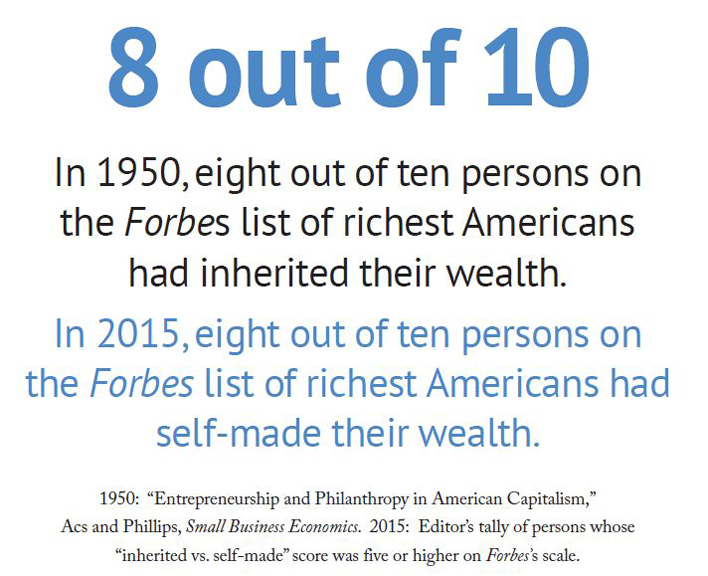 Walton Doubles Down on Charters
The Walton Family Foundation was founded in the same year, 1991, that charter schools were first born. And over the past couple decades, Walton has been one of the stalwarts of charter schooling (perhaps the most important social movement of our era). From 1996 to 2015, the foundation put a billion dollars into charters, supporting fully one out of every four school startups, and boosting up organizations that improve the quality of charter schools, help them find buildings, train their staff, and so forth.
In early 2016, the Walton Foundation announced it would pour an additional $1 billion into charters over the next five years. As with its previous investment, this money will be particularly focused on giving better educational choices to families in poor communities with dysfunctional public schools. Walton long ago focused on particular states with charter-friendly laws where it felt it could do the most good without obstruction from opponents of school reform, and it announced it would direct most of its new spending to places where it already has ties. Top priorities will be creating new schools (to accommodate fast-rising public demand), and training new teachers and principals for the distinctively entrepreneurial, child-centered operating style of successful charter schools.
Tough Teacher Ratings Are a Gift to Children
One of philanthropy's gifts to American education this decade was the teacher rating and accountability system set up in D.C. by former school chancellor Michelle Rhee—with heavy funding from donors like the Gates, Walton, Robertson, Arnold, and Broad foundations.
Instead of the perfunctory annual evaluations that had previously rated almost all of D.C.'s woebegone teachers as above average, the new IMPACT program bases half of a teacher's assessment on changes in students' test scores after they spend a year in the teacher's classroom. The other half of the rating comes from similarly concrete real-life measures.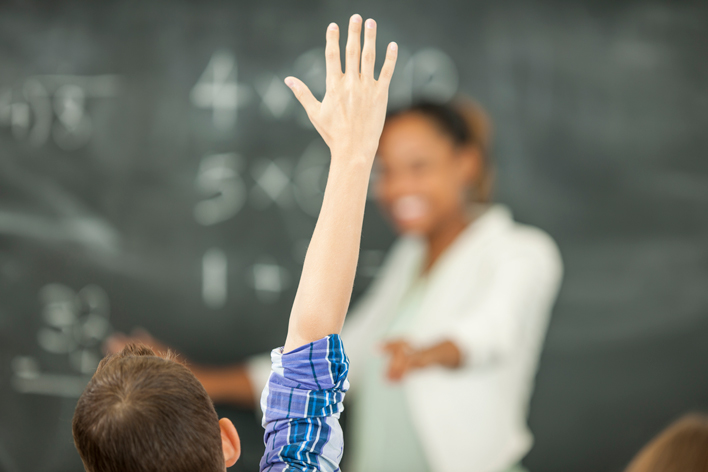 Instructors who substantially pull up the achievement of their charges (whatever their starting point) are rated "highly effective" and get a cash bonus up to $25,000, plus increases in their base salary. On the flip side, D.C. teachers whose students regress are rated "ineffective" and subject to dismissal. (Hundreds have been let go.) Teachers who produce mediocre student progress are offered extra training, then targeted for dismissal if they still don't improve.
In January, careful research by Stanford and University of Virginia investigators found that this hard-headed teacher-assessment program is having powerfully positive effects on children: 1. The district is retaining 92 percent of its top teachers. 2. About half of all low-performing teachers leave annually (mostly on their own after getting signals from the system that their students are not prospering). 3. D.C. is replacing those low-performing teachers with higher-caliber educators. 4. Systemwide, D.C. teachers are becoming much more effective, as the program drives up overall performance.
Bottom line: The exit of a teacher rated as low- performing by this system yielded an average increase of student achievement equivalent to four months of extra learning in both math and reading.
For more on D.C.'s IMPACT system and the broader field of "value-added teaching," see the Roundtable guidebooks Excellent Educators and From Promising to Proven.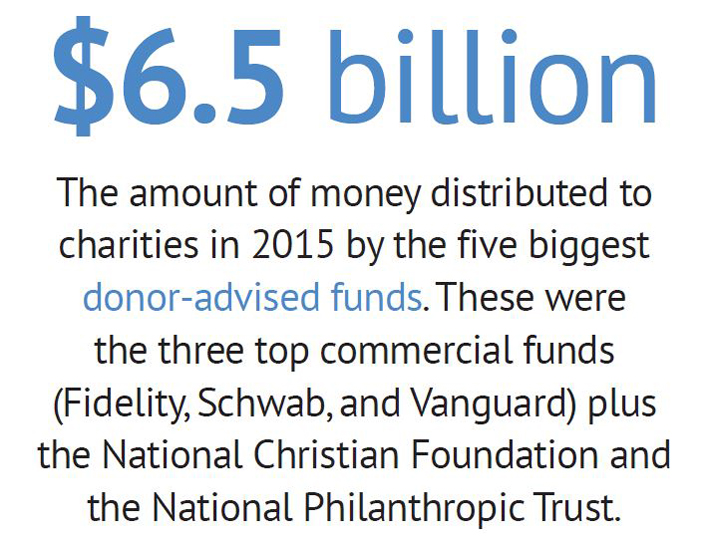 Big Payoff on Brain Philanthropy
Brain research has been one of the best-funded, and most interesting, priorities of medical philanthropists in recent decades. Paul Allen created an institute for basic brain science with half a billion dollars in gifts. Patrick and Lore McGovern established a brain research center at MIT with a $350 million investment. Inventor Fred Kavli funded brain centers at Columbia, Yale, Johns Hopkins, Rockefeller University, and the University of California.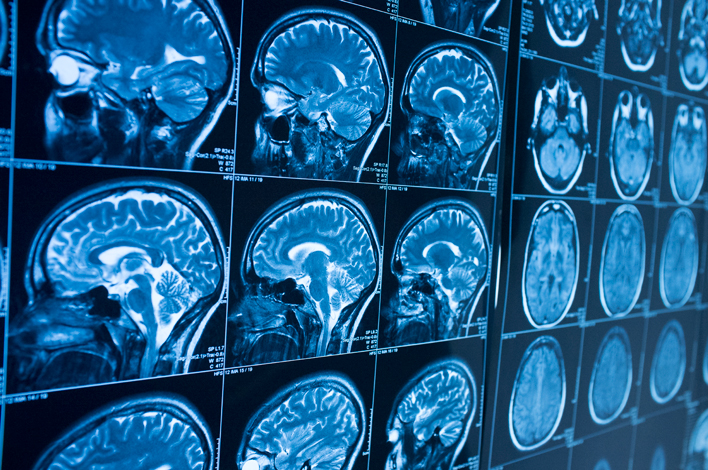 San Diego. Property developer Mortimer Zuckerman endowed a neuroscience institute at Columbia with $200 million. Donors created new Texas brain centers at the University of Texas Southwestern Medical Center and Dallas campus. Financier Steven Cohen is funing a search at NYU for biological markers that would aid diagnosis of brain injuries. Atlanta donors including Bernie Marcus set up a center that has become a leader in rehabilitating and investigating brain, stroke, spinal, and neurological injuries. The philanthropically funded Brain & Behavior Research Foundation has channeled more than $340 million to researchers around the country.
The pioneer in this area was Ted Stanley, who, after concluding that diseases like bipolar disorder and schizophrenia were "massively under-researched" by government health agencies, personally poured more than a billion dollars into attacking psychiatric disorders. His support first created an archive of hundreds of brains from persons afflicted with various mental disorders, from which the Stanley Institute shipped thousands of tissue samples requested by researchers. He supported new drug trials for psychiatric treatment. He donated $825 million to the Broad Institute to create the Stanley Center for Psychiatric Research and launch important work on uncovering the genetic roots of mental illness.
These private gifts have begun to bear enticing fruit. Most recently, scientists at the Stanley Center announced dramatic discoveries on the genetic roots of schizophrenia. A single aberrant gene variation may cause the brain to destroy its own synapses, they reported. Schizophrenia devastates 3.5 million Americans and is one of the leading paths to disability, costing our society tens of billions of dollars every year in addition to the human suffering.
After decades of stagnation in this field, experts describe the new finding as "amazingly consequential." The director of the center created by Ted Stanley (who passed away in January, just as this breakthrough was being published) calls it watershed research that could produce detection and treatment methods that were undreamed-of just a year ago.
Donor with a Long Memory
Hans-Peter Wild was a boy in Germany during World War II, and was struck by the generosity and kindness of American GIs who flooded his country after Hitler's defeat. Later, he came to the conclusion that "the American military saved Germany." Elites in his country "forget so quickly what the Americans have done for us," he says. Wild himself did not forget.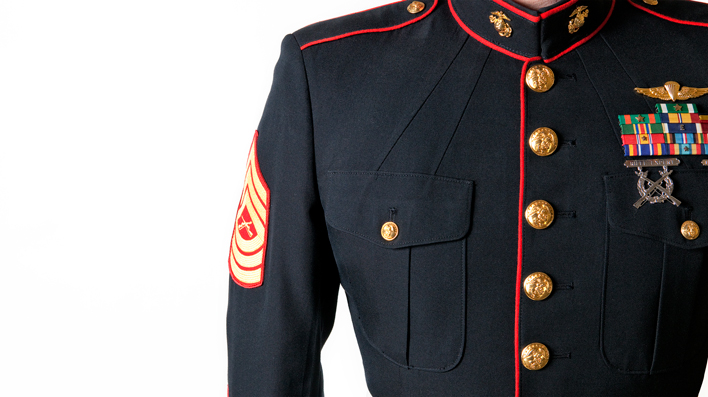 Thanks to the food-processing firm he built up in Heidelberg, Wild is now a billionaire, and a philanthropist. In January, this German gave $16.5 million to the U.S. Marine Corps Scholarship Foundation. Over the next ten years, his gift will provide tuition and living assistance to more than 3,000 children of Marines.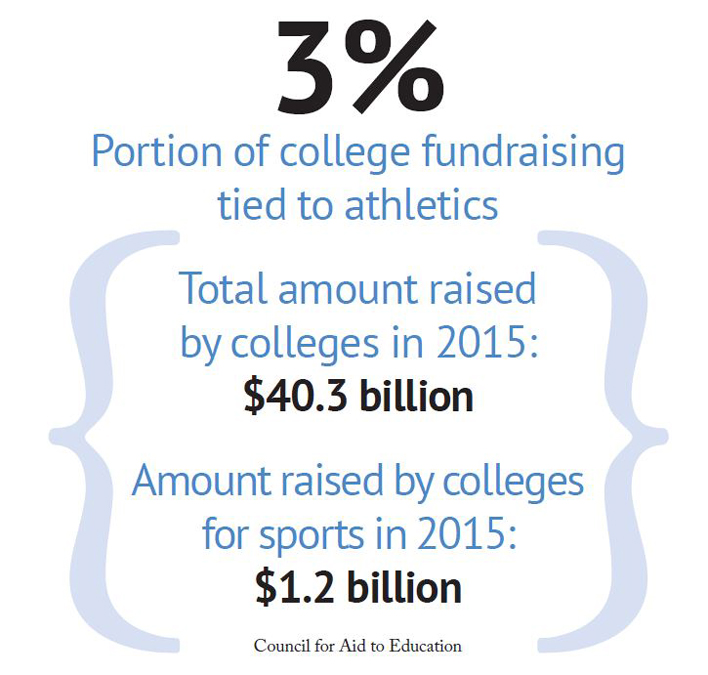 Historical Imagination
David Bruce Smith was listening to a radio story about a group hoping to build a Museum of the American Revolution in Philadelphia. (His ears perked up because the group was a tenant of the company his late father Robert Smith built into one of the major real-estate developers in D.C.) A national survey conducted by the museum backers found that 83 percent of Americans failed a basic test of knowledge on the Revolution and America's founding documents.
Smith was surprised that an American Revolution museum didn't already exist. (The campaign then launching was eventually successful, and the museum will open in 2017.) And he was irked that so many citizens were ignorant of their national story.
Smith had been drawn to history since childhood, prompted in part by his father's keen interest in preserving and restoring properties like Washington's Mount Vernon, Madison's Montpelier, the Benjamin Franklin House in London, and Abraham Lincoln's summer cottage. "My father always referred to himself as a grateful American," explains Smith. So in 2013 "I started the Grateful American Foundation with the purpose of restoring enthusiasm for American history among kids and adults."

He began with a series of podcasts featuring historical experts, curators, and educators. Former chairman of the National Endowment of the Arts Bruce Cole encouraged Smith to add a book prize to his efforts. He now offers a cash reward of $13,000 (to represent the 13 colonies) to authors who write compelling books bringing America's story (in fiction or non-fiction form) to middle-schoolers. "Of the 85 prizes given to children's literature," notes Smith, "it is the only one on that topic."
The prize was first offered in 2015, and Smith was told that if he received 30 to 50 submissions to launch, it would be a success. He received 140. The winner, Like a River, follows two teenage Union soldiers through the Civil War in detailed historical fiction, including photography. The foundation is now seeking submissions for the 2016 prize. "I've committed to five years," says Smith, "but really and truly I would say the prize will be available indefinitely, because it's important."
Lighting the Darkness
What would you do if your nonprofit unexpectedly received a gift more than 15 times its annual budget? For Bryan Bashin of LightHouse for the Blind and Visually Impaired, this is no hypothetical question. Last year, he received word that a deceased Seattle businessman named Donald Sirkin had bequeathed $125 million and a private residence in San Francisco to his organization. Sirkin had never donated to LightHouse before, and left no explanation for the gift.
LightHouse offers programs, classes, and clinics to help the visually impaired. Sirkin's gift will go toward a new headquarters with a dormitory for clients receiving training in cane navigation, technology for the blind, and other coping skills. Bashin also hopes to establish awards for blind people who do extraordinary things.
Bashin had many questions about the mysterious man behind the huge donation, so he traveled to Seattle. He discovered that the donor was born in New York City and had opened several businesses over his lifetime. Friends described him as charismatic and idiosyncratic, yet a recluse in his later years, estranged from his family.
It was inside Sirkin's house that Bashin and a colleague found the hints he was looking for. The rundown building contained "all these gadgets: giant light boxes, magnifiers, enormous plasma TVs." As a blind man who once tried to hide his own visual impairment, Bashin realized that Sirkin had lost his sight and kept it a secret from everyone he knew, retreating into his home.
Now LightHouse will do its best to make sure that Sirkin's gift helps blind people face the realities of their situation, so they can gain practical skills that allow them to achieve their dreams nonetheless.    —Jen Para
Chess in the Inner City
Richard England loved playing chess with his children and grandchildren. So when the businessman and philanthropist wanted to create an after-school program for inner-city kids, the 2,000-year-old game seemed like the perfect teaching tool for confidence, self- discipline, and strategic thinking. In 2008 he helped found Chess Challenge in D.C. It began as a five-week pilot program for 50 children at two public middle schools. Although he passed away five years later, England's dream lives on. Today, CCinDC offers year-long programs to 1,750 students at ten locations, focused on schools with large concentrations of low-income students.
"Not every child wants to engage in physical activity," says director Suzanne Hirsch, "and chess is often described as the Olympics of the mind." Anyone can play chess—the board and pieces are inexpensive, and players don't even have to speak the same language. Research shows that chess improves a student's ability to focus, visualize, think ahead, weigh options, and think abstractly. It can simultaneously challenge gifted children, while helping lower-performing students learn how to study and pursue excellence.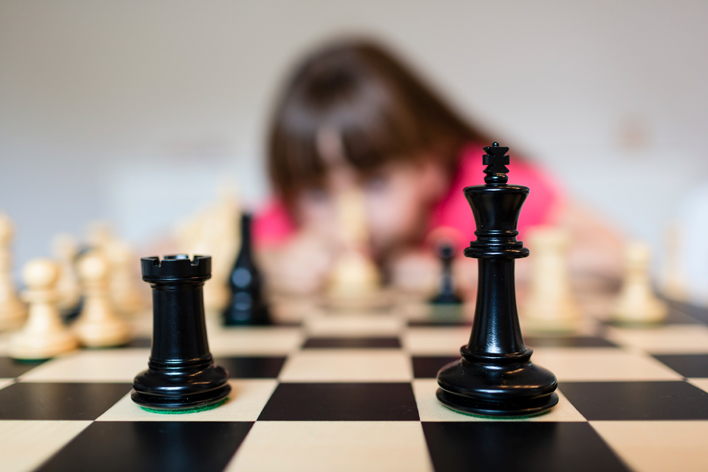 CCinDC has a curriculum that aims "to help students transfer fundamental chess principles to their lives, such as good decision-making, goal setting, and accountability for one's actions." Coaches meet with elementary and middle-school students during two 90-minute sessions each week, usually after school or on weekends. Using lesson plans that mix chess skills with journal writing and reading, open play and reflection, the coaches link the game to life successes. Donors provide a home chess board for every participant, and the nonprofit hosts an annual citywide chess tournament.
Hirsch hopes to expand the program. She's pursuing the idea of integrating chess classes into public-school curricula and training teachers to use the game in lesson plans. Success Academies, a chain of 34 charter schools in New York City whose students test in the top 1 percent in math and the top 3 percent in English among all New York state schools, despite coming from poverty households in 76 percent of all cases, hires dedicated chess instructors that teach the game starting in kindergarten, run tournaments, set up family chess nights, and otherwise use the game to educate. See our interview with Eva Moskowitz later in this issue, and stories about chess pedagogy at successacademies.org/tag/chess    —Jen Para
Reversing the Tithe
When LaSalle Street Church in Chicago sold some of its property for $1.6 million, leaders made an unusual decision to return 10 percent of the total to church members to distribute for good works. In all, 320 checks of $500 were handed out. Recipients brainstormed on whiteboards in the church basement and plotted a wide range of beneficiaries.
Jonas Ganz sent his money to Jordan to support a skate-park construction project. Randy and Erika Dills split their money between buying winter clothes for needy children and a local nonprofit that helps the unemployed gain work skills. Kristin Hu gave her $500 to an organization that helps young immigrants pay for college. Rosemary and Erik Baker handed their checks to friends in tough financial situations. Several members pooled their money to start a small credit union that provides loans to struggling entrepreneurs at low or no interest rates. Other donations went to a school in the Himalayas, a Uganda health clinic, and an irrigation project in Tanzania.
LaSalle already operated the first faith-based legal-aid clinic in the country, as well as a tutoring program for children in a distressed housing project. "Once you start living creatively and generously," says church member Paul Hettinga, "it's contagious. If you do a little of it, you'll be looking to do more."   —Jen Para