How does a top-flight orchestra in one of America's great cities find someone to pay for a new hall? Let me set the scene:
A symphony fundraiser, a philanthropist, and a maestro are in a helicopter flying high above a wild-horse sanctuary outside of Mexico City. The symphony fundraiser makes the pitch.
Stunning in her red dress, she confidently brings up the new hall and the opportunity for a "lucrative synergy between our two brands." The philanthropist's expression doesn't change. Coolly, he thinks out loud that the proposition is a practical one, one that will make his marketing team happy.
The maestro senses an opening. He asks permission to use the sound system, then turns on a recording of "Musetta's Waltz" from La Bohéme. Turning to the philanthropist, whose eyes have closed in auditory bliss and whose head is gently swaying with the aria, he says: "Now…you don't buy bloody naming rights for some cross-promotional bulls***. You do it to let the music live."
His hardened facade cracked, the philanthropist puts his arm around the maestro like they're old friends and, nodding, says, "I like it…I say we make this beautiful music together."
At least that's how it happens on TV ("Mozart in the Jungle").
The reality of naming agreements is more mysterious and sometimes messier than an airborne conversation that ends with everyone humming Puccini. Naming-rights contracts are complex business deals. They are crucial to the long-term success of nonprofits. They involve delicate psychological issues for donors. Big bucks are always on the line. These negotiations "can feel unphilanthropic," says fundraising expert Doug White. "But that's the nittygritty of making a big named gift happen."
Always and forever?
To get a sense of the issues involved, let's compare two recent high-profile cases. Both involved donations of $100 million. And each allowed a beloved part of New York City's Lincoln Center campus to get a once-in-a-generation facelift.
In 2008, David Koch gave his $100 million to the theater at Lincoln Center housing the New York City Ballet and New York City Opera. That was the largest single donation Lincoln Center had ever received, and it not only paid for the renovation but created an operating endowment for the building. Since then, it has been known as the David Koch Theater.
What is perhaps most distinctive about Koch's name contract is that it will expire 50 years after it was established. At that point, a new donor will have the opportunity to step in and make his or her own naming gift. If Koch's heirs would like to match any new naming gift, they will have the right of first refusal. Otherwise, the name of the donor from half a century previous fades away.
Interestingly, it was Koch's decision to give the powerful naming tool back to Lincoln Center so it could be wielded in the next great enhancement of the musical mecca. When his gift was first announced, he opined to the New York Times that "a naming opportunity should be a defined length of time, to allow the institute to regenerate itself with another round of major fundraising." He later said, "fundraising is pretty difficult if there is no place for a new donor to be recognized." Healthy giving, Koch believes, involves thinking many years ahead, and if charitable institutions are to thrive, the perks of individual contributions should not last indefinitely.
That is not the view of David Geffen. In 2015, the pop-music and movie impresario pledged to Lincoln Center the same generous $100 million that David Koch had put up. His pot will begin a badly needed modernization of the complex's other main auditorium—its storied symphony hall. But Geffen wanted the new facility permanently named for himself (even though his gift will cover only about a sixth of the project's total cost). And so the former Avery Fisher Hall, home of the New York Philharmonic, became David Geffen Hall. Forever, according to their reported agreement. 
The name change was not easy. When Avery Fisher, an inventor of high-end audio equipment, gave Lincoln Center $10.5 million in 1973 to construct the symphony hall (that's $56 million today), it was named for him in perpetuity. That is not something the modest Fisher asked for. "When we suggested it," stated Lincoln Center's general manager at the time, "he told us that no one ever paid any attention to such things. I remember his asking, 'Who's Major Deegan?'" (for whom New York's busy Major Deegan Expressway is named).
Fisher's heirs felt differently. As far back as 2002 they were threatening legal action if the Fisher name was taken down. In 2014, Lincoln Center was able to get around its previous agreement by making a $15 million buyback to his children—who confirmed for this story that they feel positively about the final resolution (which will also include tributes to Fisher in the new lobby).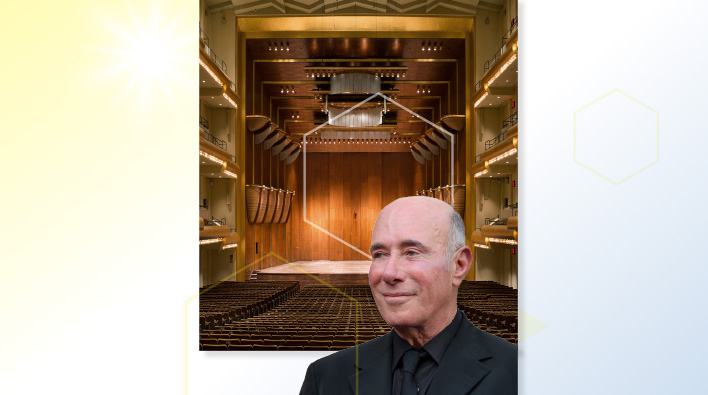 Lincoln Center says it settled the Fisher family issue before approaching Geffen. Officials seem to have concluded that it would be difficult to procure a lead gift for their renovation without naming rights. And they appear to believe that the visibility of the Geffen renaming will inspire further giving sufficient to make their project successful.
For "a total redevelopment of the hall…a great new naming gift is a catalytic development," says Vin Cipolla, who is leading the fundraising for the symphony auditorium. Given, however, that this project will require at least $500 million to complete, permanently transferring naming rights to Geffen for a net of $85 million would seem to be a bit of a gamble. How fundraising will be affected for named features inside the hall remains to be seen.
The price of immortality
An even bigger question is how today's commitment to affix David Geffen's name across the building in gold letters, forever, will influence fundraising a generation from now. Fundraisers always say having a big name attached to a project helps them attract more donations. But if the terms only allow you to monetize the naming once, there may be problems down the road.
The buyback to the Fisher family raises the obvious question: Why establish another contract for naming in perpetuity when you've just demonstrated that perpetuity can put the recipient organization in a bind, and might not really mean perpetuity in the end? What happens when the hall needs its next overhaul? Doug White wonders whether the managers thought through "kicking the can down the road and making a problem for the trustees of Lincoln Center 50 years from now?"
There are many reasons why a philanthropist would wish to be associated with a charitable work in perpetuity. Naming gifts are closely tied to notions of legacy—efforts to make a difference, to create lasting improvements, to leave a mark that stretches beyond one's limited time on earth. Reynold Levy, who was president of Lincoln Center until 2014 and knows David Geffen, says naming "is essentially a form of biography and expression of self."
What makes the idea of perpetuity so attractive to some givers, says Melissa Berman, CEO of Rockefeller Philanthropy Advisors, is simple: "That it will live on after they do. I think most people in New York know what the Frick Museum is but have no idea how Frick earned his money or what his business was." This very human impulse to want your reputation to endure has real power and pull. A permanent name on a storied institution can be viewed as a kind of immortality.
In many ways, a naming gift that doesn't expire is simpler for everyone. Can you imagine the name of Carnegie Hall changing? At a certain point, a name becomes a landmark, a puzzle-piece of a city. There is a value in preserving historical fixtures. There is a value in remembering early donors who had the vision to build up beloved institutions.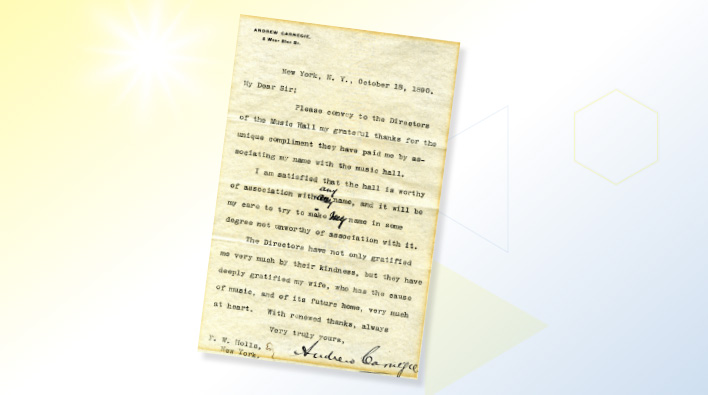 So David Geffen's wish for a deathless tribute in a city where he started out as the son of immigrants is easy to understand, and far from unprecedented. But there is no ignoring the untidiness of a large buyback to a previous perpetually named donor, immediately followed by another perpetuity agreement. Is that the fundraiser's equivalent of eating the next season's seed corn?
Publicity's perks
Fordham law professor Linda Sugin has an idea for discouraging naming contracts that tie the hands of nonprofits forever. Her proposal, which she calls "competitive philanthropy," would allow naming rights to expire, so successor philanthropists could strive to out-give the preceding donor. "We want to create a circumstance in which philanthropists define success as encouraging someone else to top your gift. How can I as a philanthropist do the most for an institution I love? By motivating other people to give big gifts too."
Sugin's argument starts with the assumption that naming rights are extremely valuable—even more valuable than we currently recognize them to be. One of the few studies in this area found that major donations with naming rights attached exceeded $4 billion in 2007 alone. In the decade since that study was conducted, naming-rights deals on things like stadiums have soared (see sidebar at the bottom of the page), and a more complete inventory conducted today would surely find that gifts linked to naming rights total tens of billions of dollars annually. When it was reported in 2016 that Harvard Medical School is considering renaming itself in return for a major donation (as a dozen other medical schools have in recent years), one dean suggested that the likely trigger would be a billion-dollar donation.
Names, says Sugin, are vital pieces of an organization's ability to fundraise and stay afloat. "Naming rights are one of the few things that prominent charities can monetize. They are longterm assets. They should be able to produce income over a long period of time." A perpetuity contract can get in the way of this—just as the Avery Fisher agreement obstructed badly needed renovations at Lincoln Center for more than a decade. Perpetual contracts should therefore be discouraged, Sugin argues. If naming opportunities are time-limited, she suggests, efforts may emerge within philanthropy to one-up previous givers, increasing total donation levels over time.
Sugin says tax law needs to better reflect the realities of naming. "I think the law should signal that perpetuity is extraordinary. It's not normal." Under her proposal, charitable gifts without perpetual naming would continue to be fully tax-deductible. But in the small number of cases where there is a contract for permanent naming rights, she suggests capping the deductibility at 85 percent. The remaining 15 percent would be treated as a purchase of personal visibility and legacy. (Just as the portion of a charity dinner ticket that covers your meal is categorized as a purchase of services, and cannot be deducted.) The Fisher family buyback and some other cases suggest a market basis for the choice of 15 percent.
The risk is that altering the tax code in this way might discourage not only perpetuity but philanthropy in general. Both Doug White and Melissa Berman, who have made careers out of advising donors, worry that any reduced deductibility could dampen giving. "Taxes do play a factor, and are sometimes a deciding factor in larger gifts," says White. Berman argues that "getting public recognition for your gift does not count as a personal benefit to you, even if it helps build your reputation. That can't be measured."
That is the longstanding position of the IRS, which ruled in 1968 that even gifts with enforceable naming provisions can be fully deducted from one's taxes, because being named as a benefactor has no "significant return benefits that have a monetary value." Melissa Berman suggests the prudent course is to leave existing rules alone. "To change that principle of naming not having measurable value could cause chaos," she argues.
Revolving names
Like David Koch, many donors already recognize how perpetual naming can pinch charities and are voluntarily stepping back. Sugin cites Herbert Allen, who announced in 2013 that he would give up the name of the Allen Room, a part of Jazz at Lincoln Center. When Allen donated $10 million in 2004 the naming was offered to him in perpetuity. He chose to surrender that honor in order to help Lincoln Center attract more funding by recycling those rights.
Leonard Wilf told Philanthropy that a similar case has influenced his giving. He described how Caroline Amplatz pledged $50 million to build a new children's hospital in Minneapolis named for her father. Then in 2014, just three years after the new facility opened, she allowed her family name to be removed from the institution so it could be rechristened to attract another important gift. The hospital used the newly available naming right to reap a $25 million donation. Wilf says he was so struck by this example that he now regularly thinks about how naming should be handled in his own giving in order to maximize benefits to the groups he supports.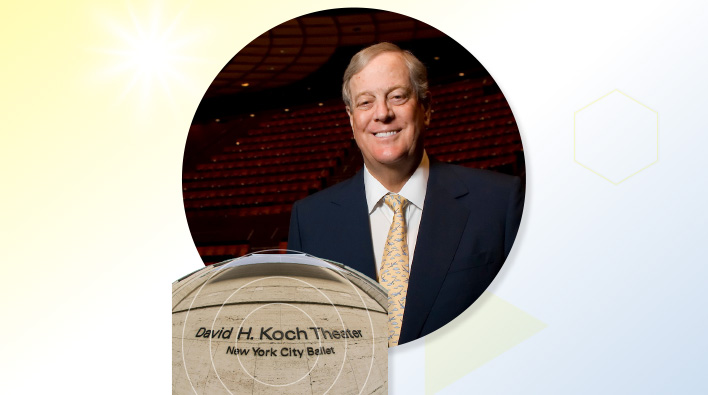 Leonard Lauder donated $131 million to the Whitney Museum of American Art in 2008, and five years later he gave his art collection valued at $1 billion to the Metropolitan Museum of Art. These large gifts could have carved his name in marble on both of those august institutions. But he declined, telling the New York Times, "I want both the Met and the Whitney to have a major piece of New York real estate that is unnamed, so if a donor comes along and says, 'I would like to have it named after me,' and writes a check, both museums will be better in the long run."
Generous and humble philanthropists will easily flip back and forth between visibility and invisibility to make life easier for charities. For instance, Jim Calaway, who made money in oil and gas and then took up local philanthropy in Colorado, agreed to have his name on several facilities he supported, like the athletic center at the Aspen Institute, and the cancer hospital in Glenwood Springs. "When someone's name is on a building or a program, it influences others to join in," he opines. But when Aspen launched an athletic expansion and another set of donors expressed interest in having their name on the new building, Calaway immediately agreed to remove his so that would be possible.
Even donors inclined to resist surrendering naming rights can sometimes be won over through savvy accommodation. When the University of Houston announced in 2015 it was building a new basketball arena, conflict erupted between the university and the Hofheinz family—for whom the previous arena had been named after a 1969 gift of $1.5 million. Legal negotiations commenced.
The solution: the Hofheinz name will be kept alive by attaching it to the section of street fronting the new arena, a bronze statue of the original donor will be erected near the arena, and his record of public service will be preserved in university archives. In turn, the family stood down so that naming rights for the new arena could be linked to a $20 million donation from restaurateur Tilman Fertitta. Fertitta's gift plus other donations (some also linked to namings, as for the hardwood floor itself) will cover most of the $60 million cost of construction.
"We know our father would want the athletic program at the University of Houston to prosper. So we know he would support this move," concluded Fred Hofheinz, son of the original arena donor. And Fertitta himself, who is chairman of the university's board of regents, stated publicly in 2016 that if Houston found another donor willing to make a lead gift, he would happily transfer his contribution to some other part of the university and let the Fertitta Center become Someone-Else's Center.
Sugin would love to see voluntary actions and negotiations of this sort spread throughout philanthropic practice and culture. She knows that her idea of changing tax law to put perpetual-name gifts in a special category would be difficult. So "I'm really hopeful that people like Herbert Allen are going to bring attention to this and make other people think, 'Oh, yeah. Now that's good philanthropy.'"
Not without drama
There's no doubt that namings and renamings have the potential to cause strife and controversy. Another highly publicized case from 2015 mixed the strictures of perpetual naming with perceptions of vanity and the problems of "altering a landmark." Joan Weill, wife of investment banker Sandy Weill, had been a long-time supporter of Paul Smith's College in the Adirondack region of New York. Then she pledged $20 million, a large sum for the small rural institution, on the condition that its name be changed to Joan Weill-Paul Smith's College.
The school president and the board of trustees (on which she had previously served) agreed to this. But they quickly ran up against a prior naming promise. The college was established in 1937 by entrepreneur Phelps Smith to honor his father, and he stipulated in his will that it should be "forever known as Paul Smith's College of Arts and Sciences."
The case went to the New York State Supreme Court. The college argued that without latitude to make this name change it would lose the $20 million promised by Weill, threatening its ability to fulfill its nonprofit mission. The judge ruled that the school's argument "falls far short of showing that its name is holding the college back from being a shining success both in enrollment and in producing successful college graduates," and blocked the shift, deferring to the terms of the founding gift.
Joan Weill did not donate the $20 million. The alumni of Paul Smith's College who had organized against altering their school's moniker on the grounds that it would disrupt longstanding traditions and strike at the school's special identity as a mountain educator were relieved. They preferred to protect one well-established name rather than re-brand a 78-year old institution in return for improved scholarships and facilities, even with long-term financial stability possibly at risk. This case shows how an inartful handling of naming issues can get in the way of even the most productive gifts. 
The 2011 renaming of the Miami Art Museum also caused public contention. Real estate developer Jorge Perez donated $20 million in cash plus a Latin American art collection valued at $20 million to boost the museum's $220 million campaign to construct a new building. When the institution's renaming for Perez (in perpetuity) was announced, four board members resigned their posts and some reneged on capital pledges, saying the decision would interfere with the ability to raise other, perhaps larger, gifts in the future. Other observers objected to permanently enshrining one individual who provided only a modest fraction of the total costs of the museum. In 2016, Perez announced an additional gift of $5 million worth of art and $10 million in cash.
Invisible and visible
Three quarters of a century ago, President Franklin Roosevelt gave a speech marking the opening of the National Gallery of Art. He thanked philanthropist Andrew Mellon, who created the gallery from nothing, with these words: "The giver of this building has matched the richness of his gift with the modesty of his spirit, stipulating that the gallery shall be known not by his name but by the nation's. And those other collectors of paintings and of sculpture who have already joined…have felt the same desire to establish, not a memorial to themselves, but a monument to the art they love and the country to which they belong."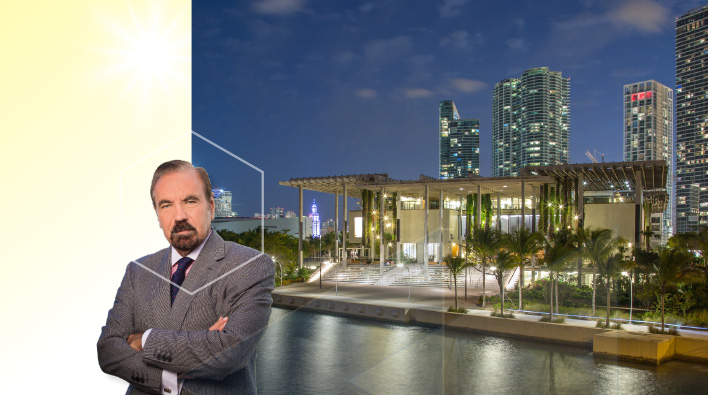 American philanthropy is full of self-effacing donors. Jacob Schiff, one of the most generous men of the late 1800s, was known for crossing out his name whenever he saw a plan for recognizing one of his gifts publicly. The great giver Julius Rosenwald did not believe in donating anonymously, because he thought the visible support and credibility lent by a gift was often even more valuable to the receiving institution than the immediate cash. At the same time, he fought aggressively to keep his name from being affixed prominently to buildings and projects—not only out of genuine humility, but for practical reasons. Rosenwald believed that a project is more likely to succeed when multiple supporters step forth and become emotionally invested in it, and that avoiding a single naming can help this. "If no name is used, it will belong to the people," was his encapsulation.
As much as in earlier eras, there are many donors today who don't want their name on anything. A significant number actually seek invisibility—see the accompanying story on anonymous patrons. Others are simply quiet and manage to escape notice.
Even those who would prefer to give quietly, though, are frequently drawn into naming gifts—under the cajoling of recipient organizations. "It's something we in the development field desperately encourage them to do," acknowledges Scott Nichols, who has led fundraising at Harvard Law School and Boston University. He and many colleagues argue that self-effacing donors can actually make it harder for charities to achieve their goals.
A recent article in Inside Philanthropy, titled "Attention Humble Philanthropists: Your Low Profile Is Hurting Your Cause," lays out the case. Well-publicized gifts, the author says, are the most effective way to draw attention to a charitable organization. One donor's visibility inspires other givers to follow.
Melissa Berman agrees that a public naming can help bring in additional funding. Donating money, she notes, is a form of community leadership. Doing it publicly will often trigger other philanthropists to act.
There is often a competitive excitement and esprit de corps among givers. Philanthropy asked billion-dollar donor Denny Sanford whether he found it awkward that the biological research institute he spearheaded in San Diego has three names on it: Sanford Burnham Prebys Medical Discovery Institute. Not at all, he said, he would love to see the names of a couple more friends added in the future, to show the depth of the institute's support.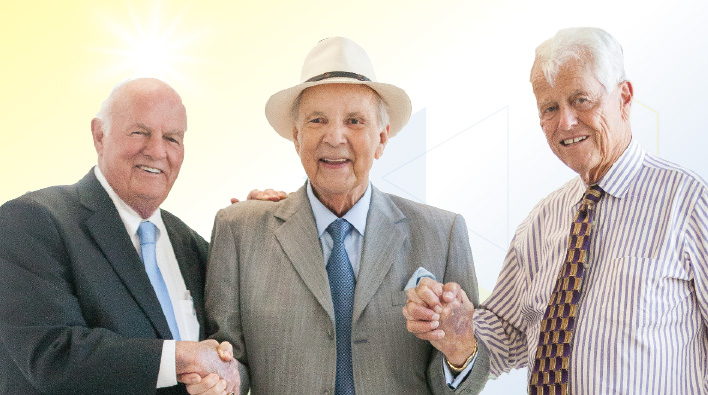 Texas car dealer and prominent donor Red McCombs has been convinced by the leadership argument. He has never sought naming rights in any of his gifts, yet they have often been bestowed by the beneficiary organization. He believes it is normally unwise to refuse this. "I myself have on several occasions persuaded friends who were making big gifts but did not want their name attached to it that this would be a mistake on their part. What I tell them is, 'The naming right is not really for you. It's for what you have done in your community, and what your family may continue to do'" to help others. Naming, he argues, draws attention to the recipient organization, attracts other donors, and opens opportunities that an anonymous gift might not spark. "You're giving a gift to try to create a better situation for the institution," he notes. Offering your name as well as your money can sometimes be doubly valuable.
Denver businessman and major philanthropist Phil Anschutz reports, "We have always seen anonymity as a high form of charitable giving, so there are few instances where our name is on something. By and large, we think it's probably most effective to be quiet. But we will agree to attach our name if there is a valid reason—for example, if the gift creates other contributions, or lends credibility to a project in a way that might bring broader community support."
"I had a policy of no naming for years," says megadonor Bernie Marcus. "I'd estimate two thirds of my total giving has been unattributed or anonymous. But I loosened up on this when recipients asked for permission to use my name as an aid to raising additional funds."
Many philanthropists have likewise concluded that there are times to fade into the background and times to stand up and be named. John Rockefeller Jr., Ray Chambers, Peter and Jennifer Buffett, Dolly Parton, and John and Tashia Morgridge are examples of donors who have straddled the line. The Morgridges (he was a founder of computer networker Cisco Systems) moved away from years of anonymity after they signed the Giving Pledge and made a conscious decision to become more public in proclaiming their philanthropy. Peter Buffett shifted gears when he realized his name was an asset in itself that he could offer to charitable causes.
The fallout
Of course, being publicly identified as a generous donor can also attract something most donors are wary of: a secondary wave of solicitations from other groups. There's a philanthropy joke that says if the CIA had really wanted to find Osama Bin Laden before it did, it should have arranged for a building to be named for him. Then it could have looked on as a horde of energetic fundraisers tracked down his home address.
There is also the lightning-rod effect. Seeing famed conservative policy funder David Koch's name on the Lincoln Center theater, or on the plaza he donated $65 million to have built at the Metropolitan Museum of Art, drives some liberal New Yorkers around the bend. The inscription of Koch's name on a fountain at the Met is characterized by one public commenter as a "political billboard."
Sniping of this sort is another risk any donor takes when he agrees to attach his name publicly to a gift. Berman advises donors that these potential hazards of the territory are not to be taken lightly. She also says that reputational echoes off the recipient organization should be considered. "How would you feel if you put your name on a building of a place that was helping to serve families at risk, and it turned out people there were being abused?" That's an unlikely scenario, but when you're tying your name to an organization, it's crucial to do your research.
Donors can also be pulled into naming controversies even when it's not their names that are being enshrined. In the wake of Justice Antonin Scalia's passing, George Mason University received a combined $30 million gift—$20 million from an anonymous donor, and $10 million from the Charles Koch Foundation—that was tied to an agreement that the university's law school be named after him. Liberal members of the faculty protested "the memorializing of a Supreme Court Justice who was a significant contributor to the polarized climate in this country" (apparently seeing no irony in that objection). The administration at George Mason defended the idea of recognizing a 30-year member of the highest court in our land, and the State Council of Higher Education eventually ratified the change unanimously.
This sort of "heroic" naming which honors an admired public figure rather than a donor used to be much commoner than it is today. Doug White believes that the modern tendency to want something named after yourself is reflective of a broader "growth of ego" in the field of philanthropy. Gifts made in honor of someone else have a certain nobility about them, and can be a refreshing change from today's norms.
One lesson of all of this is that naming agreements can make donors vulnerable. They invite speculation on who the giver really is, what they believe, and whether their name is "deserving." It can be a battlefield.
It thus takes a measure of courage to put your name up in a public place. There is an easy assumption that vanity is at the center of most philanthropic namings, and that it's common for donors to demand their name in lights in return for their cash. At times that's true. But very often the case is reversed. Most philanthropists give generously because they get satisfaction from helping others or improving society. They realize there are risks in sticking their heads up as they act, but they also know that being public in their giving can fuel a virtuous cycle.
"Philanthropy is a happy virus, and it spreads better if the donors are known," summarizes Scott Nichols. "I do think there's a crowd mentality," agrees Melinda Gates. "It becomes the right thing to do. And so more will give, because others are doing it."
Though Paul Hewson (known as Bono) of the rock group U2 delivers much of his charity privately for religious reasons, he has praised the Gates family and their ally Warren Buffett for helping "change the rules of the game" by giving away nearly all of their fortunes. When the two richest men in the world publicly hand off their wealth to charitable causes, that redefines what it means to be a "good billionaire," he suggests.
Tom Riley, an executive at the Connelly Foundation in Philadelphia, argues that American citizens should compete to help others. "Could there be a more benevolent and healthy form of competition than to see who has given the most generously and boldly? Bring it on!" He urges that all tools available to inspire, cajole, or encourage charitable gifts—splashy publicity, names on buildings, peer encouragement, whatever—should be considered valid. "We have a civic duty to recognize and be recognized for philanthropic acts, whether large or small. We need to repeatedly
be reminded and remind others of how valuable and wholesome it is to be a donor."
Kate Harvey is a writer and classical musician in Charlottesville, Virginia.
Costs and Value in Commercial Namings
Charitable gifts are not the only sector where there is some controversy over the value of naming rights. Corporate namings of professional sports stadiums have become a big business. Even in this competitive market, though, there is disagreement over how much goodwill is carried in a moniker.
There was originally some reluctance to mix sports and corporate promotion too overtly. When John Taylor built a park in 1911 for his recently acquired baseball club, the Boston Red Sox, he declared that the stadium would be named after its neighborhood. Cynics, however, suggested Taylor may have had his eye on the promotional value to his other business interest: the Fenway Realty Company.
Chicago's Wrigley Field (1926) was technically named for the team owner, though that was also the name of the chewing gum that made his fortune. In 1953 the Commissioner of Baseball rejected as unseemly a proposal to rename Sportman's Park in St. Louis "Budweiser Stadium." It was instead renamed Busch Memorial Stadium, after a co-founder of Anheuser-Busch. (The company introduced Busch Beer the next year.)
The first overt stadium naming deal was signed in 1973: Buffalo's complex became Rich Stadium, after the Rich Products food company. Naming contracts proceeded only slowly through the 1990s.
Such hesitation now seems as quaint as Fenway Park itself. Today, well over three quarters of major league baseball, football, hockey, and basketball teams play in branded facilities. Naming agreements generally run from 15 to 25 years.
Both Citi Field in Queens (home of baseball's Mets) and Barclays Center in Brooklyn (home of basketball's Nets and hockey's Islanders) operate under 20-year deals that generate upwards of $20 million annually for the teams. MetLife Insurance recently agreed to a 25-year deal expected to cost $17 million per year for rights at the new stadium shared by the NFL's Giants and Jets. The Dallas Cowboys sold naming rights for their stadium in Arlington, Texas, to AT&T—reportedly for $19 million per year for 25 years.
Changes to existing stadium names can be resented. Attempts to rebrand San Francisco's venerable Candlestick Park as 3Com Field and then Monster Park were so loathed that city voters passed a referendum requiring the name to revert to Candlestick after the contract expired. The park was demolished, though, in 2014 after the 49ers moved to Levi's Stadium in Santa Clara—a name that cost the jeans maker $220.3 million over 20 years, with an option to extend the deal for another five years for $75 million. Denver Broncos fans were so unhappy when the replacement for the beloved Mile High Stadium was named Invesco Field that the stadium authority was forced to compromise with the unwieldy "Invesco Field at Mile High."
Are these deals worth their costs? The increasingly large amounts paid by companies suggest they believe naming rights to be a valuable investment that strengthens a brand. Economists who have studied these deals, though, are dismissive of such claims. Michael Leeds, a professor of sports economics at Temple University, published a 2007 analysis of more than four dozen major league stadium namings between 1997 and 2003 and flatly concluded that "although some announcement-day effects are positive and significant, the cumulative effects never are." Early public enthusiasm "quickly dissipates." Other research has generally backed up his analysis.
Corporate naming deals in pro sports show there can be lots of money in a name. How much true value exists is not so clear.
Justin Torres was a contributing editor to Philanthropy.