Connecting the Bots
Steve Ballmer, who joined Microsoft in its infancy and eventually spent 14 years as CEO, built his career on a technology that has revolutionized modern professional life. But in the world of social services, where his philanthropy is focused, the benefits of that are often nowhere to be seen. In a recent interview with Bloomberg News, Ballmer describes visiting a county department of mental health whose organizational system consisted of "hundreds of sticky notes in a variety of colors tracking things like different types of programs for various ages."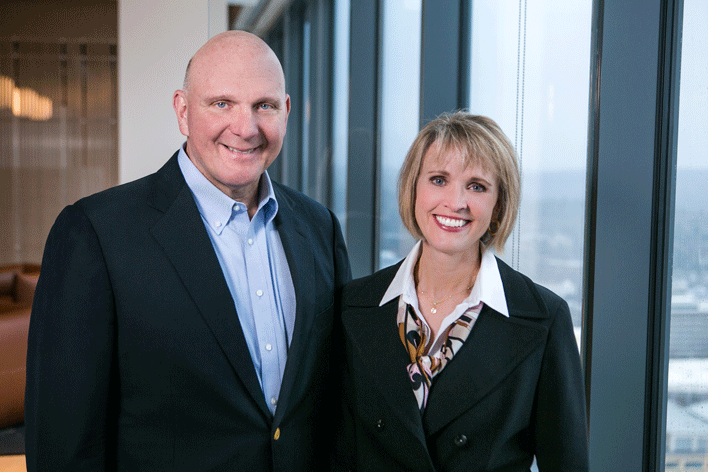 Steve and Connie Balmer invested $59 million in software to help social services better reach vulnerable kids.
Dysfunction within a single agency is only the beginning. When your mission, like the Ballmer Group's, is to improve the lives of vulnerable children, almost all conversations eventually converge on the need for "wraparound services." There are so many different government agencies and nonprofits of all sorts that can help children living below the poverty line, in unstable or even dangerous homes, who may not have enough to eat or who are struggling in school. But whether those different agencies can provide the kind of comprehensive care necessary to help these children depends in part on ensuring that the right hand knows what the left hand is doing. Unfortunately, that is often not the case. There are often multiple public and private organizations trying to help children and families, each one operating separately.
Just as the groups don't communicate with each other, the technology they use to manage their data couldn't connect if it tried—"from boxes of forms, to spreadsheets that don't talk to electronic systems, to very sophisticated custom-built software that doesn't talk to other software," explains Korey Klein, a technology specialist at the Ballmer Group. People whose needs might be identified by one part of this system are falling through the cracks because that information is not conveyed to groups that could help. "A great deal of intelligence on how to better serve them is being missed."
The Ballmers became engaged in this problem several years ago when they gave $9 million for the creation of a data-analytics system to connect Washington state's local child-welfare agencies and various nonprofits also serving those children. At first it seemed like a success, but as the years went on, it became clear that maintaining its usefulness would require an additional investment of tens of millions of dollars.
So, with an impact investment of $59 million, they partnered with the Austin-based firm Social Solutions—founded by two caseworkers—to develop off-the-shelf software that would allow these nonprofits and government agencies to track their data and better serve their clients. The software would give these organizations a "data dictionary," a common language that would allow them to share information. And algorithms that Social Solutions is developing would use that data to recommend what other agencies and people should be involved. For instance, after-school programs would be able to not only find out how kids were doing in their classes in real time, they would also be able to suggest, based on students' profiles, other programs that could benefit them.
Starting in Kansas City and San Antonio, Social Solutions will be providing its software package known as Apricot to more than 40 nonprofits that provide education-related services to underprivileged K-12 students. The hope is to expand to several new cities each year.
Half the Ballmer Group's investment will go towards a bigger data-science team to accelerate product development. The other half will reduce the price of the software for nonprofits by 50 percent. While Social Solutions is primarily focused on helping education organizations now, the firm's Alexis Zotalis sees almost limitless possibilities for this kind of data-sharing. Whether it's organizations that serve the homeless connecting with workforce training or agencies that serve abuse victims working together to help entire families, easing the flow of information and using data analytics to predict what other services could benefit a family would be a great help.
She acknowledges that in some of these areas there may be too much sensitivity to aggregate data. Is there a tech solution for that too? Put the programmers on the case.
—Naomi Schaefer Riley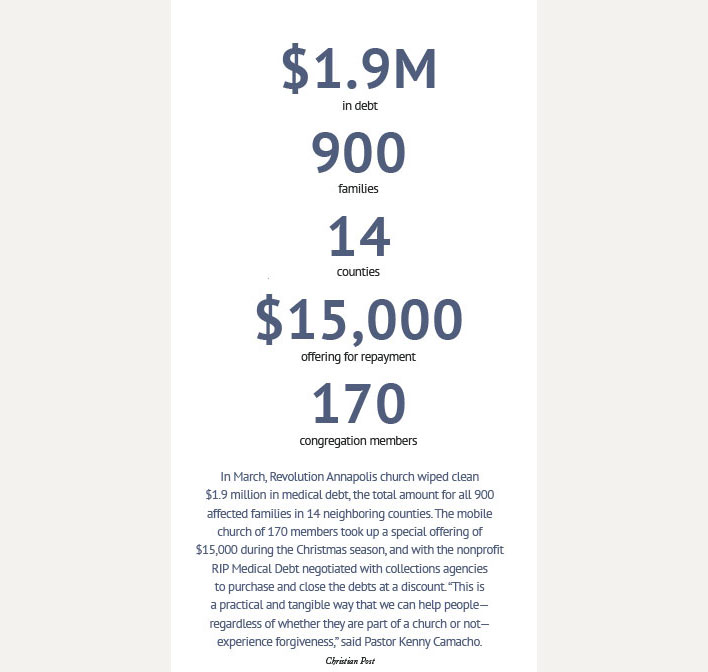 Philanthropic Prod for Public Innovation
Michael Bloomberg, business titan and philanthropist perhaps best known for his stint running a small town called the Big Apple, has issued the call to other city leaders: the best hope for change is at the local level. "Compared to Washington, America's cities are more nimble, more pragmatic, more responsive to public concerns, more open to experimentation," he said while unveiling a $200 million charitable initiative to spur municipal improvements.
The initiative started off relatively modest. In 2017 Bloomberg gave $600,000 to the U.S. Conference of Mayors to tout mayors' achievements and policy opinions in the press. And his pro bono consulting group, Bloomberg Associates, took on five new municipal clients.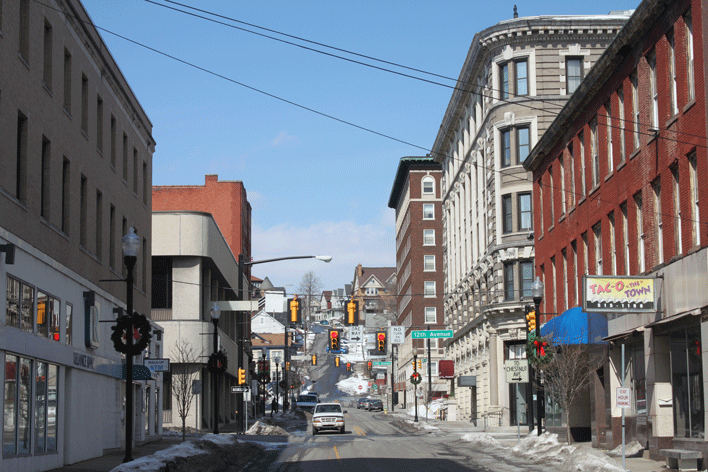 Bloomberg Philanthropies boosted problem-solving in 325 U.S. cities large and small
But the American Cities Initiative grew in dramatic ways. Its 2018 survey queried 156 mayors, making it the largest public-opinion survey of those leaders. It offers mayors and their staffs executive leadership development training at Harvard. Bloomberg-funded innovation teams ("i-teams") of data analysts, designers, and researchers have helped dozens of cities attack public problems. In Syracuse, New York, the i-team used new technology to predict where sewer lines would break, saving the city $1.2 million. The initiative has also enfolded earlier Bloomberg efforts, such as the problem-solving conference CityLab and a data partnership with Harvard and Johns Hopkins University, which in 2017 helped South Bend, Indiana, increase police applications sixfold. And it launched the recently concluded Mayors Challenge, a contest with a $17 million pot of prizes and coaching for cities that came up with solutions to urban problems.
Former railroad town Altoona, Pennsylvania, was among the hundreds of American cities that entered the contest, hoping to be one of 35 to win the $100,000 check to test its ideas, then later the heftier grand prize. Mayor Matt Pacifico, age 36, had his eye on helping the city's "disconnected youth"—the 14 percent of 16-24 year olds in his community who were neither in school nor working. "We want to stop that cycle," he said.
Running Altoona was not Pacifico's idea. He was operating his family's bakery when a friend told him there were no Republicans in the mayoral race and nudged him to run. He laughed off the suggestion, noting that he couldn't even name the current mayor at the time. But on second thought he entered, and within three years of his election managed to pull Altoona out of its "financially distressed" status.
Engaging dropouts was also not his idea. Pacifico entered the Mayors Challenge thinking his project would be revitalizing a beleaguered downtown building. But after a day-long "Ideas Accelerator" workshop with Bloomberg Philanthropies staff—a service the foundation offered to the first 300 cities to apply—Pacifico was inspired to take on a thornier problem.
Altoona didn't win. Nine other cities took home $1 million each in late 2018 to address problems from air quality to homelessness. But Pacifico relished the time sitting down with local school officials, county economic development gurus, and other public servants with whom he didn't usually work. He told his team regardless of the contest's outcome, he'd like to tackle the youth problem. He took a step toward that last year, assembling a council of high-school students to weigh in on issues they face.
—Liz Essley Whyte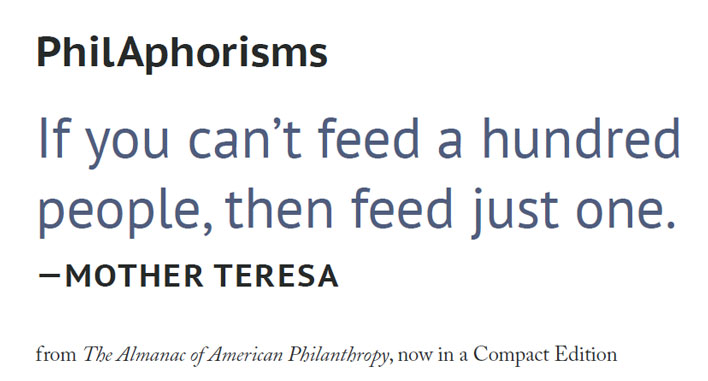 Girl Power
Year after year, the United States ranks near the top of countries whose citizens actively volunteer their time—creating a thick web of civic life, and contributing to some of the most personal and local of local philanthropy. One of the many organizations that fosters this public spirit does so from an early age, strengthening familial bonds while cultivating volunteers for life.
In 1925, a small group of Los Angeles mothers brought their daughters to help them gather food baskets for the hungry and assemble layettes for the American Red Cross. From this simple act of shared service sprang the National Charity League, a philanthropic organization especially for mothers and daughters. It was officially incorporated in 1958 and has now grown to 260 chapters, with 70,000 active members and alumni from all walks of life. These mother-daughter teams join as the girls turn 12, and cycle to sustaining members as the girls become 18. The girls came to be known as Ticktockers—instead of waiting around and watching the clock while adults effect change, they are poised to improve their communities from a young age.
Last year, local chapters served 1.3 million volunteer hours to national and local charities and another million hours learning how to run a charitable organization. Ticktockers who reach 100 hours in a year earn the President's Volunteer Service Award.
Nomiki Klonaris, mother of first-year Ticktocker Athena and incoming member Artemis, learned of NCL while volunteering with the Girl Scouts. It was just what she'd been looking for and didn't know existed. With their chapter in Dunwoody, Georgia, she and Athena have spent the past year distributing donations for foster-care families with the Foster Support Foundation, preparing hot meals for the Community Assistance Center and the Ronald McDonald House, visiting residents and helping with errands at senior-living homes, serving at Dunwoody Nature Center events, and helping on the ground at national fundraisers for the American Heart Association and Susan Komen Walk for the Cure.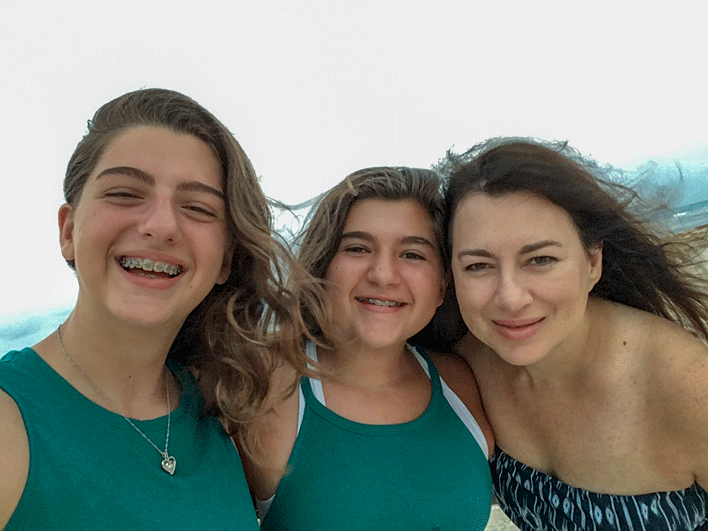 The National Charity League brings mothers and daughters together in service to their communities. 
At first reserved and shy, Athena has blossomed into a young leader, inspired by her sense of purpose and the strong women around her. Nomiki is grateful for the other moms who reinforce these values, and the opportunity to learn critical thinking in trying to serve each nonprofit most effectively, as well as the quality time spent with her daughter.
Making people smile with her acts of service "brings joy to me," Athena says—a lesson that is never too early to learn.
—Regina Truslow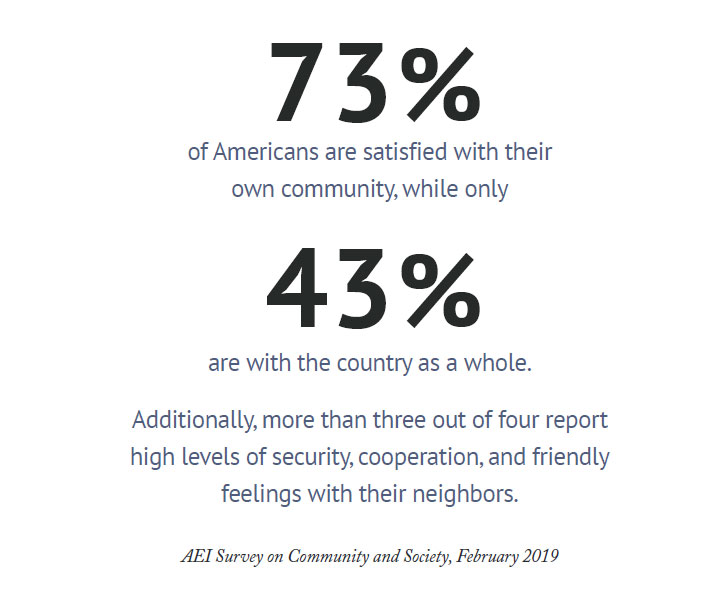 Supporting the Samaritans
A wealthy industrialist who was a pioneer in the American tobacco industry, James Buchanan Duke had a vision for a healthy Carolinas that is still honored by the endowment he created in 1924. Today the $3.7 billion Duke Endowment focuses on child care, higher education, health care, and, more uniquely, rural churches. These churches are often the cornerstones of their communities. Philanthropy contributor Allison Futterman discusses the foundation's rural-church program with its director, Robb Webb.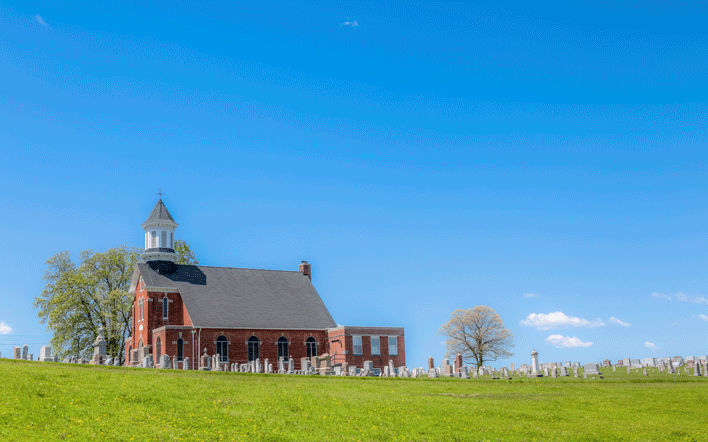 Q: Why are churches important in rural communities?
A: Churches are anchor institutions for people who've lived in a place for a long time. There was a time when rural communities were agrarian. Then there were mills, and then the mills closed. Children moved away. But the one thing that remained was the church. That longtime staying power gives them an important role in these communities.
They also play an important formation role in the lives of the congregants. The gift of a small church is that everyone knows who you are, and they expect you to be there and to use the talents you have to help others. There's a sense of reliance on one another and accountability. This helps address isolation. 
Q: What are some unique needs in rural areas that churches address?
A: Churches provide social safety nets like temporary food assistance, with the church becoming a distribution point for supplies from larger city food banks. We work hard to make the food as nutritious as possible. Rural churches also help with affordable housing, and marshal large amounts of volunteers to fill in gaps. 
For example, some churches host a summer-literacy program for young students to help them retain what they've learned during the school year. And literacy is just one part of the enrichment program. Volunteers take the kids to museums and attractions in the area. They take them to the movies. For some kids, they've never been to a movie before—it's a big deal. They benefit from cultural outreach that they wouldn't ordinarily get.
Q: How does the Duke Endowment recruit church leadership?
A: We have a longstanding fellowship—we pay for seven students a year to go to Duke Divinity School, and they commit to five years at a rural North Carolina church. One of the hurdles that keeps people from serving rural areas is that the pay may be lower, so they can't pay back student loans. We've reduced that burden, and now we have almost 60 fellows serving at churches and another 20 at the divinity school. Many of these new leaders are some of the best and brightest in their class. They think creatively about real issues happening in rural places. Our hope is that when you unleash a fresh set of leaders into rural places, they can make church more interesting and craft new solutions to entrenched problems. 
Q: How do you promote community engagement?
A: We built a technical-assistance network to help churches bring new people in. These folks look at the data related to the church and community and analyze it, in order to help the church be better engaged. The network will look at assets the church has, look at community needs, and make connections.
For instance, could a church fellowship hall that's not getting much use during the week be used as a commercial kitchen, or another business incubator? We need to be imaginative about churches using their assets for entrepreneurialism, to create something just and good. Churches have traditionally been home to 12-Step programs, and there's a long history of groups that have spun off from those programs, such as Celebrate Recovery and Bridge to Recovery, which provides temporary housing for people who are out of detox. Churches understand what their community needs.
Q: Churches are often involved in some of the other program areas the Duke Endowment funds, such as child care and various social services. Do you do any cross-disciplinary programming?
A: We look for those opportunities with every grant cycle, and we have a few child-care programs. We've also looked at the dearth of foster parents and worked on recruiting and training church members to become foster families. We want to create more foster families for kids in North Carolina who need them. With health care, we have a deep interest in food and nutrition and the social determinants of health.
Localist Experiment Proliferates
How an anonymous community scholarship turned around the brain drain and sparked new policies in several states
Kalamazoo is a mid-sized community in the heart of the country's Rust Belt. None of its supposed constraints based on size or location prevent it from coming up with an idea that is revolutionizing higher education in America. In 2005, a small group of donors (who remain anonymous to this day) created the Kalamazoo Promise by making an extraordinary investment in the city's youth to improve both social and economic development in the city. By using its money to create a reason for people to live in, and hopefully move back to, the city, Kalamazoo hoped to create an ever-increasing tax base instead of having to raise rates to generate more revenue.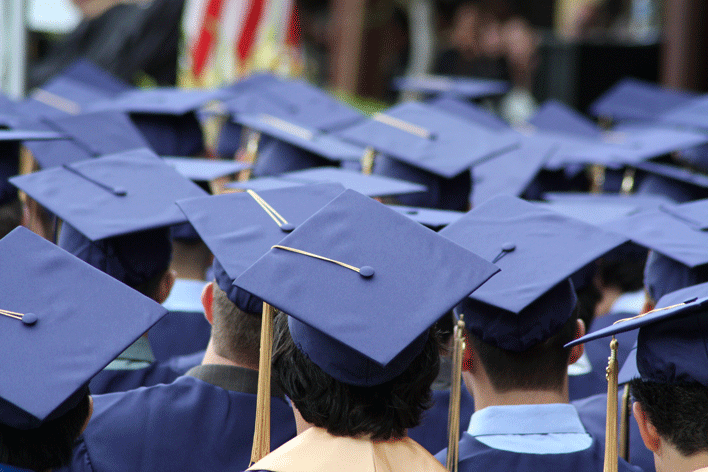 A scholarship idea from a small group of local donors inspired policymakers from coast to coast.
The Promise offered any graduate of the city's public schools free tuition at any of Michigan's colleges or universities, provided those students maintained a 2.0 grade point average and made progress toward a degree. (The idea has since been expanded to include 15 private colleges in the state that were willing to accept public tuition levels for Promise students.) Scholarship levels varied based on how many grades the student attended in the city's public schools, not on a determination of need or merit. And so was born the first "place-based" scholarship program in the county.
A study by the Upjohn Institute for Employment Research showed that ten years after the Promise was put into effect, students in the Kalamazoo Public Schools were graduating from high school, enrolling in college, and completing their studies at rates that exceeded their non-public-school counterparts in every demographic category.
The community's innovative idea, based on its knowledge of uniquely local conditions, worked. In the 20 years before the Promise Program was implemented, Kalamazoo was experiencing a steady population decline, stagnating wages, and high unemployment. In the years immediately following the implementation of the program, enrollment of local students in Kalamazoo Public Schools increased, and wages, salaries, and employment were the best of the 14 Metropolitan Statistical Areas in Michigan. The city's population also began to increase. None of this would have happened without this type of social system innovation at the community level….
In 2008, the Knox County, Tennessee "mayor" or chief executive, Mike Ragsdale, was lobbied by his neighbor, Randy Boyd, a very successful entrepreneur and dog lover, to help make Knox County more pet-friendly. In return, Ragsdale asked Boyd to help him form Knox Achieves, a scholarship program modeled after the Kalamazoo Promise. The Knox County version was funded by a mix of public and private dollars, and Boyd became a major donor to, and board chairman of, the effort. Also joining the board was the mayor of the city of Knoxville, Bill Haslam. The program instantly showed signs of success in increasing student enrollment in their community and technical colleges, and it was expanded to 20 counties across Tennessee. By 2013, 40 percent of the state's high-school graduates had access to the program.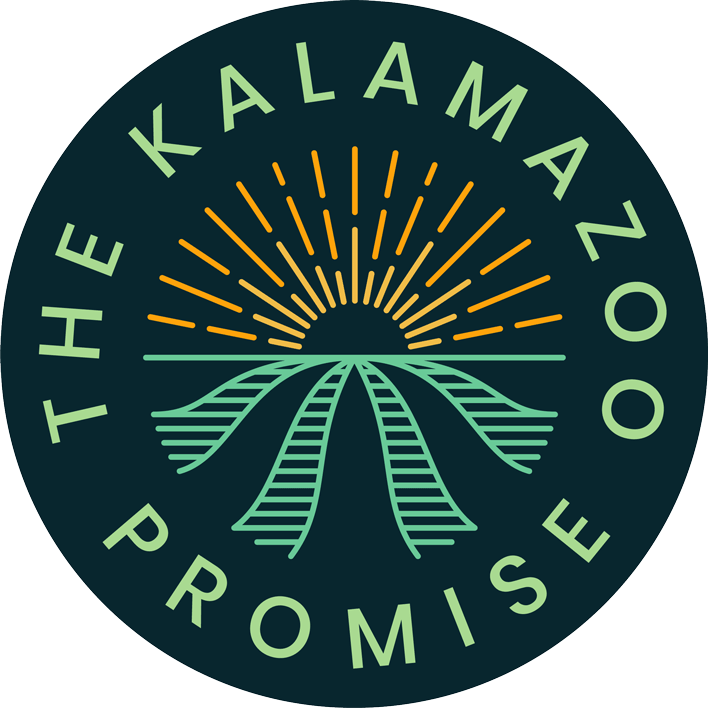 In 2010, Mayor Bill Haslam, a Republican, was elected Governor of Tennessee and, along with his newly-appointed commissioner of economic and community development, Randy Boyd, convinced the state's conservative legislature to take the idea statewide. Renamed the Tennessee Promise, it made all the state's community colleges tuition-free for qualifying high school graduates. It became the centerpiece of Governor Haslam's efforts to improve the skills of the state's workforce….
Within a year of the Tennessee Republican legislature enacting the program, the Democratic legislature in Oregon adopted a similar one. The next year, six other states of different partisan persuasions made their community colleges free, with New York upping the ante by making its four-year colleges and universities tuition-free as well. Some of that growth occurred, as Rogers's theory said it should, through competition with neighboring states. Kentucky and Arkansas, for example, adopted Promise Programs, which, while smaller in scope, were their way of responding to the popularity of Tennessee's program, not just among voters, but with employers as well. Other states, such as Rhode Island and Nevada, simply emulated that which was already proving successful in Tennessee in order to meet their own workforce development needs. But none of it would have happened without the initial efforts of private citizens demonstrating the value of the idea to the future governor of Tennessee.
Excerpted with permission from Healing American Democracy: Going Local by 
Mike Hais, Doug Ross, and Morley Winograd (Blue Zephyr, 2018).