Multiple Winners
Inaugurated in 2010, the Gordon E. Moore Award is the grand prize at the Intel International Science and Engineering Fair (ISEF). Every year, the competition draws some 1,500 high school students from around the world to compete for the Moore Award's $75,000 purse. This year's winner is Jack Andraka, a 15-year-old high school freshman from Crownsville, Maryland. Andraka developed a new way to detect early-stage pancreatic cancer. He coated strips of paper with nano-tubes made of atom-thick carbon that had been saturated with particular antibodies. When the paper strips are dipped in a patient's urine or blood, mesothelin—a protein that can indicate pancreatic cancer when found in high concentrations—adheres to the antibodies in the nanotubes, noticeably changing the electrical conductivity of the paper strip. Early testing has shown the method to be 90 percent accurate, and, relative to current tests, Andraka's sensor appears to be 28 times faster, 28 times cheaper, and over 100 times more sensitive. Should those initial results hold up, it will offer a superb illustration of the ability of private philanthropy to yield compound gains to society. Intel stands to increase shareholder value, having associated its corporate brand with the brightest minds of the future. Andraka is well-positioned for a meteoric career in medical research, launched with a gold medal from the Olympics of high school science fairs. And humankind is the biggest winner of all, with a vastly improved tool for diagnosing pancreatic cancer.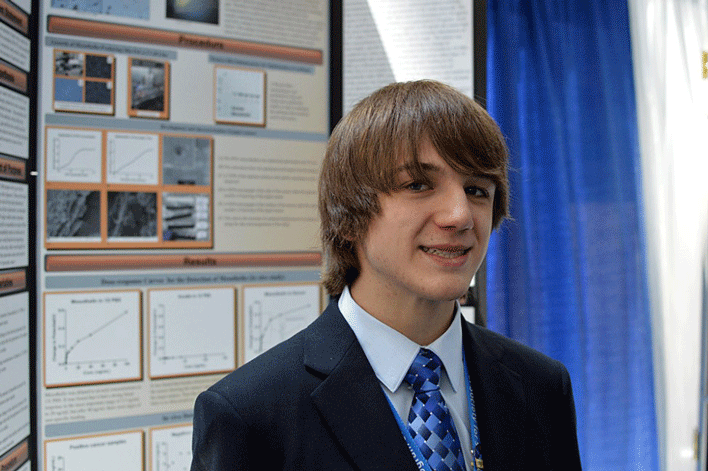 Jack Andraka
Trial and Error
Inside Higher Ed reported in April on an interesting case at the medical college of the University of Aberdeen in Scotland. The school turned down offers of over $4 million for a chair in anthroposophy, a century-old discipline that presumes a connection between physiological and spiritual processes. (Anthroposophy uses mistletoe to treat cancer, for example, on the theory that both are parasitic growths that eventually kill their hosts.) The episode raises interesting questions. On the one hand, the medical community has an ethical responsibility to promote that which increases—and to discourage that which diminishes—human health. On the other hand, it is a comparative advantage of philanthropy that private donors enjoy the freedom to fund and advance unconventional ideas. Recall the example of John D. Rockefeller, who may well be history's most accomplished philanthropist. In 1901 he founded the Rockefeller Institute for Medical Research, a revolutionary enterprise at the time; never before had American medicine been conducted in a laboratory without patients. The concept was so novel, in fact, that the idea of biomedical research faced criticism. ("The proposal encountered skepticism in the medical community," writes biographer Ron Chernow. "It seemed quite rash, even quixotic, to pay grown men to daydream and come up with useful discoveries.") But Rockefeller was also a lifelong proponent—and funder—of homeopathy. His giving to scientific research resulted in immediate improvements in human health; his giving to homeopathic research never produced much of value. Without the freedom to test unconventional hypotheses, Rockefeller may not have funded homeopathy—but he may not have funded scientific research, either.
Giving Up? No
In 2011, Americans gave away an estimated $298.42 billion. On the whole, concludes the recently released Giving USA, charitable giving rose only slightly from 2010, up about 0.9 percent after adjusting for inflation. Donations to nonprofits increased across all categories, with two notable exceptions: foundations and religious organizations. (Both saw giving decline by over 4 percent, adjusted for inflation.) Commentary on the numbers was mixed. "Charitable giving, like other spending categories in the average American household budget, seems to be climbing out of the trough that resulted from the Great Recession, much like some other indicators measuring the state of the economy," says Giving USA Foundation chairman Jim Yunker. However, charitable giving from 2010 to 2011 grew at less than half the historical rate for growth in the two years after a recession. "If we continue to grow at this rate, it will take more than a decade to get back to where we were in total giving in 2007," notes Patrick Rooney of Indiana University's Center on Philanthropy. The modest increase year-on-year is worth noting below the fold, but let's not bury the lede: in the midst of a crippling economic contraction, Americans gave away nearly $300 billion.
Enhancing the World's Encyclopedia
This winter, the Encylopædia Britannica announced its intention to shift all of its content online and cease all future print publication—falling victim, it appears, to the disruptive innovation that is Wikipedia. Now, with some help from the world's leading tech giants, the free online encyclopedia is taking steps to make itself still more efficient. Microsoft co-founder Paul Allen, the Gordon and Betty Moore Foundation, and Google are together giving $1.7 million to support Wikipedia's Wikidata project, which would add a back-end database component to Wikipedia. If, for example, Usain Bolt were to win three gold medals at the Olympics in London this summer, users would currently have to manually update that fact in each of Wikipedia's 300 languages. Wikidata would automatically update such facts and figures across the entire encyclopedia. "It will become almost like the world's almanac, not just the world's encyclopedia," says Mark Greaves, vice president of the Allen Institute for Artificial Intelligence. This gift will make Wikipedia a more efficient resource than it is now—and faster, by far, than the speed of print.
Jack Benaroya, RIP
These days, Seattle philanthropy seems almost synonymous with high-tech entrepreneurs. But Jack Benaroya made his millions long before Paul Allen and Bill Gates began to dream of a computer in every home. Born in 1921, Benaroya moved to Seattle as a boy, graduated from high school, and served in the Navy during World War II. He entered real estate development after the war, mostly building post offices. In the 1960s, he pioneered the concept of the business park, where warehouses would be surrounded by lawns, shrubs, trees, and sidewalks. "Jack was a man who understood that people work better in a beautiful environment," said a long-time business associate. "He loved things that were orderly and well-kept." Benaroya employed the concept throughout the Northwest, and his business parks in Seattle and its suburbs provided a home for the surge of economic growth that the region would soon enjoy. In 1984, he sold his business for $315 million, dedicating the rest of his life to philanthropy. Benaroya's name graces Seattle's symphony hall, to which he gave a then-record $15 million. He supported research on diabetes and autoimmune disorders, as well as Jewish causes and scholarships for deserving young men. Benaroya passed away in May. His legacy, however, endures wherever an office parking lot is bordered by boxwoods, and throughout a drizzly city that was warmed by his generosity.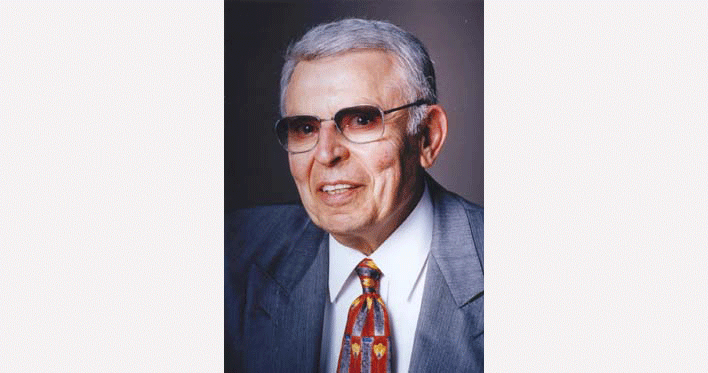 Jack Benaroya
Editor's Note
Hippocrates called it karkinos, or crab, because the long tendrils of a malignant tumor reminded him of a crab's outstretched arms. The Roman writer Aulus Celsus later translated the Greek to Latin, giving us the word cancer.
Cancer has plagued mankind since the origin of the species. Some 36 centuries ago, Egyptian scribes recorded the treatment offered in eight cases of breast cancer. In each instance, the tumor was cauterized with an instrument called the "fire drill." The results, concluded the papyrus, were utterly discouraging: "There is no treatment."
There is no treatment: Those four words are alien to the American tradition of private, voluntary initiative. Across the nation, donors large and small are supporting efforts to diagnose, treat, and, eventually, cure what has come to be called the emperor of all maladies.
Of course, cancer remains formidable, relentless, and deadly. The American Cancer Society estimates that in 2011, about 1.6 million new cases were diagnosed within the United States alone. In that same year, cancer is believed to have taken the lives of nearly 600,000 Americans. Cancer is second only to heart disease as a cause of death in this country. It will take one life out of every four.
Cancer may be resilient, but so too is American philanthropy. Despite the magnitude of the challenge, donors continue to step forward to offer help and hope to the afflicted. In 2011, for instance, Richard O. Jacobson made an outright gift of $100 million to the Mayo Clinic, which will be used to launch a program for proton beam therapy. Gilead Science pledged $40 million over a four-year period to Yale University for cancer research. And T. Denny Sanford, who at the age of four lost his mother to breast cancer, donated $100 million to establish the Edith Sanford Breast Cancer Center in Sioux Falls, South Dakota.
This issue of Philanthropy is dedicated to these philanthropists, and to the many other donors who, like them, are striving to end the war on cancer with a swift and decisive victory.
—Christopher Levenick