Discussions of education reform more often center on policy than philanthropy. But these days, philanthropy is leading national improvements in schooling, and showing that better education is as much about empowering families to make choices as it is about empowering legislators to make new laws. Since 1998, for example, 139,000 students have had their life courses altered by the Children's Scholarship Fund, a program created by donors Ted Forstmann and John Walton after they tired of waiting for Congress to act. They gave $6 million to a local scholarship fund, and then $100 million to take the program nationwide. In her new book Opportunity and Hope, Naomi Schaefer Riley brings us the stories of ten of the students who benefited from this effort.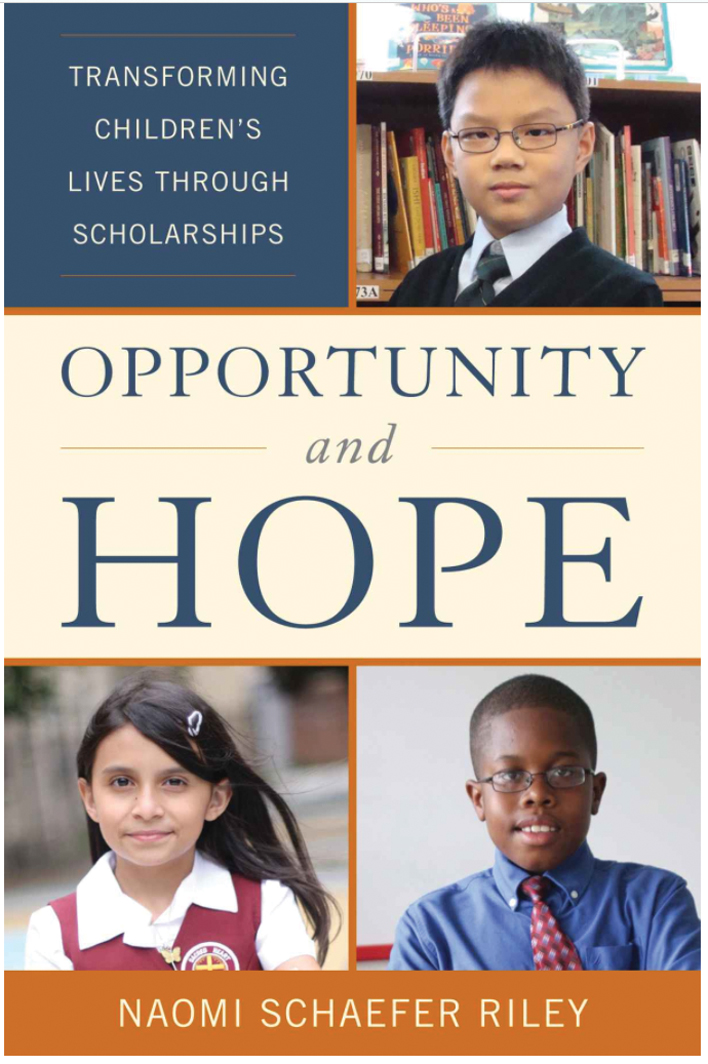 Meet Nyawuor Paljor, a Sudanese refugee in Omaha whose scholarship to All Saints Catholic School helped her and her siblings escape the violence and chaos in their local public school and thrive in their new American life. And Mira Martinez, a pediatric nurse in training whose education at a Cristo Rey school, sponsored by a CSF partner program in Denver, included work experience in a variety of professions, giving her a broader sense of her options and the means to reach them. And Silas Farley, a talented dancer from a large, working-class family in North Carolina, whose early support from CSF prepared him for a career in the New York City Ballet. These case studies show how dedicated educators and generous financial sponsors can join forces to help fragile students reach otherwise unattainable heights.
The Children's Scholarship Fund now provides more than 25,000 scholarships a year, mostly to K-8 students. The program sometimes continues to support recipients through high school, and it has had great success at springboarding its beneficiaries into other high-school and college scholarships, because it paves the path to a quality education early on. ("High-school graduation," Riley notes, "can be predicted with reasonable accuracy by a child's reading skill at the end of third grade. A person who is not at least a modestly skilled reader by that time is unlikely to graduate from high school.")
The fund succeeds partly by inspiring extra parental effort. While the average income of a CSF family in many cities is in the range of $20,000 per year, they are required to contribute at least $500 a year to tuition to demonstrate their commitment to the child's education. The book describes parents who go to great lengths to set aside these sums. Starting with that shared investment and commitment, many families persevere to overcome previous inadequate schooling and other disadvantages.
Opportunity and Hope's first and perhaps most remarkable chapter is a portrait of Jason Tejada, a CSF recipient who attended the Incarnation School in Manhattan. Tejada is not shy in talking about the "drug life" that engulfed many of his friends and family members. But Incarnation offered alternatives to this all-too-common path: Tejada participated in student council and math club. He became a tutor to other students. He worked on the stage crew during his four years at the school. Incarnation provides these opportunities with tuition set at $4,000 per student, while New York City public schools spend about $20,000 per student.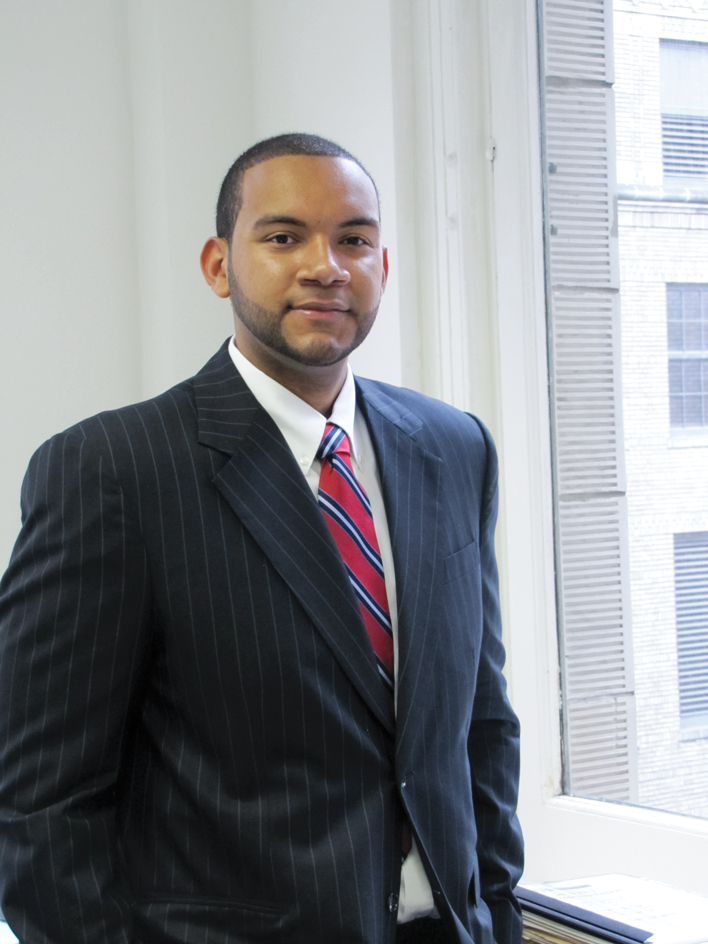 Jason Tejada beat the odds. (Children's Scholarship Fund)
A work ethic and academic striving were expected of all Incarnation School enrollees, and Tejada did his part on the way to a stellar high-school career. His original goal was to attend a City University of New York program close to his home, but his guidance counselors encouraged him to set his sights on schools like Harvard, Cornell, and Columbia.
Even as Tejada was beating the odds academically, he was facing a tougher test during his middle-school and high-school years: cancer. He was diagnosed with non-Hodgkin's lymphoma during the final months of his time at the Incarnation School. Tejada's teachers worked hard to prevent this setback from stalling his academic progress, adding individual support and spiritual attention to their education offerings.
Tejada continued to college at Columbia, where he studied business, then chose to pursue a career with JPMorgan Chase. Riley catches up with him just as he is about to enter the high-pressure, high-reward world of finance. Despite his change in scenery and the demands on his time, he has not forgotten those who helped him reach his potential. He returns to Incarnation to spend time with his teachers and their classes, where students are full of questions about his career and what they can do to follow in his footsteps.
In addition to putting a human face on the work that CSF and other private scholarship funds do to benefit low-income students, Riley wields a combination of statistics and stories to dispel myths about private academies and charter schools. She deflates the notions that these alternatives to district schools are fanatically religious, profit-driven, "boutique" institutions that cater to the rich, or are otherwise unwelcoming to disadvantaged students.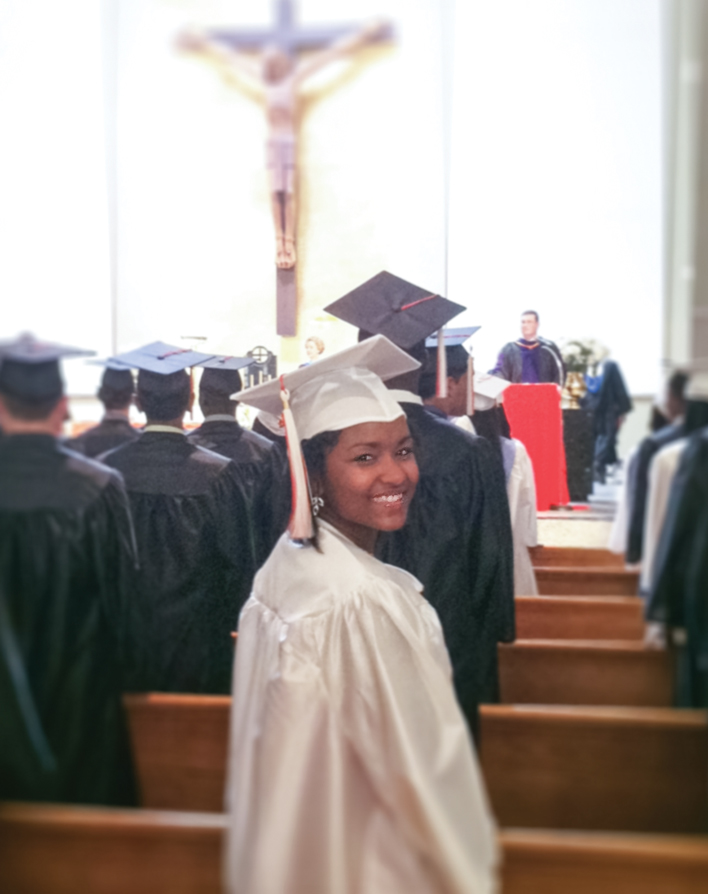 A scholarship helped Danielle Stone succeed. (The Stone Family)
It's clear from Riley's accounts that the schools attended by CSF recipients are motivated by a deep concern for the academic and personal well-being of their charges. It's equally clear that the students and their families are grateful for what the schools offer them. Many graduates return to mentor younger students at their old schools. In 2013, the Philadelphia branch of the Children's Scholarship Fund received a $10,000 check from a family whose children had been part of the program for nearly 15 years. Administrators were puzzled about how the low-income household could make such a generous donation. It turned out that the children's father was part of a 48-person group of transit workers who won a $112 million lottery jackpot together. A letter attached to the check included these words of thanks: "We've got the ability to give now rather than receive and we want to give back to this program that has meant so much to our family. Because of what you've done for us, we want to do for others."
This is one of the rare books about education that is more personal than polemic. The most rewarding aspect of charitable giving is seeing grateful beneficiaries improve their lives as a result of assistance they receive. Opportunity and Hope shows the human effects of smart philanthropy in action.
Dustin Petzold is a writer in Washington, D.C.