The American Eagle Foundation is a Tennessee nonprofit that helps conserve birds of prey. When some of its leaders were on Capitol Hill a few years ago for an educational presentation, they learned that a pair of wild eagles had just built a nest in a magnificent tulip poplar tree right in the heart of Washington. After the eagles left for their annual migration, foundation staffers returned to D.C. and, with the help of volunteer tree climbers, installed two high-definition video cameras right above the nest. This effort paid off when the eagles returned this February and laid two eggs, which hatched in March. The public was riveted by the remarkably vivid livestream, which was viewed more than 7 million times as the chicks (dubbed "Freedom" and "Liberty" after 36,000 votes) emerged from their shells. This yielded valuable publicity for the foundation's conservation efforts.
In many other places as well, nest-cams have become enormously popular. The Cornell Lab of Ornithology has operated 16 different nest-cams, offering peeks at snowy owls in Alaska, California condors in a west coast cave, great blue herons in upstate New York, albatrosses in Hawaii, and hummingbirds in Texas. Some of the voyeurs tapping into today's remarkable nature feeds, however, forget they are observing wild creatures, not Bambi movies. Eventually, a nonprofit wild-bird-cam is likely to capture aggressive sibling rivalry, all kinds of predation, even cannibalism.
Some viewers yowled when a cam in Pittsburgh revealed that a pair of bald eagles were feeding their chicks a housecat. If that raises the fur on the back of your neck, bear in mind that cats are also prime eaters of chicks—so that battle rages in both directions.
Sometimes even charitable education must be red in tooth and claw.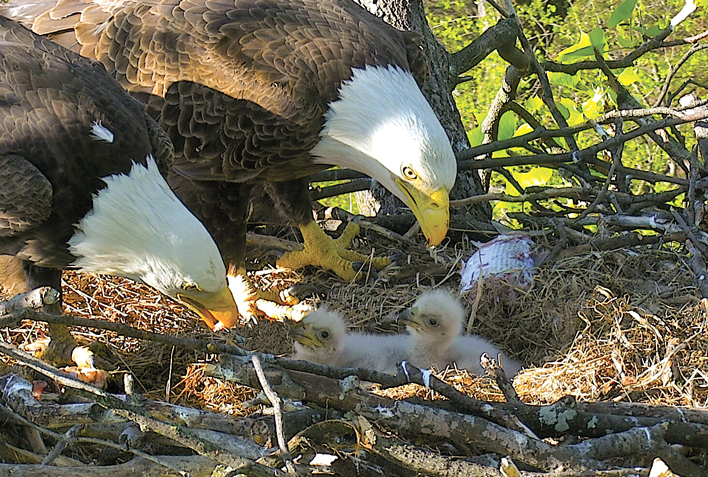 Eagle hatchlings in the heart of Washington, D.C. (American Eagle Foundation)
The disastrous state of public education in the very poor and historically ill-governed African nation of Liberia was spotlighted recently when 25,000 high-schoolers took the annual exam for admission to the University of Liberia and not a single one passed. To fill its new class of 1,600 students, the college had to drastically chop the required scores.
This was the last straw for reformist President Ellen Sirleaf, who pronounced the government education bureaucracy "a mess" and demanded a new approach to schooling in her country. This spring the government announced a test program, which will be rolled out more broadly if it succeeds: Management of 50 elementary facilities will be outsourced to an operator of innovative private schools, with the bill paid by American investors. These schools will be run by Bridge International Academies, a social enterprise launched in 2009 with funding from Pierre Omidyar, and built up with further support from Steve Beck, David Weekley, Bill Gates, Vinod Khosla, and Mark Zuckerberg (who recently contributed $10 million). Research a few years earlier that provided intellectual backing for low-cost private schools like Bridge was paid for by the Templeton Foundation.
The result of all this support is a crop of new private schools created to serve families living in the world's poorest slums. Officially, education in those places is provided by the government at no charge. In practice, these state-run schools are often terrible—with teaching jobs distributed by nepotism rather than skill, and instructors who often demand bribes, and frequently don't show up, or teach when they do.
Liberia's recent disaster is just one example among many. Miserable student results are common in the public schools of many low-income countries. And then there are the millions of children who don't even have access to a school at all.
In response, private schools are springing up like mushrooms—featuring bare-bones buildings but advanced, heavily scripted curricula distributed on electronic tablets, and energetic instructors hired from the same slum where the school is located. And poor parents are clamoring to enroll their children, despite monthly tuition of $2 to $6 per student, when government schools are free. (In the Liberian pilot, the government is paying the tuition, so parents bear no cost.) 
Bridge is currently educating 110,000 children, and opens a new private "school in a box" in Africa or Asia every couple days, on average. In impoverished districts of south India, fully half of all children are now enrolled in a low-cost private school similar to the Bridge model. In the slums of Accra, Ghana and Lagos, Nigeria, it is two thirds to three quarters.
And in every region where they have been carefully studied, students from these super-cheap private schools significantly outscore counterparts in government schools (after adjustment for demographic differences, IQ, and so forth). The private-school teachers are much more likely to actually be teaching when unannounced school visits are made. The school day is much fuller (at least eight hours of active instruction per day at a Bridge school). And the private schools are better equipped with toilets and drinking water. To top it all off, this is achieved at just a fraction of the total cost of the ineffective government schools.
Welcome, Liberians, to an exciting educational solution.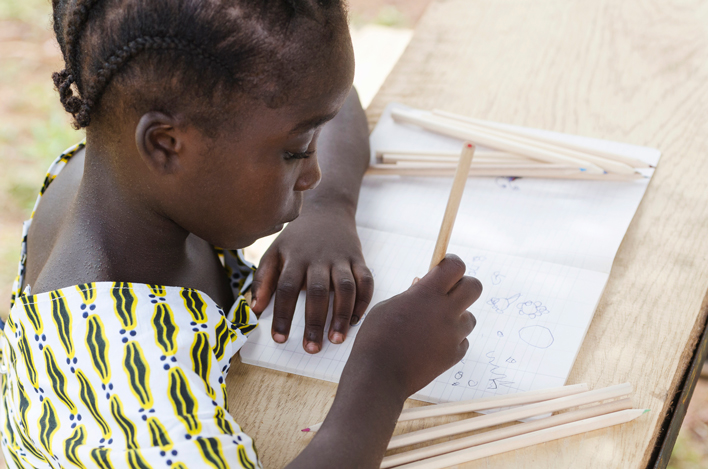 Bridge opens a new private school in Africa or Asia every couple days. (istockphoto.com / Riccardo Lennart Niels Mayer)
The Face Lift That Buffalo Schools Really Need
In the Buffalo, New York, public schools, an abysmal 12 percent of students are proficient in reading and 15 percent proficient in math on state assessments. So what are local teachers'-union officials spending time and resources on? Trying to secure benefits for teachers who want to undergo cosmetic surgery. Though new superintendent Kriner Cash has announced he wants to give Buffalo schools a new look, this is probably not what he had in mind.
In a small victory for common sense, the Buffalo School Board rejected $5 million that would have gone toward adding cosmetic surgical procedures to an already plush teacher-benefit package. Those funds were instead redirected to future teacher salaries. Union officials, however, didn't take kindly to that slap on their wrinkled faces, and are now fighting in court to retain the benefits.
Contrary to this silly news, there are serious education issues to attend to in Buffalo. The city is the latest in a string of struggling urban school districts that have adopted a "turnaround" model to try to fix chronically failing schools. Under New York's "receivership" law, a school superintendent is given special authority to circumvent regulations that cramp any attempt to shake up a school. Five schools in Buffalo classified by the state as "persistently failing" are now being put into turnaround status.
Other cities and school districts have followed this approach previously. These include Memphis, Tennessee; York, Pennsylvania; and of course New Orleans, Louisiana. In New Orleans, the new recovery school district allowed wide innovation and a bloom of charter academies that dramatically improved student results.
Education donors should keep an eye on the Buffalo receivership experiment. Whether it succeeds will to a considerable degree depend on whether the teachers' union lets real reform unfold, or whether they entrench and block change. The results will influence whether this strategy is able to spread and yield good results in other cities with consistently low-performing public schools. Alas, there is no shortage of candidates.    —Pat Burke
 
Record-breaking Gifts for Vets
In April, billionaire hedge-fund manager Steven Cohen announced a $275 million commitment to mental health care for veterans and military families. The bulk of the funding will go to building a nationwide network of clinics that provide free mental health care to military servicemembers, veterans, and their families, with some funding to support research. This gift is the largest philanthropic commitment ever in support of Americans who serve in the military.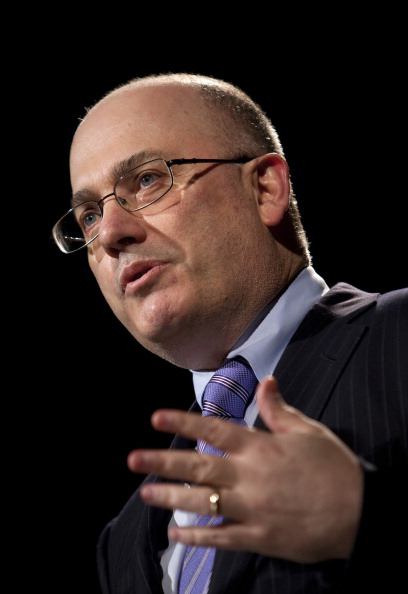 Steven Cohen at a Veterans Summit run by the Robin Hood Foundation. (gettyimages / Bloomberg / Contributor)
Cohen plans to open 25 clinics around the country by 2020 and serve 25,000 patients per year. The clinics will operate entirely outside of the Department of Veterans Affairs and address some of the many inadequacies that regularly bring scandal to that very dysfunctional $160 billion-a-year federal agency. They will provide same-day intake screenings, guarantee a first appointment within one week, and offer a range of solutions from transportation help to telemedicine, ensuring vets get the care they need when and where they need it. And eligibility extends beyond those covered by the VA, like family members. Alongside these clinics, Cohen Veterans Bioscience, a separate nonprofit focused purely on research, will work on improving diagnosis and treatment of brain disease.
This commitment isn't Cohen's first in the field; it isn't even his first record-breaking gift to support vets. In conjunction with the Robin Hood Foundation he underwrote a free mental health clinic at NYU in 2013, and made a $17 million commitment to study post-traumatic stress and traumatic brain injury—the single largest philanthropic gift for research into these conditions.    —Thomas Meyer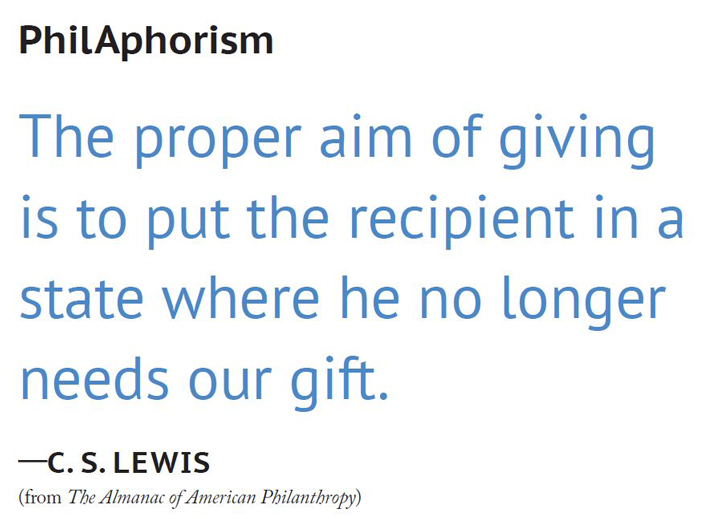 Paying for Charitable Excellence
One of the main influences of the popular charity raters that have sprung up over the last decade has been to put downward pressure on the indirect costs of nonprofits—salaries for staff, training, research, communications and marketing, fundraising, and administrative oversight. A 2015 poll for the Chronicle of Philanthropy found that when they are deciding where to donate, 84 percent of Americans now consider "spending a low amount on salaries, administration, and fundraising" important.
Avoiding bloat and inefficiency is highly desirable, especially since most nonprofits lack the market pressures that push businesses to be thrifty. But an exaggerated emphasis in this direction can result in low-quality employees, weak research and development, no money for tracking results, and other cut corners that damage charitable effectiveness.
When they fund a specific program or service, most donors today allow recipient organizations to factor in, above direct costs, just an additional 15 percent to run the organization. This sometimes results in what charities call a "starvation cycle." They are expected to create and operate excellent initiatives, to conduct careful measurement and followup research, to innovate in ways that will make big dents in societal problems, but their supporters allow only scant funding to make this happen.
To get a better sense of actual indirect costs at charities, the Bridgespan Group recently did detailed analysis on the financial records of 20 prominent nonprofits with annual budgets ranging from $2 million to $650 million. It found that the indirect costs of these groups ranged from 25 percent for direct-service charities to 63 percent for nonprofit research labs. The overall median indirect cost of running good charitable programs was 40 percent.
Businesses also have varying levels of indirect costs. Bridgespan did the same analysis on firms in the S&P 500 and found that companies producing consumer staples had median indirect costs of 34 percent, while information technology firms reached 78 percent.
In an article about their work in Stanford Social Innovation Review, the researchers quote some funders who are trying to bring more nuance to their treatment of the overhead costs of doing good charitable work. Daniel Stid of the Hewlett Foundation has started providing grantees with resources that help them calculate their true indirect costs when applying for grants, and he modified the foundation's application form to encourage grantees to account for these expenses fairly. Fred Ali, CEO of the Weingart Foundation, reported that his group is trying to help applicants in similar ways.
For more on this important subject, see "Pay-what-it-takes Philanthropy" at SSIR.org.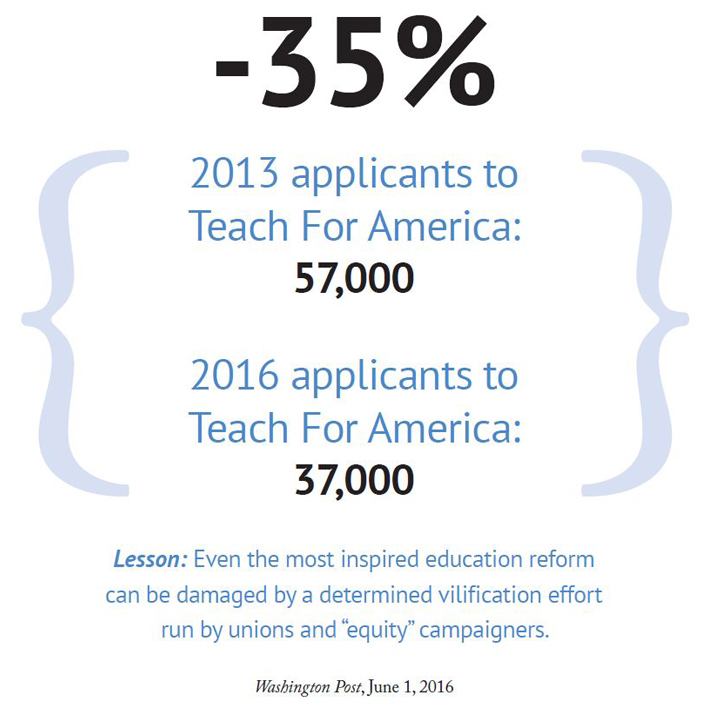 Disaster Response, Airbnb-style
Among the 17 new signatories to the Giving Pledge in June are the Airbnb co-founders Brian Chesky, Joe Gebbia, and Nathan Blecharczyk. They're no strangers to philanthropy.
The trio who started the online vacation-rental marketplace had their first large-scale experience in giving after Hurricane Sandy struck in 2012. One host in New York City offered her home for free, and 1,400 Airbnb hosts followed her lead.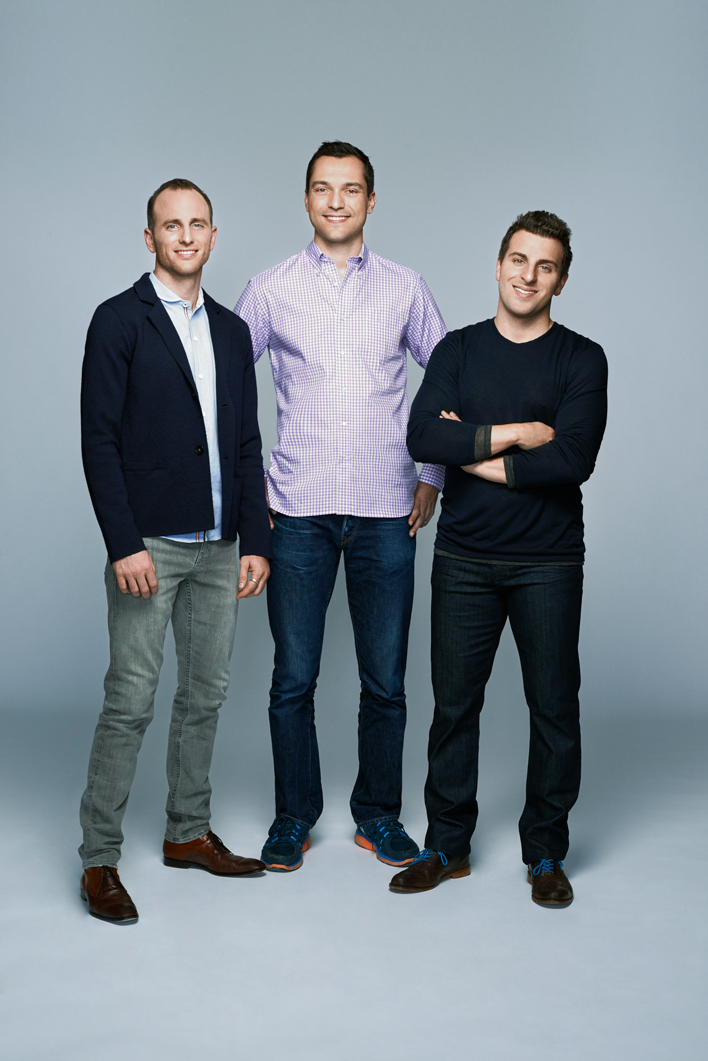 These pioneers of the "sharing economy" have committed to sharing over half of their fortunes. (airbnb)
Inspired by this spontaneous action, the co-founders began a formal disaster-response initiative the next year, to provide free hospitality around the world after calamities. Hosts have offered homes in Greece after an earthquake struck, in London following flooding, and in Canada with the recent wildfires. By staying in homes and neighborhoods after tragedies, people can put their lives back together with support from a community, rather than doing it on their own in an isolated hotel room or chaotic group shelter.
Most recently, the company gave more than $300,000 in credits to aid workers who responded to the refugee crisis in southern Europe. The leader of Airbnb's disaster-relief program, Kellie Bentz, says that these donations give nonprofits more flexibility in placing aid workers. "Agencies use the travel-credit program for the first couple of weeks to identify a location that will allow them to build a base camp for a larger group of volunteers or relief workers," Bentz told Philanthropy Age. "The short-term help is often useful in letting them create a more sustainable operation."
Airbnb also started a random act of kindness campaign last year called #OneLessStranger. It gives 100,000 hosts $10 to do something nice for someone they didn't know. With their recent pledge to give away most of their wealth, the co-founders have now put their personal fortunes into solving problems via philanthropy.    —Jen Para
A Million Missing Christians
In March, Secretary of State John Kerry officially announced that ISIS violence against Yazidis, Christians, and Shiite Muslims was genocide—the first time the U.S. has declared genocide since 2004's Darfur. He accused ISIS of "ethnic cleansing" and "crimes against humanity."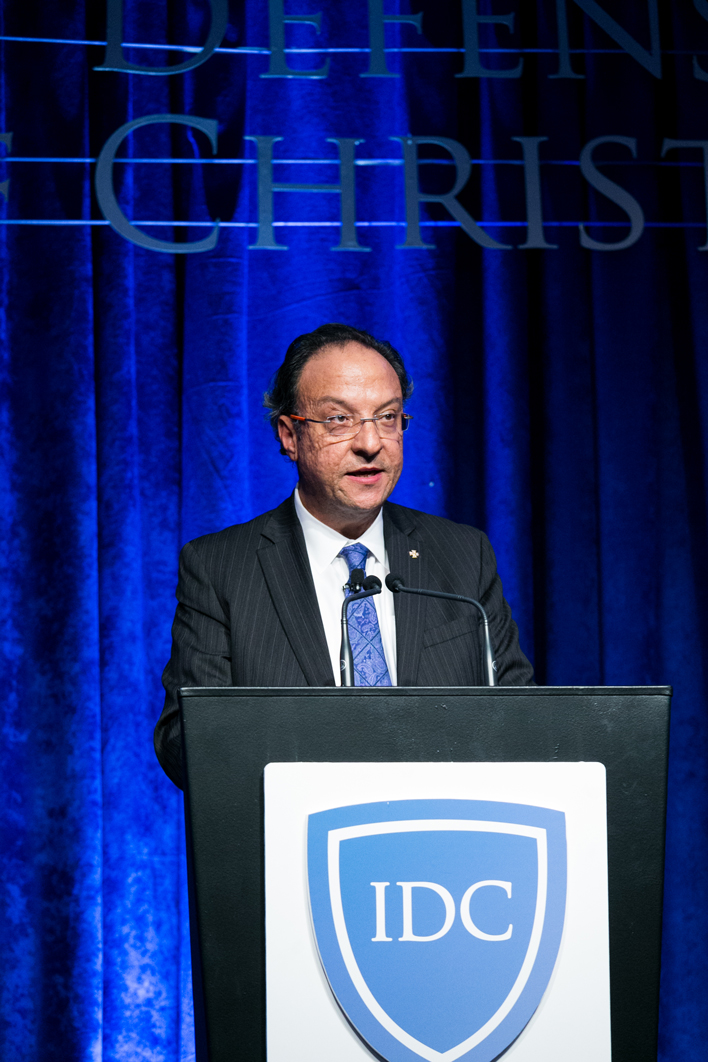 Toufic Baaklini speaks out for Middle Eastern Christians under siege. (In Defense of Christians)
As part of its extensive efforts to support Christians in the Middle East, the Knights of Columbus had co-authored a 278-page report submitted to Kerry just eight days before this declaration. The report named more than 1,100 Christians believed to have been killed by ISIS. It listed churches that have been attacked. It reproduced a price list ISIS uses for Christian and Yazidi sexual slaves.
The other nonprofit that co-authored this work with the Knights of Columbus was a group called In Defense of Christians. Started in 2014 by Lebanese-American businessman Toufic Baaklini and others, it advocates for Christians who live in the Middle East. That is a highly endangered population. In 2003, Iraq was home to more than 1.5 million Christians; today's count is fewer than 500,000.
A Mormon Mission Comes Home
In April 2001, Gordon Hinckley, then the president of the Church of Jesus Christ of Latter-day Saints, announced the formation of the Perpetual Education Fund, a twenty-first-century successor to an 1849 program called the Perpetual Emigration Fund, which assisted European Mormon converts with immigrating to the United States and settling in the Utah Territory. The 2001 version of the program would assist not with migration, but with helping members of the church in developing nations gain an education.
"Where there is widespread poverty among our people, we must do all we can to help them to lift themselves, to establish their lives upon a foundation of self-reliance that can come of training. Education is the key to opportunity," said Hinckley.
Around the same time, Hinckley also authorized a separate program that would create hundreds of employment centers across the globe to provide assistance in finding and securing jobs. The two programs worked independently of each other for over a decade.
In 2012, Robert Gay, co-founder of a microlending nonprofit organization called Unitus, spearheaded a study of the Perpetual Education Fund and recommended combining it with the employment centers. That was done under Gay's oversight, and the Perpetual Education Fund became an umbrella for offering poor people services, educational resources, and schooling loans.
Self-reliance service centers were set up in poor areas around the globe. More than simply helping people find employment, the program aims to teach people the requisite skills to secure long-term independence. Participants in a 12-week training program select one of three tracks: building job-search skills, starting a business, and pursuing education for better work. The help is free, but participants are held accountable for homework assignments, group discussions, and sequenced instruction.
"We teach everything in a group setting, which comes a little bit from my microcredit background," says Gay. "That's important because in addition to the individual mentoring we provide, the group itself provides peer mentoring."
Today, nearly 1,200 international self-reliance centers rely on 5,000 volunteers who serve as group facilitators and mentors. The church employs around 350 people worldwide who work primarily behind the scenes, training the group facilitators and building the employment network.
In 2015, self-reliance centers saw approximately 170,000 people actively involved in the training groups. After completing the program, average participants find work in less than a month.
The self-reliance services program has proven so successful that it is now expanding to North America. By the end of 2016, hundreds of new locations will be established across the U.S. and Canada. In these wealthy countries as well, individuals who have struggled in the job market will get help.
The services are free. They are open to anybody. Worldwide, Gay estimates about three quarters of participants are Mormons. While program content is anchored in the tenets of the LDS faith, the church is currently working on a nondenominational version focusing on teachings and knowledge from a variety of religious leaders and philosophers.
"The ultimate goal," says Mike Murray, vice chairman of Self-Reliance Services for the church, "is that people learn to live on their own and become positive contributors to their families, to their society, to their communities."   
—Marques Chavez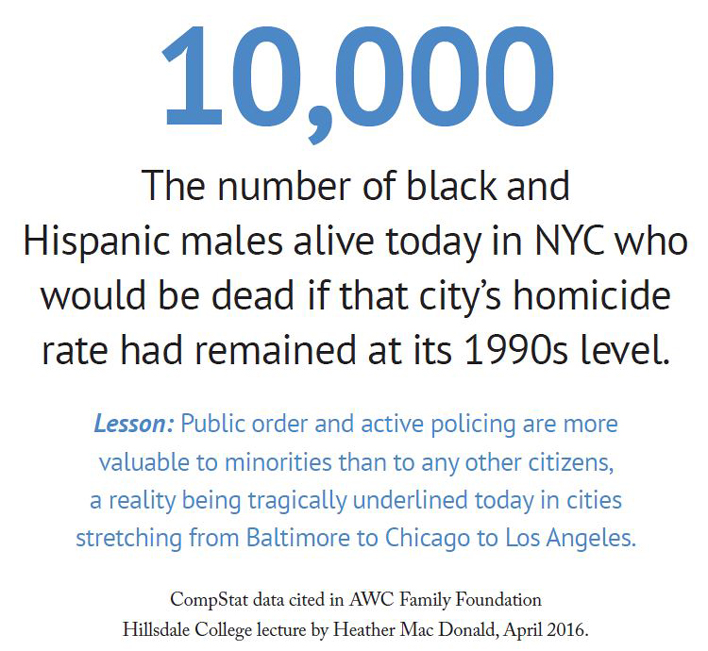 Saving Education Savings
In June 2015, Nevada lawmakers passed the nation's first-ever program that lets any family in the state set up an Education Savings Account. Parents of students enrolled in public schools can save money useable for education in the best interest of their children. This could include private-school tuition, or supplemental therapies or tutoring, or online classes, or resources for students with special needs.
The bill's sponsor and champion has been state Senator Scott Hammond, whose day job is as assistant principal at a Las Vegas charter school. As soon as the bill became law, though, school-choice opponents pounced with two separate legal challenges that are now making their way through the Nevada court system. A Las Vegas judge shot down one of these challenges, rejecting the argument that a parent using an ESA for his or her child's education violates the separation of church and state. Further appeals will continue.
It's likely that the two suits will ultimately be consolidated and end up before the Nevada state Supreme Court. Donors and advocates of school choice and parental empowerment will watch Nevada closely to determine whether ESAs can withstand legal attacks. If so, they could become a gamechanger for students in need of more schooling options in many states.    —Pat Burke
The Political Agenda at the IRS
Covering IRS double-standards on approving the nonprofit applications of different organizations, National Public Radio recently reported the following:
"Republicans allege an organized effort, possibly run by the White House, to aggressively probe and then stall the applications in order to handicap its political opposition…. Democrats blame it all on bureaucratic mistakes, misjudgments, and understaffing…. Until now, what's been missing is a list of the nonprofit groups that got special scrutiny—a list that presumably would show whether the agency had a political agenda or not. Now, thanks to filings in a federal lawsuit in Ohio, there is such a list, with 426 names on it. And yes, it's top-heavy with conservative groups."
Fully 66 percent of the organizations whose applications were resisted had a conservative orientation, according to NPR, versus just 16 percent with a liberal orientation. The rest that got dragged out by IRS staff were other kinds of nonprofits.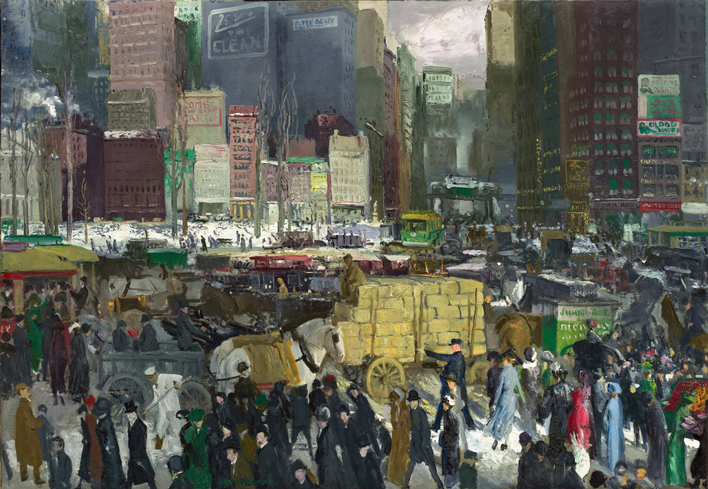 A National Gallery Stocked By Private Citizens This year marks the 75th anniversary of our National Gallery of Art—a gift to the nation from financier Andrew Mellon. It continues to be private donations that keep the gallery brimming. The institution notes that "every work of art in the collections of the National Gallery of Art has been privately given or purchased with privately donated funds." The painting above, "New York" by George Bellows, is one of approximately a thousand works of art that have been given to the NGA by the Mellon family alone. ("New York" / Geo Bellows / 146 E 19 / N.Y.)