There are few successions of 24 notes that evoke the same mix of melancholy and uplift as "Taps." In 2000, Congress passed Public Law 106-65 requiring that every eligible veteran receive a funeral in which the United States flag is presented and "Taps" is played.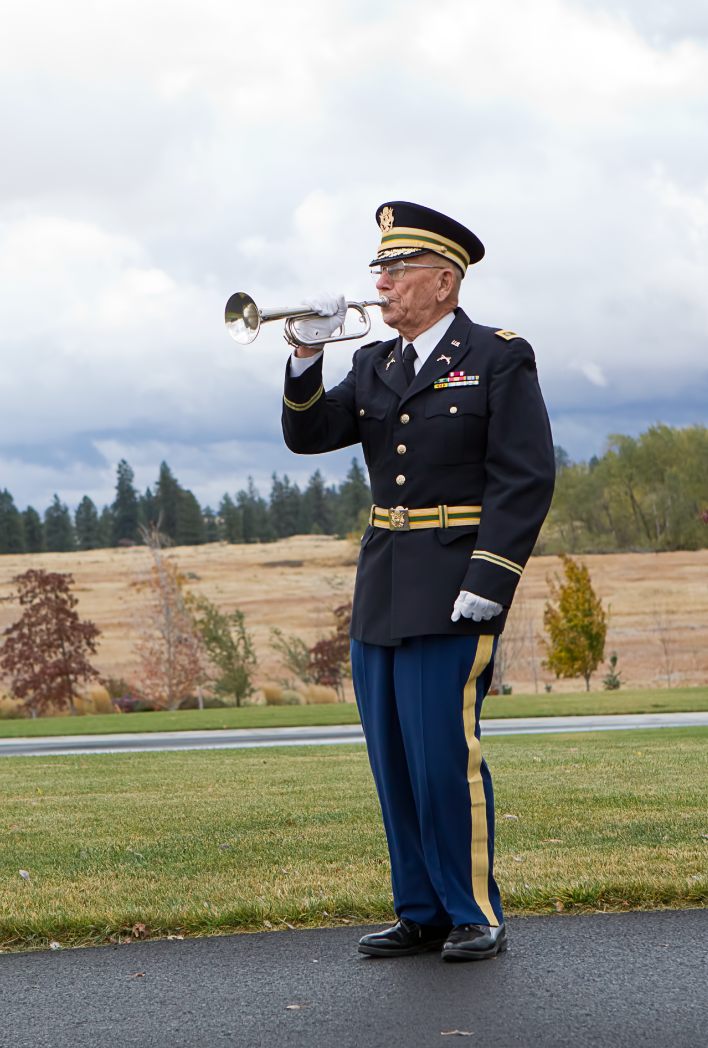 Volunteer buglers play Taps to honor the fallen.
Our military employed only 500 buglers at the time, however, so recorded renditions of the song often had to be sent instead of live players. Tom Day, who had been a bugler in the Marines in the 1950s, felt his fellow veterans deserved better. "I call it stolen dignity that these veterans can't get live Taps," he said.
In response, Day recruited 400 volunteer horn players and founded Bugles Across America. Today, the organization has 4,000 volunteer buglers in all 50 states, each of whom has passed an audition. As often as possible, players supply their own instruments, though the organization has provided more than 700 donated horns to buglers who need them. Families seeking a bugler need only visit the organization's website and a message is sent to all horn players within a 100-mile radius.
Since 2000, BAA has conducted over 250,000 military funerals, and its members have volunteered more than two million hours of their time to America's veterans and their families. BAA is run entirely on donations. Every year since its founding, Day has made up any deficits himself. "The kisses, the handshakes from these families…no amount of money could ever buy the feeling that I get." Day hopes to continue this mission for the rest of his life and leave the organization in solid shape to carry on for years to come.   —Bethany Fefelov