In the spring of 1985, University of North Carolina basketball coach Dean Smith was driving by the construction site for the school's new basketball arena, which would be named for him when it opened the following January. "It will have more than 21,000 seats," Smith said. "I have a feeling I'm going to miss Carmichael."
Carmichael Auditorium was the relatively cozy 10,000-seat arena where North Carolina had played home games for the previous 20 years. Knowing how strongly Smith felt about social causes and helping those in need, I (a proud graduate of archrival Duke University) played the devil's advocate: "How do you feel about raising $38 million to build a basketball arena?"
"I wish we had raised the $38 million for a new pediatrics wing for our hospital," he replied without hesitation. "Or for cancer research. Or both. But the fact is, if we tried to raise that kind of money for those things, we wouldn't get it. That would be true at Duke too, or any other school. All I can do is hope that if we play basketball well enough, it will lead indirectly to raising more money for things that are more important."
Arguably, no great coach enjoyed mixing with donors, alumni, and the media less than Smith, who passed away last year. "Dean would have been happy if he could have been beamed from his home to the practice court and to games every day of his life," famed Duke coach Mike Krzyzewski once said of his old rival. "But he understood that isn't the way the game works."
That's because the games aren't just games—they are part of the multibillion-dollar business that is college athletics. Smith accepted that raising $38 million for a basketball arena had intangible benefits for North Carolina.
"I would prefer to play our games in a smaller, more intimate arena," he said back then. "But if we can double the number of people who have a chance to see our games, that means more people will feel they're part of the university. And if they feel pride because of that, it benefits the whole school."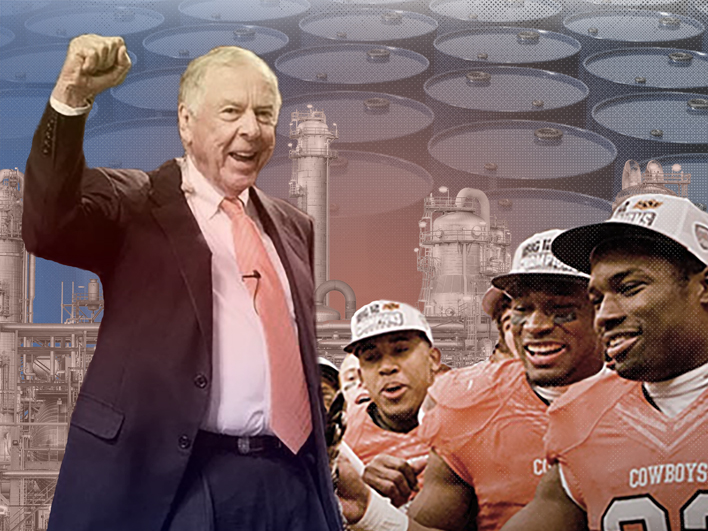 Excellence breeds excellence
The geology school at Oklahoma State University was the beneficiary of a $1 million donation in 1982 from oil magnate T. Boone Pickens. It was his first contribution to that university, his alma mater. Pickens was a geology major, so that was a natural place for him to share his wealth, express his thanks, and pass on the tools of success to another generation.
But his most prominent stamp on campus is the football stadium, whose renovation and expansion he launched with a $165 million donation in 2005. "I was tired of walking from my seat to my car staring at the ground all the way after football games," Pickens, who graduated in 1951, says with a laugh. "I went quail hunting a lot with [athletic director] Mike Holder and he came out one time and showed me a spreadsheet for a plan he had. He said, 'this is what it's going to take to be competitive.' I didn't ask what it took to win because you can't guarantee wins, but I wanted to be competitive. There was talk that if we didn't improve our facility we might get kicked out of the Big 12. I looked at all the numbers and said, 'what's the bottom line—how much do you need?' He told me $200 million. I said, 'well, I'm not going to give you $200 million.' Eventually, though, I did. Of course through the years, I've given about a billion dollars to the school and only about 25 percent of it has been for athletics."
A signatory of the Giving Pledge, Pickens estimates he's "given away about half of my net worth—to date. I'm very comfortable with that, especially since a lot more of my money has gone to cancer research than to sports."
The renovated stadium now seats 60,000 fans—up from 46,000—and has state-of-the-art locker rooms, offices, and weight-room facilities. Since the project was completed in 2009, Oklahoma State's football record is 67-24, including a couple of nearly undefeated seasons.
And Pickens argues that the success has spread far beyond the green grass of the football stadium. "It's a fact," says Pickens. "Oklahoma State has become a better school academically by doing better athletically. We get more applications and our applicant pool is smarter and deeper. And more people feel pride in the university and are willing to give money in other areas too."
"I would say I got my money's worth," Pickens concludes. "I definitely got my money's worth."
Supporters, not owners
"I've always believed that athletics is the social glue at many, if not most, colleges in this country," says NCAA president Mark Emmert, who is also a former college president. "It's also a distinctly American thing. Very rarely do colleges overseas field teams, especially the kind of teams we field here. The feeling of pride that Americans have in their schools because of sports teams doesn't really exist in other places. I've always said that if you see someone walking around Paris in a 'Sorbonne' sweatshirt, you can be certain he's an American." 
Emmert remembers taking the president of the Sorbonne to a Saturday night football game while he was the chancellor of Louisiana State University, a football power with an 100,000-seat football stadium. "At one point, I said to him, 'so what do you think of American college football?'" Emmert recalls. "He looked at me and said, 'My dream is to someday hear thousands of people scream, 'Let's go Sorbonne!'"
That distinctively American dream takes gobs of money for most colleges to achieve—money in large part supplied by enthusiastic donors. Some critics worry this enthusiasm can cross over into undue influence. "You have to make it clear to donors that you appreciate their money," but "there is very definitely a line," Emmert says. "What you can't have is donors not liking the outcome of a game or a season and saying, 'Let's go have a word with the coach.'"
"There are donors who confuse philanthropy with ownership," he goes on. "If you give money to the business school, that doesn't mean you get to pick the dean. Sports are different because of the passion, and because there's always a scoreboard that tells you who won and who lost. People who have given money, especially those who have given a lot of money, believe they should be listened to. Some believe it more than others."
In 1983, Duke's basketball team ended its season with a 109-66 loss to Virginia in the ACC Tournament. The Blue Devils finished with a record of 11-17, making Mike Krzyzewski's three-year record as coach 38-47. When athletic director Tom Butters returned to the team hotel, he was besieged by members of the "Iron Dukes," the athletic department's fundraising arm.
"I was told in no uncertain terms that I needed to fire my basketball coach," Butters remembered years later. "By the time I got home, I had letters from many of the same people who had attacked me in the lobby telling me that if the basketball coach wasn't fired their support would be withdrawn. I didn't fire him. Seven years later, when the Boston Celtics wanted to hire him, I got letters—many from the exact same people—telling me they would donate whatever money was needed to ensure he stayed at Duke."
Krzyzewski is now Division I men's college basketball's all-time winningest coach and has led Duke to five national championships, most recently last year. "If the Iron Dukes had been making the decision, I would have been fired after three years," he says.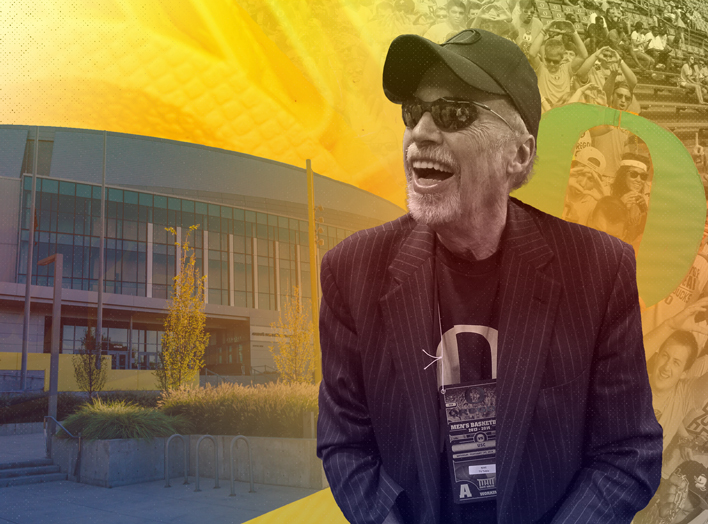 N
Uncle Phil's locker
The University of Oregon raised eyebrows not long ago with a seemingly donor-directed hire. No one has given more money to an athletic department than Phil Knight, the 78-year-old co-founder of Nike. Knight has donated to many other causes, including $500 million to the Oregon Health and Science University for cancer research. He has also put up more than half a billion dollars to Stanford, where he got his MBA.
But he has spent more money on Oregon athletics than anyone has ever spent on athletics at any school. Oregon's $200-million basketball arena, opened five years ago, is the Matthew Knight Arena, named for Knight's oldest son, who died in a diving accident 12 years ago. Oregon's three-year-old state-of-the-art $68-million football training facility was paid for by Knight, who also contributed $100 million several years ago to the Oregon Athletics Legacy Fund. Even before those contributions, Knight had given close to $200 million to the Oregon athletic fund through the years.
Oregon football players call him "Uncle Phil." He has a locker in the football facility and can often be seen prowling the sidelines at games. As one non-Oregon coach noted, "he owns the damn sideline, why shouldn't he be on it?"
Has Knight crossed Emmert's line in terms of booster influence? In 2006 Knight's good friend and fellow Oregon booster Pat Kilkenny was named athletic director. Kilkenny, who previously made millions in insurance, had no experience in athletics. He did manage to secure a $100 million donation almost right away to get construction started on the long-stalled basketball arena project. The donation, of course, came from Knight.
Thanks in large part to Knight's involvement, the size of Oregon's athletic program tripled within a decade—growing faster than any major football school ever. In seven of the last ten years, the Ducks' football record is 10-3 or better, and most games sell out. There's a palpable buzz surrounding the campus, and the school is experiencing a rise in applications. (See the previous sidebar on the "Flutie Effect.") Some professors complain that the football hype has distracted the school from its educational focus and commitment to academic integrity (for more on the perceived perils, see "Are College Sports Out of Control?" on page 57). In the world of college athletics, Oregon is known as "University of Nike."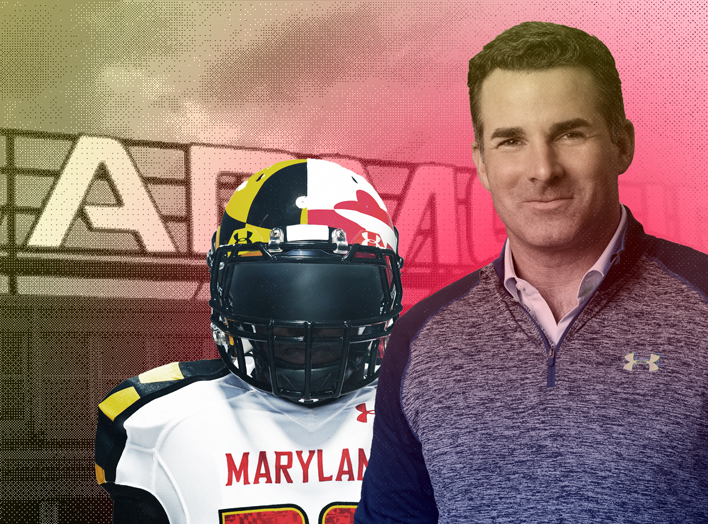 Underwritten by the Under Armourer
Meanwhile, on the opposite coast, another fortune in athletic gear is being reinvested in athletic programming. Under Armour, the underdog of sports apparel companies, has taken jock-world by storm in the last 15 years. Kevin Plank, the 43-year-old CEO, took inspiration from perspiration. He drenched so many uniforms with sweat as a football player at the University of Maryland, College Park that he decided to make clothing that would wick fluid away from the skin for evaporation. Soon after graduating in 1996, Plank started his company with $17,000 he made during college through a business he called "Cupid's Valentine." He turned that into a net worth, 20 years later, of $3.3 billion. To say that Plank is now rich beyond his wildest dreams is inaccurate, though, because he not only dreamed of being wealthy but sees Under Armour as still in its nascent stages.
"I never believed it couldn't happen," Plank says on a stiflingly hot morning, sitting at a table in his office with a spectacular view of the Baltimore harbor. "I don't know why more people don't begin the day with more hope. Maybe that's trite, but I've always thought 'why can't anyone be great and do great things?'
Plank has also long dreamed of being a donor, returning the favor to institutions that help others succeed. He gave Maryland $25 million in 2014 to launch its campaign for a new $90 million football practice facility. "If you want to play with the big boys, you have to have the same chance to prepare, to recruit, to compete," he says. He could have given more, and Maryland would have gladly taken more, but he told the school's fundraisers they needed to find additional donors.
"I don't mind being the first one in, but I don't want to be the only one," he said. "To me, Maryland is the ultimate bandwagon school. It's easy to say, 'well, I'll give when you start winning.' I think there's a better story to be extracted from the school than we are getting right now, but other people out there need to get involved."
He smiles. "Look, my life doesn't change if Maryland wins or if Maryland loses. But I do like walking into a bar in Chicago and saying, 'hey, put the Maryland-Indiana game on!' I feel better when Maryland wins. I want my school to be great. But I have no intention of trying to do it alone."
Fundraising is at least as important a part of an athletic director's job as hiring coaches or understanding athletics. Even with all the television money that has flowed into football and basketball in recent years, many athletic departments are still strapped for cash. Recently, Maryland left the Atlantic Coast Conference to join the Big Ten because the new league, anxious for an East Coast presence, offered what amounted to a financial bailout. Having been forced by rising costs to cut seven non-revenue sports, Maryland almost had no choice but to accept.
"I understood why people were upset with leaving the ACC," Plank says. "It was an emotional decision. But in the end it was the right thing to do. You have to be practical." He bridles when he reads that university athletic officials consult with him before making major moves—whether jumping to the Big Ten or firing or hiring a coach. "I tell people the football coach is my football coach and so is the basketball coach—and he's theirs too. I will back them in every way I possibly can. But I don't want to be consulted on things like that."
Plank's giving is informed by Andrew Carnegie's The Gospel of Wealth. Of the three ways Carnegie outlines for the very rich to use their money, "the worst way is to leave it all to your children," Plank says. "If you do that you deny them the chance to be self-made—to do what you did. The second way is to set up a foundation—let someone else decide how to handle your money. The third is to commit to giving away more than half the money you've made in your lifetime and be able to see it at work. I believe in that way."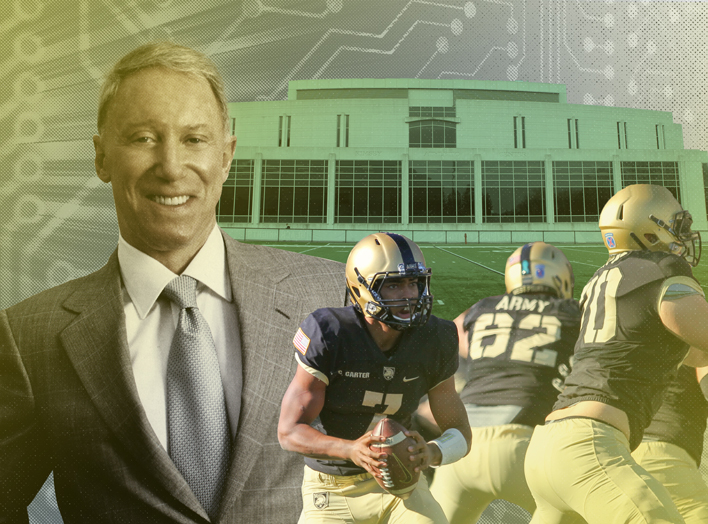 After AOL made Jim Kimsey "stupid rich," he donated a smart chunk of his windfall to support athletics at the United States Military Academy, an institution that, although funded by the government, must raise private money to pay for its intercollegiate sports programs.
Are college sports educational?
A common criticism of college athletics is that in its modern incarnation it has become entirely divorced from a school's academic mission. The biggest sports operate in a parallel universe, with different admissions and sometimes academic standards—occasionally including fluff classes created specifically for players, a willful disregard (or even enabling) of cheating, and a distasteful culture of entitlement and nonexistent expectations that leaves some of the athletes hardly qualified as "students." Coach salaries have grown to an order of magnitude greater than any other university employee (including the president). Hundreds of millions of dollars are lavished on sports amenities. Are college sports teams still features of a school's larger educational enterprise? Or are they competitive, for-profit businesses?
That largely depends on the school. There remain many havens where the teamwork, discipline, and leadership developed by athletics are genuinely integrated into the school's mission, the players are not segregated, and the sports programs are not unduly commercialized.
One obvious example is the United States Military Academy. In the late 1990s, Lieutenant General Daniel Christman, the superintendent, knew that the school's facilities were horribly outdated. Contrary to popular belief, the athletic departments of the three military academies—Army, Navy, and Air Force—are not government-funded. They are philanthropically funded entities that must raise their own support.
Enter AOL founding CEO Jim Kimsey, whose early involvement in the Internet made him, as he put it, "stupid rich." I had the chance to speak with him before he passed away in March. "I felt an obligation to give something back to West Point," the Class of 1962 alumnus said. He was semi-retired, living in Virginia right down the block from the Kennedy estate, with a grand view of the Potomac River. "Funny thing is, I didn't like West Point when I was there. I was a bad cadet. But I enjoyed being in the Army." He smiled. "Believe it or not, back then, a lot of us thought the idea of going to Vietnam was cool." Kimsey served in Vietnam twice.
"I'd rather see my school win than lose," he continued. "But I also feel an obligation to the cadets. Like I said, I had stupid money, so why not help out if I could? Dan showed me the athletic facilities, and they were completely outdated in every way. That was really the way he sold it to me: I'd be helping cadets who were athletes. It was a good sales pitch."
The Kimsey Athletic Center cost $40 million—about half of it paid for by Kimsey's initial donation—and opened in 2003. It now houses a 20,000-square-foot weight room, a massive football locker room, meeting rooms, Army's sports Hall of Fame, and comfortable football offices that overlook the stadium and the adjacent Lusk Reservoir.
Unfortunately, the new facility hasn't done much to reverse Army's football fortunes. Since the Kimsey Center went into use, the football team has had one winning season and hasn't beaten arch-rival Navy a single time.
"Money can't buy happiness or wins," Kimsey told me with a wry smile. "I like winning, but I don't live and die with the outcomes of games."
Sport as an alternate path to success
Plank, Pickens, and Kimsey all dealt with failures early in adulthood. Kimsey and Plank were both asked to leave D.C.-area private schools—Kimsey from Gonzaga, Plank from Georgetown Prep. In a twist, both ended up graduating, nearly 35 years apart, from St. John's, another D.C. private school. Pickens went to Texas A&M on a basketball scholarship. But at the end of his freshman year, his coaches informed him that they had recruited guards more talented than him and were pulling his scholarship. He transferred to Oklahoma State, and "to this day I have Aggie [Texas A&M] friends who tell me that if I'd stayed there I might have made something of myself."
Plank readily admits he had not yet "gotten my act together" when he was at Georgetown Prep and only became a good student after leaving. "Still, every time I write a check to St. John's, there's a part of me that's saying, 'Hey Prep, could have been you,'" he laughs. He recently donated $16 million to St. John's.
Kimsey said he was never a good student anywhere. He was just stubborn. "One of the reasons I managed to graduate from West Point was because people kept saying to me, 'you'll never graduate.' I didn't make it by much, but I did make it." He went on to a legendary career in the Special Forces.
All three men admit to still being bothered by these long-ago low expectations. Plank played Maryland football as a walk-on and eventually became captain of special teams. Former Maryland basketball coach Gary Williams, who is now the school's chief athletic fundraiser, believes not being on scholarship and not being especially talented athletically drives Plank to this day. "As much money as he's made, as successful as he's been, I think he's still trying to prove himself," Williams says.
Plank agrees. "I think having a chip on your shoulder that way is a good thing," he says. "I know I have it and I hope I keep it. As well as we've done, I still plan on catching Nike in total sales and going past them someday. Five years ago their sales were 19 times our sales. Now they're nine times our sales. We're going to pass them—and there's nothing they can do to stop us."
Plank thinks there is too much focus on donations to big-name schools with big-time athletic programs. "I rarely hear people talk about the fact that we are supplying gear now for every public school in Baltimore," he says. Or his support for entrepreneurship in the funding he gave to the University of Maryland. And "frankly, I would rather see other people give money in order to help people in this city rather than to the University of Maryland."
He smiles. "But I'd like to see them give to Maryland too."
Teaching about life
Back to Chapel Hill. It's February 2015, and players and fans are gathered in the "Dean Dome" to celebrate the life of Dean Smith. The floor is packed with lanky men in chairs, and player after player recounts the lessons and contributions of his former coach, suggesting that what transpired on the hardwood in front of Smith's steely gaze somehow involved more than basketball. A statement from Michael Jordan perhaps summarizes it best: "Other than my parents, no one had a bigger influence on my life than Coach Smith. He was more than a coach—he was my mentor, my teacher, my second father. Coach was always there for me whenever I needed him and I loved him for it. In teaching me the game of basketball, he taught me about life."
Ideally that's what donors to college athletics are supporting—a combination of character training and stress-testing and life lessons and community that is palpable even if it resists measurement. While the hospital down the street saves lives, a sporting team that competes at a high level without losing its soul sprinkles local citizens with hope and pride and indelible images of bravery, excellence, and loyalty.
Months after Dean Smith's death, every letterman who played under him received an envelope from his estate lawyer. Enclosed was a check for $200 and a note. "Enjoy a dinner out compliments of Coach Dean Smith." Though he worked in a dome in front of 20,000 strangers, this coach and teacher never lost his personal touch.
John Feinstein is a sports commentator for ESPN, NPR, the Washington Post, CBS Radio, and other outlets. His tale A Season on the Brink is the bestselling sports book of all time. He has also written other acclaimed works on college basketball (The Legends Club is his latest), and on college football (A Civil War). 
Sports Lessons
As a student at Yale in the 1950s, Joel Smilow was the sports director of the radio station and a "big fan and supporter" of all the campus teams. In the Ivies, he points out, there are no sports scholarships and athletes don't live in parallel universes apart from other students. Sports complement the academic mission rather than overwhelm it. During college and in subsequent years in the workforce, where he eventually became CEO of the Playtex company, Smilow noticed that the teamwork, leadership, and unsentimental focus on hard measures of success that athletics inculcated in players stood them in good stead during later stages of their lives. Indeed, the lessons of sports stayed with Smilow himself longer than his academic course of study.
When he began to turn to philanthropy after his business career, his first major donation was $1 million in 1989 to endow the head football coach position at Yale. It was that university's first endowment of an athletic post. The fund he created is now worth $10 million and yielding enough to support other coaching roles as well. Other donors soon followed his lead, and Yale now has 32 endowed coaching positions. Three of these were also created by Smilow—for the men's and women's basketball coaches, and the women's lacrosse coach.
As a rule, Smilow doesn't support endowments—he likes to see his donations put to use here and now. But these were special efforts that blazed a path to new places for an Ivy League school. Smilow has also made donations to revamp and expand the university's field house to accommodate added women's teams, and helped lead the fundraising to renovate the football stadium. His broader giving includes large donations to several leading medical centers, and a record grant to the KIPP schools of Washington D.C. (more than $4 million in 2015). But sports philanthropy is where he started. 
Tad Taube also includes sports programs in his giving. He believes they have good effects on individual character, a philanthropic priority since ancient times. And sports philanthropy can help young people of all classes and ages.
A former owner of the Oakland Invaders of the upstart United States Football League during the 1980s, Taube has for decades given money to nonprofits that use sports to "convert kids from lives that are not productive to ones that are." The programs Touchdowns for Kids, Hoops for Kids, and Goals for Kids—through which professional sports teams channel funds to children needing better opportunities in education, home-life, and recreation—and other organizations that collectively reach millions of children have been supported for years by Taube. Their recipients include Juma Ventures (which employs low-income teens as vendors in sports stadiums in order to teach business skills, speed college readiness, and provide income), Positive Coaching Alliance (which teaches coaches, parents, and children how to compete in ways that are respectful of others), and Playworks (which builds safe playgrounds in low-income neighborhoods). "Sports, generally speaking, build character. And people who have been imbued with good character are the future leaders," he says.
Taube, who made his wealth in real estate and women's apparel after earning both a bachelor's and master's degree from Stanford, thinks that sports can have positive effects on all young people, not just those who grow up needy. He was for years chairman of the athletic board at Stanford, was a major contributor to the university's football stadium, and gave the principal gift to create a new tennis facility. College sports teach kids useful lessons about the competitive world they are about to enter, Taube argues. "They are going to have to really hustle to get ahead, keep jobs, get promoted, and so forth. Athletics help to instill that in kids."
The Flutie Effect
The day after Thanksgiving in 1984, reigning college football champion Miami was leading Boston College by four points in the last six seconds of the Orange Bowl. While BC had the ball, it was on the 48-yard line. BC quarterback Doug Flutie dropped back, dashed to his right, and flung a "Hail Mary" pass which receiver Gerard Phelan cradled in the end zone, miraculously winning the game.
That play was named one of the "top 25 defining moments" in the hundred-year history of the National Collegiate Athletic Association, and it made an impression on the millions of Americans who saw it on television. Flutie became a household name, won the Heisman Trophy a few weeks later, and led his team to two more bowl games over the next two seasons. And over those same two years, applications to Boston College increased 30 percent, while donations flooded in.
The crisp after-effects of Flutie's pass triggered much discussion and theorizing about the impact that sports victories can have on a university. Colleges became enamored with the idea that media exposure from athletic wins could produce a larger, better applicant pool, which would improve the school's academic standing. Additionally, proud alumni would contribute to the university.
Since then, various schools have trumpeted a "Flutie Effect" when application surges followed athletic success. For example, Georgetown University saw a 45 percent leap in applicants between 1983 and 1986 after its men's basketball team reached the Final Four three times, winning the national championship in 1984. When Northwestern University won the Big Ten football championship in 1995, student interest spiked 21 percent. After George Mason University's basketball team reached the Final Four in 2006, the student bookstore raked in $876,000 of sales in just ten days. Then the matriculation rate among prospective students tripled.
Gonzaga University invoked the Flutie Effect after its men's basketball team reached the Elite Eight in 1999. Its Bulldogs returned to the NCAA tournament almost every year since, and the office of admissions reports a 320 percent increase in applications between 1997 and 2014. Annual donations jumped from $9.7 million in 1997 to $16 million in 2000.
In 1994, Robert Murphy and Gregory Trandell found that when a school increases its winning percentage by .250, there is a statistically significant increase in applications. In 2000, Thomas Rhoads and Shelby Gerking reported that alumni contributions increase 7 percent per student when a football team wins a bowl game, or if a basketball team makes more than two NCAA tournament appearances.
In 2008, Rutgers University professor Randall Smith determined that "breakthrough seasons" in athletics sometimes produce small academic bumps, but not reliably or sustainably. That same year, Jaren and Devin Pope compared application and enrollment rates at 330 NCAA Division I schools between 1983 and 2002, and found that significant athletic victories increase applicants by 2-8 percent on average, depending on the sport and level of success. Harvard's Doug Chung fanned the flame with a 2013 study reporting that when a university's football team goes from mediocre to excellent, applications typically increase by 18 percent. Students with lower-than-average SAT scores place more importance on a school's athletic success, he found, but victories also encourage applicants with higher SAT scores enough to raise the overall quality of the pool.
None of this, however, is easy to engineer. The NCAA commissioned two studies that determined there is no correlation between spending more on athletics and winning more. Nor does increasing coaches' salaries demonstrably affect on-field success or yield increased revenue.
According to Boston College administrators, the school had been gearing up for years to increase enrollment and become a nationally recognized establishment. While Doug Flutie and his winning team provided welcome exposure, the college was already increasing faculty, financial aid, and other features intended to boost student interest. In sum, BC invested in academics so it was ready for its big break. —Jen Para
Sports and Philanthropy Through the Years
Sports in America have long reflected and reinforced the character traits that created the country: teamwork, discipline, toughness, fair play, courage, hard work. Journalist Robert Lipsyte noted that sports rose in popularity and became surrogate tests of moral timbre once the nation was settled coast to coast:  "After the closing of the Western frontier in 1890, there was no place left for American men to transform themselves into the stalwarts who would keep democracy alive and lead the country to global greatness. No more real redskins and bears to test our mettle. So sport became the new frontier."
Elite college undergraduates created football as a means of waging controlled war on foes, as training for the real world. For poor immigrants, it became a way to assimilate into American culture. Social reformers proclaimed organized physical fitness a path to broader personal improvement. Sports taught and instilled the virtues of endurance, self-control, overcoming, and sacrifice. In 1869, the YMCA began building gymnasiums with donated funds, to strengthen the minds, bodies, and spirits of young Americans. Boston YMCA staffer Robert Roberts coined the term "bodybuilding" and developed the first exercise classes and regimes that many of today's gyms, trainers, and athletes follow. To instill confidence and rescue skills in young boys, the Y popularized swimming lessons. It fed teamwork, conditioning, and dexterity by building the first youth basketball leagues.
Philanthropist Cecil Rhodes was one of the first philanthropists to recognize the linkage of mental acuity to physical vigor. Having been brought up in South Africa he saw firsthand how rough and demanding conditions could make young people more vigorous and self-reliant. Throughout his life he advocated for sports as a useful training ground for adult competence and character. He was concerned that leading academics were often too feeble and too secluded from the rough-and-tumble world, so his 1902 will establishing the Rhodes Scholarships to educate future world leaders at Oxford stipulated that recipients be more than bookworms. His ideal student would not only show strong scholastic achievement but also possess "the energy to use one's talents to the full, as exemplified by fondness for and success in sports," devotion to duty, dedication to public service, and "moral force of character."
Andrew Carnegie also saw sports as an important part of a well-rounded education. Although known for building great libraries and esteeming mental self-improvement, Carnegie gave funds to Princeton's rowing team rather than its academic program. For years, Princeton presidents James McCosh and Woodrow Wilson had failed to interest Carnegie in donating to the school. Then while sitting for a portrait in 1902, Carnegie was convinced by the painter, a former varsity rower at Princeton, to create an artificial lake for the team to practice on, with a boathouse to boot. Lake Carnegie opened in 1906 as one of the world's great sports-training facilities. At the grand opening, Wilson pitched Carnegie on a second donation, to Princeton's graduate college, saying "we needed bread, and you gave us cake." Carnegie refused.
The University of Chicago,  John Rockefeller's creation, once recruited students for its football program as many schools do today. Founding president William Harper, who used mass advertising and public-relations tactics to attract students and faculty, loved how sports united the campus. He hired Amos Stagg to lead the athletics department, hoping thereby to increase enrollment. Stagg revolutionized the then-nascent game of football, set many of its current standards, and created the first football conference and the bowl system. Stagg was also linked to many of football's corruptions, however, being criticized for questionable recruiting methods, for allowing athletes to miss classes before games, for pressing professors to be lenient with player grades, and other controversies.
Chicago's fifth president, Robert Hutchins, disliked athletics, believing they distracted the student body and professors. He hated seeing players valorized. So he eliminated the physical-education major and forced Stagg to retire. Over the 1939 Christmas break, while the campus was empty, Hutchins announced that the University of Chicago would no longer have a football team. Students and alumni were furious: The school's distinguished history included the first tenured coach, the first Heisman trophy winner, and founding the Big Ten Conference. Donations and enrollment decreased for several years. Football returned to the university in 1969 as a varsity sport, and eventually at the Division III level with no athletic scholarships. The current stadium has 1,600 seats—old Stagg Field, which had 55,000 seats, is now a 4.5 million-volume library.
Another Midwestern university set a different course at that same time. The Great Depression was a desperate time for Oklahoma, vortex of the Dust Bowl. The state lost almost a fifth of its population, and locals were humiliated by their depiction in John Steinbeck's The Grapes of Wrath, which was banned from the University of Oklahoma campus. Along came philanthropist Lloyd Noble, a sandy-haired oil driller who struck gold in the famed Seminole field. He set up a foundation that poured hundreds of millions of dollars into technical assistance for the region's beleaguered farmers and ranchers, and provided funds to lure talented professors and medical researchers to his alma mater.
A longtime regent of OU, Noble also decided that a powerful football team could help revive the beaten-down spirits of Oklahomans. He built athletic facilities and hired skilled coaches, including the legendary Bud Wilkinson. By 1957 the football team had won 47 consecutive games and three national championships. Sooners didn't feel like doormats anymore. —Jen Para
Athletics as a Laboratory for Leadership
Georgetown University in Washington, D.C., recently announced a $50 million gift—one of the largest in the university's history. It was given for athletics.  
The donation by real-estate developer Peter Cooper and his wife, Susan, will upgrade Georgetown's main outdoor sports complex, primarily used for football, lacrosse, and field hockey. But the more interesting chunk of the gift will be used to ramp up a leadership program aimed at helping athletes excel off the field as well as on it. "We believe that athletics and academics combine to provide an ideal crucible to create future leaders," states Cooper.
Like a lot of philanthropy, the couple's donation has a very personal root—all five of their children studied at Georgetown, and serious participation in sports was a big part of what they found satisfying and important during their college years. At Georgetown and many other universities, athletic participation goes way beyond the few games that get media publicity. There are 750 athletes—about 10 percent of the undergraduate student body—participating in 29 Division I sports at Georgetown. Three of the Coopers' sons played football, and their daughter was a swimmer.
Currently, every Georgetown athlete is required to attend a series of leadership classes. "We believe that every student athlete needs to be trained as a leader," says assistant athletic director Mike Lorenzen. "As persons of influence from day one on campus, we put the mantle of responsibility on their shoulders." Juniors and seniors will have the option of participating in an advanced program, which combines mentoring, discussion, field experience, and individual coaching.
A highlight for Joshua Yaro, Georgetown soccer captain and this year's No. 2 pro draft pick, was taking tests to identify his strengths and weaknesses as a leader, then discussing the results and implications with experts. He believes it will not only make him more successful as he starts his professional playing career with the Philadelphia Union, but more effective in life generally.
With the Coopers' funds, Lorenzen will be able to expand today's leadership program and offer expanded courses, conduct research on the subject, and provide new services. At the same time, he says, it's important not to "blur the line" between athletics and academics. This leadership training needs to meet the same "high hurdle of intellectual rigor and seriousness to fit within Georgetown's academic framework," and not become just "an athletics thing."
A former head gymnastics coach who holds a master's in international relations from Yale and an education doctorate from University of the Pacific, Lorenzen will teach many classes himself. He realized there was an opportunity for "a much more rigorous approach to leadership development using the athletics laboratory in college." And that Georgetown, with its broad Jesuit mission, is a good fit.
In addition to being required for athletes, non-athletes will be able to take the leadership courses for academic credit. Lorenzen guesses that 51 percent of seats will be reserved for non-athletes to prevent the field from becoming a ghetto for jocks. Today, he notes, there isn't any place on campus where, say, a student-body president or chair of a campus group can learn in a structured way how to lead and influence.
Georgetown's approach is a contrast to typical "life-skills programs" that some universities offer their athletes, Lorenzen says, and will take a more academic, multidisciplinary, and thorough approach. Other universities that have created programs more like Georgetown's include Stanford and the University of Texas at Austin.
Georgetown's training will be broad. A "Captains' Council" recently brought the leaders of all campus varsity teams to the Gettysburg battlefield for a two-day immersive retreat. All 700-plus campus athletes gathered together for perhaps the first time for training and discussion. This summer, ten athletes will head to Peru, for the first in what will be a series of trips, to learn about how Jesuits lead in Latin America in pursuit of healthy social reforms.
Too often, suggests Lorenzen, the institutional advice offered to college athletes is "don't be a knucklehead." The new efforts funded by the Cooper family will aim for something more ambitious. The message in a nutshell will be, "We're going to educate you to become an effective advocate for improving society." —Andrea Scott
What Sports Can Teach, Even in College
Ginny Gilder arrived at Yale in 1975 with serious asthma and no experience in sports. But something called her to the water, and by force of determination she made her way onto the women's crew team and ultimately to the Olympics, where she won a silver medal. Along the way, she made headlines with a nude demonstration in the university athletics office to protest a lack of adequate showering facilities for women in the early days of their new crew program. Today, thanks to a lead gift from Ginny's father, investor and major philanthropist Richard Gilder, male and female rowers alike at Yale enjoy a state-of-the-art boat-shaped boathouse.
Ginny has become a philanthropist in her own right. She has helped local women get off welfare and into stable jobs, and offered funding for the exodus of 100 children from a failing public school. Her latest philanthropic exploit is a new community sports center near her home in Puget Sound, focused on promoting health and opportunity for area youngsters. And she has continued to make waves in women's athletics, becoming one of the first female co-owners of a WNBA team, the Seattle Storm, in 2008.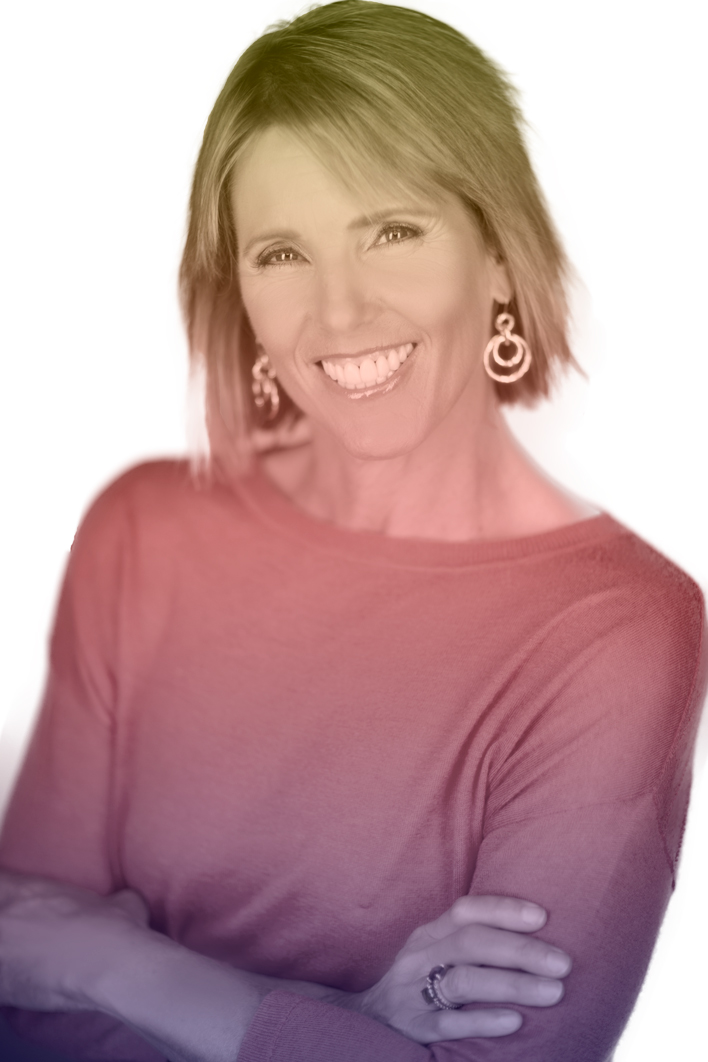 Q: In your recent memoir Course Correction you describe personal challenges, and attribute much of your ability to overcome them to what you learned from rowing. Based on your experience, how do sports programs complement a college education?
A: The perspective that sports is part of a liberal-arts education has really been lost. There's so much you can learn through sports.
Because of men's football and men's basketball, universities have gotten a little tangled up about the role sports plays in education. There is no minor league for those sports, so the college system ends up serving as an informal farm team. Of course there's a lot of money in that role. That structural issue leads to the creation of double standards for those athletes compared to everyone else, and undermines the education some of them receive.
One of the reasons it is important to increase accessibility to sports for girls and women is because it's such a great teaching tool. You learn about pushing yourself, challenging yourself, disappointment and failure, setting goals, getting along with people—so much that's applicable to the rest of life.
I was not happy during high school, worked really hard academically, and by the time I got to Yale I was looking for other ways to learn. I often joke that I majored in rowing. I learned how to count on myself in a way that I don't think I could have learned in any class. I got a lot out of my education academically, but I got more wisdom and emotional and psychological sustenance out of my time as a rower.
There is no single pattern for pursuing sports in college, and a lot of athletes even in the big-money sports get a very good education. Without their athletic scholarships many of them wouldn't go to college at all, and their lives would be much different.
So for a broad swath of the college-going population, sports makes a lot of things possible. In some cases getting them in the door, in many cases enhancing their experience while there.
An under-acknowledged fact about college is that there's a lot of down time. Students have pretty open-ended schedules. One of the things that sports does is force you to be more organized, and to use your time, rather than squander it.
Q: The importance of determination is a major theme in Course Correction. An inner drive allowed you to overcome medical issues and other hurdles. Can something like drive be inculcated in people, through sports or other teaching?
A: I was talking with a mom the other day who has a ten-year-old madly in love with gymnastics and willing to do anything so she can be engaged in it. And then she has another child who is not focused at all. I do think we are probably endowed with different measures of particular attributes.
But that doesn't mean you can't develop more determination. There are things we all can learn that increase our resilience, our ability to overcome failure, and so forth. In some ways, the person who is weak in those areas needs the reinforcement of structured activities and training more than anyone.
One of the aims of expanding participation in sports (or arts training or other forms of non-academic education) is that there are kids out there who may have that drive in them, but don't have access to the avenues to develop it. I see sports philanthropy as not intended for would-be stars, but to offer every person life lessons, to the point where they can take better care of themselves, better care of their families, and ultimately better care of their communities.
I've recently begun to get involved in increasing sports access to young people who are struggling with what we call diabesity—diabetes and obesity. Many of them don't see themselves as athletes, may never have had exposure to sports, and need help to learn about the importance of physical fitness. It's the intersection of sports and health.
Most people won't do things just because it's good for them. One value of sports is that they can make it fun to do healthy things. I'm interested in supporting the third of our population that's really struggling with health, to get them more access to sports for both the enjoyment and the health improvements.
Our new community sports center is my starting point. Philanthropically I'm pretty new to this area, but am excited to get more involved. I hope the programming we're just starting to take from dream to reality can be tested and refined and become a model elsewhere. I like to work at my own community level. It feels more accessible.
Q: What was your involvement in creating the Gilder Boathouse?
A: I was very involved in raising funds for it. A Yale classmate of my father's asked me to approach the university about building a new boathouse. Margaret Matthews, my best friend from rowing at Yale, went with me to talk with then-president Rick Levin in the mid-1990s. He told us we would never be able to raise the money to build what we wanted. Never a good idea to tell members of the Yale Women's Crew what they can't do! We wrote the case for giving, reached out to Yale rowers to help raise funds, and of course donated ourselves. The Yale development office basically ended up chasing us. Nothing felt as good as receiving that letter from President Levin stating that the construction process could go forward. Winning never gets old.
The boathouse project remains one of my best memories of fundraising with my dad. He and I came up with three very particular criteria for our gift: The architect had to be chosen via a design competition among graduates of the Yale architecture school; the boathouse needed to host a new community rowing program to benefit more than just college students; and the funds raised had to include a maintenance endowment so the building would always be taken care of properly. The community rowing program, which is now thriving, turned out to be something the university was able to raise money for independently. We've had its participants get into Yale and go on as athletes and college students.