Unlearning Liberty: Campus Censorship and the End of American Debate, by Greg Lukianoff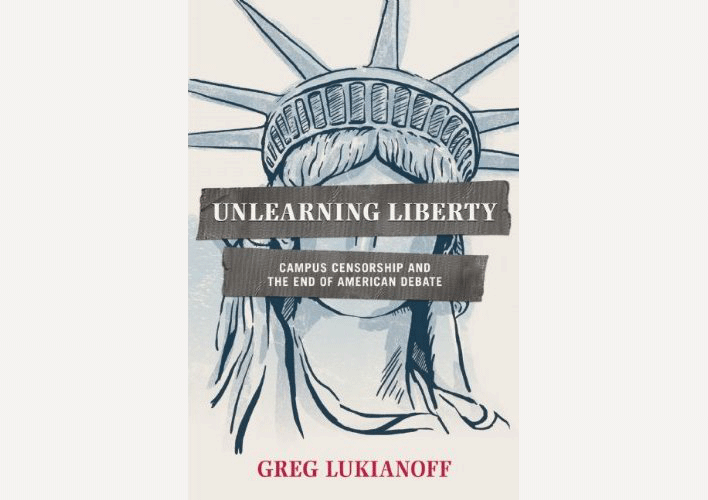 Free expression is an endangered species on college campuses today, writes Lukianoff. He would know. Lukianoff heads the Foundation for Individual Rights in Education (or FIRE), which advocates for free speech on campus and represents students and professors in free-speech cases. He confirms that speech codes, "thought police"–style intrusions, overzealous campus administrators and judiciaries, and easily offended student activists are more prevalent on campus than ever. At the University of Wisconsin in Eau Claire, Christian resident advisors were prohibited from leading Bible studies in their own rooms on their own time. At the University of Delaware, students were required to disclose their sexual identity or orientation to their RAs or risk disciplinary referral. And at Indiana University–Purdue University Indianapolis, a student researching the Ku Klux Klan was found guilty of "openly reading [a] book related to a historically and racially abhorrent subject." (The "openly" is especially chilling.) Universities usually view Lukianoff and his band of litigators as pests; if alumni, trustees, or donors bring up free-speech concerns, administrators are more likely to listen. Donors who care about an atmosphere of free and open learning would do well to inquire about the free-speech bona fides of the colleges they support. (The index doubles as a convenient Hall of Shame.) Lukianoff doesn't take free speech and free association for granted. He clearly explains the principles and values that undergird them. "The value of free speech is not obvious or intuitive," he writes. It requires constant diligence to protect it, and it requires careful discipline from everyone in the educational enterprise—administrators, teachers, and students. "The ongoing deterioration of First Amendment rights at our universities in particular has wreaked havoc on our national discourse and threatens to undo the right of free speech itself," he warns.
—Evan Sparks
How Children Succeed: Grit, Curiosity, and the Hidden Power of Character, by Paul Tough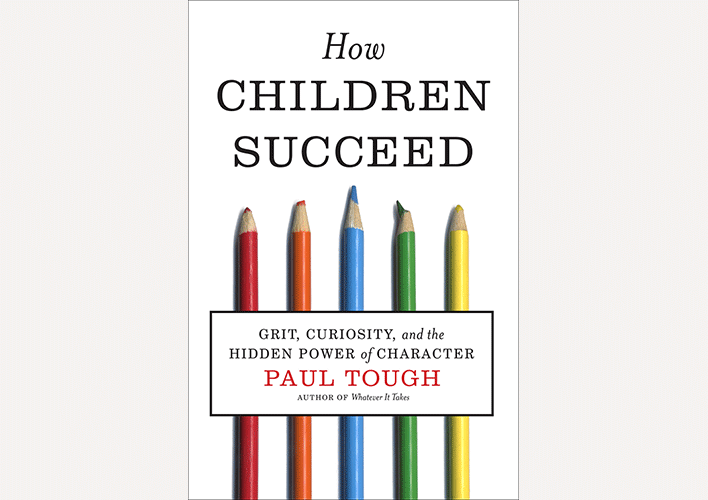 "Genius," Thomas Edison famously quipped, "is 1 percent inspiration, 99 percent perspiration." In How Children Succeed, Tough makes the case for perspiration, looking at how strength of character and a solid work ethic drive students to success in the classroom and beyond. Observing teachers and students around the country, he finds that the most successful students (regardless of their demographic backgrounds) are those who exhibit grit, optimism, curiosity, and perseverance. These qualities are cultivated in the home and in the classroom, through careful instruction and positive reinforcement. The book draws on the work of Stanford psychologist Carol Dweck, who has found that students can achieve more academically if they believe in their own abilities. Central to Dweck's research is the concept of a "fixed mindset" versus a "growth mindset," with the former believing that intelligence is a static trait as opposed to those who believe it is capable of improvement. In one case study, Tough explains how a teacher from I.S. 318 in Brooklyn instills a growth mindset in her successful middle school chess team. Elizabeth Spiegel walks her students through each failed match to help them identify their mistakes—and prepare them for future competition. In the process, she teaches patience and emphasizes the self-confidence needed for success under pressure. How do these findings translate into philanthropy? Reformers and donors are now focusing more attention on teaching teachers about the importance of findings like these. Through such reform efforts, the search is on to identify, develop, and retain teachers who will not only provide high-quality instruction but also cultivate the intangible character skills that all students need.
—Kari Barbic
Katharine and R. J. Reynolds: Partners of Fortune in the Making of the New South, by Michele Gillespie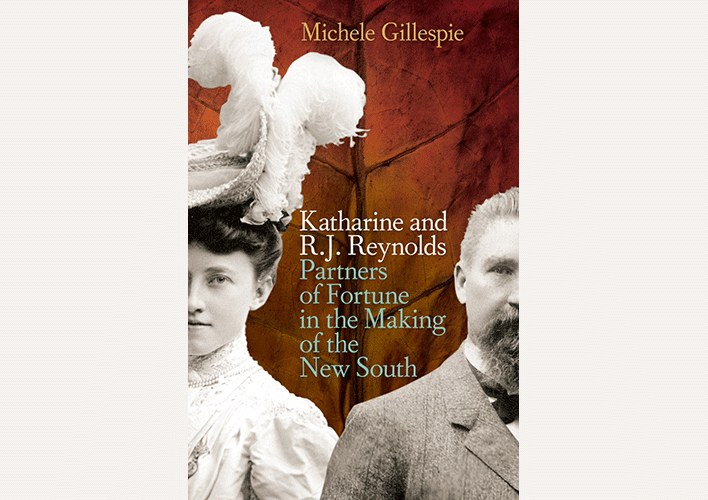 R. J. Reynolds presented himself as an all-American success story—part Old South country boy, part New South entrepreneur. Wake Forest University professor Gillespie describes the broad economic, political, and social changes that were the backdrop to the Reynoldses' lives in the fast-changing South of the late 19th and early 20th centuries. R. J. built his fortune in tobacco as founder and head of the eponymous tobacco company. Before her marriage, Katharine attended college and worked as a secretary. Together, they provided a double economic boon for Winston-Salem, North Carolina—part from the wealth RJR generated, part from the donations they poured back into Winston-Salem through their philanthropy.  Their commitment to their city was a "conscious moral response," Gillespie writes, to the "rapid industrialization and urbanization" that RJR had generated over 50 years. During his lifetime, R. J.'s giving included support for schools, churches, orphanages, arts institutions, and colleges and vocational institutes. (R. J. was one of the first southerners to found a hospital for African Americans.) After his death, Katharine continued his philanthropic efforts by contributing land and funds to establish the Richard J. Reynolds High School and the R. J. Reynolds Memorial Auditorium. Gillespie ably documents how the Reynoldses' entrepreneurship and philanthropy helped pave the way for North Carolina's (and the South's) resurgence in the 20th century.
—Michelle Stevens
Free Market Fairness, by John Tomasi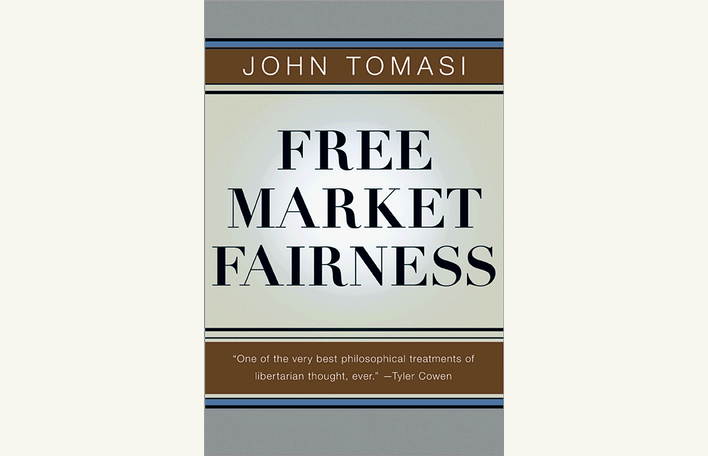 A self-described "bleeding-heart libertarian," Brown University professor Tomasi is an ideological hybrid: a free-market economics proponent who is nonetheless committed to social justice as a political ideal. In Free Market Fairness, he seeks to reconcile these positions by tracing liberalism from its origins with classical liberal thinkers—John Locke, Adam Smith, and F. A. Hayek—through its culmination in the modern liberalism of John Rawls' A Theory of Justice. Differentiating himself from both principled libertarians and those who defend free markets for their good results, Tomasi believes that his theory of market democracy "poses not merely an institutional challenge to the social democratic tradition but a moral one." The social-welfare state, he argues, is unjust when it denies individuals the opportunity to be "self-authors." Tomasi's market democracy alternative "thinks of citizens as free, independent, and self-governing agents." Free Market Fairness thus incorporates into libertarianism a concern for human dignity, which, until now, liberals have claimed as their exclusive domain. Whereas social democracy relies on the state to eradicate injustices, "market democratic regimes seek to improve the conditions of the least-well-off by a strategy of wide private economic liberty, limited government, rapid economic growth, and by guarding the space within which a vibrant civil society might develop and grow."
—Kate Bermingham