A Walk in the Park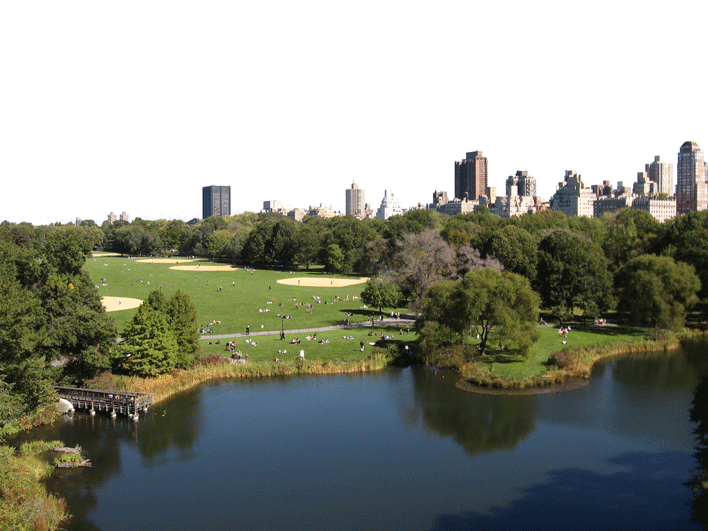 John Paulson grew up around Central Park. In the 1920s, it was where his grandparents had their first date. When he was a baby, his mother pushed him around the park in a stroller, as her parents had once pushed her. Late in October, the Manhattan hedge fund manager repaid Central Park for the memories. Standing beside Mayor Michael Bloomberg in front of the Bethesda Fountain, he pledged $100 million to the Central Park Conservancy—the largest gift, ever, to a public park. In his announcement, Paulson noted that the park wasn't always the pristine jewel that it is today. "In the 1970s and early 1980s, it was in serious disrepair—its infrastructure was crumbling, its landscapes were in shambles, and it was plagued with drugs and crime." Central Park was rescued and restored by creative philanthropy: a public-private partnership in which the nonprofit sector raised funds for, and took over management of, the park. "Of all of New York City's great cultural institutions, I believe Central Park is the most democratic," said Paulson. "It's open to people of all ages, income levels, race, religion, and nationality. It's open every day and all day. It's enjoyed by millions of New Yorkers every year. And it is free."
The Great Female Philanthropists
In November, the New York Times ran an article on philanthropic giving among American women. The article assumes, without ever quite saying so, that ours is the first generation to produce serious female philanthropists. Not so, as a quick survey of our cover feature makes clear. For instance, Madam C. J. Walker, born two years after her parents were freed from slavery, used her self-made fortune to help launch the NAACP. Mary Garrett, sometimes called America's great "coercive philanthropist," revolutionized medical education with her gifts to Johns Hopkins. And Katharine Drexel became a Catholic nun who spent her massive inheritance building schools for Native Americans and African Americans. We could go on—Bernice Pauahi Bishop, Ellen Scripps, Ima Hogg, Nettie McCormick, Olivia Sage, and Oseola McCarty—but it would make more sense to direct readers to the cover feature, with its selections from the Philanthropy Hall of Fame.
Energizing Reforms
John Arnold of Houston has made $3.5 billion trading natural gas and other energy products. His hedge fund, Centaurus Advisors LLC, returned triple-digit gains in its best years. Now, like many other successful entrepreneurs, he has announced his intention to retire, in order to devote himself to philanthropy full time. The kicker? John Arnold is only 38 years old. Arnold and his wife, Laura, are giving their full attention to their philanthropic priorities, especially reforming K–12 education, criminal justice procedures, and public pension systems. "We have the benefit of being young, so we can look at very complicated problems," Arnold told the Chronicle of Philanthropy. "We have years to see these through." We wish the Arnolds the best in their pursuit of transformative change.
Sunrise, Sunset
Two of New York's Jewish foundations are preparing to close their doors. The Andrea and Charles Bronfman Philanthropies (ACBP), founded by Seagram's heir Charles Bronfman and his late wife, Andrea, will go out of business in 2016. The Avi Chai Foundation, started by the late financier Zalman Bernstein, is preparing to close its doors in 2020—seven years sooner than expected so as to maintain levels of giving even after the loss of assets associated with the 2008 financial crisis. A recent story in the Forward explores some of the difficulties associated with spending down: preparing grantees to raise sufficient new funding, ensuring that areas of grantmaking will remain of interest to future donors, and spinning out in-house programs as independent nonprofits. (It is a topic likewise examined by Joel Fleishman of Duke University in his February 2011 paper "Gearing Up to Spend Down," a report on the spend-down process at Avi Chai.) "In 2001, we chose our closing date because we thought 15 years sounded like a long time," says ACBP's Jeffrey Solomon, "but it's felt like 15 minutes." When those proverbial 15 minutes are up, let it be said of each: zikhrono livrakha, may his memory be a blessing.
May the Force Be with Him
A long time ago (November), in a galaxy far, far away (Los Angeles), George Lucas sold the rights to the Star Wars franchise to Disney for $4.05 billion. According to a Lucasfilm representative, Lucas intends "to donate the majority of the proceeds to his philanthropic endeavors." Lucas is no stranger to serious philanthropy. He is a Giving Pledge signer who has made improving American education his signature initiative. "It is the key to the survival of the human race," he has said. "We have to plan for our collective future—and the first step begins with the social, emotional, and intellectual tools we provide to our children."
Nobel Foundation Cuts Awards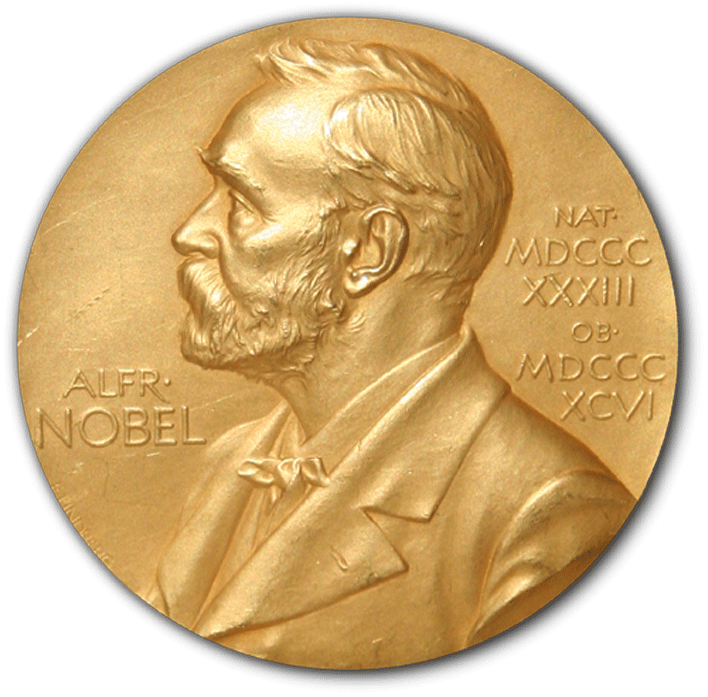 The Nobel Foundation, which administers Alfred Nobel's namesake prizes, recently cut its cash awards by 20 percent, the first cuts since 1949. The value of each prize falls from approximately $1.52 million to $1.21 million. Also cut were the lavish ceremonies in Stockholm and Oslo associated with the prizes. "It was a difficult decision to take, since Nobel when he wrote his will made clear he wanted his money to be used for prizes," says the foundation's Lars Heikensten. The foundation intends to invest more of its assets in hedge funds to restore its corpus and return the prize to its previous amount.
Getting into Who Gives
A new study from MIT doctoral students Michele Margolis and Michael Sances finds little difference between the charitable giving of liberals and conservatives. That conclusion stands in marked contrast to the scholarship of Arthur Brooks, whose research has revealed a significant "generosity gap" between left and right. (Their paper attributes the difference to "a non-traditional question wording for identifying liberals and conservatives" in one of the databases on which Brooks relies.) According to the research of Margolis and Sances, there is "no statistical difference between conservative and liberal giving, conditional on observable characteristics. Further, when we use partisanship rather than ideology to measure liberalism, there is no statistical difference in giving, regardless of whether we adjust for observable characteristics." The paper has other interesting findings—for example, self-identified partisans tend to be more generous when their party holds the White House. We hope the research informs a spirited debate, and look forward to further scholarship on how America gives.
Giving Healthy among the Wealthy
Bank of America recently released its latest Study of High Net Worth Philanthropy. Focused on families with more than $1 million in net assets (exclusive of primary residence), the paper found that, from 2009 to 2011, giving in wealthy households as a percentage of income remained at about 9 percent. Amid economic uncertainty and stagnant growth, 95 percent of wealthy households donate to at least one charity, compared to 65 percent of all U.S. households. And 76 percent of high-net-worth donors plan to hold steady or increase their giving over the next three to five years. One change since 2009: volunteering among wealthy donors is up by 10 percentage points. Confidence in the nonprofit sector remains high: 91 percent claimed to "have faith in nonprofits" to "influence and enact social change." They are less sure of the for-profit sector, the study concluded—and "far fewer have faith in various areas of government."
Elisabeth Murdoch, RIP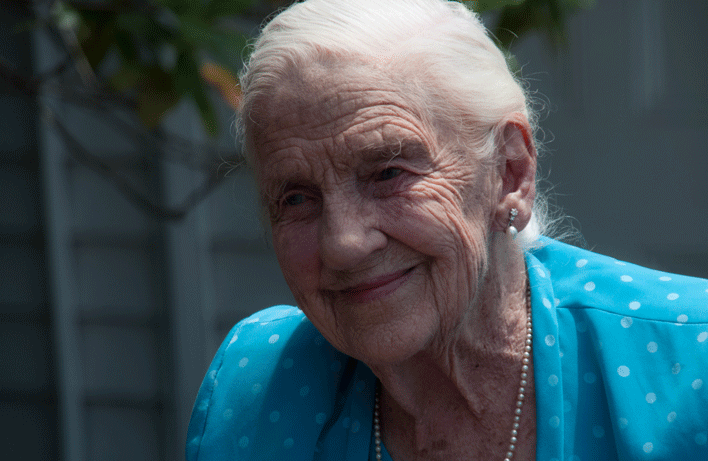 Elisabeth Murdoch was famously thrifty. She avoided hairdressers, rarely heated her house, and what little she spent on herself she spent on her garden. It wasn't for lack of resources. Her husband, Sir Keith Murdoch, was one Australia's great newspaper barons, and her son, Rupert, went on to build a global media empire. To her mind, wealth was better applied to service. Her inclination for volunteer work came naturally; as a schoolgirl, she knitted onesies for the babies at the Royal Children's Hospital. After her husband's death in 1952, she devoted her life to philanthropy, supporting scores of causes as a funder and fundraiser, advisor and advocate. She dedicated 80 years of service to the Royal Children's Hospital—Queen Elizabeth made her a Dame Commander of the Order of the British Empire for her leadership there—where she established the Murdoch Children's Research Institute in 1986. Dame Elisabeth was the first female trustee of the National Gallery of Victoria, a fellow of the Royal Society for the Encouragement of Arts' Australian chapter, a life governor of the Royal Women's Hospital, and a patroness of the Deafness Foundation of Victoria, the Epilepsy Foundation of Victoria, and the Victorian Tapestry Workshop. But she was committed to dozens of other, less prominent causes, like prisoner rehabilitation, mental illness, and substance abuse. (Indeed, she sponsored the Australian Family Association, a socially conservative group.) On December 6, at 103 years of age and with 77 living children, grandchildren, great-grandchildren, and great-great-grandchildren, Dame Elisabeth passed away. "The joy of giving is so wonderful," she once remarked. "I'm worried that some people, a few people, miss that joy because they don't have the knowledge of how important philanthropy is."