Giving religiously
It is well known that America's religiosity has a great deal to do with our unusually high levels of giving. Americans donate about $300 billion to charity every year, and people who go to church more also give more. (See "Donation" in Philanthropy, Summer 2013.) A new study shows that 73 percent of the dollars donated by households in the U.S. go to organizations with religious ties. According to research for the Connected to Give project, which is supported by a consortium of Jewish foundations, 41 percent of personal giving goes to churches and synagogues, and another 32 percent is directed to religiously affiliated nonprofits, such as Catholic Charities, Jewish Federations, and the Salvation Army. The study also found that among Americans who give, 55 percent say their commitment to religion is an important or very important motivation for doing so.
An especially charitable day
With the doorbuster deals touted by retailers on Black Friday, Cyber Monday, and increasingly on Thanksgiving Day itself, our holiday for expressing gratitude is in danger of being overwhelmed by a week of getting more. But a new annual tradition aims to restore the spirit of the season. Giving Tuesday—in the week following every Thanksgiving—had its inaugural year in 2012, when more than $10 million in donations was processed by tech partner Blackbaud, a 53 percent increase from the same day in the year before. In 2013, the donations reached $19 million. The gifts are paltry compared to the more than $820 million Americans give each day, but they are impressive considering the numbers count only the 3,800 nonprofits Blackbaud was tracking. Word spread on social media and through outreach from 10,000 partner organizations in all 50 states and overseas. Proponents hope the custom will catch on permanently and lead to more people giving more money to good causes. For helping turn our collective attention to the satisfactions of generosity, Giving Tuesday is something fresh to be grateful for.
An ugly parks plan
If New York's new mayor, Bill de Blasio, gets his way, the Big Apple will undo one of the most successful philanthropic experiments of the past three decades: transforming Central Park from decaying and dangerous to vibrant and verdant in just a few short years. Millions of people who use and love Manhattan's green oasis can thank the Central Park Conservancy for this makeover. A private nonprofit that manages the park and raises the bulk of the funds needed to restore and operate it, the conservancy's success has spawned similar efforts in other parts of New York and across America, attracting hundreds of millions of donated dollars for providing natural sanctuaries to ordinary people who live in cities. (See "Philanthropy on the Green" in Philanthropy, Fall 2012.)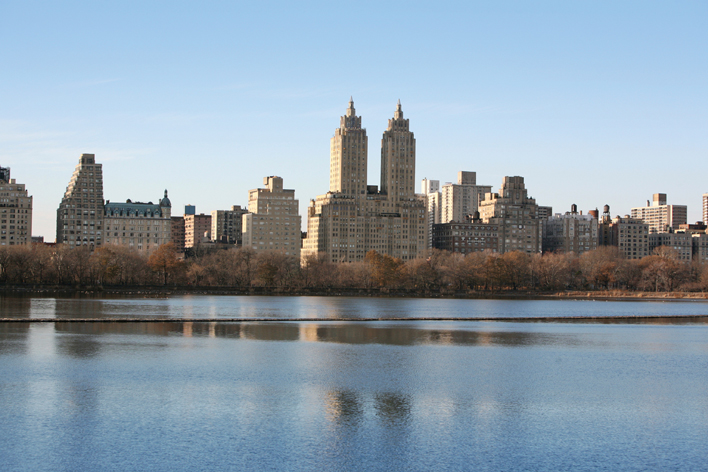 Central Park could see donations drop.
De Blasio has endorsed a plan to raid the coffers of the Central Park Conservancy and others. Every year he would take funds representing a fifth of their operating budgets from conservancies with budgets totaling more than $5 million, and redistribute them to other municipal parks. This will damage the parks that rely on conservancies (Could you manage your business with a 20 percent across-the-board budget cut tomorrow?) and alienate the donors who have made voluntary offerings to specific parks they cherish. What donor wants his gifts vacuumed up by the New York City government?
De Blasio's plan is an assault on the liberty that Americans have always enjoyed to choose the objects of their private giving. Why would he want to stymie the spontaneous and voluntary sharing of private wealth that has made green spaces across his city such delights for everyday residents?
—Evan Sparks
Tax tabulations
The American Enterprise Institute's Arthur Brooks recently released a paper calculating that a 28 percent cap on charitable tax deductions, as proposed by the Obama administration, would likely lead to a $9.4 billion reduction in charitable giving in the first year of the change. And the contraction wouldbe more severe in some sectors. Religious giving and giving by the middle class are not likely to shrink much, but discretionary donations from earners in the top tax brackets will decline much more sharply. Nonprofits dependent on high-earning donors—like universities, hospitals, orchestras, and environmental groups—would lose 24 percent of their donations, according to the study.
Lifesaving charity
Eliminating hookworm in the South. Instituting high standards at American medical schools. Saving diabetes patients by testing and distributing insulin. Discovering the flu virus. Decimating HIV's death rate. These are just a handful of the many notable achievements in medicine that owe their success to the generosity of American philanthropists. Some of them are fascinating stories—how Uncas Whitaker's $700 million fortune almost singlehandedly made biomedical engineering the thriving field that it is today, giving us cochlear implants, artificial hearts, lab-grown skin, and more. Some are harrowing—how at least eight researchers working for the Rockefeller Foundation died trying to find a yellow fever vaccine. All are inspiring for donors interested in medical research and saving lives. The Philanthropy Roundtable has researched and compiled a roster of the most important U.S. philanthropic achievements in medicine throughout nearly three centuries. It is now online at the Roundtable's website, or use the shortcut bit.ly/philanthropymedicine. More roundups of major philanthropic achievements are on the way as part of our creation of a comprehensive almanac of philanthropy.
Q&A with TIMOTHY SCULLY
The Reverend Timothy Scully founded the Alliance for Catholic Education at the University of Notre Dame in 1993. This highly successful program trains teachers and administrators for service in needy Catholic schools, and has attracted many top-ranked graduating college students to the cause. Philanthropy recently spoke with Scully about ACE and the role Catholic education plays in America.
Q: Why did you start ACE?
A: To respond to the changing needs of inner-city Catholic schools across the country. The religious orders that founded these wonderful, extraordinary little islands of hope and served them for more than 100 years were dying out as vocations in our church. We knew we needed to replace that talent, so we founded ACE to form a new generation of Catholic school teachers and leaders who were lay people.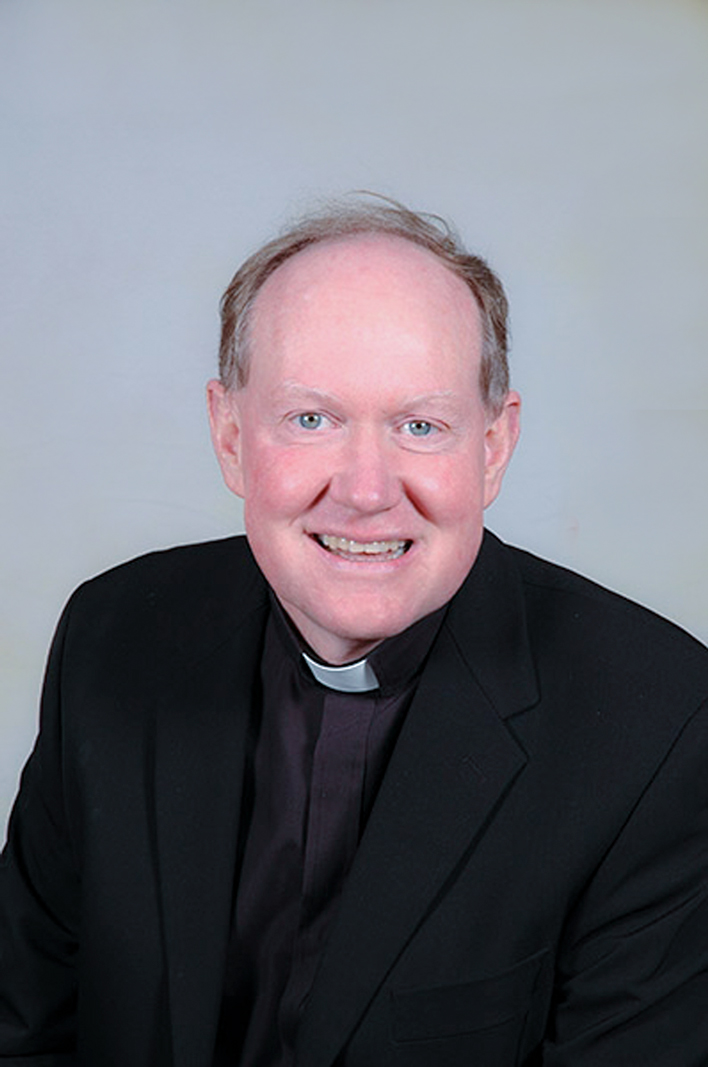 The Rev. Timothy Scully (Matt Cashore/Notre Dame)
Q: How have you seen Catholic education change in the past few decades?
A: The most important change has been that 25 or 30 years ago, 95 percent of the teachers in Catholic schools were religious brothers and sisters—a wonderful asset that has largely disappeared. That not only changed the culture of our schools, but presented financial challenges as well, because these religious sisters and brothers were paid very little. We're creating a new generation of teachers who are committed to the same mission as those earlier apostles. The biggest challenges that faces us are to maintain our Catholic character, strengthen academic excellence, and make sure these schools are financially sustainable.
Q: What is the role of philanthropy in Catholic schools?
A: Thoughtful philanthropists can have their greatest leverage on Catholic education by investing in leadership programs. The next 10 to 15 years of the Alliance for Catholic Education at Notre Dame are going to be focused on forming principals and superintendents. School leaders establish the culture of high expectations; they hire the teachers. One thing we know about school achievement is that great teachers deliver great results. That's why we are going to focus on the principal.
Q:  Why is Catholic education good for America?
A: Imagine a country where the only schools available to inner-city children and low-income families are state-run schools. The vibrancy of America is its rich, diverse civil society. To lose this wonderful asset of faith-based education available to underprivileged people would be a real tragedy. The evidence suggests that Catholic schools form citizens who are more tolerant, who vote more frequently, who are two and a half times more likely to graduate from college, who have high expectations, who volunteer more often, who are more generous philanthropically. Those are the kinds of schools we need to form America's citizens.