Out of the Ashes
When the home of the great American artist and craftsman Louis Comfort Tiffany burned to the ground in 1957, his legacy and reputation almost went up in smoke with it. But along came two admiring philanthropists to save the day.
Tiffany's residence in suburban Long Island, known as Laurelton Hall, was perhaps his greatest creation. Over a period of years, the artist, who was also a very successful businessman, built up there not only a grand house where he kept some of his greatest masterpieces, but also a freestanding art museum, an art school, a building where he installed the stunning Tiffany chapel he designed for the 1893 World's Fair, an incredible set of gardens, and more.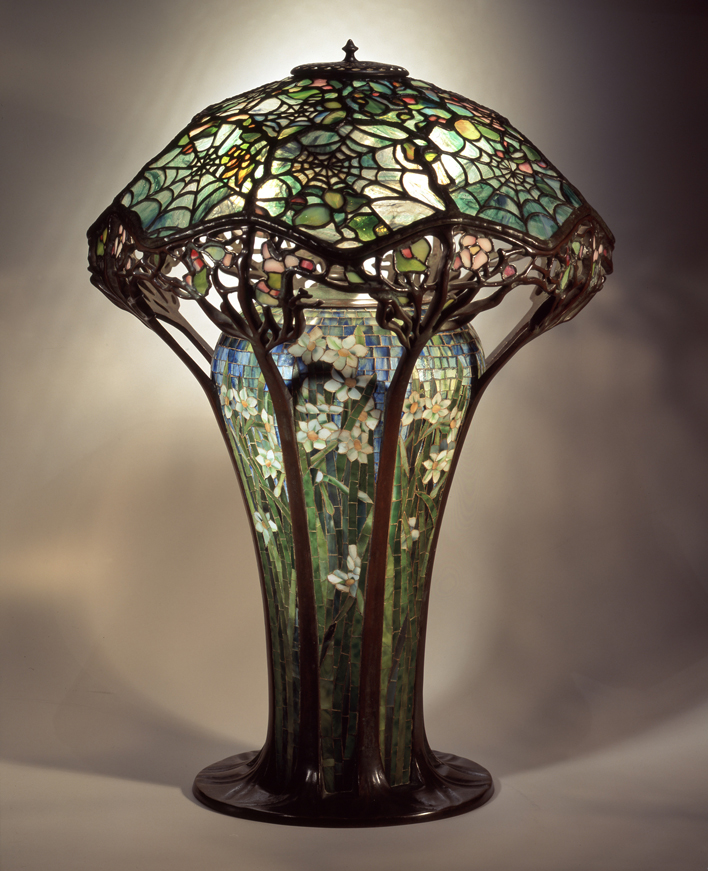 Tiffany treasures were rescued from the rubble of the master artisan's home, thanks to an enterprising private foundation. (The Charles Hosmer Morse Museum of American Art, Winter Park, Florida)
This home was Tiffany's pride and joy, and many of his most interesting stained-glass windows, other art glass, lamps, ceramics, paintings, furniture, and room designs ended up there. When Tiffany died in 1933, he left an endowment so the property could keep operating as a public gallery for his life's work, and a school for instructing a new generation of artists. But fate intervened, the money ran out, and eventually much of his estate was abandoned. Then a disastrous fire swept the premises. This was a calamitous end to the career of one of America's greatest designers and visual artists. Preparations were made to bulldoze the rubble. That would have also buried much of Tiffany's reputation.
Enter Jeannette and Hugh McKean, who thought it would be a tragedy to let Tiffany's work be forgotten. So they leapt into action and literally plucked hundreds of gems and nuggets out of the ashes, saving them for future generations.
Jeannette was the granddaughter of the great American industrialist and donor Charles Hosmer Morse, and she was continuing her grandpa's tradition of vigorous philanthropy. She loved Tiffany's revolutionary glass and gorgeous decorative work. Her husband Hugh shared the same admiration, having studied art himself at the Tiffany estate during the 1930s. This couple had private resources, a generous spirit, and a willingness to act.
The philanthropists offered the Tiffany family a payment for the right to salvage whatever they could from the burn. Then they picked through the wreckage, retrieved objects, and transported them to their home region in Florida for conservation and reconstruction.
Today, some of Tiffany's greatest creations can be seen in the museum the McKeans created, and named in honor of Jeannette's grandfather. Lush windows of stained glass. Mosaics. Wondrous lamps. Some of Tiffany's ambitious landscape structures, influenced by Islamic and Asian motifs, have been rebuilt as they existed on the Laurelton Hall grounds. And there is a stunning full Tiffany chapel—the one he created for the World's Fair—now intact in its own section of the museum.
There is also some interesting work from Tiffany's contemporaries and other artists. These treasures are concentrated and shown to particular advantage today thanks to an impressive $5 million addition built onto the museum a few years ago by the foundation that the Hosmer family established. The Charles Hosmer Morse Foundation still owns all of these works that it rescued from destruction. And the magnificent museum that makes this art available to the American public is operated by the foundation without a penny of government support.
If you're a fan of Americana and great art, swing by the Morse Museum next time you're in the Orlando area. And as you view the delicate pieces, try to envision many of them encased in black soot and gray ashes. And then say a quiet thank you to the stubborn philanthropists who refused to let these sparkling bits of American creativity be tossed aside. Jeannette and Hugh McKean did us all a public service, with private energy and money.
In the Line of Duty
Sometimes nonprofit work is a matter of life and death. Since 1997, International Justice Mission has been helping and prodding governments across the developing world to clean up their police practices, enforce their own laws, and resist judicial corruption. The group has a special interest in battling indentured servitude, sex trafficking, and other forms of exploitation, and says it has helped free 28,000 people over the years from bondage in brothels, factories, or involuntary domestic service—in countries like Guatemala, Thailand, and India. The organization's 750 lawyers, investigators, social workers, and support staff have trained 37,000 law enforcement officials in the most effective ways to prosecute wrongdoers, rescue victims, and protect the vulnerable.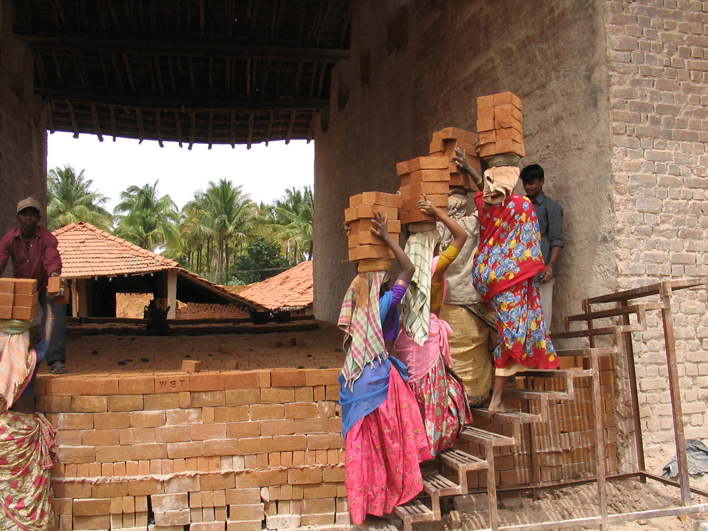 The international human-rights nonprofit IJM, which strengthens the rule of law to free the enslaved, recently lost an employee to murder. (International Justice Mission)
But fighting criminal behavior can be dangerous. Last June, an IJM lawyer and investigator named Willie Kimani accompanied his client Josephat Mwenda to a courthouse in Nairobi to pursue a complaint against police brutality. Upon leaving the courthouse, the two men and their driver were kidnapped. Their lifeless bodies, showing signs of torture, were eventually found in a nearby river.
With pressure from IJM, five police officers have been charged with killing the three men, and the first witnesses testified in November in a trial that is expected to last several months. A special government unit that IJM has helped train to prosecute abuse of government power "moved right away and with vigilance," according to Philip Langford of IJM. "The murder of these three men struck a deep chord with the Kenyan public and civil society," he notes. "The outrage was fairly unprecedented. There's a tremendous opportunity for the Kenyan people to come together to demand change" in ingrained habits of extortion and unjust use of violence. That in turn would help Kenya reduce the poverty that is exacerbated by graft, ethnic bullying, and weak rule of law.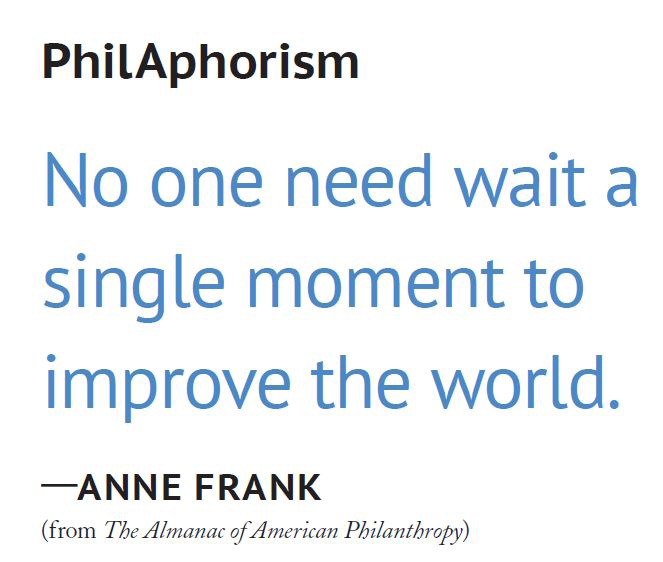 Education Reform on the Docket
In an eye-opening opinion handed down in September, Connecticut Superior Court Judge Thomas Moukawsher criticized the way the state government disburses education aid, and gave the state 180 days to adjust how taxpayer dollars are spent on public education. In his 90-page decision, Moukawsher pointedly criticizes the way the state pays for special education, allocates resources to the poorest communities, and fails to require rigorous teacher evaluations. The case is still under appeal, but the opinion caught the attention of lawmakers and state residents.
Students Matter, a national legal advocacy group founded by education philanthropist David Welch, is simultaneously suing the State of Connecticut in federal court, arguing in Martinez v. Malloy that state limits on charter schools, magnet schools, and open enrollment hinder the education of needy students, and violate their Due Process and Equal Protection rights under the U.S. Constitution.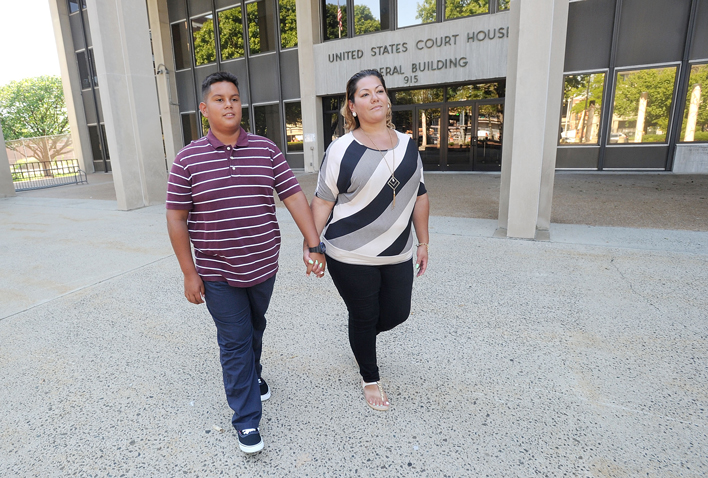 Reformers in some states are going to court to advance school choice. (Students Matter)
A few charter-school networks such as Achievement First have been able to establish some campuses in Connecticut, but policy constraints have blocked most would-be charter operators. Overall, Connecticut's public-education system exhibits some of the most egregious achievement gaps in the nation. On the National Assessment of Educational Progress, the proficiency gap in eighth-grade math between low-income students and the rest of Connecticut's student population is the worst among all 50 states. Similar gaps yawn between Hispanic and white students.
Using the judicial system to force changes in sclerotic education policies is a new strategy for philanthropists. Proponents of litigation clearly think they have  some momentum today.   —Pat Burke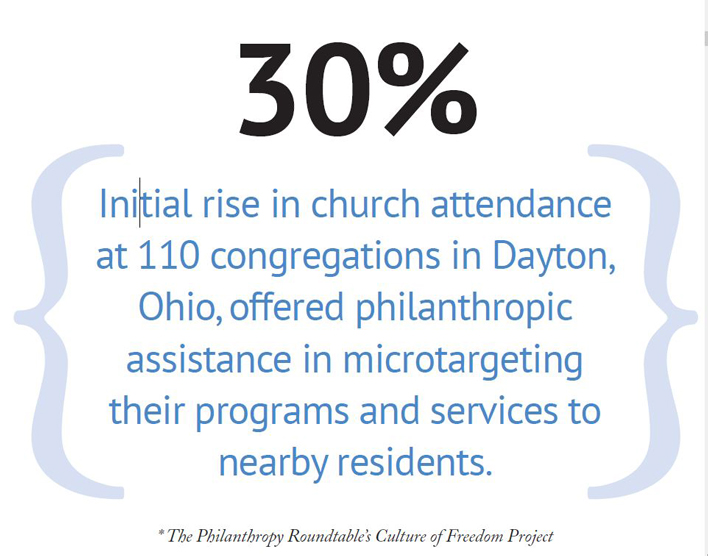 Harsh Caps on Mass Achievement
Over the last five years, numerous studies have shown strong learning gains among low-income students in Massachusetts whose families have managed to enroll them in charter schools. Compared to counterparts in conventional schools, charter students take more challenging academic paths and are 18 percent more likely to attend a four-year college. That's why 30,000 students in Massachusetts are now backed up on waitlists, vying for a spot in one of the comparatively small number of charter schools. To give needy students more opportunities, school-reform advocates got a referendum on the statewide ballot in November that would have moderately raised the caps currently constricting creation of new charter schools. Predictably, the teachers' unions spent approximately $14 million in Massachusetts to quash even this modest opening, blocking tens of thousands of families from gaining access to superior schools. Now we will see whether Massachusetts lawmakers will meet the strong parental demand for more charter schools by raising today's harsh caps by legislative means.   —Pat Burke
Forced From Home
According to Doctors Without Borders, 34,000 people per day fled their homes last year, contributing to a current worldwide total of 65 million refugees. The factors compelling people to flee are varied, from war and political turmoil to natural disasters. Sometimes the hazards they face on the move are as bad as what they left behind.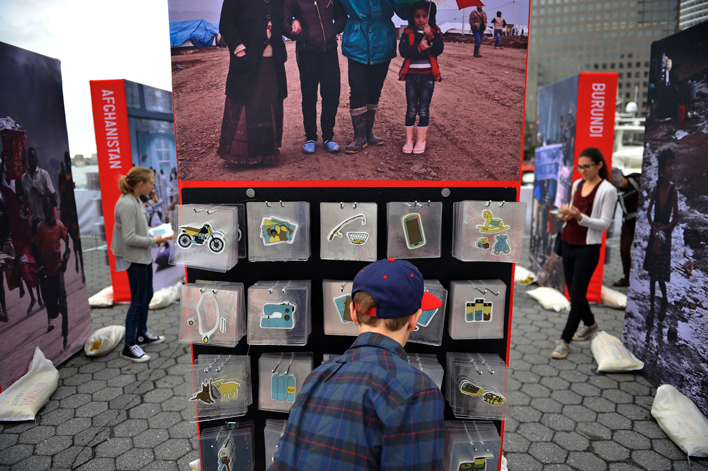 An exhibit that helps visitors imagine life as one of the world's 65 million refugees. (Elias Williams)
To help the public better understand today's refugee crisis, and what philanthropy can do to help, Doctors Without Borders pitched a simulated camp on the National Mall and in several other U.S. cities. In free tours led by an experienced aid worker, entering visitors are given 30 seconds to pack everything they might need before their escape.
What would you bring on short notice—valuables? your passport? a blanket? water? The simulation continues with visitors being forced to surrender the few items they saved, to pay bribes along the way. Visitors then load onto a rubber dingy like the ones used to ferry migrants out into the Mediterranean. It is astonishing how many people can be crammed onto one of these unseaworthy rafts, with little to nothing in the way of flotation devices or protection from the elements.
This perilous passage gives way to the refugee camp proper, with its sheltering and sewage challenges: Imagine walking all day to fetch six gallons of water, the World Health Organization- recommended daily minimum for a mother with two children. Picture yourself living with five other people in a small tent in all sorts of weather.
Then respite—a Doctors Without Borders tent with emergency rations and clinical supplies. And, finally, limbo: a larger tent where refugees await processing and next steps. "Forced from Home" transports the public into what for most of us is a distant and hard-to-imagine struggle.
Business Training for Nonprofits  
Stand Together, the latest creation of the Koch Seminar Network, is a charity that aims to help Americans at the bottom of the economic pyramid become self-sufficient. Executive director Evan Feinberg recently described some of the group's work to Philanthropy:
We believe the most important work being done in America is happening in communities across the country where volunteer groups, churches, and nonprofit organizations are working together to empower individuals with the necessary tools to break the cycle of poverty. We're reinforcing and supporting this work by making direct investments in local communities and local leaders to solve big problems.
One of our efforts is what we call our Catalyst Program. After evaluating 300 programs across the country, we selected ten charitable organizations for the six-month training program. They come in with a business objective to solve a nagging problem they've been trying to tackle, and to think bigger about what's possible for their organization.
We help them reach their objectives through in-person and online education, and provide business leaders to work with them as mentors and coaches, shaping their thinking and helping them deliver on a bigger and better vision.
When they complete the program, they graduate with economic-thinking skills, entrepreneurial approaches to future challenges, and an actionable plan to achieve their objective. We're also helping these organizations to tell their story with high-quality video content and marketing assistance.
In 2017, we plan to add 30 to 40 more groups into our Catalyst Program, bringing our total number to between 40 and 50. Through the Catalyst Program and additional investment opportunities, we hope to amplify effective community-based solutions to the toughest problems facing Americans.
Crowdsourcing Art
If asked where the world's best-attended art event takes place, most people would guess Paris or New York. But in fact, the art show attracting more people than any other in the world—and by far the most passion, fervent discussion, and enthusiasm from the general public—is staged every year in the 123rd largest city in the U.S.: Grand Rapids, Michigan. It's a triumph of philanthropy.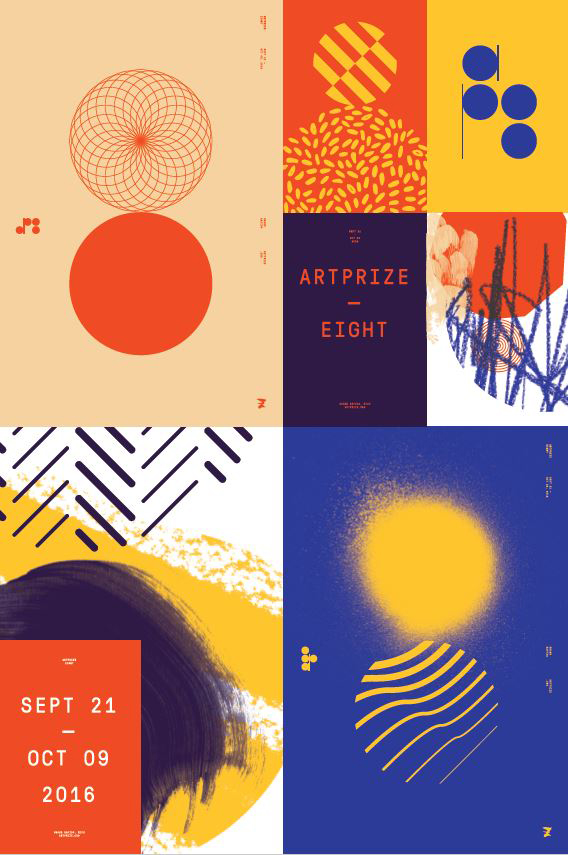 An international art contest of the people, for the people, judged by the people—created by philanthropy in our 123rd largest city. (ArtPrize)
The story begins in 2009. Rick DeVos, the grandson of one of the founders of Amway, who must have inherited some of his grandpa's entrepreneurial instincts, announced that year that he was going to try to marry the creative energy of new art with the competitive fire of national science contests. He founded a national art contest open to anyone. And any organization in his home city of Grand Rapids that considered itself capable of turning itself into a gallery for a few weeks would be allowed to display a portion of the entries. Thanks to the generosity of his philanthropic family and other donors, this contest would award a half million dollars in prizes. DeVos suggested that this radically open art exhibition could become the biggest event in city history, a boost to the regional economy, and a milestone in national creative life.
Unsurprisingly, much of the art establishment didn't like the idea. But when opening day arrived, the scoffers were surprised. Fully 1,262 artists from 41 states and 14 countries entered pieces in that first competition. And 159 Grand Rapids businesses or nonprofits or landlords offered their buildings to serve as temporary galleries.
Even more amazing, the public turned out—or rather, poured out. In this city of 188,000 people, more than 200,000 individuals showed up to view the art, and 334,000 votes were made by cell phone or computer. By the first Sunday, many Grand Rapids restaurants had run out of food. By the next Sunday there were no more hotel rooms. On the event's closing day the line to see the winning piece stretched down two full city blocks.
Philanthropy was in Grand Rapids this year for the Eighth ArtPrize exhibition, and we're here to tell you it is an absolute phenomenon. Not only was the city packed with visitors—wandering around with maps in one hand to find the pieces, and cell phones in their other hand to vote for favorites. But they were talking, and talking, and talking… about art! Sweet elderly couples arguing about the details of a piece. Groups of high-school students excitedly comparing the merits of different entries. Businessmen munching on sandwiches during their lunchtime while peering at paintings and sculptures and electronic installations. People carefully poring over the descriptive notes and maker biographies.
Pieces of art not only jammed the city art museum, and all the major hotels, and the design institute, and the big stores; creative works were also wedged into coffee shops, and elevator lobbies. The city police station was floor-to-ceiling with fascinating, crazy, colorful pictures and three-dimensional works: Haunting masks of human faces made out of different colors of human hair. There were delicate mobiles that looked like running horses when the breeze stirred them.
It is the democratic aspect of this remarkable art contest, and the people's ability to register what they like, that explains its power. At this point, almost half a million people pour into Grand Rapids during the short period when the art is on display, and there is a sports-championship-level of public excitement surrounding each year's competition.
This is one of those crazy, brilliant ideas that philanthropists bring to life because they're able to try new things, unproven things, things that no business or government agency could justify taking a risk on. The ArtPrize experiment has paid off in a big way.
(For more stories like this, tune in every week to the Sweet Charity podcast at SweetCharityPodcast.org)