Philanthropy Roundtable believes the American spirit is generous, with neighbor helping neighbor to uplift entire communities. To propel further investment in entrepreneurial approaches that strengthen communities, we are highlighting leaders and initiatives that cultivate local civil society and support the values that transform lives.
Around the family Thanksgiving dinner table at the age of 12, Dave Isay's storytelling instincts kicked in. As he asked his family questions about their life experiences, perspectives and dreams, Isay was so intrigued by the responses that he pulled out the family reel-to-reel tape recorder to document the discussion. This experience and many others inspired Isay to create StoryCorps, a nonprofit "whose mission is to record, preserve and share the stories of Americans from all backgrounds and beliefs." One of the organization's initiatives is called One Small Step, a project that pairs strangers with differing beliefs for a 50-minute conversation about their lives.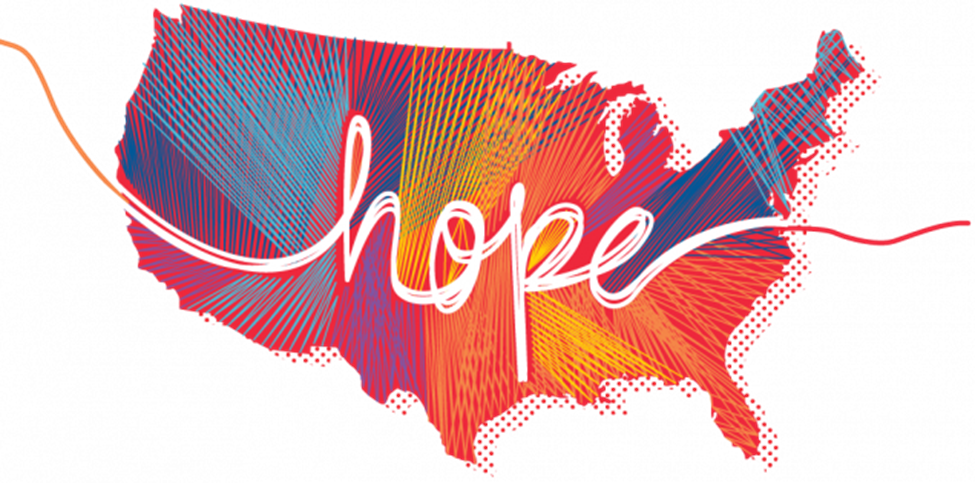 The impetus for One Small Step was Isay's recognition of a growing polarization within our country. He increasingly observed that "people felt misunderstood, judged and hurt" as others judged and labeled them, and was compelled to use storytelling to open people's minds to different perspectives. At its core, the One Small Step initiative is designed to facilitate civil dialogue between two people to help them recognize each other as a fellow human being deserving of dignity and respect. Through the program, Isay ultimately hopes to foster learning and help build bridges across communities throughout the U.S.
"The situation [of toxic polarization] is so bad that if the culture of contempt wins, things are just not going to end well," said Isay. In a Philanthropy Roundtable event called "Reducing Polarization: What Is Philanthropy's Role?," moderated by American Enterprise Institute Senior Fellow Howard Husock and featuring Isay, Heterodox Academy's Jonathan Haidt and Braver Angel's David Blankenhorn, Isay said we "went from disagreeing with each other to hating each other." He continued, saying the fight against polarization is one that, as a country, we simply can't lose. "The path we're on will only lead to further political gridlock, political violence and mental health problems due to fear, anxiety and lack of community," Isay added.
With the founding of One Small Step, Isay aims to build on its parent organization StoryCorps's success and experience, which includes 600,000 recorded stories to date. Its listeners overwhelmingly agree "StoryCorps content helped them better understand the experiences of people who are different from them." One Small Step is ushering in a reimagined focus: to facilitate "stories of those who are strangers who disagree politically and put them face to face … not to talk about politics … just to talk about [their] lives."
Based on "contact theory" from the 1950s, One Small Step brings "two people who are 'political enemies' face to face under very, very specific conditions, … fosters a conversation between them, [and] ushers in a visceral emotional experience, allowing hate to melt away and people to see each other in a new way," Isay described. The interview begins as each person reads the other's biography aloud, inspiring participants to remember the other person has a story, a family and experiences with worth and value.
As the initiative reaches its 1,000-story milestone, Isay and his team say they are creating a ripple effect across the country to help Americans recognize our similarities and the "beauty and grace in each of us." "Through StoryCorps and One Small Step, we get to see who we really are as Americans and it's not what you see on 24-hour news," said Isay, adding, "Sometimes in an interview, you can almost see sparks flying out of someone's mouth, there's just this magnificence and grace to the story." A One Small Step participant reflected on the experience, saying, "I recorded a One Small Step conversation. It was a life-giving experience, and I am so grateful. … One Small Step is a gift to our nation."
Thus far, One Small Step has focused on four "anchor" communities: Wichita, Kansas; Oklahoma City; Richmond, Virginia and Fresno, California. With a strong beginning and positive accolades, the initiative is poised to expand its reach. There are 6,000 people currently on a waiting list for inclusion in the program, and One Small Step is hoping to create a wave across the country of dignity, respect and civil dialogue.
"Our dream with One Small Step is that we convince our country that it's our patriotic duty to see the humanity in people with whom we disagree. Up against a David-Goliath fight, we're banking on a bit of a miracle here. You just don't give up," concluded Isay.
If you are interested in helping accelerate this organization's impact, please contact Philanthropy Roundtable Program Director Esther Larson. America's future is bright, yet dialogue, refinement of ideas and commitment to our country's values and principles is fundamental to our future.