Opportunity Playbook

Center on Reinventing Public Education

IMPACT: The CRPE model, outlined in its founding book, has been adopted by districts in New York City, New Orleans, Denver, Indianapolis and others.

MISSION: The mission it to study efforts to rewire the system for school coherence, ongoing improvement, and excellence for every student—moving from the classroom, to the school, to policy implications.

POPULATION: Educators and Policymakers

LOCATION: Nationwide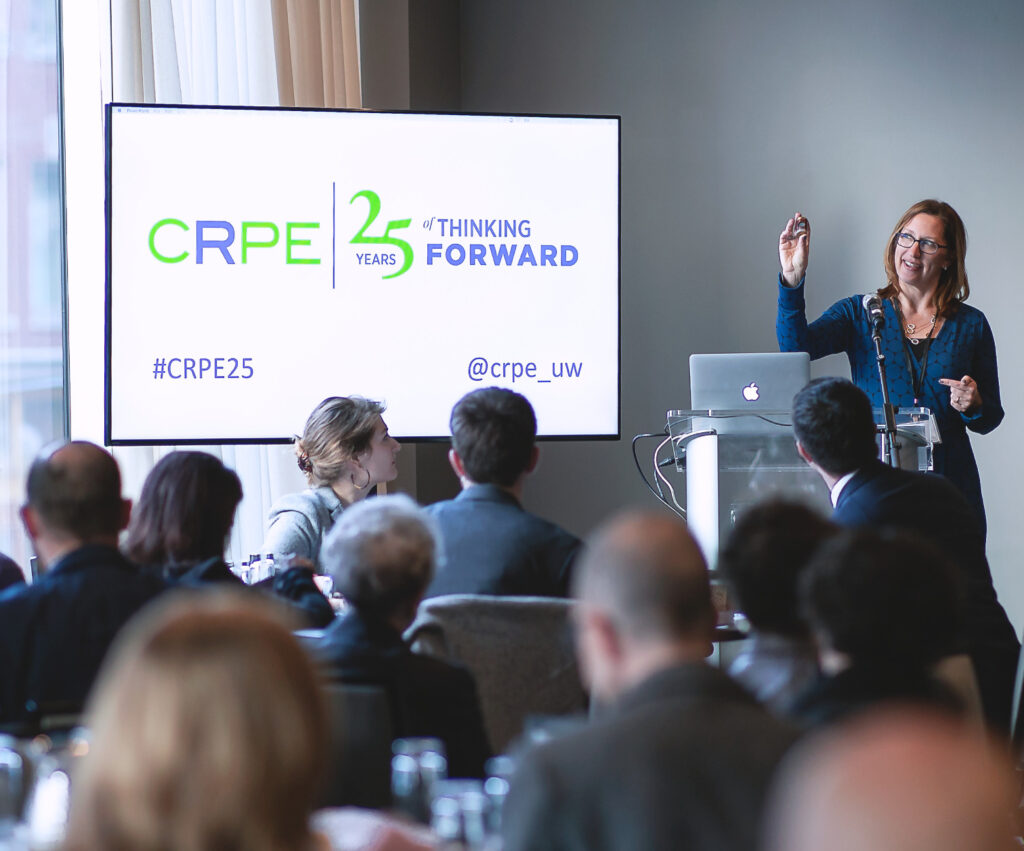 Making Public Schools More Effective For Students and Families
The Center for Reinventing Public Education (CRPE) is a university research center that works across ideological lines to achieve strong, equitable schooling at scale, empower families and inform and encourage effective governance. Research topics include accountability and state oversight, charter schools and public-school choice, district-charter collaboration, finance, innovation, human capital, portfolio strategy, rural education, special education and career and college readiness.
In 1993, Paul T. Hill founded CRPE to explore how funding and public oversight could be more tightly integrated with school effectiveness. For 20 years, CRPE placed its primary focus on the portfolio strategy, through which civic and education leaders develop a system of diverse, autonomous, high-quality public schools across the city. Educators were placed directly in charge of their respective schools. This empowered parents to choose the schools that were the best fit for their children, and helped school system leaders stay focused on their school's overall success. The CRPE model, outlined in its founding book, has been adopted by districts in New York City, New Orleans, Denver, Indianapolis and others.
What's the play?
CRPE is known for encouraging innovative governance strategies within traditional school districts that lead to more high-quality school options for students. Interested in Supporting this Organization?
Contact the Roundtable's Programs team to learn more about this investment opportunity.