In the past few hundred years, the North American elk population has dropped by 90%. Today, there are only one million left. Elk are not currently endangered, but their preservation should be of concern to all us; as the elk go, so does the health of the habitat. 
"Elk are important ecologically and can provide an indicator of how well habitats are functioning," the U.S. Forest Service reports. But they could be at risk: "Expanding human populations into elk habitat and declining habitat quality remain some of the primary long term risks to elk." 
Elk need green space that seems to be disappearing, and many of the places through which they would travel in their migrations are on private land. That's where free market conservation comes in.  
Brian Yablonski is the CEO of Property and Environment Research Center (PERC), an organization that has been working to create and implement market-based solutions to conservation issues for more than 40 years. One such issue is the elk population.  
To keep elk numbers from dwindling, PERC has a creative solution. It has partnered with the Greater Yellowstone Coalition to use donations to pay landowners "elk rent" for allowing the animals to travel through their property. Game cameras capture the number of elk on a plot of land, and ranchers get paid per elk, which helps offsets the costs that can come along with hosting wildlife, including broken fences, predators and more.  
The system is a win-win. Ranchers get paid to help the elk, and the elk get safe passage on their migratory journey, ensuring their populations can continue to the next generation.  
Yablonski says in order for these types of solutions to work, you have to "make conservation more of an asset than a liability." 
"There are people wanting to connect to a market-based approach to conservation. They just haven't been given the market-based tools," Yablonski says.  
That's what PERC does. 
PERC focuses on land, water and wildlife issues. It does this in several ways, including incentivizing landowners to invest in conservation and wildlife protection, finding creative funding approaches to restore America's forests and expanding the use of water markets.  Headquartered in Bozeman, Montana, it follows the economic principle that incentives matter. If you want people to take care of the environment, you have to make environmentalism the better option.  
PERC also has a Conservation Law and Policy Center designed to "advance legal and policy reforms that respect property rights, expand incentives for voluntary stewardship and empower people to advance conservation through markets." They also have a Conservation Innovation Lab, created earlier in 2023 to focus on implementation of market-based solutions, including the Elk Occupancy Agreement, the Paradise Valley Brucellosis Compensation Fund and the Grizzly Conflict Reduction Grazing Agreement, all of which compensate landowners for implementing environmentally friendly practices.  
Conservation doesn't tend to be as flashy as other issues in the news, until it is. After the Hawaii wildfires ravaged the island of Maui this summer, the tragedy brought a renewed focus to forest management and its role in preventing natural disasters. While some environmentalists file lawsuits to block forest management practices from taking place, believing a forest's "natural" state is better, Yablonski says the current conditions are anything but natural.  
Conservation today isn't about returning to a state that no longer exists, Yablonski argues. Following more than a century of mismanagement causing massive wildfires in the U.S., we can't afford to move slowly. 
"Conservation has been about slowing down," he says. "We're moving to an era where we need to speed up."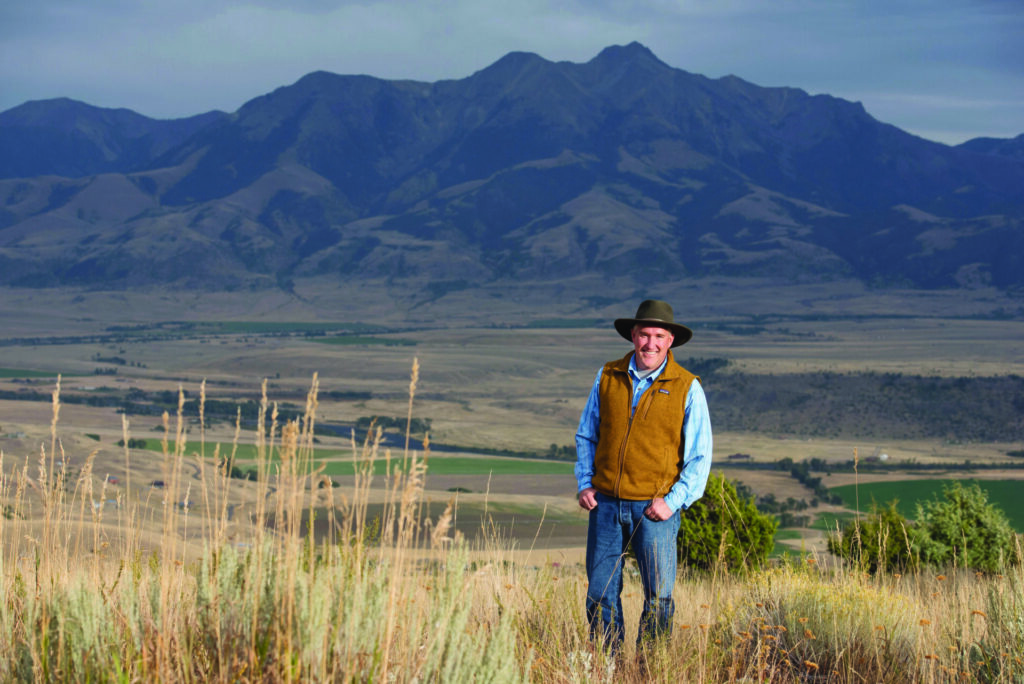 A market economy for conservation 
Perhaps the most vocal environmentalists are the ones who say the state of our country is so dire the only solution is expansive, top-down government action. Todd Myers, environmental director at Washington Policy Center, argues the opposite. If you care about the environment, he says, the last thing you want is more government intervention.  
"The more concerned you are about climate change, the less you should support government programs — because government programs are incredibly ineffective," Myers says.  
For example, Myers mentions the Portland Clean Energy Fund, which just received a $750 million government grant to reduce CO2 emissions. That's an enormous amount of money for one city, and there's just one problem. Myers says according to his calculations, the program, which involves the difficult process of retrofitting multi-family homes with these environmentally friendly systems, will spend $10,000 just to reduce one metric ton of CO2.  
Meanwhile, the Portland nonprofit Bonneville Environmental Foundation, which also aims to reduce CO2 emissions, spends just $14 per metric ton.  
"So the city of Portland is spending more than 700 times as much per metric ton as another available private sector program," he says. "If you care about climate change, that should infuriate you." 
Kim Dennis, a longtime PERC board member and president of Searle Freedom Trust, agrees that government intervention is not the best solution. If you don't think the government is doing well with the economy, you certainly can't trust it with the environment, she says.  
"The idea that it's government's role — all you have to do is look at a government-dominated society and look at their environments, and they're terrible," she says. "Russia, China, they have the worst environments." 
Part of the answer to failed government programs can come on a micro level, with individual citizens choosing to do small things such as turn off lights they're not using or plant milkweed for monarch butterflies. But a bigger, more powerful role comes from the market: private companies and philanthropists.  
Everyone knows the ocean is full of plastic, and efforts to reduce it can seem futile. So 10 years ago, Canada-based Plastic Bank decided to pay people to pick up plastic.  
A few years ago, it began a partnership with SC Johnson, the manufacturer of household products such as Raid, Saran and Ziploc. Participants from countries such as the Philippines, Indonesia and Brazil drop plastic off at collection points. "The collected plastic is then recycled and sold into the market," SC Johnson explains, at which point the company purchases it and incorporates it into its Windex bottles. People are able to earn and save extra income, especially those in need, and corporations get to incorporate environmentally friendly practices in their products. Everybody wins, and the government is nowhere to be found.  
Plastic Bank reports that as of January 2023, it has stopped "72.1 million kilograms of plastic from flowing into the ocean, or the equivalent of 3.6 billion plastic bottles." 

How philanthropy conserves 
When it comes to land conservation, it's not the government that must always step in to ensure environmental protection. This can even be true on public lands owned by the government. The federal government owns about 27% of all land in the U.S., most of which it manages via the National Park Service, Fish and Wildlife Service, Bureau of Land Management and Forest Service. Of the privately owned lands, according to the American Geographical Society, "63% … are farms and ranches, while 32% are forests."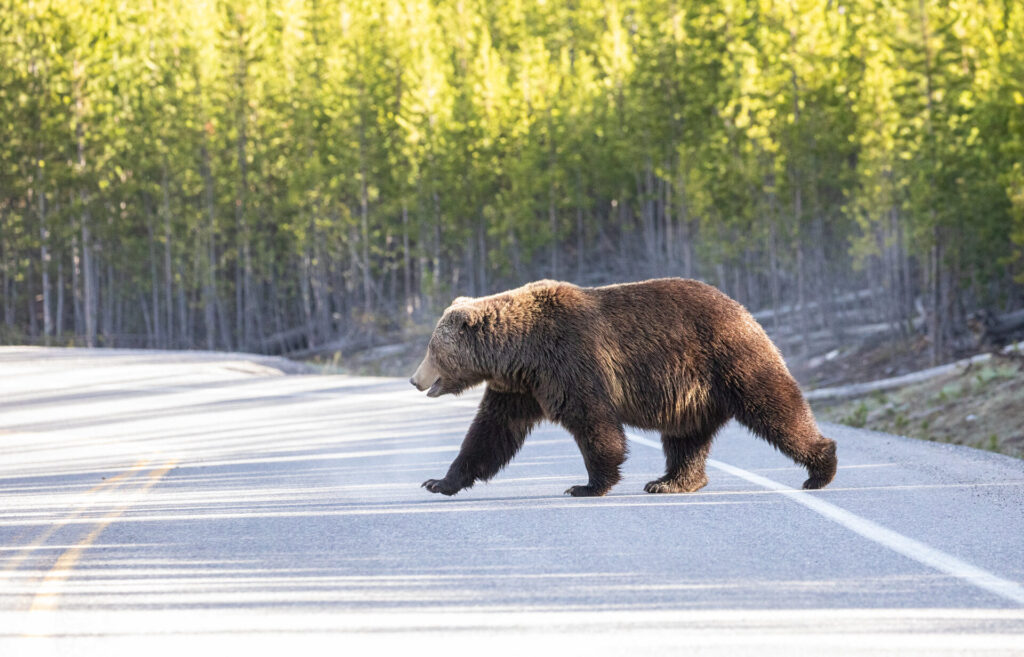 Conservation on public land 
Ivan London of Mountain States Legal Foundation says even on federal property, ranchers and landowners are the natural "stewards of the land." 
Mountain States Legal Foundation is currently representing several ranchers in United States v. Idaho, a case about who has rights to stock water that livestock can drink on federal land. London says the case is a good analogy for the greater relationship between the federal government and the caretakers of the land. 
"Not always perfectly, but the big picture is that the best way to conserve a scarce resource you want to protect is to value its use, and every western state has some version of what's called appropriation doctrine," he explains. "The acknowledgement here is that water is so scarce that we know the people who rely on it will take the best care of it."  
The same holds true for forest management. The U.S. has seen a catastrophic uptick in forest fires in the past decade. On the coasts, fire frequency has doubled. In the Great Plains, it has quadrupled. This is one reason private enterprise should be more empowered to manage and restore forests on public lands, says Nick Loris, vice president of public policy with C3 Solutions. 
From prescribed burns to timber harvesting, "The private sector has done a much better job compared to areas that the Forest Service manages largely because of the laws that make management on federal lands so difficult," Loris says. 
It's not that the agency is intentionally inept, he adds, but its efforts can get so caught up in red tape and excessive litigation it's difficult to make sure the necessary work to maintain forests actually gets done. No matter who manages the federal land, it would benefit from less regulation. And with fewer regulatory burdens, cooperative relationships between local governments, tribes, businesses, nonprofits and landowners would be able to do more in much shorter time frames. 

Conservation on private land 
Private owners have a natural interest in preserving their lands, but there are choices they can make to ensure those lands are taken care of through the generations. 
John Rohe, vice president at the Colcom Foundation, has long been passionate about conservation issues, particularly the preservation of migratory corridors for birds. As a retired lawyer, he also has a few ideas about how philanthropists can use their land to benefit wildlife.  
Some conservation-minded individuals can sell or donate their land to a trust, or conservancy, which then takes care of it in perpetuity. For those who prefer not to transfer all rights to their land, there's another option: conservation easement.  
This means giving the land trust the right to prevent destructive modifications to the land so that "I own the land, but I can't change something adverse to those conservation values," Rohe explains. 
According to the Virginia Department of Forestry, "A conservation easement protects land primarily by limiting the number of times the property can be subdivided." It notes "The primary reason landowners donate a conservation easement is to preserve their land in its natural state, while still allowing their family to live and work on the land." 
This system, Rohe says, will "secure the property so that the habitat is protected in perpetuity, in keeping with the property right of the donor. This is the ultimate expression of property rights. It is private enterprise enabling someone to in perpetuity make a statement for the web of life." 
Conferring a conservation easement upon a conservancy means the land — its water, its local species, etc. — will be permanently preserved. It also comes with a tax deduction.  
Yablosnki says "Private lands are the next great frontier of conservation. It's going to take a different set of tools, protecting things we want to pass on to our children."  
Through these innovative approaches that incentivize private citizens to protect land, wildlife and water, funders and nonprofits are charting a path forward for a more sustainable future.  
While environmentalism has recently been seen as a partisan, big-government issue, Rohe says preserving the environment is for everyone.  
"This is a way for people to unite," he says. "There's no red, blue or purple way of looking at this. Everyone feels that affinity for this fragile element of nature. There's no downside to this." 
Madeline Fry Schultz is the contributors editor at the Washington Examiner. She previously worked at Philanthropy Roundtable and as the culture commentary writer at the Washington Examiner.