In May, the board of the Houston Independent School District voted to not renew the district's contract with Teach For America, ending a partnership set in place since 1991. Houston was once a hotbed of TFA activity. There are 1,700 alumni in the Houston area, of whom 478 are still teachers, and 44 school leaders, including several in high administrative positions. Mike Feinberg and Dave Levin co-founded the high-performing KIPP schools in Houston as TFA alums, and Chris Barbic, founder of YES Prep and now superintendent of the Achievement School District in Nashville, Tennessee, was also a product of TFA in Houston.
But as part of the backlash led by unions and political liberals against TFA, school choices, and school reform, the number of new TFA teacher placements in Houston's public schools had shrunk to about 35 in recent years. School board member Elizabeth Santos was quoted by the Houston Chronicle complaining that Teach For America "deprofessionalizes teaching, increases turnover, and undermines union organization. We should not subsidize TFA."
Board president Diana Davila, who had previously voted for the TFA partnership flipped her vote this year. The reason is unknown, though local observers note that she hopes to solidify support from the teachers' union before the next election, when her opponent is expected to be a TFA alum.
Meanwhile, the Houston public schools are under threat of being taken over by the state for refusing to address failing schools. In 2015, the Texas legislature passed a state law requiring action by overseers if a public school fails state standards for five years or more. Their options include closing the school or handing it over to new managers. The penalty for refusing to follow those requirements is that the entire school board gets replaced. The Texas Education Agency could unseat all members at HISD this year if the board continues to refuse to take serious measures to fix its failing schools.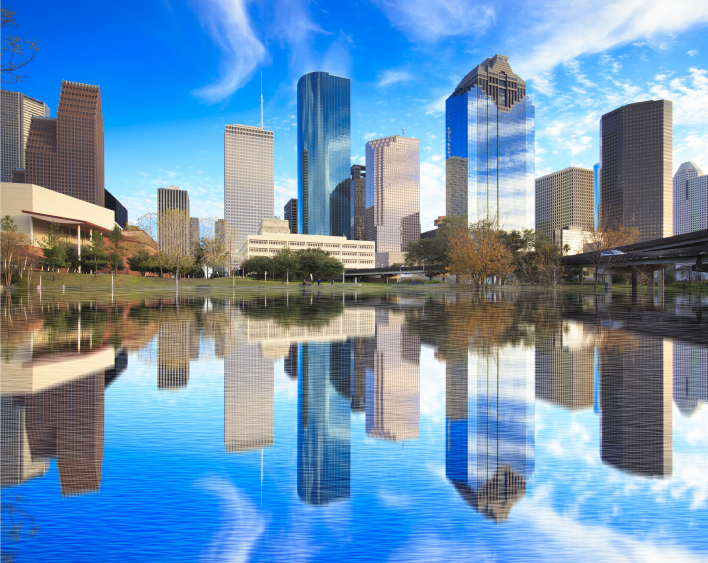 Houston has had ups and downs recently in civil society.
The Houston Chronicle has reported that "the board is mired in dysfunction and infighting," including conflicts between black and Hispanic members. An editorial commenting on the board's decision to boot TFA argued, "it serves no one to choke off a pipeline to talented educators motivated to make a difference." Texas Governor Greg Abbott has called the leadership at HISD a "joke" and a "disaster." He tweeted bluntly: "If ever there was a school board that needs to be taken over and reformed it's HISD. Their students and parents deserve change."