When Karl Johnson was a student at Cornell, he longed to be able to connect his studies with his Christian faith. "I didn't find much help at the university, where religion was often treated as some sort of very private affair, so personal that it's usually not talked about. And on the other hand, those connections were often not made in the churches, at least not the ones I was familiar with," he says.
Later, while working at his alma mater, Johnson again wondered how students might connect what they were learning in class with Christian theology. He had an idea: a central place where students could gather to discuss these matters, hear from knowledgeable speakers, ask important questions about ultimate realities, and learn to integrate mind and soul. When he shared his idea with friends, a local pastor told him about an organization that already existed at the University of Virginia.
So Johnson called up Drew Trotter, who was heading the Center for Christian Study in Charlottesville, Virginia. Trotter was doing much of what Johnson had envisioned, and gave him tips for how to get started at Cornell. Shortly after, in 2000, Johnson started Chesterton House, as a part-time pursuit alongside his full-time job. The nonprofit offered a resource library, hosted discussions of current films such as The Matrix, and sponsored lectures on things like science and faith—a topic that drew 500 students and faculty. Five years later, two faculty members donated the money that allowed Johnson to take on full-time management of the group. Since then, the organization has grown five-fold; it now operates on an annual donated budget exceeding $500,000.
Chesterton House (named for the British journalist and Christian writer) proved to be just one piece of a growing movement. Similar study centers were popping up across the nation, at schools like the University of Florida, Yale, and Duke. In 2009 Trotter, Johnson, and others formed the Consortium of Christian Study Centers (CCSC). It now has 16 member centers, and Trotter is expecting more growth. The consortium, with a $260,000 annual budget provided by philanthropy, helps the affiliated campus groups find speakers and staff, doles out advice, and opens channels of communication among their leaders. "The people that give to me are being encouraged by the fact that this is a movement. This is something broader," says Trotter.
Bridging faith and reason
Study centers aim to support their universities' goals for education, says Trotter, by showing students how what they learn in class relates to Christian thought through the ages, bringing "a robust Christian intellectual tradition to campus, a different level of engagement with Scripture and academic disciplines." They are meant to be "co-curricular"—parallel with what students are learning in class. Recently Chesterton House became fully "curricular"—students can take classes in theology and Biblical studies at the House that are accredited by Gordon College, a well-regarded Christian school in Massachusetts, and the credits can then be transferred back to Cornell.
Some of the study centers are simply gathering places for students to meet and learn. Others now offer residences for students who share interests in Christianity and the life of the mind. Chesterton House rents a historic Tudor mansion to house 18 men, and also has a women's residence. Johnson jokes that the men's house is a "cross between a fraternity and a monastery." Living together, he says, lets outsiders see what a Christian community looks like. "There's an inherently corporate aspect in Christian witness. It's in living together in community that we make our faith known to others."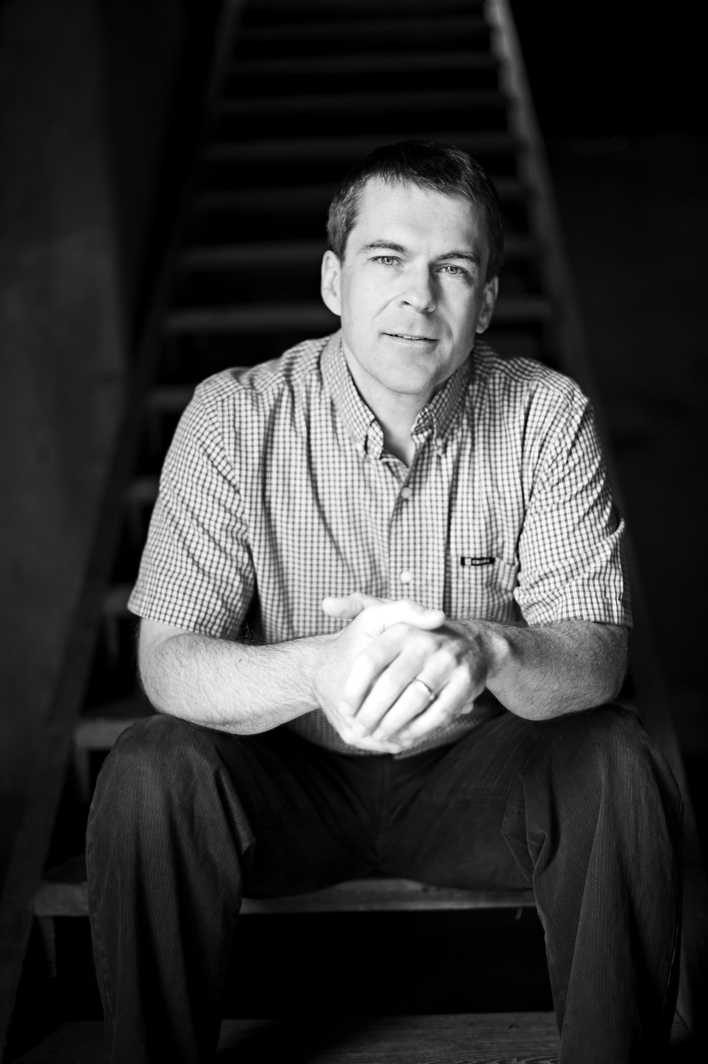 Renting housing facilities comes with costly payments and uncertainty, so the Chesterton House board recently decided to raise money to purchase homes—a dream now on its way to being fulfilled, thanks to help from donors Greg and Susan Gianforte, whose son attends Cornell and is closely involved with Chesterton House. The couple—who sold their company RightNow Technologies to Oracle for about $1.5 billion in 2011—offered the study center $1 million for the purchase of the men's house, and have pledged another $1 million to purchase a women's home.
The Gianfortes say they believe in what Chesterton is doing, and wanted to support it. "Christian intellectual thought has a very, very strong tradition in academia, if you study history. And I think it's important that that voice continue to be heard on college campuses. That's the role Chesterton fills, by bringing speakers in from various viewpoints, to make the discussion on campus more robust," says Greg Gianforte.
Johnson says the Gianfortes' gift will help students apply what they learn at Chesterton House to their daily lives. "Although we are very oriented toward Christian scholarship," he says, Christianity "touches on all aspects of life. We are shaped and formed by everyday habits that include things like eating and sleeping. Having a residential facility was one way to put into practice these ideas about the way in which spiritual formation actually happens."
Despite its rapid growth and the new opportunity to own student residences, Johnson acknowledges that Chesterton House is still a "small project." "This is a huge university. There are 20,000 students here. We're housing 1/10 of 1 percent of the student body," he says. Yet Chesterton House and its counterparts in other Christian study centers are giving some young people the chance to explore questions of truth, love, and meaning, and the camaraderie they need to maintain their beliefs in a sometimes hostile environment. "For some students, for a few students, this will make a huge difference."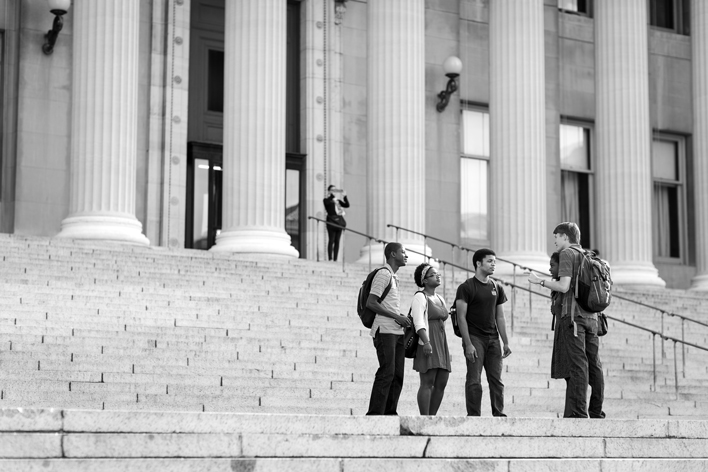 Truth and love
The study-center movement is just one of a fresh crop of Christian ministries now springing up at America's universities—even as older Christian groups like the Navigators, InterVarsity, the Fellowship of Christian Athletes, and Campus Crusade for Christ (now known as Cru) continue the work they started decades ago: evangelizing and creating Christian community among college students. Campus Crusade, for example, has been bringing the gospel to young people since 1951 and is now one of the largest evangelical organizations in the world, ministering not only to 64,000 college students, but also to members of the military, politicians, sports teams, and more. The CCSC and two other new groups, however, are offering new takes on traditional campus outreach. And their rapid growth is fueled by enthusiastic financial backers eager to see young people include God in the formative years of their lives.
On a warm spring evening at Virginia's George Mason University, students are eating barbeque, playing beanbag and volleyball, talking, laughing. It's a typical college scene, except that these public-university students—around 100 of them—have just taken the time to celebrate a Mass together, in the midst of their final exams. The worship service is notably laid-back. During the homily, students help the priest find a word he can't think of, and the Reverend Peter Nassetta offers a brief hagiography in millennial style: "St. Joseph rocks." Students wearing T-shirts printed with sayings like "Remember the Unborn" and "Livin' on a Prayer" sing the kind of praise songs one expects to hear at a megachurch, not a traditional Mass.
This is FOCUS, a Roman Catholic outreach group modeled on Campus Crusade. The Fellowship of Catholic University Students deploys missionaries, many of them recent college graduates themselves, to help students wrestle seriously with questions of faith. In 2009, a little more than a decade since its inception at Benedictine College in Kansas, the group was active on more than 50 campuses. It has since expanded to 99.
Lindsay Butkus, a 22-year-old senior at the cookout, plans to join FOCUS as a full-time missionary this year, a role in which she will share the gospel with nonbelievers, encourage believers to grow in their faith, and train student leaders to help others understand Christianity. FOCUS missionaries must raise a minimum of $1,700 of monthly support from fellow Christians and friends, then commit to ministering on campuses for at least two years. Butkus has already led Bible studies for the group, starting in her freshman year. "I've really enjoyed my time here, and I've seen how the Gospel can affect people's lives," she says. "College is just such a crucial time; students are open to learning and exploring. They're looking for truth, and they just need it to be presented to them."
FOCUS will feel familiar to anyone who's been exposed to evangelical ministries like Campus Crusade, but it's new territory for Catholics. When Butkus's father went to college the people ministering to students were not laymen but priests and nuns, often working at the Newman Centers that dot many campuses as official Catholic ministries. At universities like George Mason, FOCUS is teaming up with the Newman Center to add to the roster of volunteers counseling and encouraging students. "Our focus is evangelical, and we are thriving at our best" when sympathetic chaplains invite FOCUS to their campuses, says Craig Miller, chief operating officer of the organization. But FOCUS missionaries do things that traditional college chaplains do not—like leading small-group Bible studies in dorm rooms, or forming deep friendships with student peers. "We are all made for love. And that love is only going to be found fully in relationship with God," says Carrie Wagner, a FOCUS missionary at George Mason.
Angela Telthorst, the group's director of philanthropy, says that more faith workers, priests, monks, and nuns are coming out of FOCUS these days than any other entity in the Catholic Church—400 since its beginning, and almost 100 just this year. And the group is growing quickly—about 20 to 25 percent annually, says Miller. Its operating budget will approach $40 million in the 2014-2015 fiscal year, and donors have been backing that growth. The funds raised by individual missionaries are matched by group-wide donations that cover the costs of curriculum development, national meetings for students, training for missionaries, a mobile app for students and leaders, and an administrative staff. That's where donors like Carol AuClair have stepped in.
AuClair is a careful, thoughtful philanthropist. When she met a friend of a friend for coffee and some information on a new nonprofit in 2009, she wasn't expecting much to come of it. But "within ten minutes I was terribly, terribly excited about what he was doing," she says. At the end of that first meeting, she signed a check for $10,000. Since that sit-down with founder Curtis Martin, AuClair has become more and more involved with FOCUS, giving the group more than $100,000 to use where most needed, and now serving on an advisory council. She was drawn to the ministry initially, she says, because Curtis's story of coming to faith reminded her so much of her own spiritual journey.
When AuClair was a Catholic newlywed in the mid-'70s, hungry for more spiritual knowledge, she sought out Bible studies and found them in Protestant churches. She became a born-again Christian and practiced her faith for 20 years. In the meantime, she and her husband had two children and built their own business, Sherikon, from a spare-bedroom enterprise to an 800-employee company responsible for more than $15 million in contracts in 1998. But her husband died in a plane crash in 1999, leaving her to run the company on her own for about two years before selling it. Around this time, she says, she heard God call her back to the Roman Catholic Church. Now she's eager to see young people embrace the faith she holds dear, feeling confident that if they do, the world will be changed for the better.
"Somebody really needs to be talking to these kids when they're at a crossroads in their life, when they're making decisions," she says. "You can't go wrong if you get hold of an individual and introduce that person to God. Once these young people learn that God loves them and is there for them, that really will make a difference."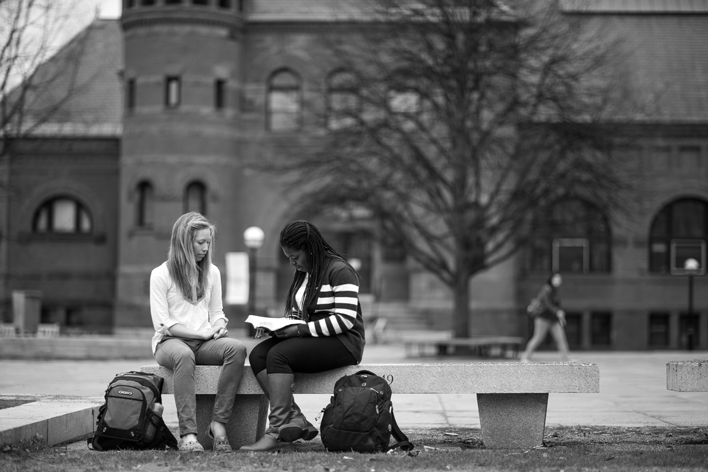 Ivy-league disciples
While FOCUS is bringing a Catholic perspective to the popular Campus Crusade model, another fast-growing group—Christian Union—is trying a different approach. Instead of asking missionaries to raise their own support and transferring them from campus to campus periodically, Christian Union raises funds tied to particular schools rather than individuals. If a donor gives to Christian outreach at a specific campus, the funding stays there.
But what's most distinctive about this ministry, founded in 2002 by Cornell alumnus Matt Bennett, is that it brings the evangelical message to overwhelmingly secular Ivy League students. In his dozen years working for Campus Crusade at Princeton, Bennett watched as many of the school's alumni reached influential positions in their professions. "I thought…we need people who have the values of Jesus Christ who are leaders in so many places in society," he says.
Christian Union is now operating on the campuses of Princeton, Columbia, Cornell, Yale, Harvard, Dartmouth, Brown, and the University of Pennsylvania. Bennett says his group is focused on leadership development, rather than evangelization, though it evangelizes as well. He wants to see more Ivy League graduates become Christians, but even if they don't, he wants them exposed to Christian teaching. "Even for those who don't become Christian, if they would adopt some of these incredible values from the Scriptures, it would mean an enormous amount of good for the nation," he says.
Christian Union's primary method of transmitting Christ's moral teaching is Bible study. Staff lead groups of eight to ten students through a book of the Bible each semester. They also have two specialty courses: one for freshmen on sex and spirituality, and another for seniors on vocations. The group also coordinates one-on-one mentoring, a weekly lecture series, book giveaways, and conferences.
At Princeton, Christian Union now has 500 students—or about 10 percent of undergraduates—involved in its programs in some capacity, making it one of the largest student groups of any kind on campus. At Harvard, with 200 participants, it is one of the largest student groups as well. Though most of the students are already believers when they become involved, about 30 students in each of the last two years converted after getting involved with the group, says Bennett.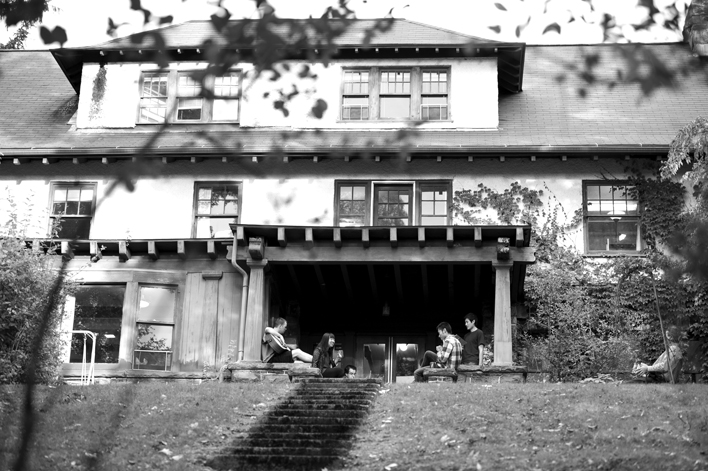 "We frequently cannot handle as many students as we wish we could," he says. Last year the ministry operated on a $7 million budget. Even though Bennett is raising more money every year, so far he has "not been able to keep up with the demand."
Most of his donors are Ivy League alumni who wish they had had a similar campus ministry in college. When Angela Lamb, a Cornell graduate and dermatologist on the faculty at Mount Sinai Hospital in Manhattan, read about Christian Union, she e-mailed Bennett immediately to find out how she could help. She has since given about $10,000 to the group.
"I really think you have to meet leaders and shapers of community where they are," she says. "A disproportionate number of people in leadership ranks of medicine, law, business, government have stepped through the doors of these institutions."
Bennett agrees. "If we want to see the nation change for the better, people who are in leadership in culturally influential institutions have to have the right values. That's why we do what we do."
FOCUS: The Fellowship of Catholic University Students
Ninoska Moratin is not a nun. She's not a priest. And she's not in a far-off land, eating bugs and building hospitals. She's a new type of Catholic missionary, working on the campus of George Mason University, as an employee of Fellowship of Catholic University Students — an organization that's spreading quickly across America's campuses.
Produced by Liz Essley Whyte for Philanthropy Magazine
Banishing Religious Conviction 
InterVarsity, an evangelical Christian college ministry, has 23 chapters within the California State University system—23 groups of students praying, worshiping, and studying and counseling together. But starting this school year, their gatherings will be very different: Unlike other campus groups, they won't be able to reserve meeting rooms for free. They won't be able to set up booths at official welcome events for freshmen. And they won't be able to use any campus-owned bulletin boards to advertise their meetings.
That's because, as of this fall, Cal State is stripping InterVarsity's status as a student organization. Fresh school policy says that student groups can't discriminate against students who want to participate—and religious groups can't have religious requirements for their leaders. If an atheist wants to oversee Bible studies, or a worship leader's personal behavior doesn't meet the group's ethical standards, InterVarsity can't ask him or her to step down.
The nondiscrimination rule is pushing InterVarsity off campus. The group estimates it will need to raise an additional $13,000 to rent rooms for meetings at just one Cal State campus this year. "The university is sending a clear message: 'We do not welcome students with deep religious convictions,'" says Greg Jao, a national field director for InterVarsity. "I think it undermines the university as a place of free inquiry."
Other groups—including an African-American Christian group and an Asian Christian group—are likewise being pushed out of the California system. And from Bowdoin in Maine to Rollins in Florida, similar pushes against religious conviction are forcing faith groups off many other campuses. A third of the 35 religious groups previously active at Vanderbilt University refused to sign a new nondiscrimination policy, so the administration pulled their campus recognition.
InterVarsity says it has faced problems like this in the past in a few places, but the run-ins have escalated since 2010, when the Supreme Court ruled that the Hastings College of the Law, a small public school, could require the Christian Legal Society to accept students of all faiths as officers, or lose recognition from the school. Many religious groups are happy to have non-believers attend their gatherings; that is the starting point for evangelism. But a religious group, many say, must have the right to restrict its leadership to people who share particular beliefs. That, after all, is the core of their identity.
Gay and lesbian students were at the center of the court's decision on Hastings. The religious group wanted voting members to adhere to prescribed standards of sexual behavior. In the two years after the high court suggested that was inappropriate, InterVarsity alone had its official status challenged on more than 40 campuses.
And the controversy is likely to grow—ensnaring many other ministries, including FOCUS and Christian Union—as campus activists and administrators are emboldened by the Supreme Court ruling. "At some campuses, particularly in the bluer states, where maybe the administration is a bit more radicalized in their bias against Christian organizations, I think you'll see an increasing number of steps taken to enforce these policies," says David French, a lawyer who has been defending campus ministries since 2000.
Cal State says its new rule "is really to limit the risk that the campus would take for other types of lawsuits," according to Michael Uhlenkamp, director of public affairs for the California State University chancellor's office. In order to protect religious liberty, though, some colleges have exempted faith groups from requirements imposed on other student organizations in the name of tolerance and diversity. The Christian Legal Aid Society cites the University of Florida, University of Minnesota, University of Texas, and University of Houston as locales that have decided to allow student religious groups to retain principles of identity and leadership requirements that would otherwise be banned by mandatory nondiscrimination pledges.
As the conflicts continue, French sees an opportunity for donors to get involved. "You may see in the future some real efforts to provide a level of financial independence from the university that allows these groups to continue ministry without having to worry about the heavy hand of the administration," French says. After Vanderbilt stripped its religious organizations of recognition, the groups that owned off-campus buildings were able to continue gathering for worship. Meanwhile, with the help of nonprofit law firms and advocacy groups like the Becket Fund, the Foundation for Individual Rights in Education, and the Alliance Defending Freedom, religious groups on many other campuses have been able to stay put—for now.
If universities continue to push evangelical groups off campus, advocates like French and Jao worry, the trend will tarnish American higher education. "It will send a strong message," says French, that "ideological diversity and pluralism are no longer welcome."
Fortifying Faith 
It's not just evangelical Christian groups that are growing at colleges. Chabad on Campus, a Jewish organization, has grown from about 30 U.S. centers in the mid-'90s to 250 now. The bulk of that growth is thanks to seed funding from philanthropist George Rohr, the founder and president of private equity firm NCH Capital. Another 26 centers in European cities have taken off in recent years, many of them underwritten by British philanthropist David Slager, who became acquainted with Chabad while a law student at Oxford. "I do not remember a word [from law school]," he has told Chabad leaders. "But I do remember the [Chasidic thought] I learned at Chabad."
Chabad on Campus serves as a home-away-from-home for Jewish students, seeking to deepen their connections to their heritage and faith. "We're trying to increase more active goodness and kindness in the world," says Rabbi Menachem Schmidt, the president of the organization. "We're trying to increase Jewish pride." The group also spreads the teachings of Chabad, a Hasidic movement associated with Orthodox Judaism.
The centers are known for their Shabbat dinners and family-style activities; each center is co-led by a rabbi and his wife who live near campus and minister to students full-time. "Since the home is the center of Judaism, the whole idea is to expand the influence of that home as much as possible," says Schmidt. Chabad houses hand out menorahs at Hannukah, offer informal seminars on Jewish thought, and come together for large conferences with hundreds of other Chabad students in their regions. The couple leading each new Chabad house start out with a small grant from the larger umbrella group, but soon after must raise their own funding.
Chabad is still dwarfed by the biggest college Jewish organization, Hillel, which works on more than 550 campuses and was first founded in 1923. And plenty of smaller Jewish groups—such as the Jewish Learning Center Initiative—also help students maintain their Jewish rituals and heritage while in college. All of these groups use a crucial period of students' lives to foster religious identity that can last a lifetime. "These institutions are a bulwark of the encroachment against tradition that many college campuses foster," says Mark Gottlieb, senior director for the Tikvah Fund, who also describes them as "countercultural forces, especially Chabad." People come through the door "because they're looking for an inspiring religious experience and can wind up being engaged by the ideas on a more profound level."