Year after year, the United States ranks near the top of countries whose citizens actively volunteer their time—creating a thick web of civic life, and contributing to some of the most personal and local of local philanthropy. One of the many organizations that fosters this public spirit does so from an early age, strengthening familial bonds while cultivating volunteers for life.
In 1925, a small group of Los Angeles mothers brought their daughters to help them gather food baskets for the hungry and assemble layettes for the American Red Cross. From this simple act of shared service sprang the National Charity League, a philanthropic organization especially for mothers and daughters. It was officially incorporated in 1958 and has now grown to 260 chapters, with 70,000 active members and alumni from all walks of life. These mother-daughter teams join as the girls turn 12, and cycle to sustaining members as the girls become 18. The girls came to be known as Ticktockers—instead of waiting around and watching the clock while adults effect change, they are poised to improve their communities from a young age.
Last year, local chapters served 1.3 million volunteer hours to national and local charities and another million hours learning how to run a charitable organization. Ticktockers who reach 100 hours in a year earn the President's Volunteer Service Award.
Nomiki Klonaris, mother of first-year Ticktocker Athena and incoming member Artemis, learned of NCL while volunteering with the Girl Scouts. It was just what she'd been looking for and didn't know existed. With their chapter in Dunwoody, Georgia, she and Athena have spent the past year distributing donations for foster-care families with the Foster Support Foundation, preparing hot meals for the Community Assistance Center and the Ronald McDonald House, visiting residents and helping with errands at senior-living homes, serving at Dunwoody Nature Center events, and helping on the ground at national fundraisers for the American Heart Association and Susan Komen Walk for the Cure.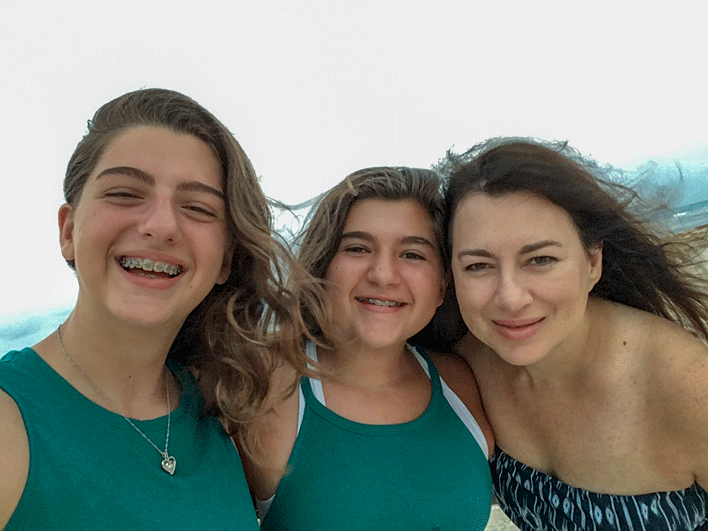 The National Charity League brings mothers and daughters together in service to their communities. 
At first reserved and shy, Athena has blossomed into a young leader, inspired by her sense of purpose and the strong women around her. Nomiki is grateful for the other moms who reinforce these values, and the opportunity to learn critical thinking in trying to serve each nonprofit most effectively, as well as the quality time spent with her daughter.
Making people smile with her acts of service "brings joy to me," Athena says—a lesson that is never too early to learn.