C ollege teams entice the biggest donations, but sports philanthropy at a grassroots level—usually targeting young people to encourage strong values, physical health, and good citizenship—attracts far more givers and volunteers.
In neighborhoods wracked by family breakdown, violence, and wasted potential, athletics can sometimes be the most immediate way to get the attention of kids. In this feature we touch on four efforts—two in Chicago, one based in Philadelphia, and one national program—that have shown how sport can be used as a tool by philanthropists in places where children need help in living by a better set of rules.
Rob Castaneda is the founder of a small charity in Chicago called Beyond the Ball that provides creative athletic programming to 1,500 children per year. It has had major positive effects on the neighborhoods where it operates, and recently won an award for Most Courageous Use of Sport. Below are Castaneda's comments from an interview with Philanthropy magazine.


My wife is a teacher in the Chicago public schools, and we knew we wanted to be involved in whatever community she was teaching in. Both of us grew up participating in sports, so the idea of coaching came naturally. We never planned on starting a nonprofit organization. Our hand was forced when we moved into the Chicago neighborhood of Little Village in 1998.
We bought the house during a hard winter and arrived during a blizzard, so it was quiet and everything was nice when we first got there. But after the snow melted we realized we had purchased a home on one of the worst blocks in the area for gang activity. It's a very dense community with a large immigrant population, and one of the youngest populations in the city.
We have some of the biggest gangs in Chicago. Plus a 30-year-old gang rivalry. When the number-two guy in one of our neighborhood gangs was put away a few years ago, the FBI reported he had 10,000 guys associated with him.
After a year of living there—coaching, volunteering, telling kids to get their education, don't give in to intimidation in the streets, and so forth—a local gang found out we were also calling the police on them when they were engaged in gang activity outside of our house. In retaliation, they set our house on fire while we were sleeping inside. Our immediate reaction was to leave, but the girls' basketball team came over and shed some tears of encouragement, and we ended up staying. Our house was set on fire again, and the gang came back and broke our windows.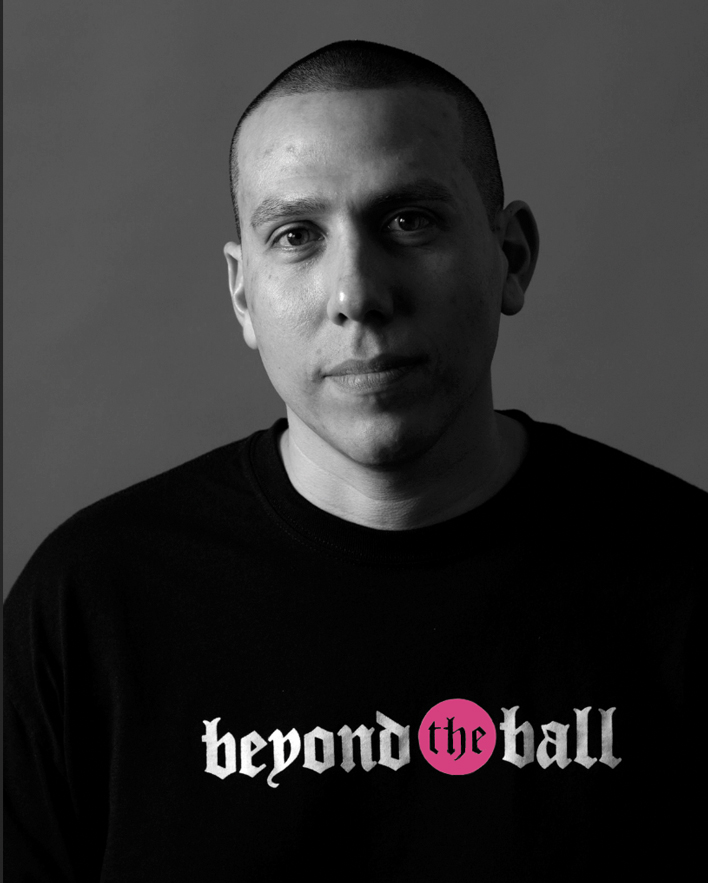 Gang members set Amy and Rob Castaneda's house on fire twice, but he couple, determined to stay in their neighborhood, used sports activities as a way to knit residents together and reclaim public spaces. (Peter Thompson)
Staying was the easy choice. The harder decision was what we were going to do to help our neighborhood be a safer place. Little Village has the least amount of green space per capita for all the city of Chicago, and we noticed that there weren't a lot of kids playing outside. So at the school where Amy was teaching we got the gym opened on weekends for kids to play. Before long we were working with hundreds of kids, but we still weren't an organization. Then the principal retired, and the new principal didn't want children around any more after school hours.
That's when we formalized to become Beyond the Ball. We do sports-based youth and community development, now primarily outdoors. We're not only teaching social responsibility through sport, we're reclaiming public space for public use.
We run after-school programs and year-round community leagues that happen in the evening. In the summer we have Project Play to get families out playing together in spaces once known for violence. We operate the largest community-based outdoor basketball tournament in the city of Chicago. In soccer we're the first programming partner in the U.S. for the English premier league's Premier Skills Program along with the Chicago Fire. We do volleyball, flag football, softball. We introduce kids to schoolyard games like four square, various tag games, sidewalk-chalk drawing. Our offerings start in kindergarten and go up to age 18. Everything is free.
We're a small organization, and don't have a development person, but we have a broad spectrum of donors. When we first started doing this work 15 years ago, very few people wanted to give to anything that was related to sport or play, which they dismissed as not serious. But now people have bought into the idea of teaching personal and social responsibility through sport.
Everything we do is about community relationships. Expansion for us doesn't involve getting into more neighborhoods or cities. This is very personal work best done close to home.
Working in the community through sports creates opportunities to get to know people well. You're not meeting them confrontationally. It's parents bringing their kids to play, or siblings watching a younger brother's game, or they are coming to play themselves. If a kid ends up joining a gang later in life, we knew them before and have some credibility. It creates a lot of very unique opportunities for relationship.
We also get neighbors, residents, parents, and youth involved as volunteers and providers, not just on the receiving end of programming. For instance our Project Play program has 30 to 50 youth volunteers every Tuesday who run that whole program.
For me personally, people playing outside is success. Chicago has the second largest park district in the country and spends more than any other park district in any city. Yet you go into the South and West sides of Chicago and you don't see people playing outside, even in these beautiful large parks. One of the favorite parts of my job is seeing places that were once abandoned and vacant now thriving as play spaces. It has an impact on perceptions of safety, and neighborhood economic vitality. Plus all the research says that when kids play, when anybody plays, it makes them more resilient to trauma and helps them overcome chronic stress. It chips away at illnesses like obesity and depression.
There needs to be more of an emphasis on doing things outdoors. So much support goes to under-resourced communities today. But most of these activities take place in controlled indoor environments, and local residents can't see anything happening in public. That leaves the community thinking "nothing's happening here, nobody's giving here." When in reality the opposite is true.

Chicago's Near North and Near West neighborhoods are where Bob Muzikowski and his wife, Tina, have concentrated their philanthropy. Muzikowski's story—chronicled in his autobiography Safe at Home, inspiration for the movie Hardball—includes not only generous donations but thousands of hours of personal time devoted to building up some of the most vigorous inner-city Little League programs in the country. Then ten years ago he founded Chicago Hope Academy, a new Christian high school, to serve needy kids from the neighborhood. At the school he puts as much emphasis on athletic programs as a means of reaching children from Chicago's mean streets as he does on its college-prep curriculum.
Stepping onto the turf, the Chicago Hope Academy football team is preparing for the opening game of its state tournament. Muzikowski knows this game as well as he knows baseball. He played football and baseball at Columbia University, before being felled by an alcohol and drug addiction that he subsequently fought off with a linebacker's ferocity. He later became a successful businessman. Now he is proud that this Hope team his philanthropic work has built up is succeeding while upholding strict academic standards.

"We've declared four starters ineligible because of grades," he notes forcefully. "Yet our season record is eight and one." He feels certain that holding athletes accountable, academically and morally, leads to more success on the field, not less. Having been scorched by his own character failures as a young man, Muzikowski today lives a powerful version of tough love—repeatedly bringing bereft children into his own home to give them chances for happiness and success, while expecting solid citizenship of them.
Muzikowski sees the Academy's athletics program as a force for good for the entire neighborhood. It pulls in youngsters who might otherwise be drawn into much bleaker activities. He's proud that the boys' teams support the girls' teams, and vice versa. After creating inner-city Little League programs in both Chicago and New York City, he is adamant that local athletics can build real community—much more effectively than the grand spectacles of big-time collegiate or professional sports.
"We say: It's a big game if you're in it," Muzikowski explains. "Look, sports is exciting. But it's mostly escapism if you're just watching."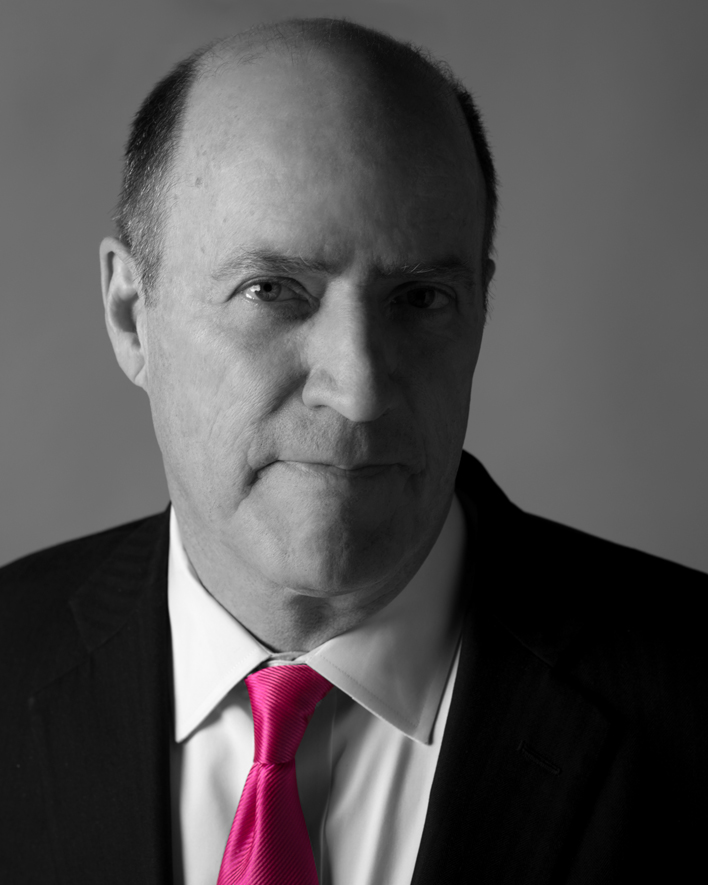 Bob Muzikowski is investing in kids, using sport to build character that stands up under pressure—something he understands himself, after beating a drug addiction 30 years ago. (Peter Thompson)
Since overcoming his own demons nearly 30 years ago and then thriving in the insurance and investment industry, place-based philanthropy has been the center of Muzikowski's life. And sports has been one of his most effective tools. He is a devout Christian who takes literally the commandment to love your neighbor. He and his wife moved into the crime-ridden Near North neighborhood in 1988, and would later build the first of his hugely popular Little Leagues with money he donated himself and raised from business acquaintances. In addition to pouring himself into helping children in trouble, he wove a massive web of mentoring relationships built around volunteer coaches, summer camps, and family assistance.
Eventually, though, he noticed that participation in his baseball leagues could only help so much. "Chicago Hope Academy was birthed out of baseball," Muzikowski explains. "It didn't seem right that my kids could go to the finest prep schools, while their teammates all had to go to garbage."
When the St. Callistus Catholic school on the West Side closed, Muzikowski bought it in 2004 along with the help of a few colleagues. Chicago Hope Academy opened in 2005 as Chicago's only nondenominational private Christian preparatory high school. And Muzikowski enrolled his own children. "If you want to fix an inner-city school, put your own kid in it."
The next stop on the tour is Altgeld Park, a public complex that his school helped the city renovate, and which now serves as home for Hope's baseball team and the Near West Little League teams. Along the way, he talks about how sports can fit with philanthropy.
"Well done, sports is a great character-builder. Ask most sports fans who won the World Series eight years ago and they won't be able to tell you. But ask them about a coach who touched their life…"
One of the things sports does better than most other parts of modern life is to link people, even across barriers. When Muzikowski started his first Little League program near the infamous Cabrini-Green public-housing project, he sought out corporate sponsors. But the businesses were not allowed to just fund a team. They also had to provide someone to coach it. He hoped to not only teach kids the game of baseball but to connect them with people who could help them beyond the diamond.
One of the reasons participation in baseball has declined sharply among urban youngsters is because most of the kids come from single-parent or no-parent homes. Basketball is easily self-taught. But "a sport like baseball is a father-taught game and a grandfather-taught game. If you don't know who your father is, or you don't see him, you're not going to play the game," Muzikowski says. "Somebody coached me once. And so I felt I should coach these kids."
After visiting Altgeld Park, the interview finishes at Chicago Hope Academy. But Muzikowski's broader ministry intervenes. There's a student from the school who needs eyeglasses. "He's a great kid, and he might be waiting for me," he says. And so it's off to the eye doctor.
There's a lot more than baseball mitts in the big bag of philanthropic tricks that Bob and Tina Muzikowski carry with them. Their strongest passions are Christian values and quality education. But sports have proven to be one of their most potent ways of sharing love with their needy neighbors.

Donor Ed Snider is bringing something a little unexpected to inner-city youth in the Philadelphia region: hockey. Since 2005 the Ed Snider Youth Hockey Foundation has run programs that teach urban kids how to succeed on the ice and in school. "Sports has the power to motivate," says foundation president Scott Tharp. "It gives us a platform to hold the attention of youngsters so we can engage them in more important life lessons."
Many Philadelphia public schools have dropout rates higher than 50 percent—one recent report labeled them "dropout factories." But nearly all of the more than 3,000 children in the Snider hockey program, drawn from nearly 350 schools across the city, stay in school.
 
Hockey is just the hook, Tharp explains. "We kind of fool our kids. We give them access to a fun recreational activity, and they buy into the other aspects of our programs. It was never our intent to be a standalone sports-delivery program." Players are required to attend classroom sessions a minimum of three days a week (though many come every day). After attending 10 sessions, each player receives his or her own hockey equipment.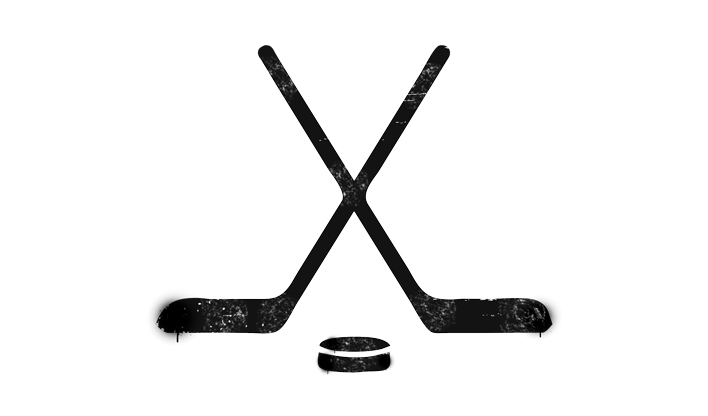 Players are taught the game by experienced coaches, then have a chance to play in leagues. There are 22 Snider teams competing in the Delaware Valley Youth Hockey travel league, with transportation provided by the foundation. Weeklong summer camps are a reward for regular participation in the after-school program.
The after-school program aims to improve critical thinking and communication. A "reading buddies" program (with 830 five- to eight-year-olds enrolled) promotes literacy and reading excitement. An acclaimed life-skills curriculum develops virtues like empathy, respect, responsibility, and accountability—useful lessons for students growing up in fragile families and gang- and drug-ridden neighborhoods.
Health and dental screenings for players and their families, nutrition education, homework help, and tutoring sessions are also available. School report cards are collected and students with poor grades receive mandatory special help, or they lose their ice time. Kids can start Snider Youth Hockey at age five—before bad habits and school failures get engrained.
To make the effort work, Snider—the 83-year-old head of Comcast Spectacor and owner of the NHL Flyers team—helped rescue four inner-city ice rinks that had been slated for destruction. There currently are nine Snider Hockey rinks in use, which include classrooms and tutoring centers. Snider also pledged, in perpetuity, to himself donate $2 to the program for every $1 given by others. Most of the $4 million annual budget comes from gifts.
Hockey may be an especially useful enterprise for children who are at risk. It is difficult to learn to skate well, and the sport "engenders hard work and honest effort," according to Tharp. It demands stamina and toughness. Perseverance is essential. Tharp credits Snider Youth Hockey's high retention rate to the sport's very nature. "If something is difficult to pick up, it's more difficult to put down."

Leonard Wilf, co-owner of the Minnesota Vikings, serves as one of seven trustees of the NFL's charitable arm, the National Football League Foundation. The foundation is interested, among other goals, in promoting sports as a path to useful life lessons. "Football teaches you dedication, self-discipline from rising in the early morning for practices and sweating out a hot day, responsibility, teamwork, and how to get along with very different people."
But Wilf believes that different sports may have different capacities for transmitting particular lessons or healthy habits. So he is also a supporter of the First Tee, an organization that introduces the game of golf to all kinds of youngsters who might otherwise not have the chance, using golf's highs and lows as a path to character training. Wilf first became a donor in the late 1990s after a friend introduced him to a chapter in the Bronx. Since its founding, the First Tee has reached over ten million kids in all 50 states.
"Most young people don't have the patience or the perseverance to get really good at golf," explains Wilf. It's "a very difficult sport to master and conquer." Unlike other sports that have a heavy emphasis on team, golf is primarily a solo affair. And according to Wilf, that's not a bad thing. "The individuality required in golf forces people to learn to take care of themselves and to develop their own set of values; they can't rely on their teammates as much as they would in other sports."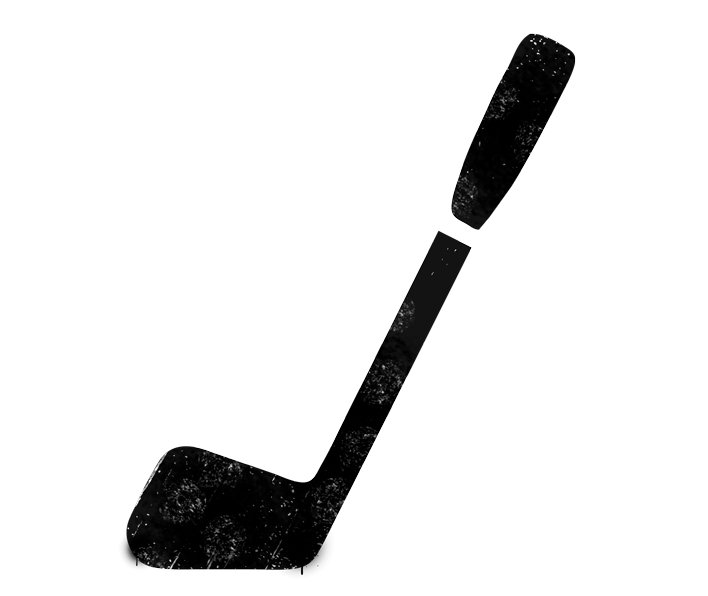 Keep your self-control. Be honest even when people aren't looking. Pay attention to little details. Respect your opponents. Wilf and other supporters believe these are habits worth mastering, and that golf can help engrain them in young people who don't have other ways of learning the value of such concepts.  
To make the right decision, you should familiarize yourself with the game's core mechanics, team strategies, and map tactics. To be a successful CSGO bettor, it is important to understand the basic game rules. You can learn about maps and their strategies by watching professional streams of the matches. Moreover, you should know how to make the best decisions in betting. Most
betting sites for csgo
host streaming videos of the games. Besides, you can also look up competitor head-to-head records and recent form.