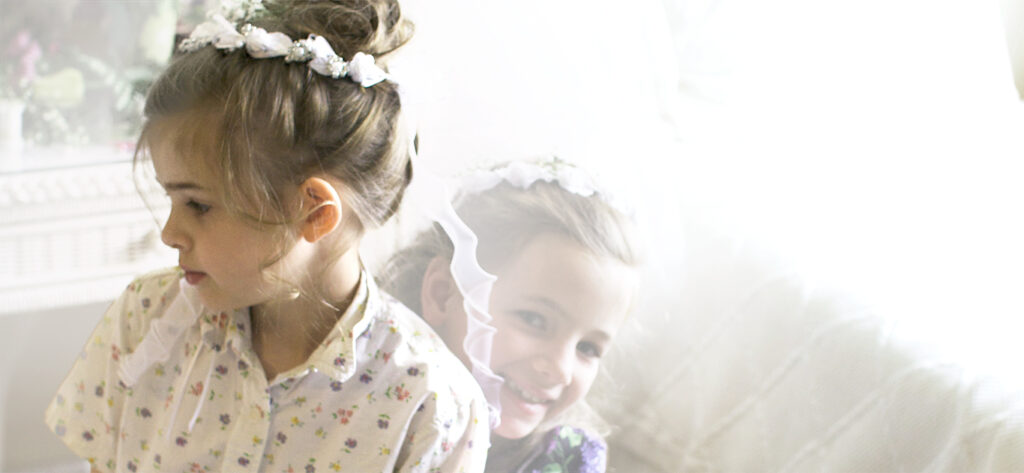 Seven-year-old Autumn Forti was shopping with her mother, Ann, at Hobby Lobby in March 2012 when her small body started spinning around and dropped to the floor. A neurologist later told Ann that her daughter was having seizures. And in just a few weeks, Autumn was having more and more of them, faster and faster, until they came every four minutes. She was rushed from the Fortis' local Indiana hospital to Cleveland Clinic, where she received countless tests and drugs. Doctors said that if they couldn't heal her, they would have to put her into an induced coma: Her body could not get needed rest with attacks so frequent.
Ann was desperate to find Autumn a cure. But in the midst of her heartbreak over her daughter's illness, another fear arose: What about the mounting cost of these expensive treatments?
"I'm thinking: 'Is this really going to work? Are we going to drown here?' I'm seeing test after test and thinking, 'Cha-ching, cha-ching, the money's adding up. Are we going to be buried in medical bills?'" she says.
The Fortis did not have insurance. Instead, they belonged to Samaritan Ministries International, which is what's known as a "health-care sharing ministry." So Ann called Samaritan, where a representative told her words she has not yet forgotten: "I think you are going to be O.K."
It was O.K. Autumn's seizures stopped, thanks to a special diet. And of the nearly $200,000 in medical bills, the Fortis wound up paying nothing. Fellow Samaritan members covered every penny of Autumn's care.
Samaritan is one of four major health-care sharing ministries in the U.S. These organizations help more than 260,000 Americans share the cost of each other's medical needs,  without the commercial mechanisms of insurance. They are a rare remaining example of "mutual aid"—groups of citizens voluntarily binding themselves to help one another. Once a staple of American society, this form of charity is alive and well in health ministries, which are now expanding their membership rolls thanks to an unlikely helper: the Affordable Care Act.
Bearing others' burdens
Today's health-care sharing organizations have been operating since the late 1980s and early '90s, for the most part founded by people who wanted to pool medical bills with like-minded religious believers, putting their trust in faith communities rather than government or insurance companies. At the largest ministry, Samaritan, members like the Fortis write checks directly to each other, guided by the nonprofit to send the money to people with medical needs. In other groups, members' payments go to a central banking account for distribution, or are shared from person to person online. All four nonprofits examine the medical bills that members submit, make sure the bills meet their requirements, and in some cases negotiate with health-care providers to bring the total down.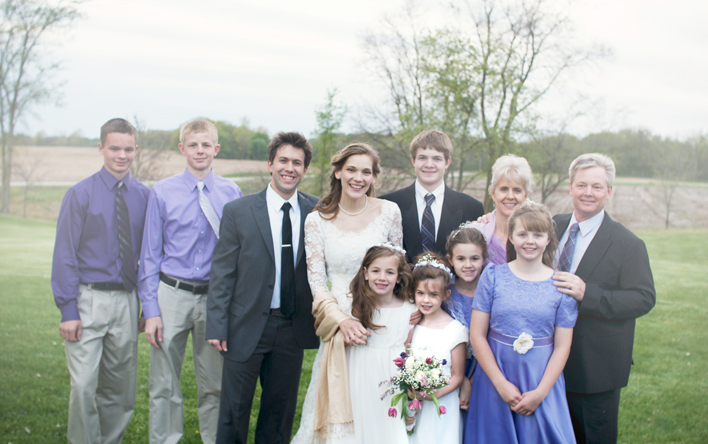 Three of the groups—Samaritan, Medi-Share, and Christian Healthcare Ministries—have explicit spiritual missions: to help Christian believers share each other's burdens. In addition to distributing monetary aid, they encourage members to pray for each other in times of medical trial. Samaritan members who send each other checks directly often add in notes or even gifts. "I love the personal touch of Samaritan," says Kyle Forti, Autumn's 24-year-old brother, who joined the ministry with his wife after he saw how it helped his parents and sister. Samaritan members paid for his infant son's time in an intensive care unit shortly after birth. "You're getting all these notes, with checks in them, from all these different folks around the country, saying, 'Best wishes,' and 'Praying for you guys,'" he says. The personal touch is one reason Samaritan hasn't moved to an all-electronic payment system. "When somebody has a really large need…what they talk about is all of that support and the community they received. You would think they would say, 'I can't believe some strangers sent me $100,000,' but that's not it. It's the cards and the notes. That's what members rave about," says Anthony Hopp, Samaritan's director of membership development. Samaritan advertises in Christian publications like World magazine, but most of its new members sign up after hearing a friend recommend the ministry.
The spiritual missions also define who can participate. People who want to join Medi-Share must "attest to a personal relationship with the Lord Jesus Christ" and agree to a detailed statement of faith. Those who want to join Samaritan must sign a similar document and also submit a signed statement from a pastor. This builds the unity and mutual commitment that make these organizations work. The groups for the most part refuse to cover medical needs they deem incompatible with faithful Christian living, such as treatment for drug abuse, or doctor visits for anmedical bills from an out-of-wedlock pregnancy. Members of all four ministries must promise not to smoke or abuse alcohol. When a problem does arise, such as a need for drug rehab, "we work closely with the member's church to encourage counseling, repentance, and help (spiritually, emotionally, and financially)," says Samaritan's Hopp.
The lifestyle commitments also contain costs for other members. The "code of conduct quite honestly helps us keep our share rates down in the sense that our people are choosing not to participate in riskier lifestyles," says Tony Meggs, president of the nonprofit that operates Medi-Share. "Some people are going to see [these rules] as being restrictive, but they're not unusual to being disciples of Christ." When a problem does arise, says Samaritan's Hopp, "we work closely with the member's church to encourage counseling, repentance, and help (spiritually, emotionally, and financially)."  And having groups of people mutually dedicated to healthy living does offer a promising way to cut health care costs nationwide. "A lot of health economic textbooks say 60 percent or more of medical expenditures are related to lifestyle choices—heart disease, diabetes," says Devon Herrick, a health economist at the National Center for Policy Analysis. "I don't think it's a bad thing to have a group that pursues a healthier lifestyle getting together and sharing costs… As an economist, I kind of like that. It's all about incentive and rewarding good behavior."
One ministry, Liberty HealthShare, is designed to appeal to a broader swath of the population, though it currently has far fewer members than the other three ministries. "Our Christian faith compels us to assist and care for and do benevolence to everyone," says Liberty president Dale Bellis. Liberty members have to agree to fewer points of doctrine, instead only attesting to "shared principles," such as that "our personal rights and liberties originate from God," and that "every individual has a fundamental religious right to worship the God of the Bible in his or her own way." Members also promise not to smoke, drink alcohol in excess, or abuse drugs, and to exercise regularly. Liberty's marketing is unabashedly patriotic. "There is an impulse in the American spirit, of support, of helpfulness, and I believe health cost sharing taps into that element that is uniquely characteristic of our nation as a people," says Bellis. But, like the other ministries, Liberty also won't help share bills for things like abortion.
Philosophy and economics
These philosophical requirements—and the need to trust others in a system that is not insurance, is not regulated as such, and doesn't come with the same guarantees—are what make health-care sharing ministries not simply equal to "cheap Christian insurance," in Hopp's words. Yet they are cheap. Kyle Forti pays $320 per month for his family to be Samaritan members—a steal compared to the $800 he was paying for high-deductible insurance earlier. That membership includes just a $300 deductible and payment for medical bills up to $250,000. Those low membership costs are helpful for ministry participants on tight budgets—the median income of Samaritan's members is $40,000.
Lynn Howard, a Virginia father of seven children, has been a Medi-Share member since 1996. He carefully kept track of his medical costs from when his family joined until 2010—including the things he paid for out of pocket, such as bandages and eyeglasses—and concluded that, compared to what he would have paid for insurance, the ministry had saved him $25,000. He now pays $535 per month for Medi-Share for himself, his wife, and two children still at home, under a plan with a $1,000 deductible and an unlimited payment for medical bills after that payment for $1 million of medical bills per person per year after that. "I believe it could be twice as much and it would still be a good deal," Howard says. 
In health-care sharing, patients are paying attention to how much they're spending on medical treatment—more attention than they likely would if they were expecting insurance to cover everything. That's because many feel a duty not to pass on unnecessary bills to the people they are sharing with. "I go out of my way to save money in order to make it more cost effective for the organization," Howard says. "In this kind of organization, even if it weren't costing me a dime, I would still be conscious of cost." Health-care sharers also have an incentive to keep overall costs low, if only so their monthly payments won't need to go up. And Samaritan members have their $300 deductible waived if they can show they got a discount worth more than $300 from the health-care provider. "You advocate when you go in. I could send a bill to Samaritan without trying to get a discount, but you know you don't want your own shares to go up, so you're going to advocate and get your bills reduced," Ann Forti says. "Everybody is focused on keeping costs down." Health-care sharers are billed by hospitals and doctors as cash-pay patients, a practice which itself often comes with discounts. 
There are downsides to health-care sharing ministries. Consumer Reports and Georgetown University's Center on Health Insurance Reforms warn that ministries, unlike insurance, can't guarantee coverage, and are not regulated under state insurance laws designed to protect patients. The ministries don't help pay for pre-existing conditions (with various exceptions), or even, in some cases, for some commonplace accidents, such as breaking a tooth while eating, or many pre-existing conditions. (For example, Samaritan members will not share bills from a pre-existing cancer unless the patient had gone seven years without symptoms or treatment; it won't share any bills related to a pre-existing heart condition or diabetes. Needs that aren't covered can still be communicated to other members, who are then able to contribute voluntarily to those bills.) And ministries have an upper limit on how much care they can pay for: At Samaritan, it's $250,000, though members can also sign up for another program, called "Save to Share," which costs more per month but which will help cover bills over the $250,000 mark.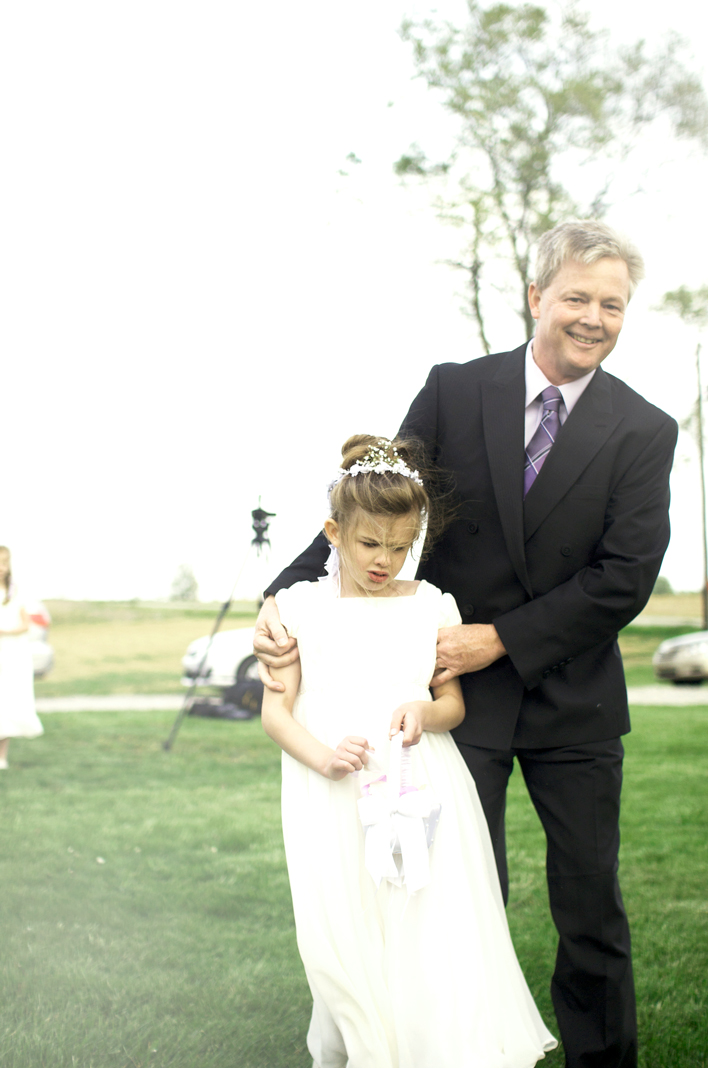 And the nonprofits also don't cover routine doctor or dentist visits, or other preventive care, which members admit can make them less likely to pursue treatments or appointments they don't think they need. Some, like Kyle Forti, don't see that as a bad thing. "I think it helps us become a little more independent and not rely and [get] caught up in this drug and health-care system. If we're really in pain or really have a need, sure, of course we'll go in. But if we get a cold, we'll buy stuff over the counter and rest up. I think it's nice."
An American heritage
Health-care sharing ministries are one of the last remnants of a type of philanthropy—mutual aid—that was common at the dawn of the twentieth century in America. About one third of adult men belonged to fraternal societies in 1910, historian David Beito has estimated. These societies offered members education, encouragement, lessons in civility, morality and patriotism, as well as assistance in crises of all types, including medical ones. The arrival of widespread government welfare programs and other factors contributed to the demise of such groups.
Early fraternal societies in the colonies and new American states at first offered cash help to members rather haphazardly, and for more diverse causes than just medical needs. They paid for things like "ship passage, prison bail, and an old-age pension," according to Beito's research. The Independent Order of Odd Fellows, which had 465,000 members in 1877, refined its aid process and referred to the gifts as "benefits" or "rights" for its members. Sick fellows received weekly stipends, usually between $3 to $6, to compensate for lost work days. The IOOF spent more than $69 million on aid between 1830 and 1877, most of it going to help sick members or pay for funerals. These early mutual-aid societies, like modern health-care sharing ministries, also penalized what they considered immoral behavior, refusing to supply aid to the habitually drunk and profane, or otherwise vice-ridden.
Members of fraternal societies preached self-reliance and brotherhood, and preferred their form of mutual aid to handouts, either from the government or even private donors. Indeed, they thought of the aid as something completely different from philanthropy. Bina West told the National Fraternal Congress in 1901 that fraternity was "absolutely distinct from charity or philanthropy. It is liberalizing, self-sustaining, elevating, gives mutual rights and preserves independence of character." The manual of the Knights of the Pythias wrote that the "sick among our brethren are not left to the cold hand of public charity; they are visited, and their wants provided for out of the funds they themselves have contributed to raise." (For more details, see Beito's book, From Mutual Aid to the Welfare State: Fraternal Societies and Social Services, 1890-1967.) But the rise of governmental welfare and insurance companies, along with other transformations, diminished the appeal of these fraternal societies over time. Their membership started dropping in the 1930s and never stopped.
Mutual aid still exists today, and health-care sharing ministries are not the only remnants. Many churches and synagogues operate some sort of benevolence fund. The Amish have long paid for expensive medical bills by seeking aid from their churches and banding together to auction off handmade goods. Immigrant lending circles—common in Asian, Mexican, and Caribbean communities—ask members to contribute a set amount of money each month; and every month a different member takes home the total, giving these newcomers access to capital and allowing them to start businesses or pay for large expenses. All these forms of mutual aid, including health-care sharing, depend on trust. But recent events made some wonder if trust would be enough to keep health-care sharing alive.
The end of mutual aid?
At two points in recent history, anyone betting on the end of health-care sharing in America would have enjoyed pretty good odds. In 2009 the Affordable Care Act was being written, and its proponents were insisting it needed to include a mandate that everyone purchase insurance. Where would that leave members of health-care sharing ministries, who were technically uninsured? "We obviously were praying that our members would be able to continue what we've been doing," says Hopp. "It was an uncertain time."
Samaritan teamed up with Medi-Share to hire lobbyists to educate Congress about what the ministries were and why they needed lawmakers to carve out a special place for them in the bill. Congress listened, creating an exemption to the individual mandate for members of existing health-care sharing ministries. Leaders in the nonprofits still speak of that as a small miracle. "The Senate version of the bill ended up being the one that stuck, and the exemptive language for health-care sharing ministries was in that version. By God's grace it's there," says Hopp.
So ministry members could keep sharing their bills, without being fined by the government for not having insurance. But as the ACA's insurance marketplaces began to take shape, observers saw another potential pitfall for the ministries: Why would people stick with health-care sharing when they could pay less for insurance subsidized by the government? If even a minority of members withdrew, monthly prices could go up, leading to a "death spiral" for the groups, argued Jim Epstein in Reason magazine online in October 2013. Samaritan's board recognized the threat as well, and started making preparations for three membership scenarios: a precipitous drop, a steady equilibrium, or—more optimistically—an increase, perhaps due to people looking for alternatives to insurance on the ACA exchanges.
So far, the optimists are winning. Samaritan has seen a jump in memberships, going from serving about 72,000 individuals in January 2013 to more than 118,000 in June 2014. It experienced record enrollment in January 2014, when more than 2,700 households signed up; the norm before the ACA passed was about 250 households each month.
And the growing interest isn't limited to Samaritan. In August 2013, Medi-Share had 62,194 individual members. Eight months later, it had 82,492 members. Christian Healthcare Ministries likewise now serves more than 68,000 people—about 30,000 more than it did in August 2013. Liberty HealthShare saw about a 40 percent jump in membership over the same period, Bellis says, and now serves about 5,000 people.
Ministry leaders can tick off a list of theories about why people are attracted to health-care sharing. For some whose incomes aren't low enough to qualify for federal insurance subsidies, sharing can be a cheaper option. But health-care sharing also has an explicitly religious appeal. "If we [share bills], we will reflect to the world this authentic Christian community that displays the love of Christ," says Medi-Share's Meggs. Patients may also like that their payments aren't going to companies that pay for treatments they find morally objectionable, such as abortion or birth control. Others are just eager not to depend on government aid, or don't want to be tied to an insurance network. "People like the freedom of being able to choose their own doctors and hospitals. We believe health care should be consumer-driven, and our members are attracted to that," says Samaritan's Hopp.
If health-care sharing is gaining in popularity, could it be expanded on a much broader scale? The exemption in the ACA that health-care sharing nonprofits won applied only to ministries started before 1999 and organized around "a common set of ethical or religious beliefs." But if the law were changed, or if current groups could create some kind of spin-off, a popular, secular health-care sharing group would be a possibility, as long as it had some kind of fraternal bond tying members together (such as a trade association) and offered competitive rates, says health economist Herrick. And as nonprofits, current health-care sharing ministries could also receive some sort of donation for expansion, though currently they receive few gifts that aren't from members. But the arrival of the ACA certainly brought a demand for alternate forms of health care: Kyle Forti says he wouldn't sign up for subsidized insurance under the ACA, even if he qualified for it. "Look, if I don't have to take it from the government, I wouldn't. And quite honestly I trust a private ministry more than I would the bureaucratic government," he says.
Kyle's sister Autumn is now happy and healthy, thanks to a diet promoted by another manifestation of philanthropy, the Charlie Foundation, which helps epileptic kids learn to eat food that seems to reduce seizures. And her parents are grateful for the old-fashioned mutual aid that helped them care for her. Ann says she no longer fears the "cha-ching" of medical bills adding up: "You send your share, and you wonder, 'Wow, I wonder if this is going to work for me.' Well, I can tell you, $200,000 later, yes, it works for people."
Liz Essley Whyte is managing editor of Philanthropy.
Note: This article was originally published online in May 2014.