Ohio has shed hundreds of thousands of jobs since the mid-1990s, leading to an alarming rise of emptying towns and non-working residents. That's a problem Karen Buchwald Wright is dedicated to reversing.
Called "a quiet philanthropist" by her local newspaper, Wright has made a loud impact on the local economy—through a combination of jobs created at her company and philanthropic investments in the education infrastructure of central Ohio. She has poured millions into area community colleges, technical schools, and trades- oriented public colleges, with the aim of helping people acquire the skills they need to become valued employees.
Wright's support for community colleges is closely tied to her workforce. Along with her four grown sons, she owns the Ariel Corporation, a leading manufacturer of gas compressors. When the oil and gas industry (on which her sales depend) laid off 160,000 workers in late 2014 and early 2015, Wright chose an alternative to firings or furloughs for her own employees. She sent them back to school.
While keeping her workers at a full 40 hours per week, Wright allowed them to spend a portion of their workday enrolled at a technical college earning an associate degree, either in machine trades or mechanics. "It's partly a strategy to keep our workers busy" until the highly cyclical energy business bounces back, says Wright. "But it's also within a long-term vision of growing a valuable workforce, not just for ourselves, but for other manufacturers too."
Wright and Ariel Corporation had already laid the groundwork for this decision through intensive, strategic donations in preceding years to bolster local community colleges and tech schools. Wright focused on four area institutions—Central Ohio Technical College, Stark State, Zane State, and the Knox County Career Center. She funded the development of courses that workers can take to build mid-level skills that are in short supply today.
One gift, for instance, involved donating $1 million to the Knox County Career Center to replace aging equipment in its machining lab.
Through the nonprofit foundation she established in 2009, Wright has also funded engineering and nursing scholarships at Mount Vernon Nazarene University. And she has supported science, technology, math, and engineering classes in local public schools. This included a grant for a high-school engineering program.
Wright has committed to give away around 10 percent of her corporate profits to charitable causes. These technical- training programs, education supports, and grants to community colleges are a big part of her giving. When the charitable results are good, her enthusiasm sometimes leads her to exceed her donation goal. "For me, the joy of giving is real because I can see it resulting in good things."
Wright's ambitious philanthropy is a snapshot of what individual donors and foundations across the country are beginning to achieve by bolstering community colleges. After decades of gushing (and not always discerning) support for elite four-year campuses, some donors are discovering that they can have much clearer effects by partnering with the kid brother of higher ed: their local community college. As places where the regional economy is more likely to be directly fueled, and where working-class Americans more often get their first lift toward the middle class, community colleges have vast potential for philanthropy. And communities, colleges, and students alike are finding they are much better off when local donors get involved to provide funds, ideas, and energy to these distinctly American contributions to education.
The Big Upside
Community colleges are a unique U.S. invention. Joliet Junior College was the nation's first two-year public community college, founded in 1901. Other schools arose during the Great Depression to aid with job training and help put people back to work. During the post-World War II job boom, the President's Commission on Higher Education urged the spread of community colleges to serve students of diverse abilities and interests for minimal cost.
The infrastructure we know today bloomed in the 1960s. Fully 457 new campuses were born that decade, more than doubling the total. By the 1980s, half of all Americans enrolled in college were studying on a community campus. There are now over 1,000 public community colleges spread across the country.
The W. K. Kellogg Foundation helped fuel this expansion. It was one of the first philanthropies to make community colleges, and the practical training and instruction they provide, a top priority of their giving. Beginning in 1959, Kellogg made about $125 million in grants to support these institutions. In addition, the foundation worked to establish and fund centers at 12 universities— including Stanford, UC Berkeley, UCLA, Michigan, and UT Austin—where administrators for two-year colleges could be trained. The Kellogg Junior College Leadership Programs graduated hundreds of future deans and presidents, and became the centerpiece of Kellogg's success in this area.
Kellogg remains involved with community colleges. When the lead-in-drinking-water crisis came to a head in Flint, Michigan, in 2016, Kellogg partnered with Mott Community College (so named because of a long history of support from the Charles Stewart Mott Foundation) to help reverse the city's long economic and social spiral. "We want residents to come into their own and take control of their future," says Ali Webb of the Kellogg Foundation, which will boost unemployed residents into careers in health care, manufacturing, and human services. "Our grant is a crystallization of the way we see community colleges going all over the country. It's one of the reasons we were a founding organization to the community-college movement in the U.S. Our support for these institutions is in keeping with Mr. Kellogg's belief that people have the ability to solve their own problems, and they need knowledge resources to do it."
A number of other foundations are emerging as prolific givers to community colleges. These include the Gates, Lumina, Kresge, Harry Helmsley, Bernard Osher, Joyce, and Annie Casey foundations. Several of these also support the Aspen Institute's program to recognize community-college excellence across the country. Donors who want a handy sheet of successes to study can look up the list of colleges that have won the $1 million Aspen award given out every other year. The top pick in 2017 was Lake Area Technical Institute in Watertown, South Dakota.

Many corporate givers are also coming aboard, seeing a solution to twin goals: helping disadvantaged people prepare for financial opportunities, and improving the job skills our economy needs to thrive. Goldman Sachs, for example, recently gave $2.2 million to LaGuardia Community College in Queens.
In South Carolina, the SunTrust Foundation supports an initiative at Trident Technical College that allows high-school students to "earn while they learn." Launched in 2014 with six manufacturing companies and 13 high-school students, the Charleston Regional Youth Apprenticeship Program has grown to include more than 120 participating employers across nine industries. The two-year program combines mentoring, classroom and lab instruction, and on-the-job training. "These youth apprenticeships are designed to change young people's lives," says Mark Lattanzio, SunTrust's Charleston director. "We knew it was going to be a game-changer for growing talent in our region." The city's Chamber of Commerce also helps fund tuition, textbooks, and supplies.
The youth apprentices are also offered financial-literacy workshops. SunTrust sponsors fun, interactive seminars conducted by the nonprofit Origin SC. In addition to helping people earn money, says Lattanzio, the foundation helps them manage it. "By teaching them how to save, budget, and make prudent financial decisions, we help them start their careers with financial confidence."
The sky is the limit for partnerships between donors and community colleges. Yet many major foundations and companies that collectively lavish billions in gifts on four-year schools never even consider two-year counterparts. Community colleges lack the development budgets, donor outreach, alumni networks, sports leagues, fraternities and sororities, and reunion groups that four-year colleges use to build sentimental support.
"Harvard has been fundraising and cultivating alumni for 400 years," points out Lisa Skari, vice president for institutional advancement for Highline College near Seattle. "Most community colleges were founded in the 1960s and 1970s, and it hasn't been until the last 10 to 15 years that we've begun to look methodically at donor funding."
A Hunger to Be Relevant
There are obstacles that community colleges need to get around. There are too many community colleges with weak academics, lots of irrelevant degrees, and poor job- placement records. Many two-year colleges have high dropout rates (although that is partly a function of their willingness to enroll lots of students who have not succeeded in conventional schooling). There are plenty of four-year colleges with similar problems, though, and many of the old stigmas that pigeonhole two-year college as a low-pay, low- achievement path are misperceptions.
One way donors can move community colleges away from mediocre curricula, and reward high standards and economic relevance, is to choose the partners they donate to carefully. While top-flight community colleges are still an exception, we are seeing a rapid expansion of the ranks of well-run schools that are aggressively responding to local job demands, addressing America's rapidly shifting social makeup, and nimbly serving as feeders to the millions of middle-skill jobs that will open over the next two decades. When supportive funders embrace and challenge a community college, good things can happen fast.
One factor making community colleges prime territory for charitable support is the fact that their student bodies include large fractions of low-income and minority students, of students who were ill-served by public schools and need remedial help, of students from weak families, or families with no prior tradition of higher education. One out of three community-college students comes from a family with annual income below $20,000. Two thirds of community-college students work 35 hours or more per week while they are going to school. The open admission policies, low tuition, "second-chance" instructional opportunities, and local focus of community colleges can offer economic lifelines to younger Americans who have carried burdens, or simply bloomed late.
Community colleges allow some students to edge their way into success. The Community College Research Center has found that students who start some community-college coursework while still in high school achieve higher GPAs and are more likely to graduate quickly. These gains are more dramatic for groups that tend to struggle more in college: students who are low-income, minority, or male.
In Iowa, Des Moines Area Community College is engaged in educating inmates of the men's and women's prisons, from life skills and high-school completion to skilled job training. For several years it offered welding, teaching coursework inside the prisons and having the Department of Corrections deliver prisoners to one of its sites with welding laboratories from 10:00 p.m. to 2 a.m. for hands-on instruction. DMACC has also partnered with United Way and Goodwill to do in-prison training in transportation-distribution-logistics (warehouse work and OSHA safety) and construction (applied math, OSHA safety, work-zone safety, construction core). "Recidivism for those inmates who come out of prison with our training and a job is only 9 percent. Without our training it is 29 percent," says DMACC president Rob Denson. Funding these programs "reduces corrections costs and benefits businesses that need skilled workers, not to mention the positive impact on the ex- offenders and their families."
"DMACC is making available something in the prisons that these individuals would likely not have the time or support to get when they are on the outside," says Elisabeth Buck, president of the local United Way. "These men and women can make very good, family-sustaining wages upon release, giving them an essential tool for successful re-integration."
Community colleges with a strong occupational focus also have the capacity to energize local economies. The Pittsburgh-based Claude Worthington Benedum Foundation supports community colleges both to boost their region's productivity and to unleash economic opportunity for disadvantaged high-school students. Although he was one of the 100 wealthiest men in the U.S. by the end of his life in the 1950s, Michael Benedum had humble origins. He took his first job at the age of 16, working 12-hour days at a West Virginia flour mill for $16 a month. After a chance meeting with an oil executive on a train, Benedum got his start in the petroleum industry. Ten years later, he and a partner formed the Benedum-Trees Oil Company. As Time magazine later put it, they began "with $500 in cash and a million dollars' worth of nerve."
Famous for laboring seven days a week until his death, Benedum amassed one of the largest energy empires in the world. He also became known for his remarkable generosity. Michael and his wife created the Claude Worthington Benedum Foundation in 1944, named for their only son after he was killed by the Spanish Flu. The foundation has since made gifts exceeding $410 million over a swath of West Virginia and western Pennsylvania.
Every year, the Benedum Foundation makes about $3 million of grants to job-training programs at community colleges and high schools. One of many examples is the Advanced Technology Center they funded at Westmoreland Community College in southwest Pennsylvania. The college has partnered with local businesses to create specialized labs where students can be trained in computer-aided drafting and design, electronics, metallurgy, and other advanced manufacturing techniques. The goal is to train, and re-train, workers so well-paying manufacturing businesses in the region stay healthy. Local firms look to the college as an employment pipeline. They provide new equipment and even instructors on how to use it.
"It's really a nice model of secondary and post-secondary corporate training all in one location," says James Denova, vice president of the Benedum Foundation. "Its real value is in the proximity to major companies." That allows a two-way human flow: employees who need skill training can head to campus, and community college students who would benefit from exposure to real-world work culture can attend classes at company sites.
Benedum has a particular commitment to training high-school students. About a third of the funds it has given to Westmoreland over the last decade were directed to a high-school program run out of the Advanced Technology Center. Participating students earn college credit, secure a certificate in industrial technology, and complete high school at the same time. For graduates with this certification it's a short and easy step into jobs like production specialist, welding technician, production operator, and HVAC service technician. The credentials are highly "stackable," allowing students to mix specialties, and earn an associate degree if they wish.
"In southwestern Pennsylvania, we've experienced a misalignment between what students are studying and what jobs are available. So this program is meant to be a way to expose students to jobs where they can graduate and get a starting salary of $60,000 per year," says Westmoreland's president, Tuesday Stanley.
In a similar example in the western U.S., the Morgridge Family Foundation has made key investments in Colorado Mountain College to expand dual enrollment and certification pathways. CMC is a network of 11 campuses spread across the lightly populated towns of the Rocky Mountains. It even allows high-school students to earn an associate degree at the same time they graduate from high school, with zero student debt.
The Morgridge Family Foundation also supports community colleges in Florida and Wisconsin, viewing these investments as both educational and poverty-fighting measures. Carrie Morgridge believes that four-year colleges and universities can learn much from well-run community colleges about adaptability, cost control, and success with hard populations. "Higher education is going to have to have this huge makeover to catch up with what good community colleges are doing now," she says. "Community colleges are a powerful tool. We've found they are hungry to be relevant in the communities they serve."
This outlook is shared by Penny Enroth, president of the Palmer Foundation, which has invested ambitiously in community colleges in Wisconsin and North Carolina, including over half a million dollars in North Carolina's Sandhills Community College alone. The college was scheduled to tear down an unused maintenance building on its property when it realized the structure could be repurposed as a trades-instruction facility. The Palmer Foundation made an initial investment of $212,000 to fund the renovation. The Palmer Trades Center is now an active venue for students pursuing credentials in production technology, electrical contracting, and advanced welding. Since its trades program launched in 2013, Sandhills has graduated 154 students, with eight out of ten now holding jobs at area manufacturers such as Caterpillar, Unilever, and Butterball.
The Palmer Foundation's investments have helped attract larger grantmakers. The Duke Energy Foundation has now given the college $450,000 toward CTE education, including one grant that allowed the purchase of a virtual welding trainer. The Golden LEAF Foundation put up $750,000 for a 4,500-square-foot expansion of the Palmer Trades Center. And a corporate donor, Victory Technology, has donated valuable welding equipment and a plasma cutter. "We're not a large foundation," says Enroth. "But we take risks. And so we're a little fish that attracts bigger fish."
Tapping Alumni Giving
The local element is what attracted donor and business owner Jan Oliva to begin supporting Clark College in Vancouver, Washington. "We drive by the college every day, we see it, and we interact with the people who profit from being there," Oliva says. "In the 52 years we grew a business here, many of our employees had gone to Clark. It's all intertwined."
Jan and her husband Steve ran Hi-School Pharmacy for more than 35 years in the Pacific Northwest, growing the business from one drugstore in downtown Vancouver to a regional chain. The family's relationship to Clark College stretches back to when they moved to the area in the 1960s. At the time, Jan wanted to earn a teaching certificate in history, and in order to do that she had to take a class in Washington state history. Clark College was the best option available. Then when their daughter was born, Clark's preschool program was the only one available, and they took advantage of it. Jan also continued to take classes at the school—everything from accounting to culinary arts. Their children attended over the years too.
During that time, the Olivas never gave to Clark College for a simple reason: as with many community colleges, the school never asked. After donors Roy and Virginia Andersen gave a historic $28 million gift in the 1990s to start a foundation at Clark College, the institution's fundraising apparatus began to improve. Jan joined the foundation's board of directors, and she and her husband started to involve themselves financially with the college, first through two anonymous gifts that served as matching rewards for a yearly fundraising drive. Eventually, the Olivas made a gift of $1 million to renovate the early-learning center at the school.

They also became active in offering scholarships, endowing supports for prospective pharmacy-school students, and for young female immigrants from Russia and Ukraine. When the Soviet Union collapsed, evangelical church networks in their part of Washington drew significant numbers of former Soviets to relocate in the area. While the men were finding work in construction or the trades, the women were not getting out of the house. "I was especially concerned that young women see that there are opportunities for them that had not been available to their mothers," says Jan, so she and Steve established a scholarship to support women who want to become nurses, dental hygienists, teachers, and more.
For Jan, one of the best parts about the scholarship program is getting to meet students—"that's when the tears start flowing. They are so thankful. It's just heart-warming," she says. "It's amazing the ripple effect a small donation for a scholarship can have in the life of the recipient, the life of the donor, and even in the life of the larger community."
The Olivas also provided funds to create a new cadaver lab at Clark College as part of a major science-building renovation project. For years the school had partnered with Washington state to use its cadaver lab. Now Clark has its own lab with state-of-the-art systems. Tod McClaskey, co-founder of the Red Lion Hotel in Vancouver, is another generous donor. His family foundation gave $4 million of the $10.5 million cost of renovating Clark's culinary-arts institute in 2016.
Like Jan Oliva, many community colleges have graduates who are capable of supplying significant gifts. Junki Yoshida is a multimillionaire food-industry entrepreneur known for his Yoshida's gourmet sauce. He arrived from Japan for a U.S. vacation in 1968, at the age of 19. Liking what he encountered, he cashed in his return air ticket and used the $500 to buy an old Plymouth Valiant, then set out to pursue his own version of the American Dream.
Yoshida enrolled at Highline College in Seattle to improve his English, teaching karate on the side to pay for classes. He met his future wife, Linda, on the Highline campus, and together the couple opened a small karate school. Lacking funds to give Christmas gifts to the karate students, Junki and Linda cooked batches of his family's 60-year-old secret recipe for a teriyaki-based sauce. It was the beginning of what eventually became Yoshida Foods International, a collection of private companies in food, property management, and real estate.
The Yoshidas are now active philanthropists and longtime supporters of Highline College. "When I was a boy on the streets in my hometown in Japan, I would dream about going to America and becoming a businessman," Junki says. "And look where I am now. But I could not have accomplished that without the help of so many, many people. In 1970, the door was opened for me at Highline."
Though they don't get as much press as major gifts to four-year universities, examples of generous donations to community colleges by alumni abound. Last year, for instance, Robert Frey, a 1978 graduate of Suffolk County Community College in New York, gave a $1 million gift to the school for student scholarships and aid. About the same time, engineer and businessman Richard Kraft and his wife Ann gave $300,000 to his alma mater, Muskegon Community College in Michigan, to support its entrepreneurial-studies program.
Many community colleges are beginning to develop systems for tracking alumni and asking for support. Jan Oliva notes that a huge step forward for Clark College was when it began building an alumni database. Other schools, such as Cayuga Community College in New York, have established a specific alumni program as part of the college foundation. For many years, the foundations at community colleges just passively received scholarship moneys. "Now, the boards of these institutions are saying, 'We want to do more,' " notes Adam Cermak, director of the Colorado Community College System Foundation. Grants that aid colleges in tracking and soliciting their alumni could be one way donors can encourage community colleges to help themselves.
Graduating, and Succeeding
One of the greatest challenges for community colleges is helping students finish their certificates and degrees. The numbers are troubling: completion rates in many associate-degree programs hover around 30 percent (compared to 43 percent at four-year schools). These percentages have fed an alarming rise of Americans with some college education but no degree, a status that does them little good in the job market, yet often leaves them debt-burdened. Three factors principally determine whether students will earn a credential: how prepared they are for college-level coursework, how many outside life pressures they face (job, family, transportation, finances, etc.), and whether the college offers a clear pathway to graduation.
Donors are leading the charge to improve community-college graduation rates. In 2010, the Bill & Melinda Gates Foundation earmarked $35 million for this purpose. Its "Completion by Design" program funds community-college systems in Florida, North Carolina, and Ohio to offer increased guidance and support to students who are at risk of dropping out. Lessons learned through this effort will be disseminated to other places.
Similarly, in 2013 the Stella and Charles Guttman Foundation invested $25 million at City University of New York to boost student retention and graduation rates. One initiative launched with Guttman funding was found by an independent study to nearly double the percentage of students graduating from the school within three years.
Other foundations have taken broad approaches to improving graduation rates. The Carnegie Foundation for the Advancement of Teaching, for example, believes that lackluster math skills are a major contributing factor to poor graduation rates among community-college students. So the foundation created curricula in quantitative reasoning and statistics to help community-college students learn practical math skills.
Support from the Lumina and Ford foundations launched the I-BEST program at Seattle Central College in 2005. It allows adult students to take remedial courses while working toward a specific credential, certification, or degree. After that approach yielded crisp success, it spread across the state of Washington, and is now being replicated in other states.
One way leaders at Valencia College in Orlando, Florida, have found to improve completion rates is through condensed offerings. With support from the Edyth Bush Charitable Foundation and other donors, Valencia has created what it calls its "career-express" model—intensive, short bursts of training, in collaboration with nonprofits and companies, that immediately produce a valuable credential. Students who would struggle to maintain momentum in a two-year program are able to add micro-burst classes lasting just five weeks to their normal work and home responsibilities. Valencia's most popular tracks are in nursing, cardiovascular technology, engineering technologies, entertainment-related technologies, criminal justice, and paralegal work. These classes are focused on the end result most community-college students seek: a better job leading to a better life.
"We tried to understand the value proposition from the student's point of view," says Valencia president Sandy Shugart. "It has to be about the end result—work—and not about the training itself. They can't see the light at the end of the tunnel. It's too long of a tunnel. But if we take them through a series of very short tunnels, where the opportunity cost of lost wages while they're in school is small, they're perfectly willing to enroll."
Other donors are forgoing direct investments in community colleges to instead support nonprofits that provide the so-called wraparound services like transportation or child care that have been shown to be important to helping some students earn their degrees. This can be particularly useful with single mothers, the chronically unemployed, and the formerly incarcerated.
The nonprofit Goodwill Industries has very effectively partnered with community colleges in central North Carolina, where textile manufacturing jobs have hemorrhaged away in recent decades. Bob Greene was a board member of the regional Goodwill affiliate and also president of Forsyth Technical Community College during the 1980s. He pioneered the idea of connecting Goodwill with the local college to support unemployed or under-employed individuals while they received short bursts of training in labor-specific areas.
This has now spread. The community colleges provide the instructors, materials, and some equipment. Goodwill assesses candidates, provides them with support services, tracks their progress, and offers job-placement services when they are done. Goodwill also provides classrooms and other facilities, sometimes in places where candidates are more likely to show up. The nonprofit sometimes contributes equipment for new labs and training areas. Students who might be intimidated by the idea of taking classes on a college campus often fit easily into the more intimate settings of Goodwill facilities. And Goodwill can offer things like financial assistance, remedial reading and writing, even access to professional clothing.
Initially, the collaboration had two career focuses—basic computer skills, and nursing assistance. It has since grown to encompass health care, service and hospitality, trade skills, and office technology. Training is completed in six months or less, and many times includes a direct pathway to an associate degree.
The program is closely tied to the needs of local businesses. The nonprofit does extensive research to gauge in- demand occupations and develop the right curricula for the skills that employers need. "These community colleges are trying to reach the same people that we're trying to reach," notes Art Gibel, CEO of Goodwill Industries of Northwest North Carolina. "It's a great marriage for the community colleges and Goodwill to extend both of our missions in a mutually beneficial way."
The partnership currently links Goodwill to 11 community colleges in North Carolina. About 6,000 students per year complete skills training under its aegis. Goodwill has separately developed an Access Center Adult High School that allows students without a high-school education to complete their degrees while pursuing specific skills certifications.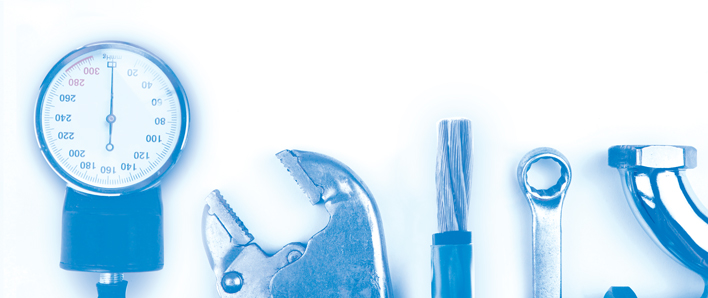 Tina Lawson, a single mother of two, benefited from this program when she came to Goodwill in search of career opportunities. Lacking a high-school diploma, she felt trapped in an economic hole. She joined the Access Center Adult High School in 2014, and, while working on her diploma, completed a skills-training class with Goodwill in office technology. Five months later she began a job as an administrative assistant for Winston-Salem/Forsyth County schools. Last year, Lawson returned to earn certification as an administrative assistant, and secured a raise at work. She is now considering a degree in human resources.
"I was so proud of myself and the look in my kids' eyes when I put my diploma on the table to show them," she says. "It was the best feeling in the world."
The Apprenticeship Alternative
Community college is not the only avenue to skills training.
A number of philanthropists are now targeting their giving to alternatives such as apprenticeships that provide predictable and successful pathways to middle- and high-skilled jobs.
Apprenticeship is a time-proven method of education and training that takes place primarily on the job through structured learning opportunities and increasingly independent work. Although there is no law or regulation that requires an apprenticeship to be registered, doing so ensures that the apprentice receives a national, industry-recognized (especially in the traditional trades) credential and may also enable the employer or the apprentice to receive federal or state funding to offset program costs or provide wraparound support services.
A registered apprenticeship must include at least 2,000 hours of on-the-job training and a recommended 144 hours of classroom learning (called related technical instruction), although some programs are three or four years in length and some award college credit. While many outstanding opportunities are provided by unions through Joint Labor-Management Apprenticeship Programs, apprenticeship is expanding beyond the traditional trades with many new programs being offered by individual employers or groups.
Apprenticeships are not the same as internships or short-term training programs, as they require a longer commitment on the part of the apprentice and the employer. The most important distinguishing feature is that the apprentice is employed from the start of the program, rather than upon its completion, and the apprentice is paid wages and benefits like any other employee. The employer also typically pays the costs of related technical instruction, which can take place on-site or online.
Despite the cost employers bear in supporting apprenticeship, they generally report a positive return on their investment that includes increased productivity, greater employee loyalty and retention, lower error and injury rates, and a reliable pipeline of workers who are both highly skilled and acculturated to workplace norms. Apprenticeship also provides an opportunity to retain the institutional knowledge and skills of retiring workers who might enjoy part-time teaching or mentoring even if they no longer wish to remain in a full-time technical job.
A number of philanthropic foundations have engaged in bold efforts to expand apprenticeship at the high school and postsecondary level. The Bloomberg Philanthropies and JPMorgan Chase, for example, have committed $9.5 million to CareerWise Colorado, a program that supports Swiss-style youth apprenticeship. This is just one investment made by JPMorgan Chase as part of its $75 million New Skills for Youth initiative. Currently 250 Colorado high-school juniors and seniors are engaged in apprenticeship learning, with plans to grow the program over the next 10 years to serve 20,000 students per year. The Daniels, Markle, and Walton Family foundations have also contributed to this effort, committing another $1.5 million.
The Annie Casey and Joyce foundations are supporting research on the benefits of apprenticeship and are working to expand such programs in a broader range of occupations and to a more diverse group of participants. They also support experimental programs by convening employers and educators and funding startup costs. The Joyce Foundation, for example, is supporting the Industry Consortium for Advanced Technology Training program, a partnership between the German American Chamber of Commerce and advanced-manufacturing companies in Illinois, to provide apprenticeship opportunities in industrial maintenance and advanced manufacturing. ICATT plans to expand its program into Indiana and Wisconsin and to additional occupations, such as IT and allied health.
Some philanthropic organizations engage directly in providing apprenticeship programs or helping established programs grow. For example, when Generac Power Systems realized that the apprenticeship program it designed could help others meet their own talent-acquisition needs, it teamed up with the Kern Family Foundation to create GPS Education Partners, which now includes 100 businesses, 43 high schools, and 20 other community partners, and provides apprenticeship opportunities to over 200 students from 35 school districts throughout the state of Wisconsin.
These are just a few examples of philanthropic giving that is having tremendous impact in preparing talented and hard-working individuals for good jobs, providing continuing professional development for incumbent workers, and facilitating upward mobility without the burden of student loans or lost wages.    —Diane Jones