Each March, Americans unite to remember the contributions women have made to the nation throughout its history, running the gamut from scientific achievement to social betterment to artistic brilliance.
As part of this celebration, the Roundtable is highlighting ten exceptional women who forged solutions to many of America's most challenging problems through their generosity.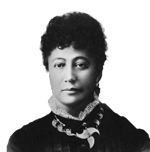 Bernice Pauahi Bishop was many things: a real-life princess, the great-granddaughter of King Kamehameha the Great; a true Hawaiian, deeply connected to her fellow islanders; a model student, top of her class at the Royal School in both academics and etiquette; and, above all, a philanthropist. 

While Bishop's generosity of spirit was evident throughout her life, perhaps her greatest gift was her establishment of the Kamehameha schools. When in 1883 the royal governess of the Hawaiian Islands passed away, she bequeathed to Bishop nearly 353,000 acres of land—almost 9% of Hawaii. In her own will, Bishop set aside that land for the opening of two schools, a boy's school and a girl's school, whose mission would be to provide to young Hawaiian natives a quality, English-language education infused with Protestant morality. Today those schools educate nearly 7,000 children each year, with properties on Oahu, Hawaii, and Maui, and they have this philanthropic princess to thank.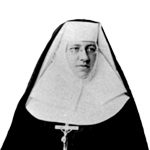 When 14-year-old Katharine Drexel expressed to her parents a desire to enter the convent, she was met with derision and doubt. How could she, a privileged daughter of wealth, survive the spiritual life? 

As it turned out, Drexel did more than just survive—she thrived. Armed with a commitment to racial equality that was far ahead of her time and possessing a small fortune inherited from her parents, she became a Catholic nun and immediately dedicated her life to bettering the lives of Native Americans and African Americans. In 1891 she founded the Sisters of the Blessed Sacrament, vowing not to "undertake any work which would lead to the neglect or abandonment of the Indian or Colored Races." 

As Drexel believed education to be the foundation of opportunity, the Sisters' primary undertaking was to establish a network of schools for Native Americans and African Americans throughout the south and west. Unlike other mission schools, conversion to Catholicism was not a requirement for enrollment. The Sisters also went on to found Xavier University of Louisiana, the only Catholic historically black college in the United States. Drexel was an advocate for racial equality throughout her life, resulting in her canonization as only the second native-born American to be named a saint.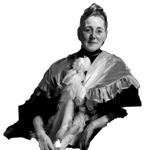 The Kamehameha Schools are not the only academic establishments that have benefited from a woman's generosity. The Bryn Mawr School and John Hopkins Medical School—both widely-known and respected institutions—owe their lives to Mary Elizabeth Garrett. 

The daughter of a railroad tycoon, Garrett inherited nearly $2 million on his passing. Rather than squander that fortune, she and her close friends—known as the "Friday Evening"—sought to improve the college preparatory school landscape for the young women of her hometown of Baltimore. Garrett dedicated both her money and her time to the school's establishment, taking a hands-on approach to her philanthropy that would continue throughout her life.

In 1891, Garrett famously rescued the Johns Hopkins Medical School—whose opening was stalled due to insufficient funding—but with some rather severe stipulations. First, unlike other medical schools in the country at the time, she insisted that the school be a full graduate school and lead to a medical degree. Second, she opened up the school to women. Her negotiation with Johns Hopkins earned this exceptional woman the moniker of America's most coercive philanthropist. As William Osler, one of the school's four founding physicians, said, "It was a pleasure to be bought."
Ethelmae Humphreys had a plan. She loved languages, and graduated with a linguistics degree from the University of Kansas with the intention of pursuing a related career. Yet she found herself with a decision to make when her father fell ill and there was no one left to take over TAMKO, the family roofing materials business. "I never intended to do it," she said, "I just knew somebody had to, and I was the only one."
Impressive enough was the fact that Humphreys succeeded from the start in a predominantly male industry, confidently leading a major corporation as a 20-something woman in the 1940s. Even more exceptional, however, were her pursuits outside the business.
Humphreys established two foundations within the span of two years: the E.L. Craig Foundation in 1960 to honor her late father and the J.P. Humphreys Foundation for her husband. These foundations have since generously donated to organizations supporting individual rights, community development, and civil society, including the Acton Institute, The Institute for Humane Studies, and the Cato Institute.

She has also focused many of her efforts close to home, supporting hospitals and academic institutions in her community. When in 2011 a massive tornado hit her hometown of Joplin, she was an indispensable part of the rebuilding process. Humphreys's combination of business acumen and unshakable patriotism make her a truly exceptional woman.
Ima Hogg embodied the old adage "charity begins at home." She was a daughter of Texas—her grandfather helped draft the state's constitution and her father was its first Texas-born governor—and upon inheriting her late father's fortune in 1906, she set about improving the state.    

As a child Hogg had dreamed of becoming a concert pianist, and her lingering appreciation for the arts had a pronounced influence on her early giving. One of her first philanthropic endeavors was to help establish the Houston Symphony Orchestra, and she would go on to serve as president of its board. She also carefully preserved her family's collection of early American antiques and, rather than sending them to the already bloated museums on the east coast, displayed them in her home in Bayou Bend before donating them to the Houston Museum of Fine Arts.

Closest to her heart was the promotion of mental health and wellness. In 1929 she founded the Houston Child Guidance Clinic to address child psychology, a project which she would later profess brought her the most pride. She also established the Hogg Foundation for Mental Hygiene in tandem with the University of Texas to provide mental health education in small towns, and later the Ima Hogg Foundation for children's mental health. So substantial were this exceptional woman's contributions to the Lone Star State that she earned herself the nickname "The First Lady of Texas."
Unlike many of her peers on this list, Oseola McCarty was not an heiress. She came from humble beginnings, raised in poverty by her aunt and grandmother. She began working as early as elementary school, when her after-school hours were spent ironing clothes. When her aunt lost her ability to walk during her sixth-grade year, McCarty dropped out of school and took up work full time as a washerwoman.

McCarty was meticulous in her profession. Modern washers and dryers did not live up to her standards; she preferred to wash each article by hand with a scrubboard and hang it to dry on an outdoor clothesline. Not once, however, did McCarty bemoan her situation. She took great pride in her work, saying "Work is a blessing. As long as I am living I want to be working at something."

And work she did. McCarty retired at age 86, and upon doing so revealed an unexpected discovery: she had been depositing her savings into a bank account since she was eight years old and had ended her career with nearly $280,000. Rather than hold onto her small fortune, McCarty chose to give it away—immediately. With the hope of offering opportunities to others like herself, she donated $150,000 to the University of Southern Mississippi to fund scholarships for underserved students. The university distributes a McCarty scholarship to this day. 

McCarty was exceptional in many ways, but this piece of wisdom might be her most profound: "Some people make a lot of noise about what's wrong with the world, and they are usually blamin' somebody else. I think people who don't like the way things are need to look at themselves first…If everybody did that, we'd be all right."
Madam C.J. Walker was the first in her family to be free. Born on a Louisiana plantation to a family of slaves, she was orphaned as a young child, mistreated by a cruel brother-in-law, and abused by an alcoholic and unfaithful husband. Yet by the end of her life Walker had amassed a personal fortune of $600,000 and become a beacon of hope for generations of African Americans pursuing the American dream. 

Like many parents, Walker was motivated by the desire to provide her daughter with a better life than the one she had known. After working as a sales agent for Annie Pope-Turnbo, a St. Louis businesswoman who sold hair care products, she was fueled by her success to branch out on her own.

Walker started a line of hair care products created specifically for African-American women based on demand she encountered during her travels as an agent. This same desire to improve African American lives revealed itself in her philanthropy; her first philanthropic endeavor was to open a YMCA in a predominantly black neighborhood of Indianapolis. Walker went on to found the Madam C.J. Walker Benevolent Association in 1916, partnering with the NAACP and the National Association of Colored Women to fund anti-lynching initiatives, leading the effort to preserve Frederick Douglass' historical home in Washington, D.C., and joining a delegation of Harlem leaders who traveled to D.C. to argue for civil rights for black American soldiers at the end of World War I. When she passed away in 1919, Walker left nearly her entire estate to charity. This exceptional woman was an unparalleled champion for racial equality—even Netflix is playing its part to honor her memory. 
It's hard to determine which is more impressive: Laura Arnold's academic credentials or her generosity. She is a graduate of Harvard College, Yale Law School, and Cambridge University, holding a J.D. and an M.Phil in European studies. She and her husband John are also Giving Pledge signers, meaning that they, alongside many of the world's wealthiest individuals, have dedicated the majority of their wealth to giving back. 

The Arnolds signed the Giving Pledge in 2010, and give they have. In the 9 years since their signing, they have donated over $1 billion to a suite of issues close to their hearts, including criminal justice reform, K-12 education, social science and public infrastructure, health care reform, and research integrity. 

Last month, the Arnolds announced the establishment of Arnold Ventures, an LLC that will allow them to be more involved in advocacy work and impact investing. "Our mission has always been to maximize opportunity and minimize injustice," said Kelli Rhee, president and CEO of Arnold Ventures. Laura Arnold's strong commitment to improving the world we live in—and to using the majority of her personal fortune to do so—solidifies her place as an exceptional woman.
If you are reading this list on a desktop or laptop, there's a good chance you're currently benefitting from the work of Lucile Packard and her husband David. Together the couple transformed a small garage business into Hewlett-Packard, one of the world's most prominent technology companies. The duo was also a philanthropic powerhouse, influenced by Lucile's passion for children.

When Lucile met David as a Stanford undergraduate, she was already giving back, volunteering at the Stanford Convalescent Home to help treat children with tuberculosis. Even after Hewlett-Packard achieved monumental success, Lucile continued her work with the Home; she and David later donated $40 million to convert it into the Lucile Packard Children's Hospital, widely considered one of the best pediatric hospitals in the country. She also served as chair of the board of the Children's Health Council and gave her name to the Lucile Packard Foundation for Children's Health, established a few years after her passing.

Nor were David and Lucile's philanthropic efforts limited to children's causes. The David and Lucile Packard Foundation is one of the nation's largest independent foundations, with total annual giving nearing $300 million. As environmental conservation was a passion of David's, he and Lucile created the Monterey Bay Aquarium, visited by 1.8 million annually. The couple also advocated for the free market, and David served on the boards of the Hoover Institution, the Herbert Hoover Foundation, and the American Enterprise Institute.
Lyda Hill's personal motto is that "science is the answer" to many of life's impossibilities. Another signer of the Giving Pledge, the Dallas entrepreneur has dedicated her philanthropy to pursuing that sentiment. Adding a personal touch to her lifelong pursuit of scientific advancement, Hill is a breast cancer survivor. 

In furtherance of her motto, Hill founded the Oklahoma Breast Care Center as well as Remeditex ventures, which invests in early biomedical research by universities and health care systems with the intent of bringing new technologies to the marketplace quickly. Among her other philanthropic efforts are a $50 million pledge to the University of Texas MD Anderson Cancer Center's Moon Shots Program, which aims to eliminate cancer; a $20 million grant to The Hockaday School, an all-girls college preparatory school and her alma mater, to support STEM education; over $35 million to the University of Texas Southwestern Medical Center; a $10 million pledge to the Meadows Mental Health Policy Institute; and a $2 million pledge to the University of Colorado at Colorado Springs to establish a Veteran Health and Trauma Clinic.

 "Good intentions aren't enough. Philanthropy—in its most effective form—must yield measurable results," she said in her 2010 Giving Pledge. 
---
With all they have accomplished, there is no doubt that the philanthropy of the women we have highlighted is, indeed, exceptional.