Opportunity Playbook

Edwins Leadership & Restaurant Institute

IMPACT: At least 95% of program graduates attain employment after completion of the program and program graduates have a less than 1% recidivism rate (compared to national average of about 50%).

MISSION: To teach a skilled and in-demand trade in the culinary arts; empower willing minds through passion for hospitality management; and prepare students for a successful transition home.

POPULATION: Formerly Incarcerated Individuals

LOCATION: Cleveland, OH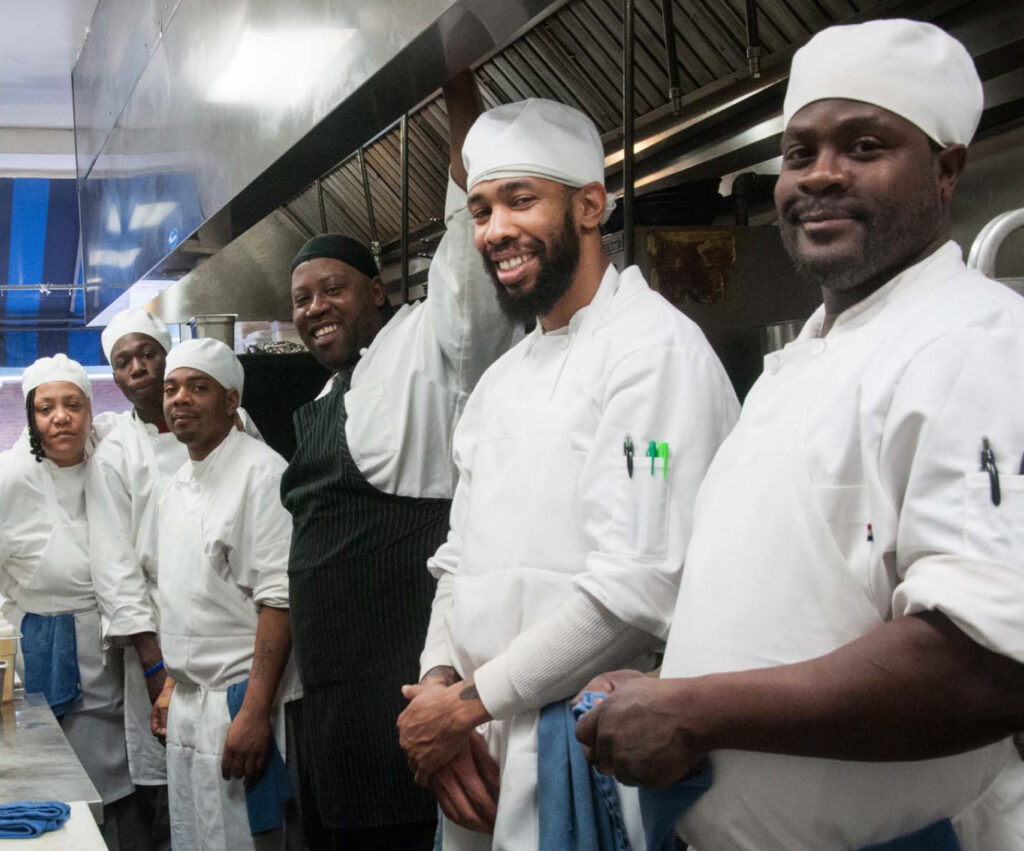 Rehabilitation Through Hospitality
Edwins Leadership and Restaurant Institute was founded in 2007 by award-winning entrepreneur Brandon Chrostowski on the premise that every human being, regardless of their past, has a right to a fair and equal future. Chrostowski launched the organization by opening a fine-dining French restaurant on Shaker Square in Cleveland, Ohio, which employs individuals re-entering society after incarceration. In 2016, the organization opened the Edwin's Second Chance Life Skills Center, a 20,000-square-foot campus for life, work and recreational enrichment. 
Edwins Leadership & Restaurant Institute provides formerly incarcerated men and women a foundation in the culinary and hospitality industry while providing the support network necessary for their long-term success. Their mission is three-fold: (1) to teach a skilled, in-demand trade in the culinary arts; (2) to empower willing minds through a passion for hospitality management; and (3) to prepare students for a successful transition home.
Edwins serves about 250 people each year, equipping them with basic culinary skills and employment opportunities. The organization also helps students access free housing, legal services, basic medical care, clothing, job coaching, literacy programs and more.
Roughly 95% of program graduates secure employment after completing the program, and program graduates have a less than 1% recidivism rate (compared to the national average of about 50%). In 2022, the organization is expanding to include an online curriculum. 
What's the play?
Edwins Leadership and Restaurant Institute provides culinary and hospitality industry training, as well as a support network, for individuals re-entering society after incarceration. Interested in Supporting this Organization?
Contact the Roundtable's Programs team to learn more about this investment opportunity.