Opportunity Playbook

The Open Door NJNY

IMPACT: 100% of students indicated an improvement in their computer literacy and 85% of students indicated that English classes have helped them at their place of employment.

MISSION: The Open Door NJNY empowers marginalized populations to reach their full potential and successfully integrate, participate, and contribute to their mainstream society with an end goal of strengthening their families.

POPULATION: Immigrants

LOCATION: West New York, NJ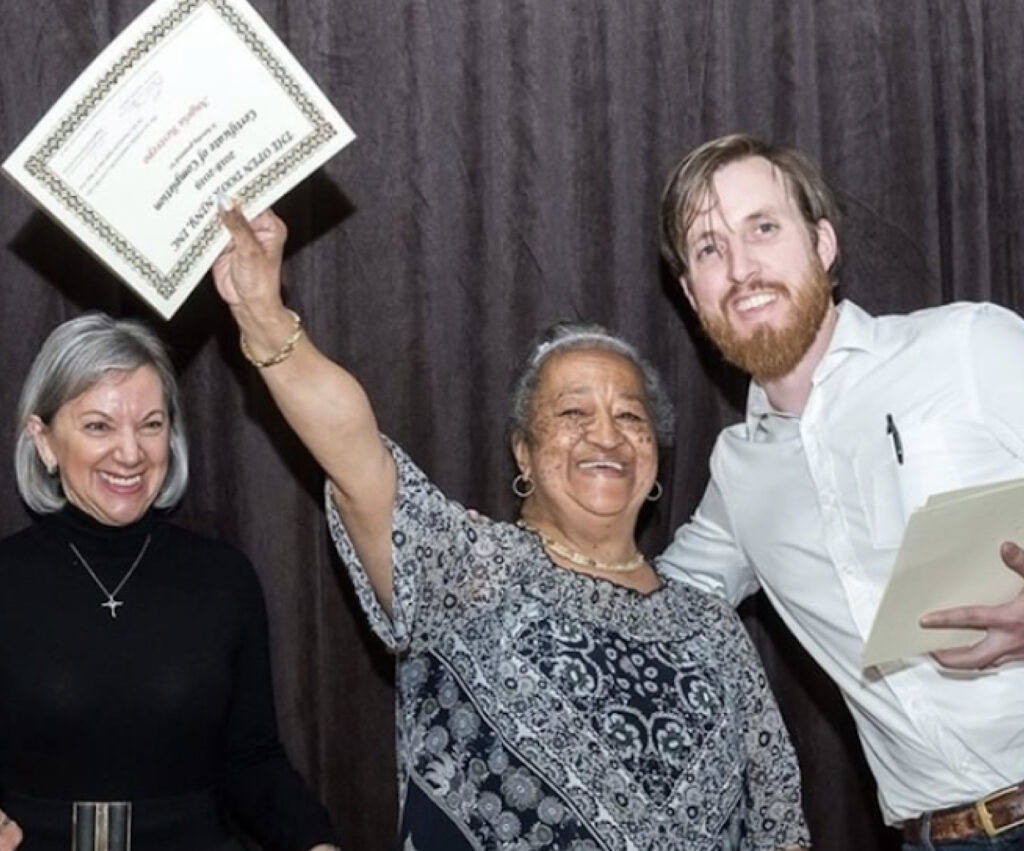 Empowering "Familia" for Immigrant Families
The Open Door was founded by Maggie and Luis Iza, a Cuban-American immigrant couple who fled Cuba as political refugees. Having navigated the transition to America firsthand, including assimilating into a new culture and language, the Izas were uniquely positioned to help other immigrant families navigating the same experiences. 
Maggie and Luis' parents had been avid readers, inspiring both to learn English, pursue education and integrate into their new communities in the U.S. They wanted to inspire incoming immigrant families to do the same, seizing the opportunity to become part of mainstream American society. They also recalled the struggles and challenges associated with making such impactful life changes. 
One of the biggest challenges for new immigrants is the language barrier, which the Izas recognized as a significant risk factor for poverty and its ensuing fallout. They started The Open Door NJNY in 2010 as an English as a Second Language (ESL) program. Now, The Open Door serves 450 students annually in New Jersey, West New York, East Harlem and Manhattan's Upper West Side. 
The Open Door's programs include ESL classes, high school equivalency preparation (Test Assessing Secondary Completion), computer literacy and children's literacy. Since The Open Door was established: 
85% of students say English classes have helped them at their place of employment
75% of students say they feel more competent to communicate with their children's teachers, doctors authorities, etc.
75% of students indicate improved confidence while speaking English
With strong programming, future site expansion plans and the commitment of its staff to the families involved, The Open Door is well-positioned to accelerate its impact over the next 3-5 years. Interested in Supporting this Organization?
Contact the Roundtable's Programs team to learn more about this investment opportunity.