Opportunity Playbook

Work Works America

IMPACT: Work Works breaks the insidious and expensive cycles of homelessness, incarceration and unemployment. At the original Work Works location in New York, graduates are 60% less likely to be convicted of a felony than their counterparts. The Work Works model has been scaled to six other communities with great success and is actively working with other state and city policy makers to bring Work Works to their communities to help address homelessness. In metro Denver, Colorado the Ready to Work program houses and employs 94 people at any given time and 72% of trainees graduate each year into mainstream employment and housing. In Georgia, every $1 invested in Georgia Works yields as much as $3.44 in cost savings related to recidivism and incarceration, emergency room visits and public services, according to a study conducted by Georgia Tech in 2020.

MISSION: To provide an effective, employment-based solution to address homelessness in cities across America. By providing the tools and support for communities so they may deploy the Work Works model that combines paid work in social enterprise, with non-traditional housing and support services, Work Works America brings a cost-effective, innovative and opportunity-based approach to empower people not served by traditional homeless services.

POPULATION: Those who are unemployed and experiencing homelessness

LOCATION: New York, NY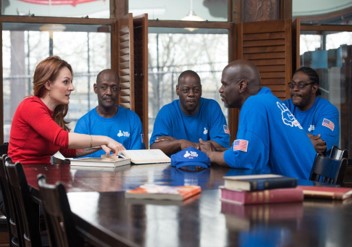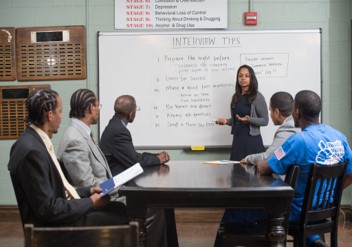 Breaking the cycle of poverty
The defining feature of Work Works is work. This is significant for four reasons: (1) participants gain experience and earn an income; (2) businesses in fields such as food service or landscaping earn revenue to support the organization's operations; (3) the act of working creates a positive dynamic for the individual while also improving public perception of people experiencing homelessness; and (4) the transitional jobs that a Work Works social enterprise offers prepare participants to join the mainstream workforce, thereby helping solve labor shortages by acting as a bridge between marginalized people and employers.

Work Works America has three primary priorities – 1) to advocate for policies at the local, state and federal level that embrace work as a solution to address homelessness; 2) to provide an evidence-based model and technical assistance to communities seeking to bring a work-based solution to their local continuum; and 3) to provide accreditation and support to organizations that become Work Works affiliates by implementing and operating the Work Works model.
What's the play?
Partner with Work Works America to help homeless individuals connect with dignifying work. Interested in Supporting this Organization?
Contact the Roundtable's Programs team to learn more about this investment opportunity.