Atlantic Philanthropies has been a maverick foundation in many ways: It is the largest fund ever to push all of its assets out the door quickly within the life of its donor. For years it made most of its grants anonymously. It laid down some of the single biggest bets in philanthropic history. It was a pioneer in investing heavily in certain foreign countries as well as the U.S. And at a time when conventional wisdom often discourages "bricks-and-mortar" giving, it was famous for erecting buildings and entire campuses—confident that strong programs would grow up within the commodious physical structures it provided.
Out of the $7 billion Atlantic Philanthropies will have given away when it concludes its grantmaking in 2016, nearly $3 billion has gone into buildings and associated capital investments. Pictured to the left is one of Atlantic's most famously inventive investments: the University of Limerick. When Atlantic founder Chuck Feeney first set foot at Limerick it was just an obscure small college. His gifts of $180 million built everything from dorms to libraries to gyms to state-of-the-art labs to top-notch programs—turning the institution into a talent attractor and a power player in engineering and applied science. Limerick was named a University of the Year in 2015. "I'm happy when the underdog makes it to the top," Feeney remarked.
Feeney believed that higher education was the key to shifting Ireland from European laggard into economic leader, and his big gifts to Limerick and other Irish universities contributed substantially to Ireland's economic growth. Thanks to its highly educated and productive young people, Ireland's GDP per capita now exceeds levels in Germany, France, or the Netherlands.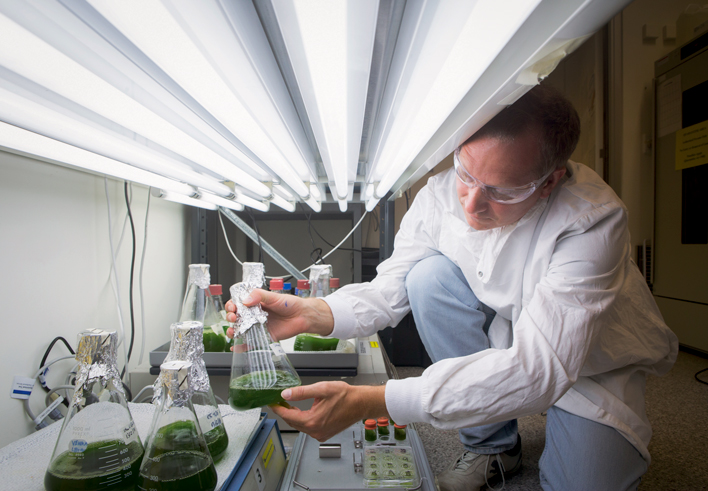 Atlantic invested about $300 million in the Australian university system, emphasizing applied scientific research. Here a professor at the University of Queensland is studying properties of algae that may be used to improve biofuels. Before Atlantic came along, says former government official Peter Beattie, "Queensland was largely beaches."
Part of Feeney's aim in making heavy donations in Australia was to begin to instill a culture of philanthropy in a country that did not have one to speak of. Former Prime Minister Kevin Rudd remembers convening a gathering where Feeney described the value of giving while living. "I will never forget that meeting. We had a tableful of rich Australians, and Chuck, in his well-worn suit and well-worn shoes, regaling them with his fervent belief that giving all your money away before you go was the best course of action. It was a brilliant presentation…. I have never heard such audible clearing of throats as they slunk deeper into their chairs…. He hammered his message home."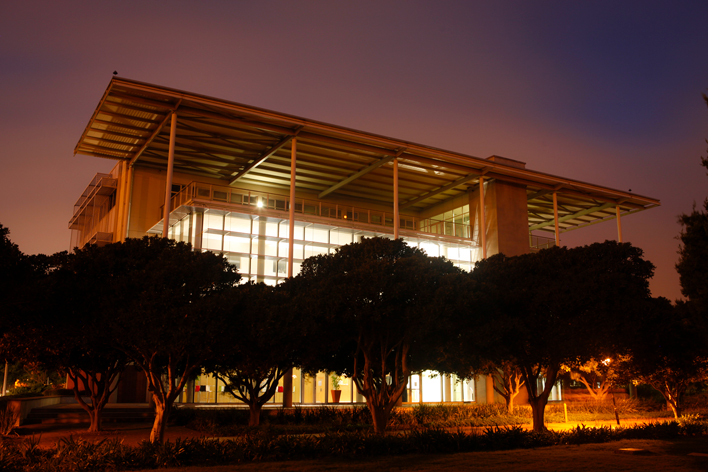 Encouraged by his success at pulling Ireland toward prosperity by building up universities, Feeney decided to try the same thing at two other countries with fraught recent histories: Vietnam and South Africa.
Pictured here is the Life Sciences Building at South Africa's University of the Western Cape, a historically black institution. The building was created at Feeney's instigation after he toured the campus on his first visit to the country and saw great human potential but deplorable physical conditions. His foundation's gift of $26 million for this biology center and school of public health have boosted the university into an African research power and educator of medical professionals addressing AIDS and other health crises endangering their communities.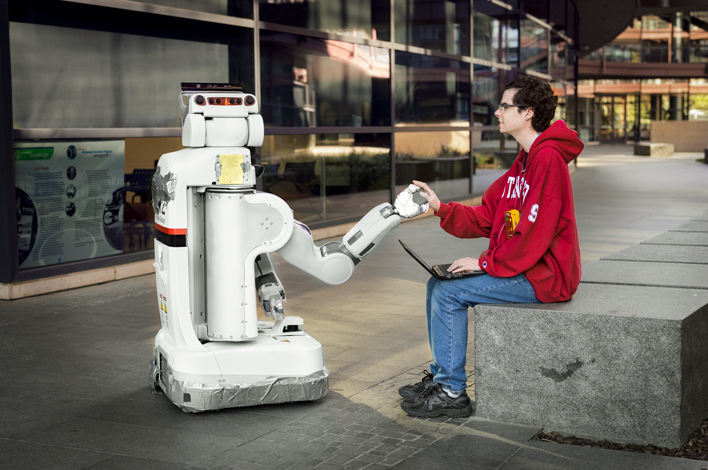 Atlantic has given $135 million in capital funding to Stanford, much of it for a Center for Biomedical Engineering and Sciences that is intended to bridge the gap between lab and clinic. Here a student shakes hands with PR2, an autonomous robot capable of language recognition, sensory detection, advanced navigation, and basic motor skills. It can cross campus by itself, fetch a cup of coffee for its sender, and return before the steam is off the latte.
Stanford faculty and students conduct groundbreaking research at the center in interdisciplinary areas like artificial intelligence and neural prosthetics. The space and facilities provided by Atlantic's capital investment have enabled the institute to attract top-flight talent and follow-up grants from funders who only give to programming (of which there are many today).
"I suspect we have already begun work that's going to lead to a future Nobel Prize, because the quality of work going on is absolutely at that level," says Stanford president John Hennessy.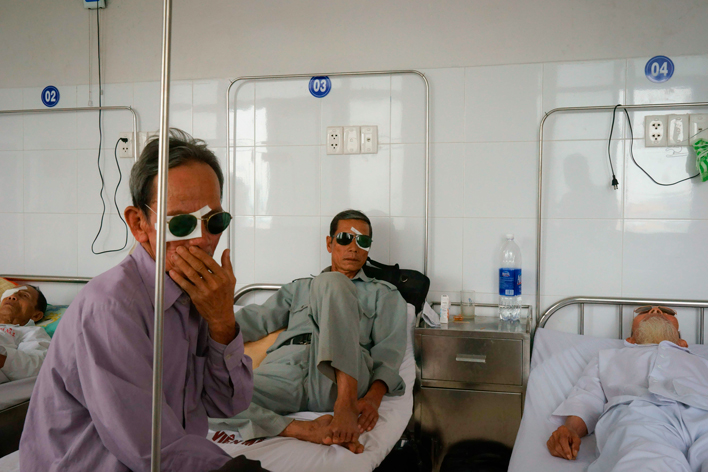 On Feeney's first visit to Vietnam, he toured one of its two central hospitals to find patients camped out on mats in the hallways, with walls crumbling around them. The experience was repeated at other hospitals. He met inspiring leaders at these places; the problem was simply lack of money. "Chuck places bets on people, as well as on projects," says Atlantic president Christopher Oechsli.
Feeney asked one director what was most needed. A new pediatric wing, he said. Feeney built it. What next? A cardiovascular center for patients who can't travel to the city. Done. In all, Atlantic spent $182 million on 40 capital projects in health and education in Vietnam. Among them was the construction of the Da Nang Eye Hospital, whose patients you see above. Cataracts, which can be fixed by a quick operation costing about $200, were widely uncorrected until this facility opened. "Suddenly, someone who was blind and dependent on others becomes someone who can see and take care of himself," reports surgeon Tran Minh Phuong.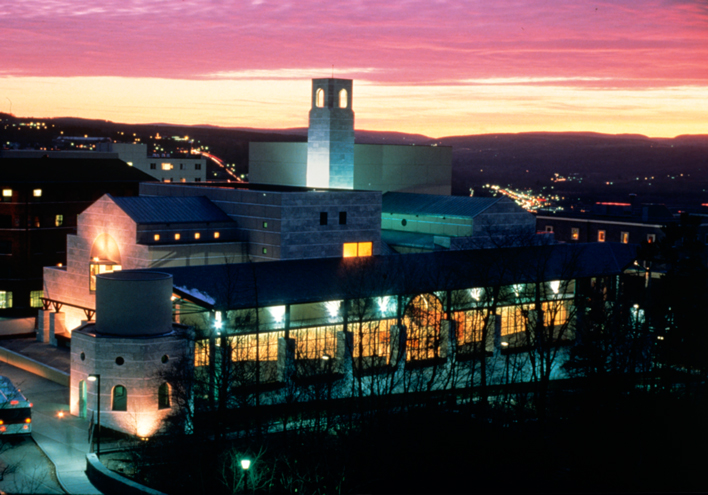 Atlantic's very first capital grant—$2 million in 1983—was to Cornell's Schwartz Center for the Performing Arts, pictured here. Since then, Feeney's giving to his alma mater has topped $1 billion. This has gone toward technology centers, residential and athletic facilities, cultural venues, and an advanced underground library for special collections.
Like his hero Andrew Carnegie, Feeney has made libraries a special focus of his philanthropy, fondly remembering how going to the library as a young boy in working-class New Jersey opened his horizons. Feeney views "libraries as a metaphor for knowledge and what's possible," says Oechsli, and more concretely as steppingstones to progress.
Feeney's latest and largest donation to Cornell—one of the largest ever to any university—was $350 million to jumpstart a whole new technology campus and business incubator, Cornell Tech, on Roosevelt Island in New York City. (For more on that initiative, see our Fall 2014 issue.) It is predicted that Cornell Tech could spur a kind of Silicon Valley East in New York—precisely the kind of effect Feeney has always tried to catalyze with his bricks-and-mortar projects. For decades after Atlantic closes its doors next year, Feeney's buildings will continue to influence events—and without his name on even one of them.
These photos and accompanying information are largely drawn from the new book Laying Foundations for Change: Capital Investments of Atlantic Philanthropies.