James Dick had a successful performance career, playing piano in some of the world's top venues, until a vision put a stop to his jet-setting. In 1971 he settled in a small Texas town to create a major musical happening. He founded "Festival Hill at Round Top," and with private donations gradually built a performance space, educational effort, and public fiesta where promising professional musicians were able to develop their skills. It took three decades for the founder to fully realize his dream, but today young artists from around the world descend on Round Top every June and July to present more than 30 public concerts. The rest of the year, the organization hosts prominent artists, conducts workshops, and showcases its magnificent gardens to visitors.
The smallest city in Texas boasts a Tudor concert hall that would warm the heart of Henry VIII.
A remarkable concert hall, particularly astonishing for having grown up in the smallest incorporated city in the state, sits at the core of this creation. It is a Tudor-inspired structure, soaring and ornate, with a rich wooden interior crafted by local artisans. It was created slowly as donated funds trickled in, so during the festival's early years concerts were staged on lawns, under tents, or in partially completed buildings. For a long time even after the great hall opened, audiences perched on white plastic chairs from the local big-box store, until the insides could be fitted out. The venue was completed in its full glory in 2007.
As a brisk contrast to this rural, organic, slowly accreting triumph of local arts philanthropy, consider the high-tech, high-cost urbanity of The Shed. It will open in Spring 2019 in New York City as a combination music-drama-gallery space. It has a moveable skeleton weighing more than 8 million pounds that covers 400,000 square feet when fully opened up. Or it can shrink down to half that size in five minutes, thanks to its interlinking walls and the six-foot wheels they rest on. Cozy art display all afternoon…mega rock concert that night. The building's Teflon polymer skin lets in light yet allows for sound and temperature control. Of the $550 million cost of the building, $453 million has already been raised, with major gifts including $75 million from Bloomberg Philanthropies, and $45 million from Frank McCourt Jr.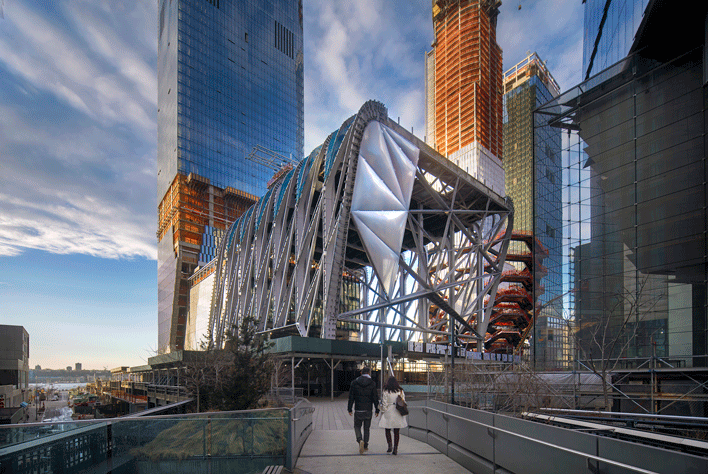 Once completed, a $550 million "Shed" in NYC will push the limits of architecture and art.
One's a cathedral. One's a shed. Both are products of America's unique charitable processes for housing artistic production in popular ways.
Art as a Tool of City Building
His whole life long, Henry Segerstrom introduced himself as a farmer. His Swedish immigrant family had grown lima beans in a sandy stretch of Orange County in southern California near what some locals derisively called "goat hill," with an eye to its stark lack of amenities. And even after the region became a heavily populated bedroom community for Los Angeles, Orange County was still often thought of as a place devoid of services, entertainment, or any coherent "downtown" heart. Farmer Segerstrom changed that.
After being badly wounded in World War II, Segerstrom earned degrees from Stanford and began to develop his family's farmland into a large indoor mall he called South Coast Plaza, plunked right in the middle of the rural fields of Orange County. Skeptics told him it would be a bust. They were wrong: South Coast Plaza is now among the highest-grossing shopping centers in the U.S.
But it took more than business skill to turn Orange County into an economic force and cultural enclave of its own. Segerstrom knew that local residents wanted places they could shop, walk and play outdoors, and enjoy entertainment. They wanted their own office towers, nearby businesses, and services so they wouldn't have to drive to Los Angeles for make a living and a life. To satisfy these broader public hungers and make Orange County a place people could love, Segerstrom added to his deft business activity a heavy dose of philanthropy.
His first step was to donate land and money to build up a little local drama company into the well-respected South Coast Repertory Theater. Then he repeated that success on a wider scale—donating land and money in 1979 to create a large performing arts center that hosts musical ensembles, dance companies, large lectures, and Broadway shows. As these two arts destinations prospered, the surrounding area bloomed into a full-fledged entertainment district. Fountains, plazas, and landscaping created beautiful gathering spaces around a pedestrian square. A park was created. Restaurants started to move in.
Then Segerstrom nestled a dramatic new symphony hall next to the performance auditorium and the theater. He donated the necessary land plus $50 million, and picked prominent architect Cesar Pelli to create a beautiful rippling glass building. Next up to open, in 2019, will be the Orange County Museum of Art, another new creation strategically placed on valuable Segerstrom-donated land.
Thanks to these philanthropic gifts seeding arts activity into the shopping centers and bedroom communities that used to be all Orange County could offer, the big O.C. is, to put it mildly, no longer a cultural wasteland. Grown up today around the art anchors are a handsome mix of eateries, retail shops, manicured office towers, gardens, public sculpture, private condos and apartments, even a dramatic landscape installation by Isamu Noguchi. The South Coast neighborhood has effectively become Orange County's downtown. It's an urban village of a uniquely American type. And it was wrested into being by an entrepreneurial visionary who wielded business savvy and philanthropic invention with equal skill—to the great benefit of his neighbors.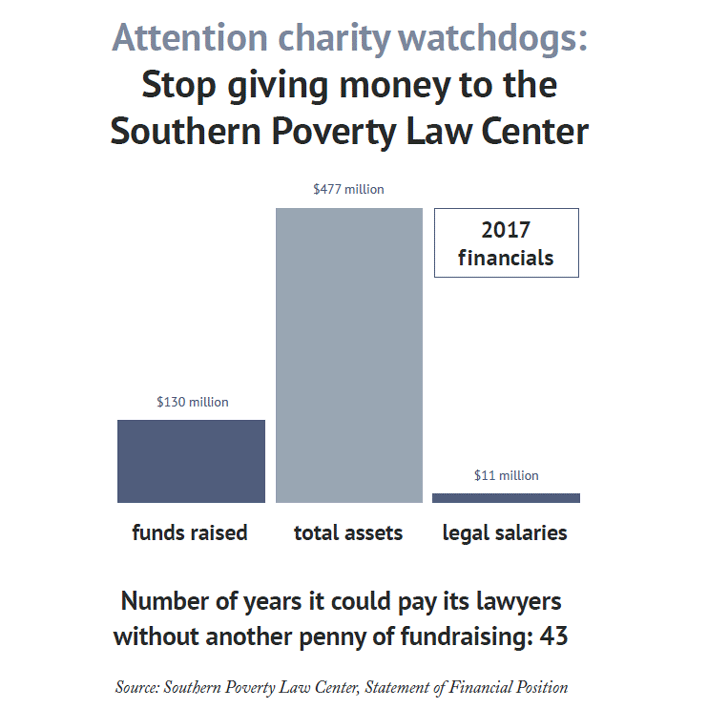 Musical-Moral Formation
Music can be a means for developing character in young people. The discipline required to master technically difficult pieces, the lessons in public grace and private grit that come from performing, the powerful mentoring that takes place between teachers and students of music—these can impart a constellation of traits and habits of great lifelong value.
One educational institution that is trying to pursue these good effects is the Gifted Music School in Salt Lake City. Founded in 2008 by Eugene and Vera Watanabe, it is striving to set national standards for teaching moral excellence through music education. Eugene articulates the mission this way: "Our primary goal is not to raise musicians. Insofar as we send kids to Julliard and Curtis, that's just a byproduct. Our main goal is raising well-rounded citizens for the country. We want to make kids capable of understanding values that are relevant to the survival of our society and our country."
A charity established by Eugene and Vera Watanabe, pictured, encourages character formation in Salt Lake City, with a musical byproduct.
GMS currently provides 700 lessons and classes every month, offering classes for students ranging from preschoolers to teens. Project GRIT is its division for outreach to the most at-risk children. Research has shown that among low-income youth in danger of not completing high school, consistent musical training can improve their chances of educational success.
So far, nearly all students participating in GMS have gone on to college, and many of them have earned generous scholarships. Some have continued to elite music conservatories. Grantmakers like the Dorothy Sterling Foundation and the Moody Foundation have been supportive. With a mix of philanthropy and tuition from students, the school continues to grow and thrive.    —Anne Snyder 
Backstage Arts Bolstering
Behind all ballerinas and bassoonists stand board members, along with administrators, publicists, fundraisers, and other managers who make beautiful performances possible. Just like the stage artists, these professionals need training to be excellent at what they do. Enter the DeVos Institute of Arts Management at the University of Maryland, where the pros behind the scenes learn to think strategically and lead effectively.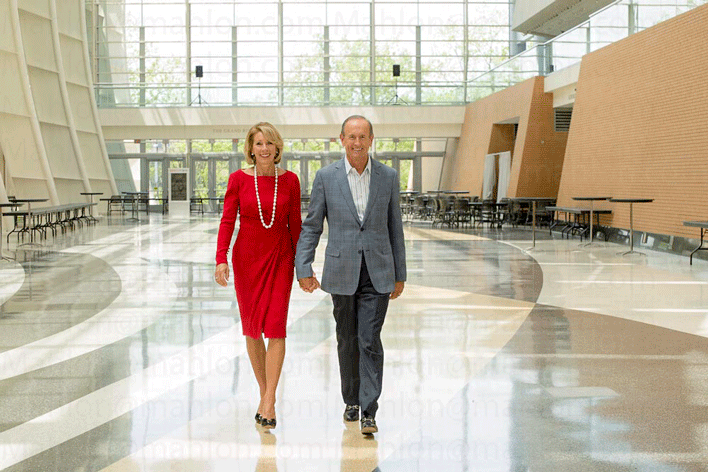 A $23 million gift from Betsy and Dick DeVos helped professionalize arts management.
The idea for an arts-management institute grew out of founder Michael Kaiser's experience leading the Kansas City Ballet, Alvin Ailey American Dance Theater, and, finally, Kennedy Center for the Performing Arts. Kaiser had written popular books on arts management, but felt that some lessons could only be imparted face-to-face. So in 2001 he launched a program out of the Kennedy Center. In 2010 it was endowed with a $23 million naming gift from Betsy and Dick DeVos, as their way, in Dick's words, of "strengthening arts across the U.S. by investing in board and staff leaders." Eventually the DeVos Institute migrated with Kaiser to the University of Maryland.
Its signature summer fellowship trains arts professionals by bringing them to Washington, D.C. for one month for three consecutive summers. So far 250 fellows have participated. Most of the program's training happens in the field rather than in traditional classrooms.
This spring, Bloomberg Philanthropies donated $43 million to the DeVos Institute. The grant will be used to strengthen arts leadership in cities like Austin, Atlanta, and Baltimore.    —Stephanie Green
A Charity with Teeth
In March, police raided a hotel room in Fort Worth, Texas, in search of three sex traffickers and five victims. They found two victims and one pimp. The other traffickers escaped, taking three victims with them. The law enforcers turned to DeliverFund, the nonprofit that provided the original tip, asking for additional help. Within two days DeliverFund had tracked the fleeing suspects to Kansas City, where they were apprehended.
DeliverFund isn't your typical warm-and-fuzzy charity. It is run by former special-operations veterans and CIA operatives who use counterterrorism strategies to identify traffickers. Using proprietary software the founders developed after completing their government careers, DeliverFund analyzes publicly available data and provides law enforcers with names, photos, locations, phone numbers, and background information on young people who have been lured or coerced into sex industries. Once the nonprofit has put together airtight evidence, allied police departments make arrests.
In addition to providing information, DeliverFund also puts local cops through a two-week training course on how to make cases against sex traffickers, quickly before they drift off to some other jurisdiction, and then keep them out of your region. The organization's analytical tools also yield hard data on a topic plagued with wildly inaccurate estimates. On the day we inquired, for example, the charity projected that there were 570 identifiable victims of sex traffickers operating in Los Angeles, 490 in New York City, and 450 in Houston.
Founded in 2014, the organization has a lean budget of under $1 million, and employs 20 people. It is funded entirely by private donations. In 2018, DeliverFund plans to expand operations in New York City, Boston, and Washington, D.C.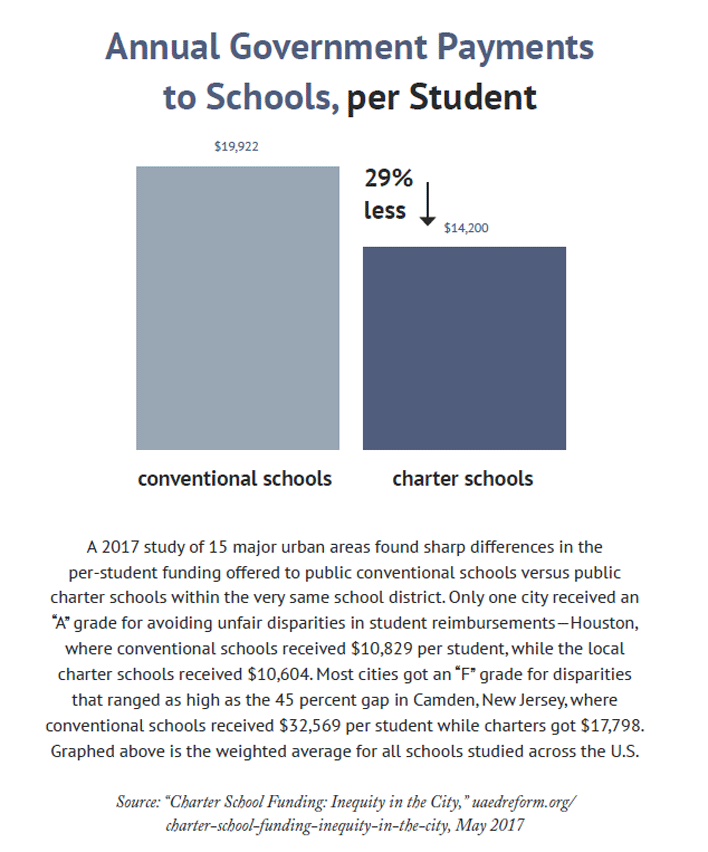 A Diagnosis, Not a Disability
Only half of the people who attempt to climb Mount Kilimanjaro reach the top. But in 2009, eight sightless Americans from the Foundation for Blind Children made it to the summit. These students were used to beating the odds.
FBC was started in 1952 by entrepreneurial parents who wanted better opportunities for their vision-impaired children. In addition to operating a thriving private school in Phoenix, Arizona, the foundation offers services for blind adults, and houses a large braille and large-print resource library.
Marc Ashton and his wife discovered the FBC after their son Max was diagnosed with vision loss when he was three months old. The foundation sent someone to visit the family the day after they got Max's scary diagnosis. Thirteen years later, their son was one of the students standing atop Kilimanjaro.
A local businessman, Marc served on the FBC board and eventually became the group's CEO. He retired $3 million of organizational debt, and guided the foundation through a digital expansion—developing software that usefully tracks student progress, not only at the foundation's own school, but at any school that wants to acquire it.
Ashton believes that FBC's "Learning Roadmap" technology could be a boon for the country's 6.5 million special-needs students, particularly those who lack tailored educational options like the FBC school. The foundation's aim, says Ashton, is "a world where vision loss is a diagnosis, not a disability."    —Rachel Verdejo
Single-family Sharing
For 13-year-old Elijah Mack, it was a dream come true—an all-expense-paid trip to New Orleans to meet his hero, Saints quarterback Drew Brees. Mack, who has been held back from other dreams by high medical needs, got to join Brees on the practice field then see a game. For the boy and his family it was their first plane trip together. "I can't put in words the joy we all had together," says Mack's mother.
This was all made possible by the nonprofit organization Dream On 3, created by Brandon and Elizabeth Lindsey of Charlotte, North Carolina. Much like Make a Wish, Dream On 3 provides a special experience to kids with medical challenges, but specifically focused on sports (the name is inspired by the cheer made at the break of a sports huddle), and unlike Make a Wish the recipients don't necessarily have a terminal condition. But the thing that most differentiates this local variant from the larger organization is the personal touch that the Lindsey family offers. Hospitals and organizations that serve children with developmental disabilities in their area refer candidates to the Lindseys—who then personally arrange every detail of the kids' dreams.
Like many parents, Brandon and Elizabeth worried about how to raise their two children to feel gratitude and concern for others. About five years ago, "I realized my kids' biggest worry was if their iPads were charged up. It wasn't their fault, it was my fault," says Brandon. "We want our kids to know that blessings are not for our enjoyment alone, but to share."
So he and his wife radically revamped their family life. They founded their charity and devoted much of their shared family time to making it work. The four Lindseys, children as well as adults, do most of the legwork of the 50+ dreams they've so far arranged for ailing local kids—including meeting racecar drivers Dale Earnhardt Jr. and Jeff Gordon, a hunting trip alongside professional hunters, spending time with Chuck Norris, and a variety of NFL and NBA experiences.
Initially, the total shift in family focus was difficult. Brandon sometimes second-guessed his decision. But then he learned from his daughter's school that she was showing exceptional kindness to her classmates and would receive a special character award. "No recognition could have made us prouder," he says. "She'd been soaking it all in."
Watching his children interact with dream recipients—youngsters with autism and cerebral palsy and other serious issues—Brandon saw them blossom with compassion and maturity. He now thinks the experience has "been great for our family, great for our marriage, and great for our kids."
Others from the community chip in to finance the expeditions. Dan Davis owns a local roofing company, and he and his employees sponsor wishes. Knowing exactly where his donation goes in this hyper-local charity appeals to him. Hoopagh Grading, a general contractor, has been one of the biggest donors since the beginning, and will contribute about $250,000 this year. Other corporate and private donors contribute to the annual budget of $730,000. The Lindseys predict that will double in the next year.    —Allison Futterman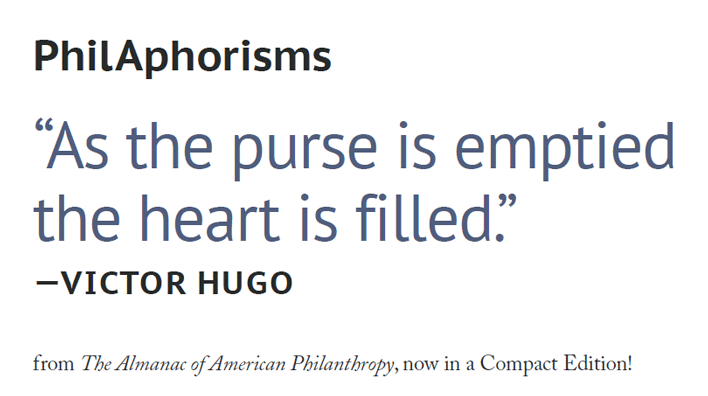 Air Ambulance
It doesn't take a large organization to make a big difference. In the remote reaches of Papua New Guinea, Mark Palm and a few staffers at Samaritan Aviation have been faithfully saving lives for years. Taking off and landing on the winding and dangerous Sepik river, they ferry patients from remote villages to the region's only hospital, shortening a four-day journey to a 45-minute ride.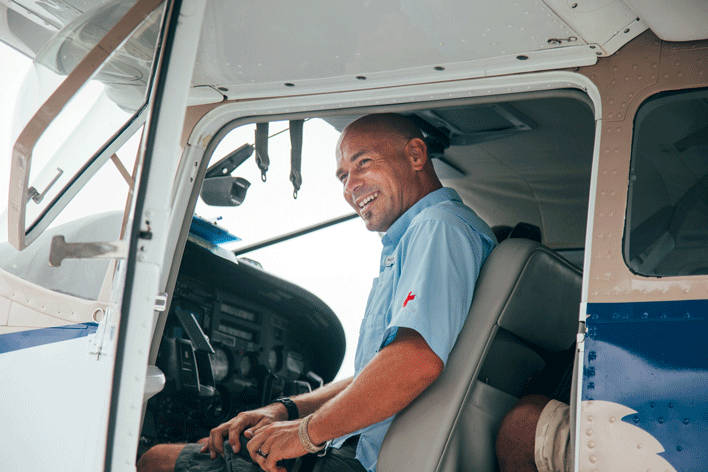 A small cadre of pilots ferrying patients from remote jungle to the hospital has changed life for many in Papua New Guinea.
Q: How did Samaritan Aviation get started? 
A: I'm a third-generation aviator. My grandfather flew in World War II and two of my uncles flew airplanes. My cousin was a military pilot and now is a Delta Airlines captain. So I grew up with aviation in my family; flying was a dream I've had since I was young.
My dad was a minister, and when I was 13, we moved to Santa Cruz, California, and my dad worked with the homeless. That was a turning point in my life—I saw people who didn't have food or clothes, who were struggling with life. We were able to help physically, tangibly.
Then when I was 16, I went to Mexico on a trip with my church youth group to build houses. That was another turning point, seeing another culture, seeing people who didn't live like we did. Reflecting on that experience, I felt God speak to me, and I felt that I needed to use my passion for aviation to show God's love to people.
At 19, I had a chance to go to Papua New Guinea with a close friend, and the two of us lived in Mandang province with the people and observed the needs. We kept hearing about the Sepik River, story after story about people dying on the way to the hospital. That was where the dream of Samaritan Aviation started.
I came back from that trip in 1994 and I started flying the next month. I went to aircraft-engineering school, and then my friend and I started Samaritan Aviation around 2000 as an official 501c3. We went to see the Sepik River for the first time and drove the long, crazy, bumpy road to the river—there are only two roads that reach it. Then we got in a big canoe and went upriver for two hours, only a couple miles. We saw how massive this river was, and our research told us it was the place where we needed to start offering medical assistance.
Over the next ten years, we went around America raising money for an airplane, and building a relationship with the Papua New Guinea government. In 2010, my family and I finally moved there. I packed the plane up in a 40-foot container and put it back together when we arrived.
Q: What is Papua New Guinea like? Why is it difficult to get to the hospital? 
A: Papua New Guinea is the second-largest island chain in the world. There are so many isolated pockets it contains a fifth of the world's distinct languages. It's a very remote culture. And they don't have modern things like electricity and clean running water.
We work with 220,000 people who live along a 700-mile stretch of the river. The closest hospital to them is a good two to four days away. We can fly them there in 45 minutes.
When you have a breech birth, snake bite, crocodile bite, malaria, tuberculosis, or other serious affliction, there's not an easy way to get the patient to the hospital. Except our float plane. We are on-call seven days a week for emergency evacuations along the river. We work with 40 different remote aid posts to bring patients in, and we also deliver medical supplies. And now we do midwifery training in the villages. We also do remote vaccine outreaches and have successfully stopped several outbreaks of cholera, measles, and whooping cough.
Before we came, it was taking three to six months to get medical supplies out to these villages. A lot of the medicine would go missing or would get wet or destroyed going up the river. So far, we've delivered 148,000 pounds of medical supplies direct to villages.
Q: How have you built relationships and trust with the different people along the Sepik? 
A: One of our goals when we began in Papua New Guinea was to look at the system they had in place and try to make it better. We didn't want to come with an attitude that "we're from America and have all the answers." So the first thing we did was meet with the church and government partners already working on the river. We sat with each group's leadership and said, "How can we help you? What are your needs? This is the service we can provide."
When we pick up a patient and drop him off at the hospital, we also send a team every day to visit that person, and bring food and clothes, and pray together. It's not just about getting the patient to the hospital. We want to get to know the person. Think about it: someone is dying and this plane flies in and scoops him up, and he gets to the hospital. When he arrives in Wewak he is seeing the ocean, cars, maybe even electricity for the very first time. That person is in a crazy time of upheaval and need.
When I go back to a village, it's always a bit of a reunion. People will come up and bring me crocodile meat or pigeon eggs, papayas, pineapples, as thanks. 
Q: Describe a flight for me. 
A: We have a nurse who answers the phone and decides whether the plane needs to be released. People call using HF radio or a cellphone if they're in a region with cell towers, although sometimes they have to climb a coconut tree to get reception. I remember the first flight we ever had: on Good Friday in 2010 we got a call to pick up an unconscious mother in childbirth.
The weather was terrible, but we rushed her to the hospital. We fly a small Cessna 206 aircraft that can be configured to hold four passengers and a stretcher. As the pilot in the cockpit the patient's head is a foot away from you. I remember that flight, and how they rushed her into surgery after we landed.
I came back the next day with my family to see if she survived. When I saw her alive and holding her baby boy, I had this overwhelming feeling. There were two people alive because of the dream my family followed. She named the baby after me. He is seven years old now. 
Q: How big is your team? 
A: We now have three pilots, four mechanics, a medical director, two airplanes, and an annual budget of $1.1 million. The team keeps growing and we celebrated 1,000 flights last year. We just signed a partnership agreement with the national Department of Health of Papua New Guinea to branch out to the other side of the island in the next couple of years. There is a river on the other side that has very similar needs and is even more remote. Our goal was always to establish an organization that would still be in Papua New Guinea in 100 years. We've been there eight years now, and I feel like we're just getting started.
Q: Who are your financial supporters?  
A: Everybody from foundations, to churches, to individuals. Individuals have become a large portion of our contributors. We now have 15 churches that support us, and about six or seven foundations that support us as well. The Papua New Guinea government is now providing about 20 percent of our costs.
Q: Does your family live with you in PNG? 
A: Yes, my wife Kiersten and I have three kids, ages 16, 14, and 12. When we first moved over there, my sons were four and six, and my daughter was seven. We try to be part of the community. We started a surf club at our home base, bringing over boards from America. Surfing is a passion of mine, and we've introduced it to several islands. My kids play soccer and I coach a team. Papua New Guinea is part of our lives now.
George Eastman Shares His Musical Addiction
Passionate enthusiasms play a big role in American philanthropy. When donors love something, and pour themselves into improving and sharing the object of their love, wonderful things can happen. One of the great philanthropists in American history—George Eastman, the man who created Kodak and popularized photography—was a man of potent enthusiasms.
A full-size pipe organ in Eastman's home woke him in the morning and serenaded him at breakfast.
His very deepest passion was for music, which he described as "a necessary part of life." He took regular trips to musical meccas where he would soak up huge doses of playing and song. One friend described a visit to New York City where they attended six operas in six days. She later characterized Eastman as "absolutely alcoholic about music."
At Eastman's home in Rochester, New York, his loving addiction is on vivid display. He had a full-size pipe organ installed in the house—and hired a keyboardist to play the instrument every morning to wake him as his alarm clock, and then fill his ears with beauty during breakfast.
Eastman, and his many guests, enjoyed this so much that a dozen years later he installed a second entire organ at the other end of his morning room. The two organs were connected, resulting in the world's first stereo "surround-sound" experience.
Eastman loved orchestral music, so he structured his double organ so it could sound like a full symphony. And with an astonishing 6,000 pipes, this mighty instrument has no trouble standing in for a whole ensemble of players.
All of this may sound like going overboard. But Eastman's own view was that music has only wholesome influences on people. "There are no drawbacks to music: you can't have too much of it," he believed. "There is no residual bad effect like overindulgence in other things." 
And Eastman's runaway passion for music led to one of his greatest gifts to the world. He singlehandedly created and built to world prominence the Eastman School of Music at the University of Rochester. The Eastman School was important in Americanizing great music. Before it arrived, you generally had to go to Europe if you wanted to be a top conductor, or a concertmaster, or a composer. Eastman himself oversaw every detail of the construction of the glorious 3,100-seat Eastman Theater he personally built into one of the most wondrous concert halls in the country.
Today, the Eastman School of Music remains one of America's exemplary cultural institutions. It trains 500 undergraduates and 400 graduate students annually. Faculty have included seven Pulitzer winners and numerous Grammy awardees. And Eastman alumni now sparkle at the top of musical pyramids all across the continent.
In addition to encouraging musical excellence, George Eastman's other goal was to popularize great music. He wanted to free symphonic music of any "class distinctions," so he insisted that his concerts should be inexpensive, easy to attend, and informal. He required that operas be sung in English so people could understand them.
Eastman wanted to share beautiful music as widely as possible, and expose everyday citizens to great art. So in addition to training professionals he created elaborate music-instruction programs for the community at large, purchased hundreds of instruments for children, and subsidized the best ensembles to play for audiences in his home town. He sent the conductor of the local orchestra off for a year of full-time study and practice, then brought him back to lead large popular concerts.
True to its founder's intent, the Eastman School continues to offer not only international-level training for professionals, but also stimulating instruction for children and amateur adults, and many offerings for the public at large. Today, Eastman's Community Music School enrolls about a thousand children and adults each year. It helps people make and enjoy all kinds of beautiful sound—just like its creator. 
(For more stories like this, subscribe to the Sweet Charity podcast at SweetCharityPodcast.org)