Philanthropy Roundtable believes every American should have the freedom to reach his or her full, unique potential and achieve economic security. The Roundtable supports organizations that eliminate barriers to upward mobility, expand opportunity and reward hard work and perseverance.
Recently, Philanthropy Roundtable sat down with Mike Brownfield, communications director for the Goldwater Institute, an organization dedicated to advancing public policy and the rule of law so individuals can shape their own destinies. In this interview, Brownfield explains the Goldwater Institute's mission and the practical ways the nonprofit is helping everyday Americans be more free and prosperous.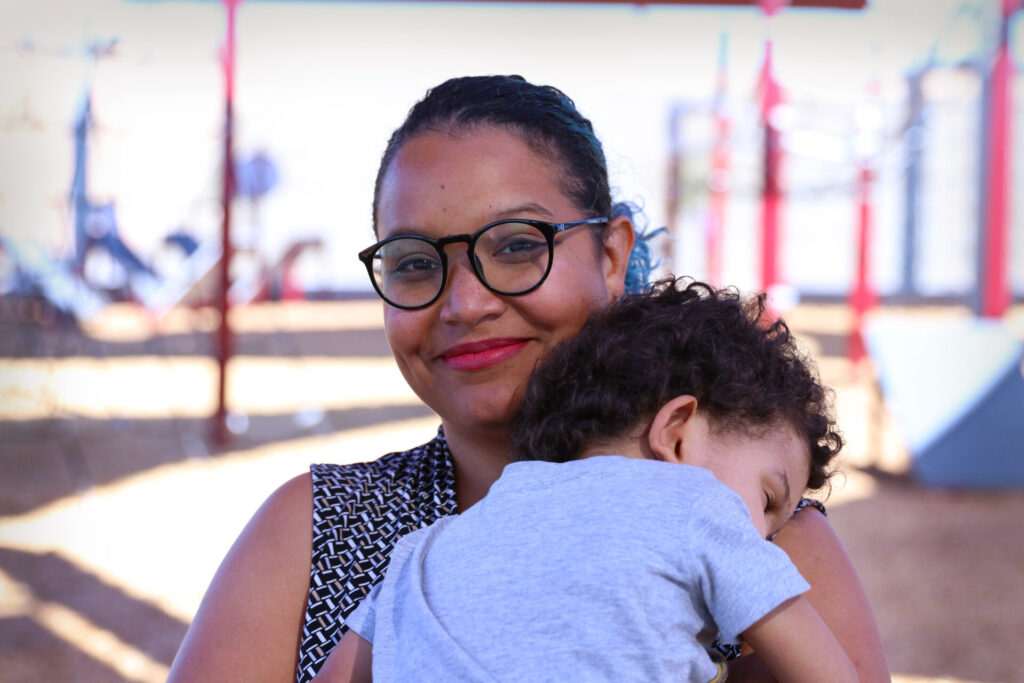 Q: Please introduce us to Goldwater Institute. What's your mission, history and focus?
Our mission is to empower all Americans to live freer, happier lives. We do that by crafting and passing free-market legislation in every state in the country, and by suing the government when it violates individuals' rights. Through both our legislation and our lawsuits, we set new statutory and legal precedents that defend and expand freedom.
Upon Goldwater's founding in 1988, we focused on developing pro-liberty laws for our home state of Arizona. In 2007, we established the nation's first public interest litigation center devoted to enforcing freedom provisions in a state constitution. Then, more than a decade ago, supporters and policymakers throughout the U.S. saw our successes in Arizona and asked us to bring our free market reforms to their states.
Today, the Goldwater Institute is the leading state-based organization that passes reforms across the country to reduce the size and scope of government, increase individual liberty and safeguard property rights.
Q: What was the pressing issue that prompted creation of the Institute?
The Goldwater Institute was established to roll back high state tax rates that were holding down Arizona's economy — and we succeeded beyond all expectations by cutting taxes for 10 consecutive years. Since then, we have expanded our work to other critical issues including school choice, property rights, health care freedom, donor privacy and free speech.
Nevertheless, removing the burdens of government on job creation and economic growth continues to be central to Goldwater's mission, and we're winning on that front. We recently led the nation in state-based tax reform by stopping unconstitutional state and county tax increases in Arizona and passing the nation's lowest flat tax.
Q: Please give us a rundown of who your typical client is. Who do you represent?
The Goldwater Institute's litigation team represents Americans from all walks of life whose rights have been violated by the government. We have represented parents fighting for their child's education, homeowners who have seen their property rights trampled upon, college students whose freedom of speech was silenced and hardworking business owners whose very livelihoods were in jeopardy. With each case, we endeavor to win immediate victories for our clients while also setting new legal precedent that delivers more freedom for other Americans as well.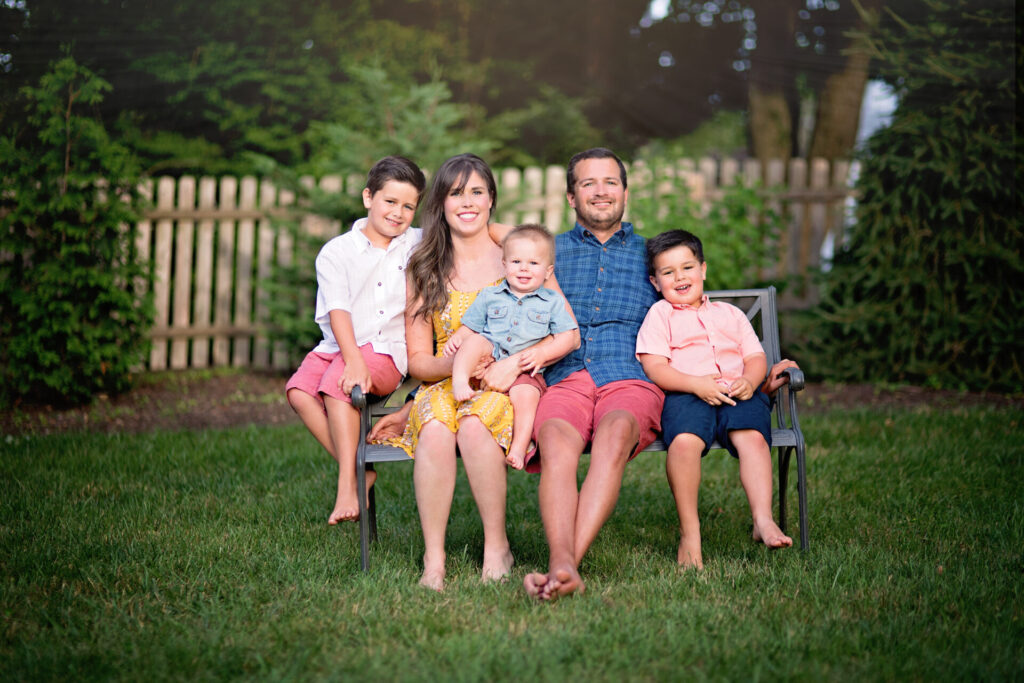 Q: Of all of the areas you could focus on, why do you feel jobs and the economy, and specifically occupational licensing, is an issue worth your attention?

The right to earn a living is fundamental for every American. It's how we put a roof over our heads. It's how we feed our families. It's how we pursue the American Dream. Yet state governments are stopping skilled Americans from working when they relocate to another state, forcing them to jump through costly and time-consuming regulatory hoops, even though they have already earned a license to work elsewhere. It's a problem that should be easy to solve, and that's why the Goldwater Institute is leading a nationwide effort to break down these irrational barriers to work.
Currently, one in four jobs in America requires a license, in fields ranging from dentistry to engineering to cosmetology. While the practice of licensing has become widespread, consistency in licensing has not. This patchwork of state licensing laws means that out-of-state applicants are frequently required to put their careers on hold to complete additional requirements and be relicensed when they relocate. In some cases, this can mean hundreds of hours of extra training and thousands of extra dollars just to do the same job.

These costly and time-consuming additional requirements can delay or even sideline the careers of American workers. This is unfair and unreasonable, and can be disastrous for workers and their families. It is particularly harmful for military families who are required to relocate every two or three years.

Fortunately, there's a better way. The Goldwater Institute's Breaking Down Barriers to Work Act (also known as universal recognition) is an innovative and effectivestate-based solution that is transforming the way states treat out-of-state workers. Rather than ask skilled professionals to jump through regulatory hoops, states can now use Goldwater's reform to welcome the out-of-state qualifications of skilled professionals.
Q: Where are you seeing some wins in removing barriers to work?
We're seeing wins in removing barriers to work all across the country. Our success began in 2019 when Arizona became the first state to enact Goldwater's universal recognition reform, and that law has had resounding success. To date, thousands of professionals have applied for and been granted a license to work in their field of choice in Arizona.
But that was just the beginning of this truly nationwide effort. Since then, more than 30 states have introduced a version of Goldwater's reform. Of those, 20 states have followed Arizona's lead in breaking down barriers to work.
To bring this reform nationwide, the Goldwater Institute launched the Breaking Down Barriers to Work Initiative, which played a critical role in developing and supporting these state efforts. By advising on bill language, providing data-driven analysis and testimony and responding to legislative requests in real time, Goldwater Institute experts provided essential and timely support across the country, and are laying the groundwork for future states to adopt this essential reform.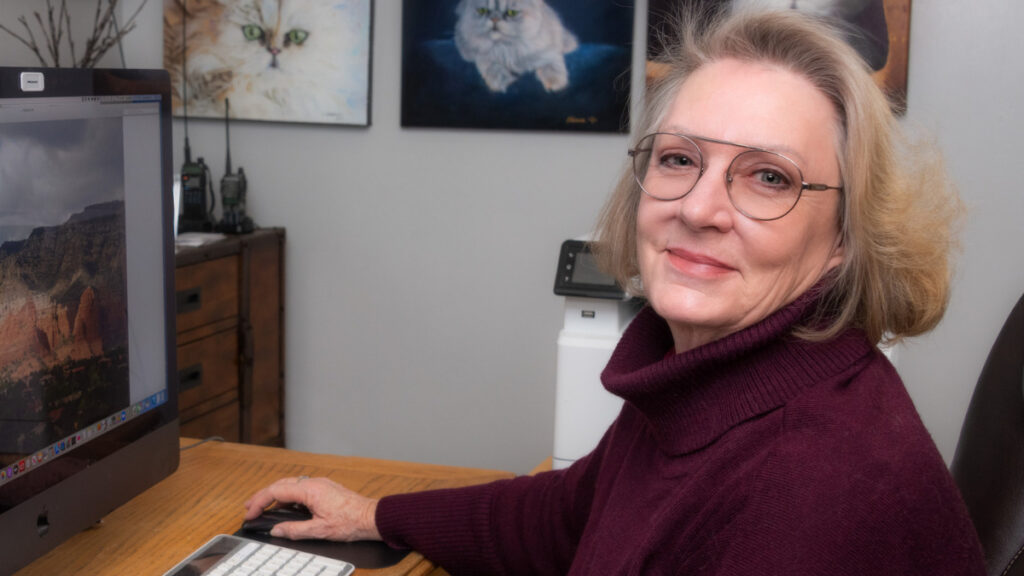 Q: Can you tell us about a philanthropic partnership that changed the game for you?
The Goldwater Institute is known nationwide for its unique success in enacting laws that strengthen our freedoms and in litigating in state and federal courts to defend individual liberty. We were able to first undertake this groundbreaking mission thanks to Goldwater founder John Norton and national philanthropist Evan Scharf, who pledged $1 million to launch our constitutional litigation center and hire our first attorney. That attorney went on to become a member of the Arizona Supreme Court.
We've come a long way since that first seed was planted. Today, we litigate cases and file briefs to advance freedom and defend individual rights across the country, on issues ranging from free speech and property rights to school choice and equal protection under the law, and much more. We advocate for freedom before state supreme courts, federal courts of appeal and even the U.S. Supreme Court. And our American Freedom Network of pro bono attorneys expands our reach to every state in the nation.
By combining original research and policy advocacy with litigation expertise under one roof, Goldwater now pursues its work on multiple paths simultaneously so effective and impactful reforms become law more quickly and will withstand inevitable court challenges.
Q: As we enter 2023, what are you most excited about tackling?
The Goldwater Institute sees incredible opportunity in 2023 to defend parents' rights and fight toxic ideologies infiltrating our schools, expand health care freedom for every American and continue to stand up for individual liberty in courtrooms across the country.
During the COVID-19 pandemic, parents got a glimpse of the harmful curriculum that was being forced upon their children, but information is still hard to access. Goldwater will work nationwide to enact Academic Transparency, a law that ensures parents know what is being taught in public schools. We will arm parents with the tools they need to request information from school administrators — and we will hold those administrators accountable to taxpayers, ensuring that they are transparent about what is being taught in classrooms. Our academic transparency law creates another level of much-needed accountability, ensuring that parents know what is being taught in the classroom.
Goldwater will also continue our successful work in putting patients first in health care. In 2018, Goldwater's Right to Try law was enacted at the federal level — after being passed in 41 states — to protect patients' right to try to save their own lives and access treatments that have not yet been approved by the government. That law is already saving lives, and in 2023 we will expand our work by enacting the Right to Try for Individualized Treatments, so patients can obtain the latest in cutting-edge treatments not yet approved by the government.
This year is also going to be a big one for our American Freedom Network (AFN) of pro bono attorneys. This network is already helping Goldwater defend liberty in all 50 states, and in 2023, we're excited to expand AFN's scope by recruiting more attorneys who can fight in court on behalf of individuals across the country.
For more information, visit the Goldwater Institute or reach out to Philanthropy Roundtable Program Director Erica Haines.