Some People Love to Call Names
At the end of 2016, the Chronicle of Philanthropy published an article headlined "Dozens of 'Hate Groups' Have Charity Status, Chronicle Study Finds." The "study" took at face value a list of 900 entities pinned with the "hate" label by a notoriously partisan attack group—the Southern Poverty Law Center. Over the years, numerous investigators have pointed out that most of the scary KKK and Nazi and militia groups that the SPLC insists are lurking under our beds are actually ghost entities, with no employees, no address, hardly any followers, and little or no footprint. But "hate groups" and "extremist organizations" are great copy, especially for fundraising (more on that below). So the SPLC list of stormtroopers-in-our-midst is catnip for journalists looking for dramatic stories.
When the Chronicle's reporter found that 63 of the groups tarred as dangerous by the SPLC are actually IRS-approved charities, did this spark concerns about the accuracy and fairness of the "haters" list? No, just the opposite. The Chronicle wondered if the IRS "is essentially granting government subsidies to groups holding views that millions of Americans may find abhorrent."
One month later came another example of journalism built on the tendentious SPLC definitions of who, in America's roiling democratic give and take, is evil. The Los Angeles Times wrote in a January 2017 story that a donor who owns "the world's second largest presenter of live music, sports, and entertainment…has donated to a number of anti-LGBTQ groups such as Alliance Defending Freedom, National Christian Foundation, and Family Research Council. A number of these organizations have been listed as 'extremist groups' by the Southern Poverty Law Center."
Let's start with the Alliance Defending Freedom—which is listed as a "hate group" along with 916 other organizations in the latest SPLC list released on February 15. The ADF has a network of 3,100 American attorneys all around the country who've donated more than a million pro bono hours to its work in recent years. The group has had a role in 49 legal victories (plus some losses) at the U.S. Supreme Court. Putting the Alliance Defending Freedom on a list with skinheads and the 130 Ku Klux Klan chapters that the SPLC insists are rampaging across America is like confusing Joe Lieberman with Joseph Stalin.
According to the SPLC, the Family Research Council is also a "hate group." Most people with less venomous imaginations know it as a prominent Washington, D.C., think tank built up by a former assistant to Ronald Reagan, with a substantial donor-supported budget, a large headquarters in the heart of the nation's capital, and staffers who regularly air their arguments in national newspapers and television. Yet it endured an armed attack in 2012 by a gunman who told police he felt driven to act after seeing the nonprofit listed as a hate group on the SPLC website. Floyd Corkins shot a security guard while entering the building with a plan for mass murder, which was thwarted only because the guard managed to disarm him.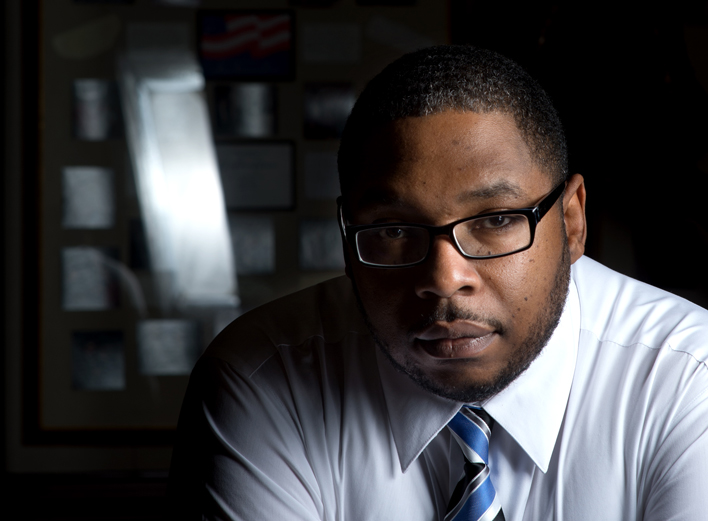 The third group invoked by the Los Angeles Times, the National Christian Foundation, is actually not on the SPLC list at all (so far!). Yet it was elided into a sloppy association with "extremist groups" in a way that will leave many readers assuming the NCF is up to no good. SPLC's utter lack of any reasonable criteria for who goes on its list of crazies combines effortlessly with careless reporting, and spreads stigma just by innuendo. Contrary to the dark impression left by the Times phrasing, the NCF is actually one of the largest and most impressive charities in America, having distributed more than $6 billion in gifts in recent years, with a pioneering record of philanthropic effectiveness, and leaders who testify before Congress. But mere proximity to SPLC's arbitrary "hate" list is enough to tar even the worthiest group.
Want more examples? According to the SPLC, leading social scientist Charles Murray is a "White Nationalist" (more about that in a minute). His colleague at the American Enterprise Institute Ayaan Hirsi Ali, one of the world's bravest voices for freedom and human dignity through her bestselling books, has been categorized as an "Extremist." David Horowitz, another bestselling author, is also labeled as an "Extremist."
Others branded with a scarlet E by the SPLC and many media enablers include former Cincinnati mayor and Ohio Secretary of State Kenneth Blackwell, think-tank president Frank Gaffney, Cliff Kincaid of the press watchdog Accuracy in Media, former Lieutenant General Jerry Boykin, WorldNetDaily journalist Joseph Farah, Rafael Cruz, a Cuban immigrant and father of a U.S. Senator, legal gadfly Larry Klayman, and immigration restrictionist Dan Stein. Philanthropist Ron Unz, bestselling author Dinesh D'Souza, regular Congressional testifier Mark Krikorian, former Senator and Governor George Allen, U.S. Attorney General Jeff Sessions, former Congressman Tom Tancredo, former Congressman and Presidential candidate Ron Paul, and scores of other public-spirited Americans active in national debates have likewise been slurred and defined as beyond the pale by the SPLC.
So have charities like James Kennedy's Coral Ridge Ministries, the Federation for American Immigration Reform, the Center for Immigration Studies, the World Congress of Families, the National Organization for Marriage, Liberty Counsel, and hundreds of others. It is entirely fair to disagree with any of these charities or individuals—but utterly unfair to insist they are hate criminals. The largest category on the SPLC "haters" list is "anti-government groups." (663 entries!) This dragnet catches the tea party and patriot organizations that are suspicious of centralized power, which last we checked was a long and honorable American tradition.
What is not part of an honorable American tradition is the course of action prescribed by top SPLC leader Mark Potok: "Sometimes the press will describe us as monitoring hate crimes and so on…. I want to say plainly that our aim in life is to destroy these groups, to completely destroy them."
Taking people and groups with political views different from your own and lumping them with villains and gangsters is the mark of a bullying organization that aims to intimidate and even criminalize philosophical opponents. Paradoxically, the SPLC's tactics lead directly to incendiary hate and violence—as was demonstrated by the Family Research Council shooting, and again in March when Charles Murray attempted a presentation at Middlebury College about his bestselling book Coming Apart.
Incited by the SPLC's slanderous branding of Murray (who married an Asian woman and has two half-Asian daughters) as a "White Nationalist," protesters blocked him from speaking in a public hall, pulled fire alarms in the building, then attacked the TV studio where he was being interviewed by a professor. He and the professor retreated under the protection of security guards, but thugs in masks repeatedly tried to knock Murray down, and pulled the professor's hair while shoving her from another direction, sending her to the hospital for neck injuries. When Murray reached a car, the protesters climbed on top of it, rocked it, pounded on windows, and uprooted a stop sign to block the road. After Murray and his academic hosts finally escaped to a nearby inn, the protesters descended on it, forcing them to retreat again.
Who, really, are the violent haters? Why do so many reporters cite the SPLC blacklist as if it were some kind of neutral Consumer Reports guide to what's intolerable in cultural advocacy? Why do some donors panic when an SPLC blackball is lobbed against them, as the Los Angeles Times attempted in January? And why is a group that foments such reactions taken seriously?
The SPLC was founded as a civil-rights law firm in Montgomery, Alabama, in 1971, and scored some notable victories against the KKK in its early years. But in 1986, when the group broadened its mission to attack a wide range of right-wing organizations, the entire legal staff except founder Morris Dees resigned. Princeton professor Robert George, who remembers the group's early work but has tussled with it in recent years, calls it "a once noble organization that has fallen into the ignoble role of being an enforcer of ideological orthodoxies."
There are two chief reasons the SPLC lives on in its current irresponsible form:
1) Its efforts to demonize political opponents make for useful drama if you're a journalist looking for a social-justice story.
2) Raising the alarm about dangerous bigots on the loose is a potent way to raise money from concerned progressives.
Though it styles itself as a public-interest law firm, the Southern Poverty Law Center does shockingly little litigation, and only small amounts of that on behalf of any aggrieved individuals. Its two largest expenses are propaganda operations: creating its annual lists of "haters" and "extremists," and running a big effort that pushes "tolerance education" through more than 400,000 public-school teachers. And the single biggest effort undertaken by the SPLC? Fundraising. On the organization's 2015 IRS 990 form it declared $10 million of direct fundraising expenses, far more than it has ever spent on legal services.
The SPLC is a cash-collecting machine. In 2015 it vacuumed up $50 million in contributions and foundation grants, a tidy addition to its $334 million holdings of cash and securities and its headquarters worth $34 million. "They've never spent more than 31 percent of the money they were bringing in on programs, and sometimes they spent as little as 18 percent. Most nonprofits spend about 75 percent on programs," noted Jim Tharpe, managing editor of the SPLC's hometown newspaper, the Montgomery Advertiser, in a talk at Harvard's Nieman Foundation for Journalism. Other reporters who have wised up to the SPLC hustle have noted in exposés how ironic it is that a group proclaiming itself a civil-rights organization has rarely used black attorneys or included any significant number of African Americans on its staff or board.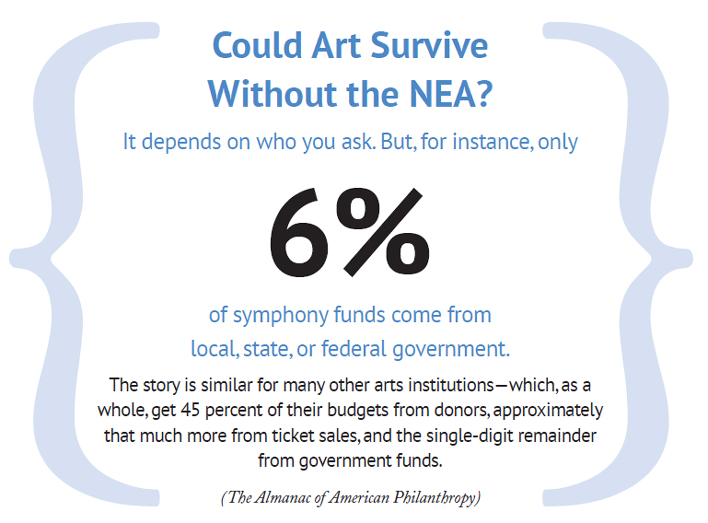 From the French Revolution to Joseph McCarthy, partisans have over and over used namecalling to sully opponents, end debate, and block necessary cultural reforms. It's often effective—as their heirs at the SPLC know. There is an American habit, though, of disdain for scaremongering, personal vilification, and attempts to censor discussion. We hope donors will think twice the next time some charity they are supporting or considering gets the side-eye from the Southern Poverty Law Center.  

Karl Zinsmeister
The Truth on Foreign Aid
People who observe international economics have known for a long time that the official aid sent to low-income countries by the U.S. government is but one flow of funds among many that Americans send overseas to help poor people. But no one knew what the true money trail looked like. That changed in 2006, when Carol Adelman and Jeremiah Norris of the Hudson Institute published the first Index of Global Philanthropy.
Building on work Adelman had begun with USAID director Andrew Natsios, the Index team commenced some heroically inventive efforts to measure the many non-governmental sources of assistance to people in the developing world: millions of small contributions to groups like Catholic Relief Services, World Vision, Save the Children, and Samaritan's Purse; grants from large foundations like Gates and Rockefeller; myriad gifts by churches for mission work; vast volunteer efforts; corporate donations; job-creating investments; and the money sent to poor communities back home by immigrants to the U.S.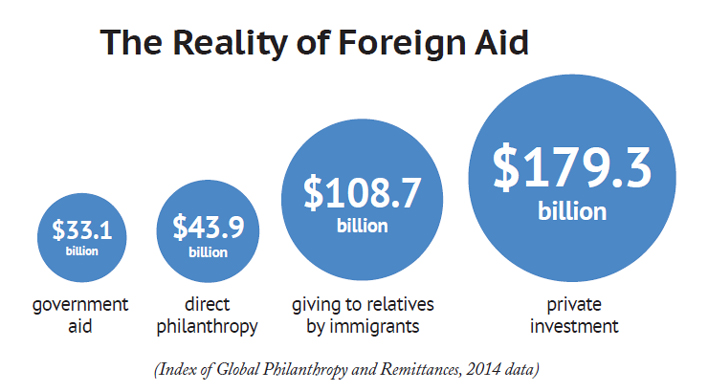 It turned out that these often-inconspicuous little trickles of assistance cumulate into mighty rivers of help totaling more than what the U.S. government gives away officially each year as development aid—much more.
The ninth edition of the Hudson Institute's Index of Global Philanthropy and Remittances, as it is now known, was just published in February. And it showed that in the latest year for which data are available (2014), official U.S. government aid to poor countries totaled $33.1 billion. That's a lot of money.
But private philanthropy to those same poor regions came to $43.9 billion! And a separate kind of very personal philanthropy that the Index calls "remittances"—the cash that U.S. immigrants donate to needy family members in their countries of origin—came to $108.7 billion in 2014.
One final funding strand measured by the Index tracks investments that U.S. companies and investors pour into developing countries to start factories and build businesses. Obviously they do that hoping to make money in the long run, but the jobs they create, the technology and modern management they introduce, and the services they provide may do even more than outright gifts to raise the standard of living of the overseas poor. And in 2014, these private U.S. capital flows to poor countries totaled $179.3 billion.
So: anyone who uses the $33 billion of official U.S. government aid in 2014 as the measure of our nation's support for struggling people abroad is badly mistaken. Our federal aid was only 9 percent of our full economic effort toward developing countries. The other 91 percent was some variety of philanthropy or private investment.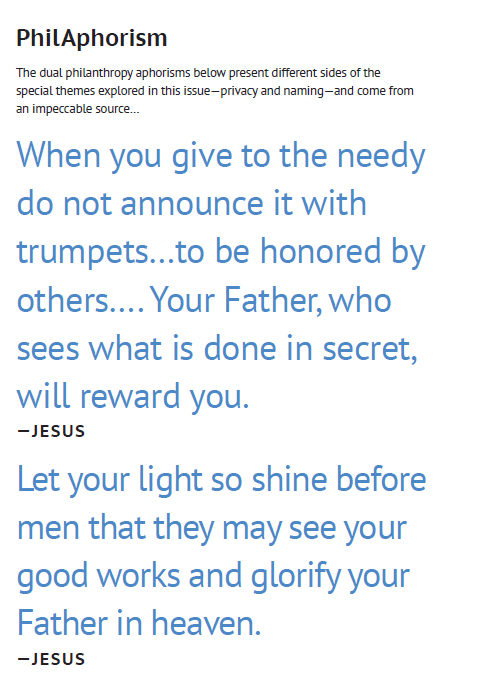 Having established itself as an indispensable resource, the Index of Global Philanthropy and Remittances is now being institutionalized in an academic setting. With funding from the Gates Foundation and other donors, the Index will be published in the future from Indiana University's Lilly Family School of Philanthropy, which also puts out the annual Giving USA report, the definitive measure of all domestic philanthropy.
Anyone concerned with global poverty will appreciate the vital contribution of the Hudson Institute and Carol Adelman in incubating this research, and thank the Lilly School and its donors for extending this valuable tool into the future.
Humanitarianism Wins an Oscar
This year, the Academy Awards gave a boost to a timely humanitarian cause: emergency first responders who save lives amidst the Syrian civil war. The Motion Picture Academy gave its award for best short documentary to the film The White Helmets, a 40-minute Netflix production that follows unarmed members of Syrian Civil Defense, who risk their lives in rebel-held regions to help anyone in need. Filmmaker Orlando von Einsiedel stitched together grainy videos shot by 21-year-old White Helmet volunteer Khaled Khatib to create a heart-wrenching narrative of suffering, bravery, and hope.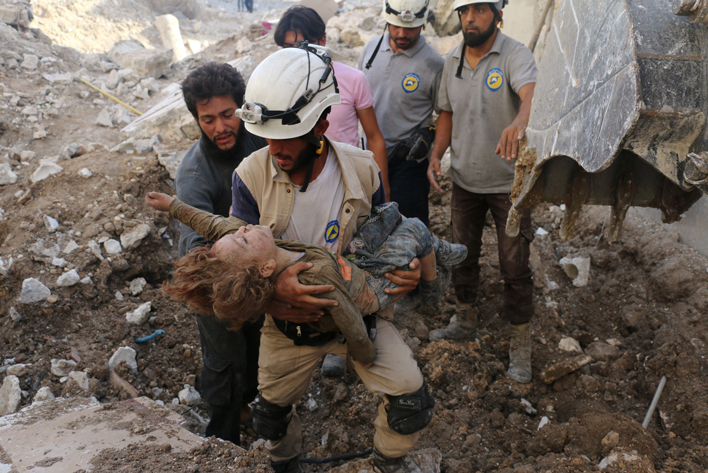 Viewers rush into smoke and rubble with the White Helmets as they respond to cries for help in the wake of bombings. They watch frantic survivors trying to find loved ones. They listen for signs of life inside collapsed buildings. They experience the agony of finding corpses under blasted concrete and rebar. They watch the White Helmets cope with the loss of their own family members and colleagues. Fully 150 White Helmets have been killed in the line of duty.
The White Helmets take inspiration from the Koranic verse, "To save a life is to save all of humanity." When they pull a crying "miracle baby" out of a bombed building, and later visit him as a healthy toddler, they show the value of courage and action even in the worst conditions. The volunteers have saved thousands of people and delivered public services to millions more. As the Syrian civil war stretches on, many charitable givers in the U.S. have connected with the White Helmets to help innocent victims of the conflict. The group has recently been nominated for the Nobel Peace Prize.

Susan Billington Harper
Golden Arches, Red Kettles, and Gold Coins
Joan Kroc, the widow of McDonald's founder Ray Kroc (both are profiled on page 55), was often a secret donor. She was a direct giver operating without staff or foundation and, as her biographer explains, "anonymity was a way to protect herself from the deluge of formal requests."
In 1972 Kroc gave $50,000 to a South Dakota town experiencing devastating floods, asking that her giving be kept anonymous. In 1997 she gave $15 million to the North Dakota communities of Grand Forks and East Grand Forks following floods, again requesting anonymity. Two of her most notable charitable gifts, $225 million to National Public Radio and $1.6 billion to the Salvation Army, came after her death, when publicity was no longer something she needed to be concerned about.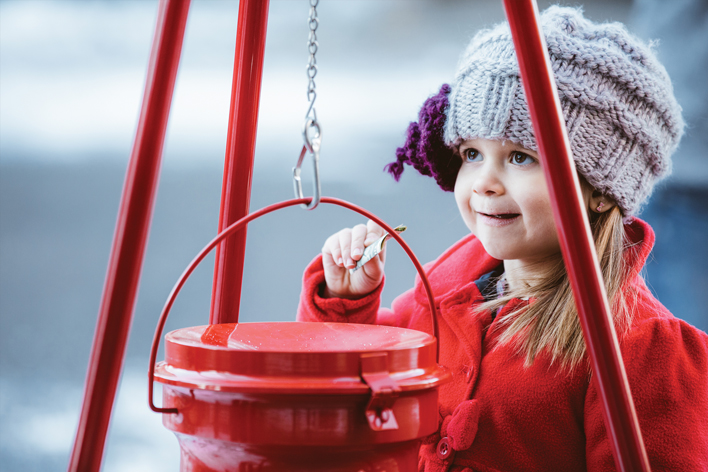 Though Kroc's posthumous gift was public, the Salvation Army is no stranger to anonymous gifts. Interestingly, lots of people choose to plop solid gold coins into the organization's iconic red collection kettles. (A one-ounce gold coin is currently worth about $1,300.) More than 400 gold coins have been dropped into a Salvation Army pot over the past 25 years.  —Sean Parnell
Ticket to Ride
When hundreds of thousands of visitors swarmed Washington, D.C., the weekend of the Presidential inauguration, the city's underground transit system recorded more than one million trips via Metro. As the tourists went home, thousands of unused dollars on Metro cards would have gone to waste if not for two local nonprofits, which collected the leftover fares for a good cause.
After Miriam's Kitchen, a D.C. homeless mission, asked for donations on Facebook, Metro cards flooded in from as far as Hawaii, California, Montana, Oregon, and Texas. A similar appeal from Martha's Table, a D.C. charity that provides emergency support and education, yielded close to 10,000 cards with money left on them. Both charities can now provide their guests with transportation to job interviews, work, or doctor's appointments.  —Madeline Fry
Getting Bluegrass in the Black
In Florida, 79-year-old Dick Spottswood rummages through old 78s, LPs, and very new recordings, collecting tunes for his show on "Bluegrass Country"—the popular program that showcases rural American string-band music. He digitizes his selections, burns them to a CD, and mails it to the Washington, D.C., station that airs this distinctively American music in large blocks.
Started in 1967, Bluegrass Country was originally a collection of individual shows on WAMU, one of D.C.'s public-radio stations. Interest mushroomed during the folk-music revival, and then digital broadcasting allowed the station to create a separate 24-hour channel that was all bluegrass, all the time. But when WAMU decided to shift its focus to news programming this year, the station was set to close down Bluegrass Country, in the midst of its 50th year.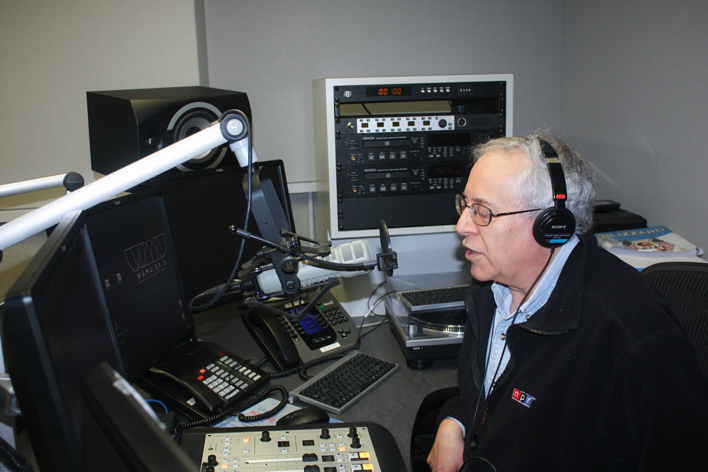 When Jeff Ludin got wind of this, he set out to save the programming. After catching the bluegrass bug while working for WAMU in the 1970s, he had started putting together high-quality recordings of Saturday-night concerts staged at the Lucketts, Virginia, schoolhouse, passing them on to Bluegrass Country for wide public airing. As he began scheming last year for ways to keep the music flowing, he soon found lots of allies.
He and others created the Bluegrass Country Foundation and developed a new broadcasting model to control costs: modernizing the broadcast facilities to cheaper automated technology, transitioning from an expensive downtown office to more remote production, and engaging volunteers to raise funds and rally listeners. All foundation participants, including Ludin, would be volunteers. This could allow the station to stay on the air with a reduced $350,000 budget.
WAMU took the deal, agreeing to have the Bluegrass Country Foundation become the content provider for Bluegrass Country. The foundation will operate all aspects of the station. WAMU will not provide any financial resources, but will provide the government-required frequency license (which would be nearly impossible to replace in D.C.) and temporary occupancy of a production studio.
And so at midnight on February 6, there were new hands behind the fast picking and strumming of Bluegrass Country. The new automation technology is working well. The three founders of Rounder Records, the acclaimed Bluegrass label, have even donated to the foundation for fundraising purposes some unreleased music from the 1950s and 1960s.
With just a website and a four-person board, the foundation has already raised $150,000. Ludin is hopeful that the new governing structure, lean operations, and creative fundraising will keep bluegrass rhythms and harmonies floating across Washington's airwaves for another generation to come.
Making Americans
Immigration is back in the news. What exactly our politicians will do about it is yet to unfold. But one thing is clear: charitable groups will carry out much of the real work of helping new arrivals succeed in the U.S.
It's always been that way in this country. At Ellis Island, where more than a third of us had an ancestor enter America for the first time, charitable-aid groups had vital roles in receiving and settling immigrants in hundreds of ways: translating, providing immediate food and clothing, locating relatives, providing religious comfort, helping with paperwork and legal procedures, giving safe temporary housing to unaccompanied women and children, lending money for required fees and railroad tickets to inland destinations, finding jobs for men and women who stayed in the area, and more.
These charities included groups like the Traveler's Aid Society, Italian Welfare League, the Hebrew Immigrant Aid Society, the YMCA and YWCA, the Women's Home Missionary Society, the Irish Immigrant Society, the Salvation Army, the Lutheran Immigrant Society, and the Red Cross. They comforted, bolstered, and propelled toward success literally tens of millions of individuals.
During the decades of peak immigration to the U.S., a so-called "settlement house" movement grew up, funded by donors and staffed by volunteers, to help immigrants Americanize and prosper. Lots of practical assistance was available at these centers, from language classes to job services to health care. These charitable operations also provided important mentoring and friendships, linking immigrants in need of guidance and kindness with volunteers who stepped up in large numbers to aid the assimilation of new arrivals.
Individuals, businessmen, and successful earlier immigrants donated money as well as time. And charities found other creative ways to raise funds for this work. Lizzie Kander was a Milwaukee resident who was alarmed at the home conditions of Russian immigrant families in her city, so she started a charitable initiative teaching them cleanliness, child education, good nutrition, household skills, and economically useful trades, with funds donated by Milwaukee businessmen. When additional money was needed, Kander compiled a 174-page cookbook-plus-housekeeping-guide so it could be sold as a fundraiser. The board of directors wouldn't pay the $18 needed to print the book, so she financed production herself by selling ads. Her Settlement Cook Book eventually sold two million copies, with new editions continuing to be churned out up into the 1980s. The revenue stream from this quirky effort paid for the mainstreaming of immigrants in the upper Midwest for 75 years.
Today, charities—particularly religious groups—continue to be the primary settlers of many immigrants to the U.S. For instance, refugees, most of whom were violently uprooted from their homes, tend to be especially stressed when they arrive in the U.S. Church groups do most of the heavy lifting to set refugees on their feet. Religious volunteers typically meet the displaced families at the airport, locate apartments for them, furnish the residences and fill their refrigerators and pantries, help locate jobs for the breadwinners, then follow up for many months with things like transportation to doctors, school assistance, driving lessons and provision of used cars, family counseling, and more.
There are currently over 40 million foreign-born individuals in America, and there will always be fresh arrivals every year. No matter how our government modulates immigrant flows, the state will never be very good at the things that really matter in helping new residents become settled, successful, and happy in America. For that we will always rely on philanthropic men and women motivated by patriotism, religious faith, and kindness to help fellow human beings who are a long way from familiar life, as they build new homes where they can be proud of themselves, and make their neighbors proud as well.
(For more stories like this, subscribe to the Sweet Charity podcast at SweetCharityPodcast.org)