How philanthropy can support the arts in an age of activism
Philanthropy Roundtable's Values-Based Giving Program connects our donor community to high-impact organizations that advance our shared values of liberty, opportunity and personal responsibility. This story is part of our campaign highlighting how donors and nonprofits work together to improve lives. Interested in learning more about Values-Based Giving and the services our team provides? Click here.

Lincoln Jones doesn't like to talk about ballet. That's because as the founder of American Contemporary Ballet, his Los Angeles-based company of 21 dancers that mounts some 70 performances a year, he thinks about ballet in a different way than most. "Imagine a theoretical art form that is populated by almost impossibly beautiful creatures," he says. "Angels, practically, angels inhabited by pure rhythm, and moving in a way that is unmistakable proof of human nobility."

Jones's reverence for ballet has meant going against the grain of traditional staging, bringing the art form to warehouses and open spaces where his audiences can be immersed in the performances. But his quest for independence also goes beyond the stage. In summer 2020, Jones found himself dancing on a newly unstable platform. Like arts organizations across the country, Jones was pressured to post a black square to his company's social media accounts. The reason: to show solidarity with Black Lives Matter. It wasn't just a request. It was more like a demand. Yet, Jones refused. One of the few arts leaders to do so, he faced a backlash that almost overturned his company.

"In 2020, they tried to kill us," he recounts. "The 'black square' swept the arts world. Everyone was supposed to post the black square in support of Black Lives Matter. I didn't do it. For one, because I read what Black Lives Matter was and I didn't support it. And, two, it was not my prerogative to represent the artists in my company politically."

For his sin of omission, Jones's dancers were threatened. They feared for the future of their careers. They worried they would be ostracized from the world of dance. But Jones stood his ground, writing an open letter to his company explaining his actions. There were resignations and loss of funding, but his audience returned. Now, two years later, as other LA-based arts organizations still find their numbers down, American Contemporary Ballet is up and dancing to a sold-out run.

"There is no thought of the moralizing and the guilt trips that now come with what should be joyful, personal and celebratory experiences," Jones says of the impact of today's politics on the arts.

In contrast, for his company, "Not a single audience member has complained that we have not apologized for the land we are dancing on, or the music that we're dancing to or the color of our skin," said Jones. "They all just seem to want a good show."

Jones is now one of the signatories of Philanthropy Roundtable's "True Diversity" Initiative, which published a statement of principles pledging to "return love, compassion and empathy to the diversity conversation by embracing an equality-based perspective." His journey reveals the challenges of finding a middle ground in a culture that has become anything but neutral. The same is true for today's arts funders who seek to stay above the fray of contemporary politics.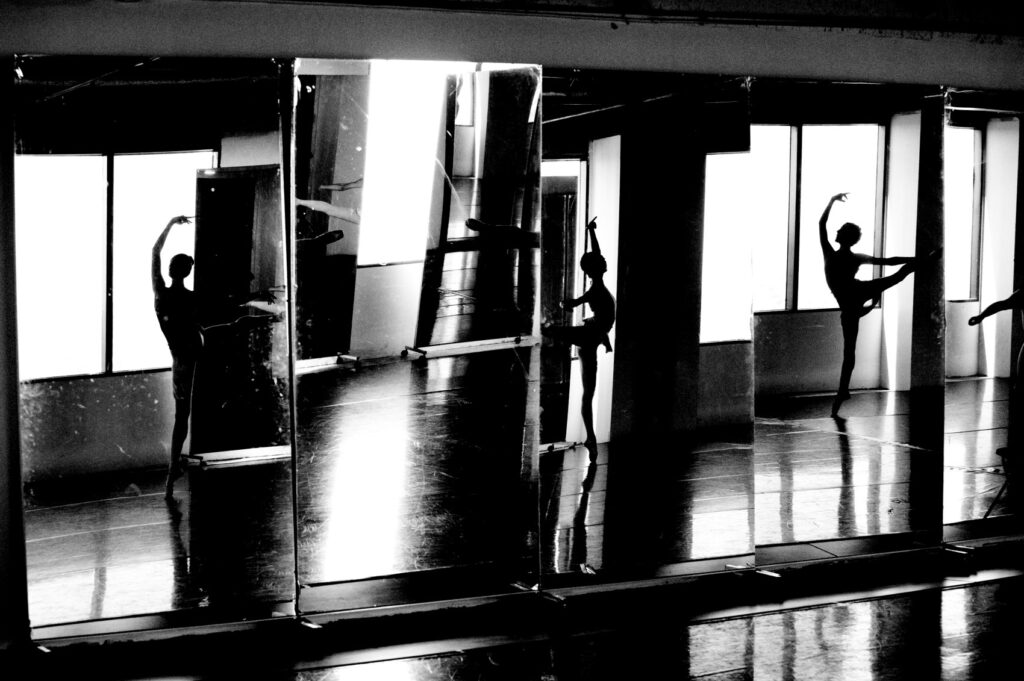 The problem is that, in the past few years, mainstream arts organizations have become besotted with politics. Transcendence is out. Presentism is in. Arts for art's sake? Today, it can seem more like art for the sake of climate change, social justice or racial redress. In the news, we now see activists storming museums to throw soup at paintings or glue themselves to the walls. Yet these outward convulsions often only mirror the vandalism from within. Mainstream arts leaders are attacking the legacies of their own institutions. The director of the American Museum of Natural History has overseen the destruction of her institution's memorial to Theodore Roosevelt. The director of the Whitney Museum of American Art gave the green light to an exhibition that attacked one of his own trustees, who was forced to resign. The director of the Metropolitan Museum of Art has called his institution "connected with a logic of what is defined as white supremacy."

In a recent City Journal article, "Guardians in Retreat," Heather Mac Donald decries the firing of the 82 volunteer docents at the Art Institute of Chicago and their replacement with six paid educators. The reason? The color of their skin. In the mantra of "diversity, equity and inclusion," the museum claimed its docent program had "centered certain stories while marginalizing and suppressing others."

Mac Donald continues:

"The racialist wave that swept the United States following the arrest-related death of George Floyd in May 2020 has taken down scientists, artists and journalists. Entire traditions, whether in the humanities, music or scientific discovery, have been reduced to one fatal characteristic: whiteness. And now the anti-white crusade is targeting a key feature of American exceptionalism: the spirit of philanthropy and volunteerism."

Beyond these racialized attacks, cultural philanthropy continues to find itself up against the notion that charity should be spent on only utilitarian concerns. The Princeton philosopher Peter Singer reflects this Benthamite attitude, named for English writer Jeremy Bentham, in his book "The Life You Can Save": "Philanthropy for the arts or for cultural activities is, in a world like this one, morally dubious."

Singer pointed to the $45 million the Metropolitan Museum of Art spent on a Duccio painting in 2004 as an amount that would pay for cataract operations for nearly one million blind people in the developing world. "If the museum were on fire," he wrote, "would anyone think it right to save the Duccio from the flames, rather than a child?"

Of course, the choice is a false equivalence. Philanthropy is not a zero-sum equation. A dollar directed to a museum does not remove a dollar from a hospital, food bank or shelter. And the soul is a vital organ of its own. American philanthropists have long understood this call as they established a vital legacy of arts support. Without a monarchy, largely with support from the state, private philanthropy created and underwrote American cultural organizations in ways that have become the envy of the world and a reflection of the virtues of our democratic ideals. Unfortunately, for many of today's progressive cultural leaders, these ideals are just the problem as they seek to overturn this democratic legacy and undermine American legitimacy. They check all of the boxes except the one that matters: as Jones puts it, the box for "human nobility."

For philanthropists who still believe in America's founding principles, funding for the arts can be a dance of its own. Sometimes the answer is to go it alone—funding one's own cultural projects. With support from the Morris and Alma Schapiro Fund, the painter Jacob Collins founded a school called the Grand Central Atelier in 2014—after taking on students informally for more than two decades—that is dedicated to reviving the classical traditions of art. His first students from the 1990s have become his faculty, and his school now attracts students and attention from across the globe. Likewise in 2009, Rick DeVos founded ArtPrize, a contemporary art competition and festival that has invigorated Grand Rapids, Michigan, by offering nearly $500,000 in prizes and attracting half a million visitors a year, with art displayed throughout the city.

Fortunately, outside of the world of land acknowledgments, preferred pronouns and black squares, there are still partners to be found who value art for art's sake and the freedom that spirit represents. Take Riverside Symphony, composer and cofounder Anthony Korf's 41-year-old Lincoln Center orchestra that rejects identity politics through its concerts and music literacy program for inner-city school children.

"We program music on the basis of its value, or the potential of a contemporary composer to achieve that stature over time," he says, going against the DEI mandates of many of today's foundation functionaries.

Or consider the National Civic Art Society, the advocacy organization led by Justin Shubow promoting America's classical vernacular as envisioned by the Founding Fathers.

"We shape our buildings; thereafter they shape us," Shubow says, quoting Winston Churchill. "Our Founding Fathers were architects in their own right. They chose classical architecture to harken back to Rome and Athens."

What these arts organizations all share is a commitment to beauty and excellence that rises above contemporary trends and political convenience.

The answer for today's arts funders, one museum trustee tells me, is to look beyond the biggest organizations and the supposed prestige conferred by their board seats. Instead, he says, "Look to the second and third tier museum," noting the abundance of local arts institutions that can still mount serious shows by flying under the radar of the Fords, Mellons and Carnegies and their progressive mandates. Join up with other connoisseurs, he advises, who don't want to be led around by the nose.

Likewise at Bader Philanthropies, one strategy of funding the arts is through its "Building Resilient Communities" initiative. "Through this strategy," says the program officer Bridgett Gonzalez, "we are able to embrace the rich cultural diversity that embodies our local artistic community, exemplified through creative and traditional art forms."

When it comes to the arts, the solution, ultimately, goes beyond the politics of left and right. "There is a very specific political ideology that has taken over," concludes Lincoln Jones. "It has for a very long time. This did not start in 2020. You have art that is politically based. And then there is art that is based on the human desire for connection and spirituality."

Nevertheless, to avoid the politics of art, it now takes some understanding of the art of politics and a willingness to dig deeper into the cultural organizations that expect your support. The question is not what is right or left, but what is right or wrong when it comes to the arts and the bravery to embrace, in English poet Matthew Arnold's famous phrase, what is still "the best that has been thought and said in the world."

James Panero is the executive editor of The New Criterion.

(Photo Credit: American Contemporary Ballet)